Comics
Published June 4, 2018
Moon Girl and Devil Dinosaur: The Smoking Issue
Looking back at the Super Heroes who have advocated for public health awareness!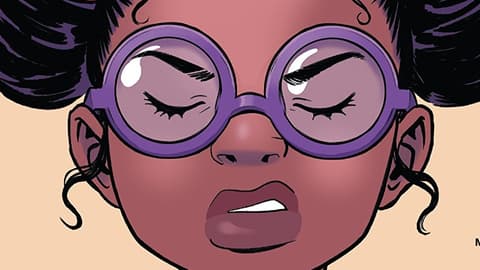 Do you like healthy life practices, low-key dinosaur hot dog heists, and Super Villains composed entirely out of bees? Then you, dear reader, have come to the right place!
This Wednesday, June 6, Lunella Lafayette and her best pal Devil Dinosaur go on a special mission to fight the real-world threat of smoking and addiction in Amy Reeder, Brandon Montclare, and Ray-Anthony Height's delightful MOON GIRL AND DEVIL DINOSAUR #31!
Now, Lunella isn't the only hero to have tackled the difficult subjects of smoking and addiction; on the contrary, Marvel heroes have a long history of awareness campaigns and health advocacy—and some of them have been downright revolutionary. So, in celebration of Moon Girl's fresh take on the issue, we decided to look back at some of Marvel's most memorable stories about addiction, public health, and wellness.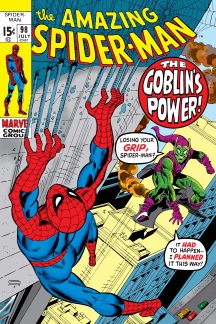 This early '70s Spidey story, the wallcrawler tackled the concept of drug use and addiction. At this period in time, the Comics Code Authority was a highly influential regulatory body in the industry. If a comic's content broke any of the CCA's exacting rules and regulations, the Authority would withdraw their valuable seal of approval.
That's why it was such a big deal when Marvel decided to run three issues of AMAZING SPIDER-MAN against the wishes of the CCA, who had banned all depictions of drug use, but the creative team decided to do this arc after working with the U.S. Department of Health to promote awareness about the problem. The story saw Spider-Man taking on a group of drug lords in what would turn out to be a landmark moment for the medium.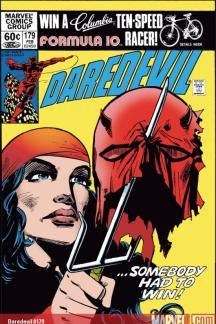 Matt Murdock was the next hero to take a stand on the subject. In this 1982 issue, journalist Ben Ulrich was warned to stop smoking cigarettes because they were dangerous to his health. At one point Ulrich even ominously exclaimed, "Lousy cigarettes. They'll be the death of me," before his smoker's cough alerted a villain to his hiding place, resulting in his death.
While this was more of a subtle anti-smoking PSA, this issue marked another step in taking on the real-world villain of substance abuse.
SPIDER-MAN, STORM AND POWER MAN
Spurred on by the success of the DAREDEVIL issue released earlier that year, there was a desire to go further with an anti-smoking message…and who better to showcase that message than the one who started it all a decade earlier: Spider-Man! With the support of the American Cancer Society, SPIDER-MAN, STORM AND POWER MAN–BATTLE SMOKESCREEN was released.
The story followed track star Bret Jackson, who started skipping training in favor of getting hooked on cigarettes and hanging out at a seedy club. This fall from grace was orchestrated by a villain named Smokescreen, who wanted to sabotage the runner in an attempt to win a bet on Bret's race. Luckily, his plan was foiled by Spidey, Storm, and Power Man, who confronted Bret on the dangers of smoking (including its connections to cancer).
CAPTAIN AMERICA GOES TO WAR AGAINST DRUGS
The next big moment in Marvel's awareness activity was led by Captain America himself. This 1990 two-part story started out as a pretty standard deal: a kid named Keith told Cap about his friend Mitch, who recently used drugs before accidentally hitting someone with a baseball while incapacitated.
This incident proved to be just the wake-up call Mitch needed. He stopped using drugs before finding out that the dealer he got them from was an alien attempting to see just how conquerable Earthlings might be. Steve Rogers aided in the fight, but ultimately Mitch redeemed himself to take down the alien threat and overcome the dangers of drugs.
SPIDER-MAN, STORM AND POWER MAN…Again!
Spider-Man fought Smokescreen several more times in various reprints of the original issue, but 16 years after their first foray, the story received updated interiors. Using the same plot as the first, the story was refreshed with new art for a new era in this vital retelling of a classic awareness issue; David Tata, Norman Lee, and Chris Dickey teamed up to present the heroes with their updated costumes in iconic '90s style.
This version, like the previous one, would go on to be reprinted several more times throughout the years as the heroes of their Marvel Universe brought their power and influence to the fight against smoking and addiction. 
Join Lunella Lafayette and the best dino in the Universe for MOON GIRL AND DEVIL DINOSAUR #31, available on June 6!
The Hype Box
Can't-miss news and updates from across the Marvel Universe!