Comics
Published June 5, 2018
New #1s on Marvel's the Pull List
Watch the new video version to preview this week's Marvel Comics!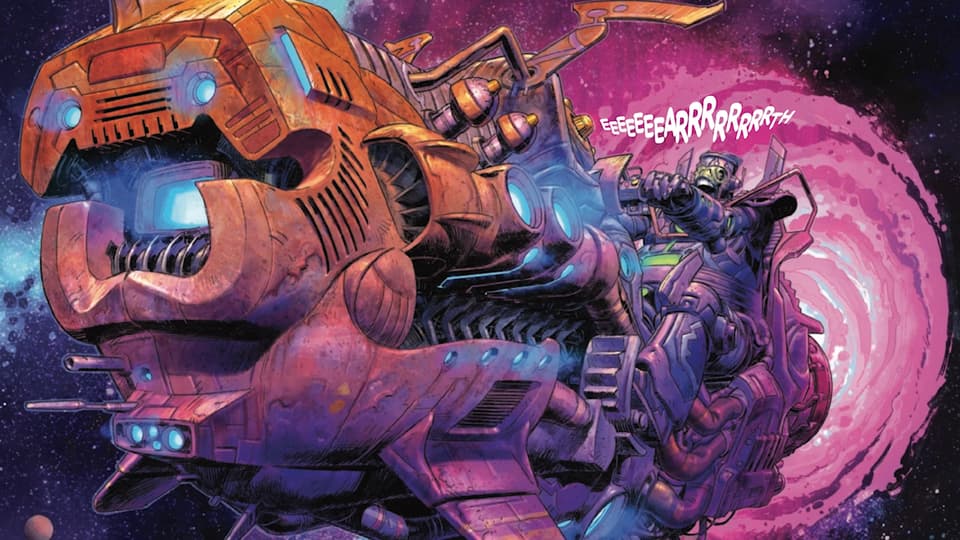 Celebrate a massive week for comics with Marvel's The Pull List!
On the podcast, Ryan and Tucker preview June 6's new comic releases, including a host of brand-new issue #1s, like ANT-MAN & THE WASP #1, DEADPOOL #1, DOCTOR STRANGE #1, IMMORTAL HULK #1! Plus, more about all the other books that'll be waiting for you in store tomorrow!
Watch the video version of Marvel's The Pull List above before jumping into the full audio episode below.
Here's the full list of what's available from Marvel this week:
MARVEL PRINT COMICS ON-SALE (6/06/18)
ANT-MAN & THE WASP #1
ANT-MAN & THE WASP: LIVING LEGENDS #1
ASTONISHING X-MEN #12
BEN REILLY: SCARLET SPIDER #19
CAPTAIN AMERICA #703
CLOAK AND DAGGER #1
DAZZLER: X-SONG #1
DEADPOOL #1
DOCTOR STRANGE #1
HUNT FOR WOLVERINE: WEAPON LOST #2
IMMORTAL HULK #1
INFINITY COUNTDOWN #4
MOON GIRL AND DEVIL DINOSAUR #31
RISE OF THE BLACK PANTHER #6
STAR WARS #49
STAR WARS: THE LAST JEDI ADAPTATION #3
WEAPON X #19
X-MEN: GOLD #29
X-MEN: RED #5
COLLECTIONS
ANT-MAN AND THE WASP ADVENTURES
ANT-MAN: ASTONISHING ORIGINS
BLACK BOLT VOL. 2: HOME FREE
CAPTAIN AMERICA BY WAID & SAMNEE: HOME OF THE BRAVE
DEADPOOL: WORLD'S GREATEST VOL. 4 (HC)
MARVEL'S ANT-MAN AND THE WASP PRELUDE
MILES MORALES: ULTIMATE SPIDER-MAN OMNIBUS (HC)
RUNAWAYS BY BRIAN K. VAUGHAN & ADRIAN ALPHONA OMNIBUS (HC)
TALES OF SUSPENSE: HAWKEYE & THE WINTER SOLDIER
DIGITAL COMICS
ON THE MARVEL APP
BROTHERHOOD #1-8
MEPHISTO VS. #1-4
NEW WARRIORS #18-26
DIGITAL COLLECTIONS
FANTASTIC FOUR/IRON MAN: BIG IN JAPAN
FANTASTIC FOUR: THE LOST ADVENTURES
HERCULES: FULL CIRCLE
IRON MAN: DEADLY SOLUTIONS
MEPHISTO VS.
FRESHLY DIGITIZED COMICS ON MARVEL UNLIMITED
AMERICA #9
DARKHAWK #51
JEAN GREY #9
MASTER OF KUNG FU (1974) #38-29
MOON KNIGHT #189
OLD MAN LOGAN #31
POE DAMERON #21
PUNISHER INVADES THE 'NAM: FINAL INVASION (1994) #1
PUNISHER WAR JOURNAL (1988) #53-52
SECRET WARRIORS #9
SPIDER-GWEN #26
STAR WARS: JEDI OF THE REPUBLIC – MACE WINDU #4
THE 'NAM (1986) #69-67, 53-52, 30-21
U.S.AVENGERS #12
VENOM (2016) #158
X-MEN: BLUE #16
The Hype Box
Can't-miss news and updates from across the Marvel Universe!