Comics
Published February 10, 2021
New Jen Bartel Women's History Month Covers Spotlight Spider-Woman, Black Cat, and More
The second set of March's WOMEN'S HISTORY MONTH variant covers is here!
Debuting next month, Jen Bartel's WOMEN'S HISTORY MONTH variant covers have already captivated fans with their incredible depictions of Marvel's most popular female heroes. Now, check out the remaining four covers in this extraordinary collection that will adorn issues of your favorite ongoing series throughout March!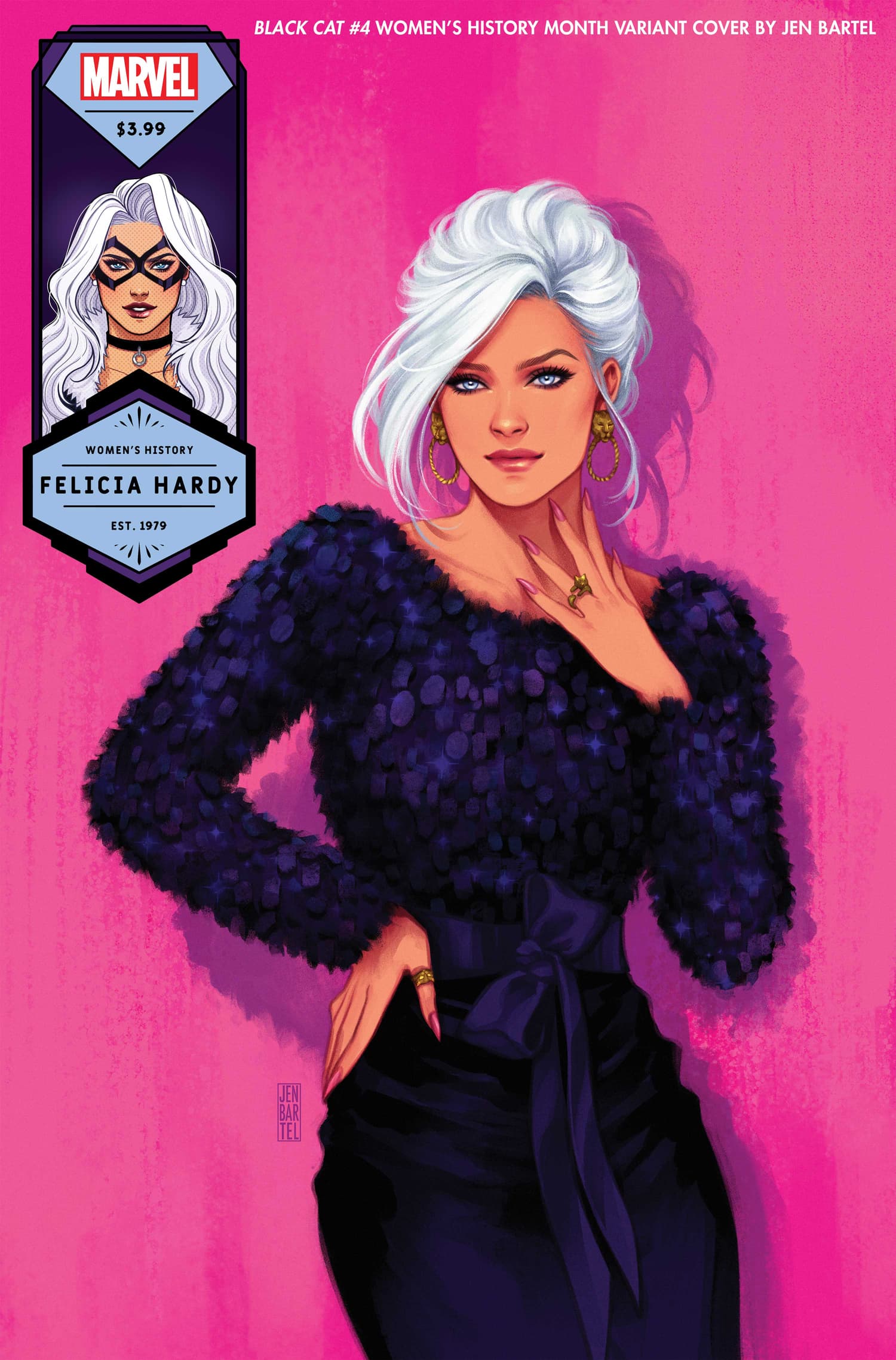 In the Eisner Award-winning artist's signature style, Black Cat, Spider-Woman, Shuri, and Kushala AKA the Demon Rider are stylishly showcased in original designs inspired by the year of their creation.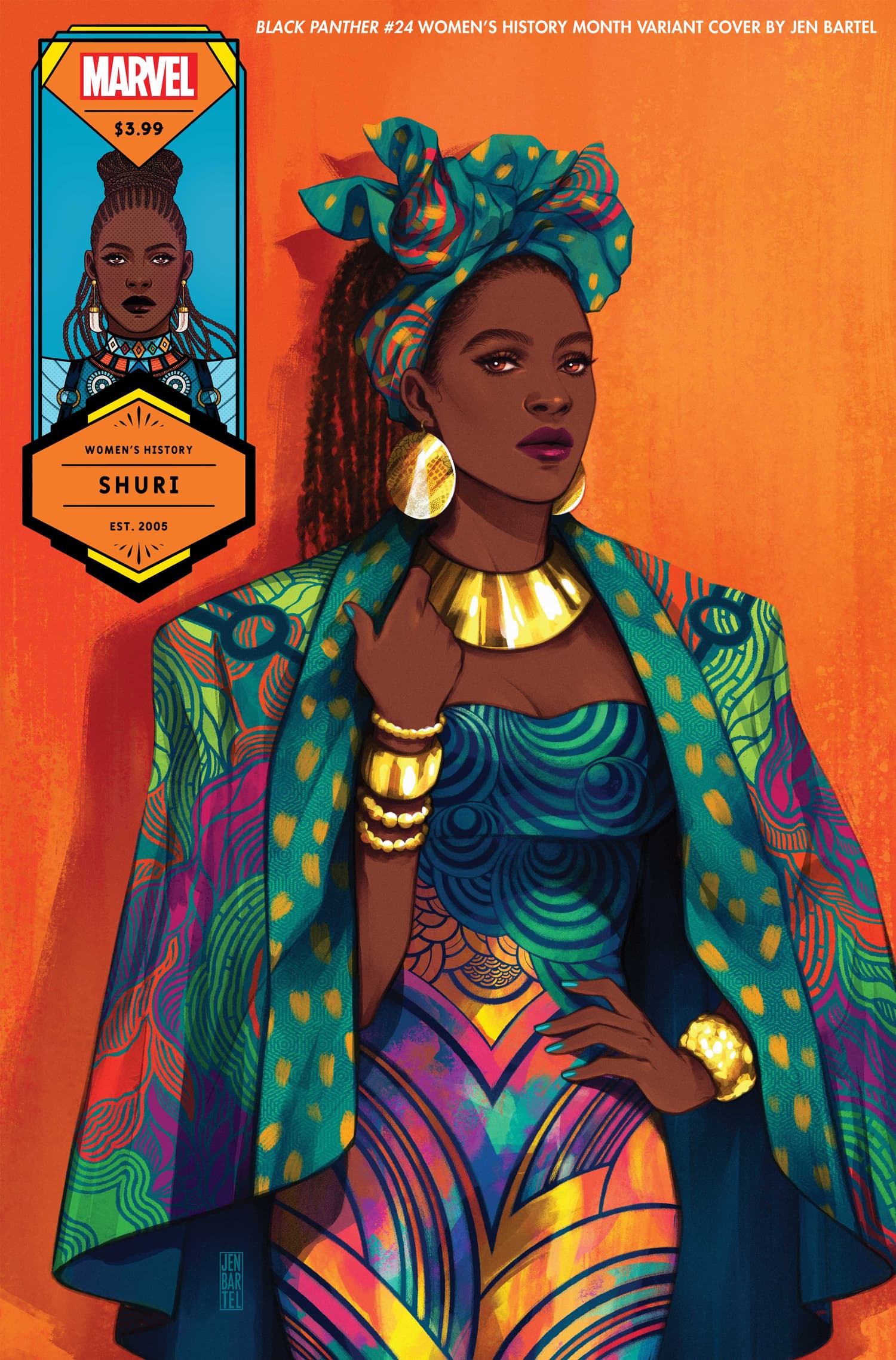 Bartel answered a few questions about her work on the variants:
How does it feel to help Marvel Comics celebrate our female heroes with these gorgeous variant covers?It's a huge honor—I feel very lucky to be able to have been able to work on these, and I'm so thankful the folks at Marvel trusted me to give it my own spin! Huge thanks to my editor Emily Newcomen on that especially. When I first pitched the idea of incorporating fashion styles from the year of each character's debut, she fully supported me and her enthusiasm helped to fuel the direction they all went in. I, of course, love drawing Super Heroes, but it feels extra special to be able to depict them in "civilian" clothes, especially knowing that the styles I chose directly tie in to the history of each character.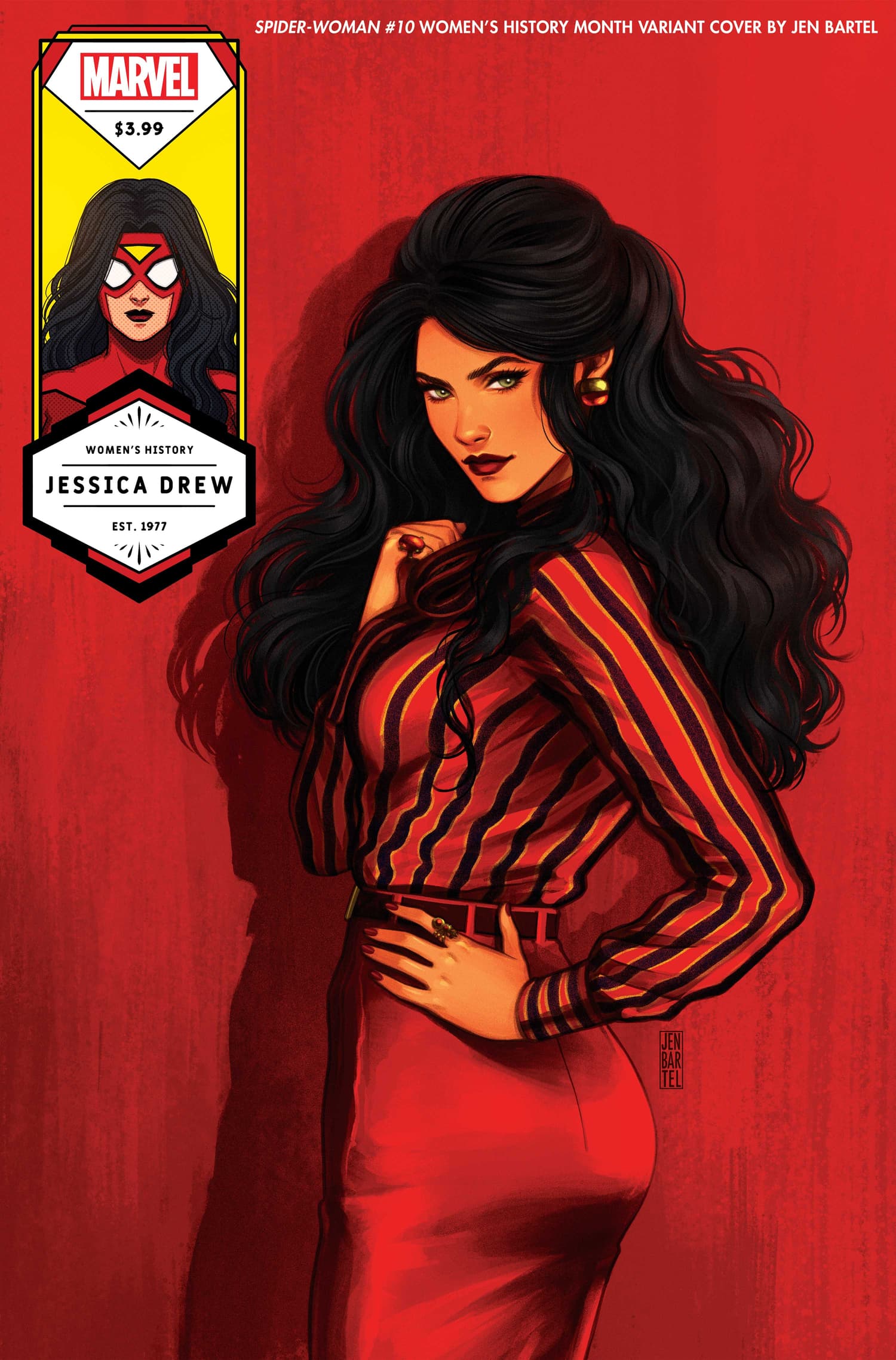 Some of our most beloved characters are women. What do you think it is about Marvel's incredible lineup of female Super Heroes that make them so iconic and inspirational to readers?
I personally became a fan of so many of the female characters at Marvel because they all tend to feel very complex. Each of these characters have flaws, aspirations, hopes and dreams—despite the fact that they have superpowers, they are extremely relatable. Most heroes at Marvel also feel like they grow over time, so as a reader I was able to follow along through all of their struggles and failures, which made their successes feel that much more inspirational.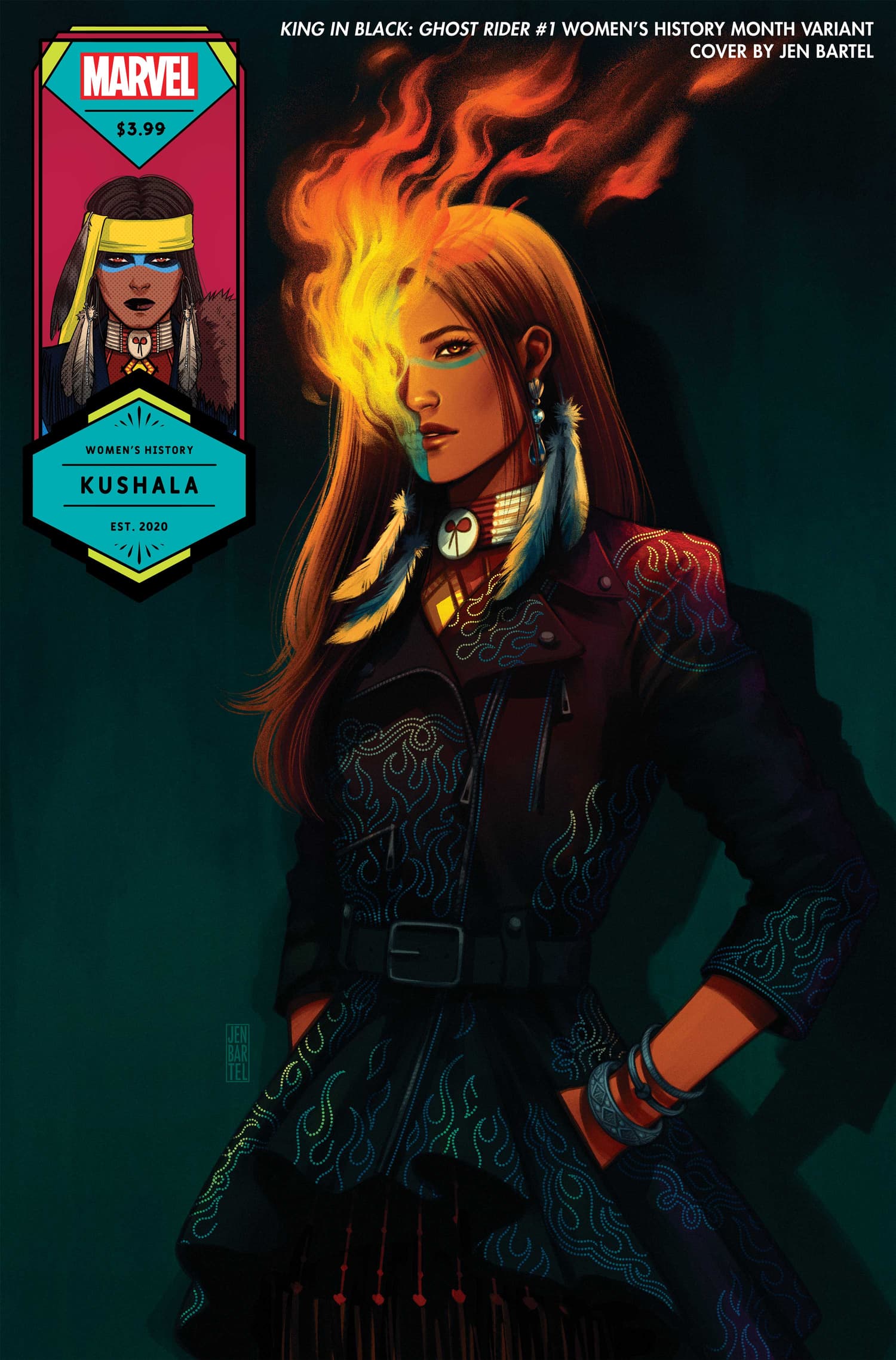 Was there any creative process behind these covers in terms of having them appear as a cohesive set?
For sure—I worked on all of them simultaneously because I wanted to make sure I didn't forget how I created them, haha! My process on them was a bit different from a lot of my other work because I was trying to channel mid-century lifestyle pinup illustrations, which were often painted in gouache. In order to make sure I could easily make adjustments if necessary, I did these digitally, but I tried to mimic the feeling of gouache by incorporating visible brushstrokes and as much texture as possible. It was really fun and gratifying getting to veer a little bit outside of my wheelhouse and experiment with a new workflow on these covers.
Celebrate Women's History Month by collecting all eight covers when they debut next month! Check out the first set and view all eight of them in the gallery below.
For the latest news on all upcoming comic releases, stay tuned to Marvel.com!
The Hype Box
Can't-miss news and updates from across the Marvel Universe!