Comics
Published May 8, 2017
Night Nurse: Good Medicine
As part of National Nurses Week, we chronicle Marvel's most famous caregiver!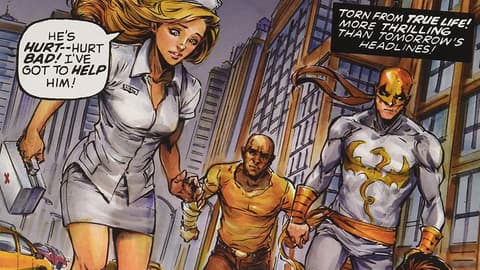 As the United States takes a week to recognize and appreciate the tremendous skill, hard work, and undeniable value of nurses from coast to coast, we here at Marvel wanted to join in the chorus by looking back on the most famous caregiver to grace the pages of the Marvel Universe—including starring in her own titular book—Night Nurse.
While the title of the 70s comic NIGHT NURSE referred to one particular nurse—Linda Carter—the book starred two other women besides Carter who pushed back against class, gender, and race issues as well as they devoted their lives to being nurses. Linda found herself forced to decide between love and career when her boyfriend Marshall Michaels demanded she quit her job at Metro General if she ever wanted to be his wife. Realizing a man who would make you choose between him and what you love is not a man worth marrying, Carter rejected him outright.
Carter has since gone on to open up her own facility, catering to super powered types who cannot risk hospital visits for a myriad of reasons. She repeatedly has been shown to be intelligent, talented, and fearless despite boasting no otherworldly gifts of her own. She has also put lie to Michaels' assertion years ago that she need select either work or love as she has found supportive partners in both the Sorcerer Supreme himself, Doctor Strange, and an OR doctor named Jack Tryon
Georgia Jenkins, meanwhile, represented both an ascendant black professional middle class and the structural racism that still creates inequality today. Her anger over her brother Ben's outsized punishment for his part in a criminal conspiracy that he eventually regretted and sought to derail while remorseless perpetrators of far larger crimes went free thanks to the size of their bank accounts and the color of their skin mirrors the story of the first issue. In it, the nurses find themselves aiding a predominantly minority neighborhood struggling with multiple blackouts and a lack of support while the more affluent individuals uptown experience no such turmoil.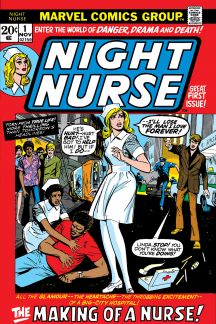 Christine Palmer, the final nurse of the trinity, represented the opposite side of the class divide. Born of great wealth with a family that saw her only path as a high society wife and mother, her father sought to trap her in her status. However, Palmer rejected the wealth and trappings she grew up with to continue the work she believed in. She remains a nurse at Metro General even today, as demonstrated in issues of NIGHTCRAWLER.
The Night Nurse legacy extends into the world of TV and film as well. Christine Palmer, brought to life by Rachel McAdams, appears in "Marvel's Doctor Strange" as a talented surgeon and colleague of Stephen Strange. Claire Temple, as played by Rosario Dawson, represents the glue holding together the quaditch of Netflix series and, while not officially ever called Night Nurse, "Marvel's Daredevil" season one showrunner Steven S. DeKnight has said she owes her existence to that comic series.
However, as always, the works of these fictional nurses of the Marvel Universe, no matter how spectacular, pale in comparison to the incredible work down by the real life nurses who work tirelessly in hospitals, clinics, doctor's offices, and hospices nationwide. We thank them.
The Hype Box
Can't-miss news and updates from across the Marvel Universe!