Comics
Published February 24, 2021
Quicksilver Fast Facts
Who is Pietro Maximoff? Discover the comics history of Wanda's twin brother!
Have you tried Marvel Unlimited yet? It's your all-access pass to over 28,000 Marvel comics, available at your fingertips. Sign up now to get 50% off your first month.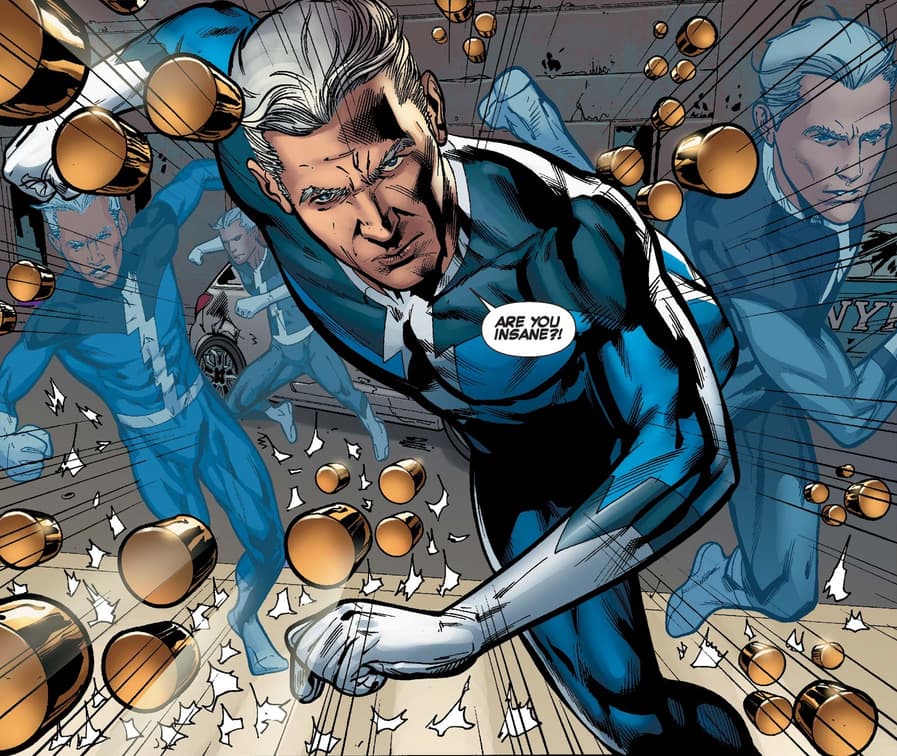 Pietro Maximoff, AKA Quicksilver, is known as the world's fastest man and a hot-headed speedster turned heroic Avenger. But what is his origin story, who does he team up with, and what are his notable affiliations? Welcome to Quicksilver 101: Let's pick up the pace with these comic picks on Marvel Unlimited!
WHO IS QUICKSILVER?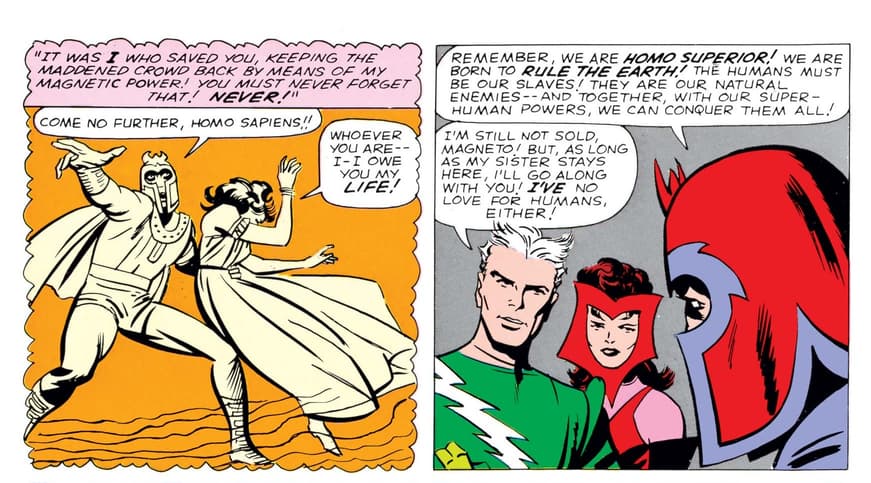 Born to a Serbian-Transian couple, Django and Marya Maximoff, Pietro and his twin sister, Wanda, were born with innate special powers. While Pietro had phenomenal speed, Wanda possessed hex abilities. After Pietro's father stole food for his starving family, enraged villagers attacked their Romani camp. Pietro used his speed to flee with Wanda and they roamed central Europe as orphans, until one day when Wanda's abilities attracted unwanted attention. Thinking Wanda a witch, superstitious townspeople chased them down, but they were saved by the mutant and Master of Magnetism, Magneto, who assumed them to be mutants as well. They joined his Brotherhood of Mutants, taking the codenames Quicksilver and Scarlet Witch.
WHAT ARE HIS POWERS?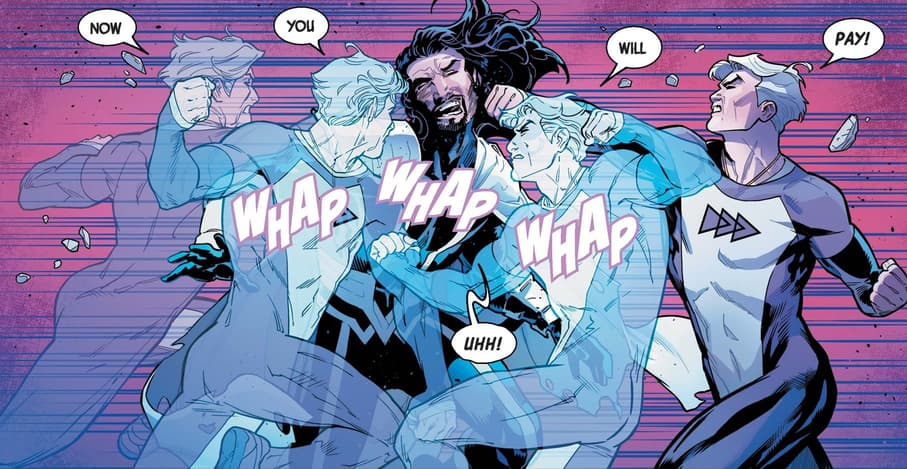 Possessing superhuman speed, Pietro can move (or punch) at a much faster rate than any ordinary human, dodge machine gun fire, and create powerful gusts of wind. His speedster skills extend to his ability to process information too, enabling him to read a book or learn how to play an instrument in mere minutes! He can also accelerate or vibrate his molecular structure, and that of unliving objects, destroying the latter in the process. Once, he even used this trick to break out of jail!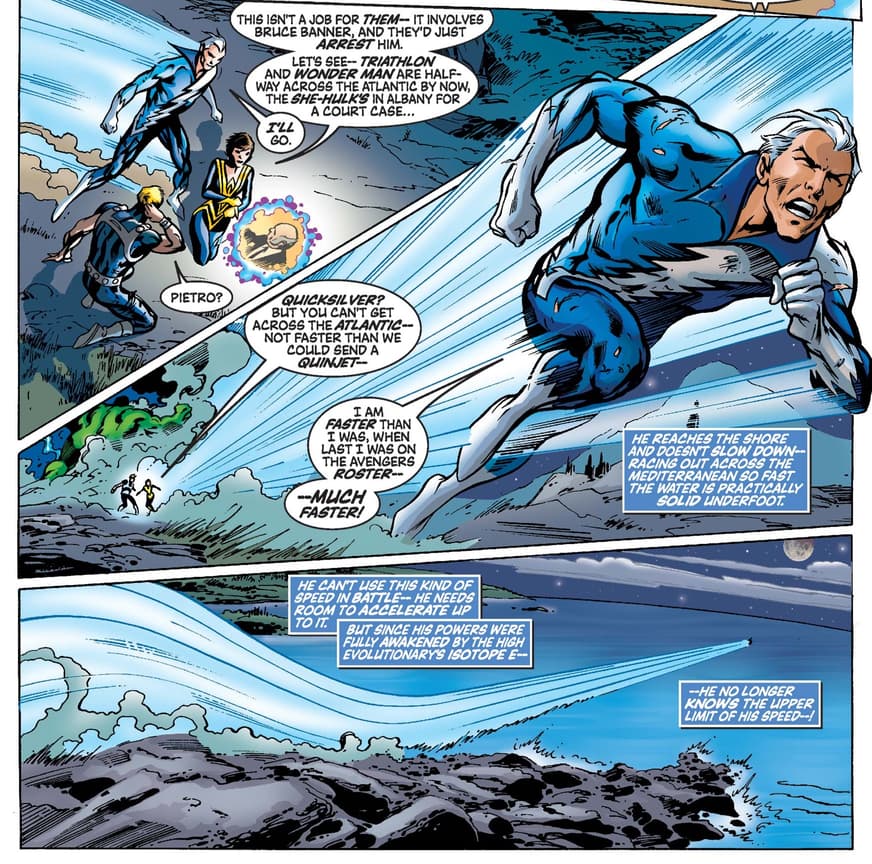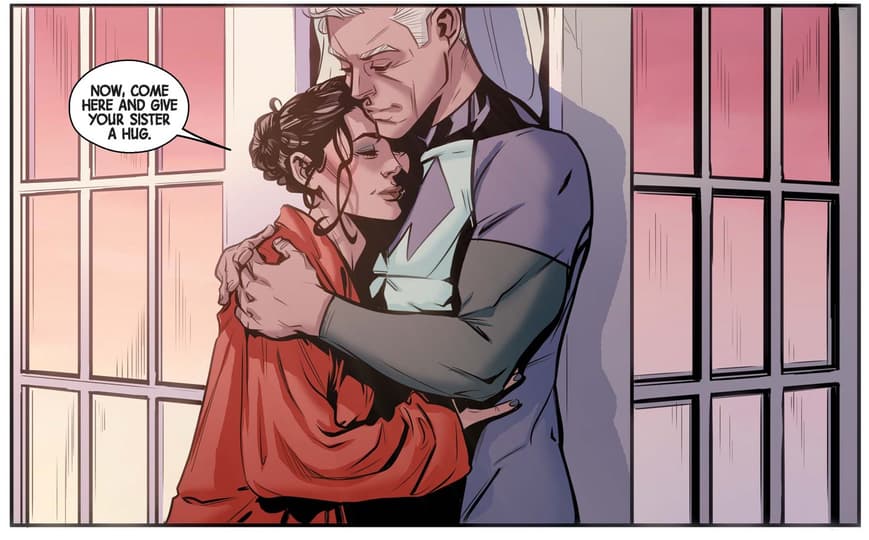 Pietro's bond with his twin sister Wanda is strong and steadfast. After Wanda lost her powers following a bullet strike, Pietro traveled to Europe with his sister and their mutant friend Toad to restore her abilities. They found a book of spells to aid them in their quest but accidentally released Arkon the Magnificent, an evil lord from a magical realm, who desired Wanda as his mate! Pietro failed to protect his sister, and Arkon stole her away to his realm. Pietro asked the Avengers for help, and with their assistance, Wanda was rescued and her powers restored when she passed through the barrier to Arkon's realm. See Pietro pull out all the stops for his sister in AVENGERS (1963) #75-76!
SLOW DOWN… WHO ARE PIETRO'S PARENTS REALLY?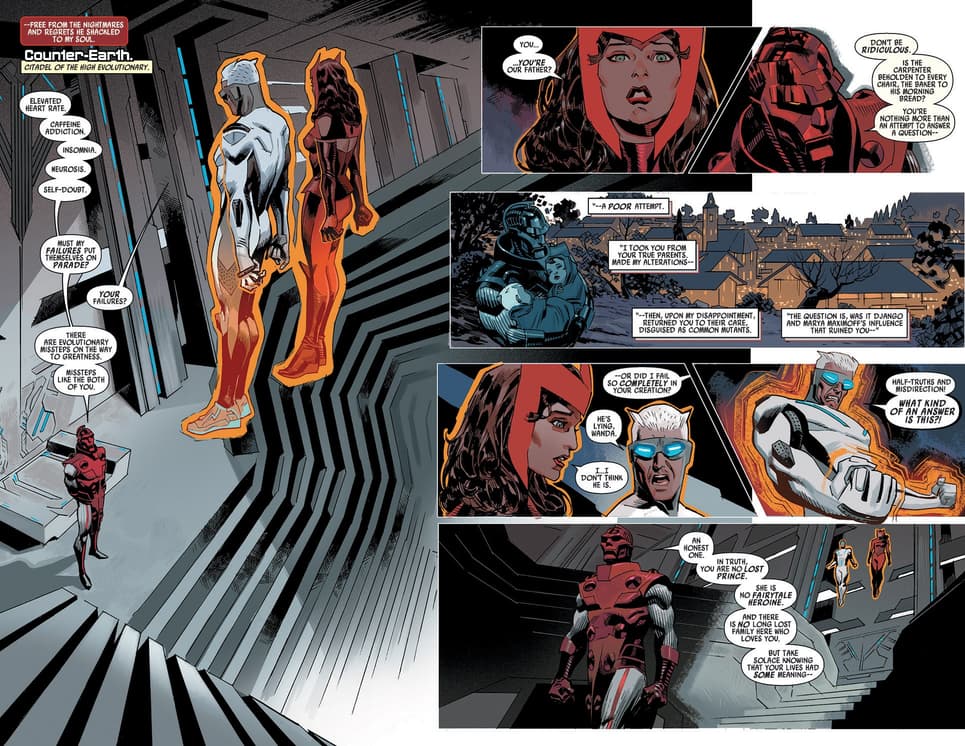 While Pietro and Wanda were raised by their biological parents, they were later informed that they were Magneto's children instead, as revealed in VISION AND THE SCARLET WITCH (1982) #4. But the person responsible for their powers was actually the geneticist and evolution-obsessed High Evolutionary. He kidnapped them when they were still infants, altered their genetic code, and then returned them to their true parents after experimentation in Wundagore. In order to hide his unethical work, the High Evolutionary "disguised" the twins as common mutants. It wasn't until UNCANNY AVENGERS (2015) #4 that Pietro and Wanda learned their true origin!
TEAM BROTHERHOOD OR TEAM AVENGERS?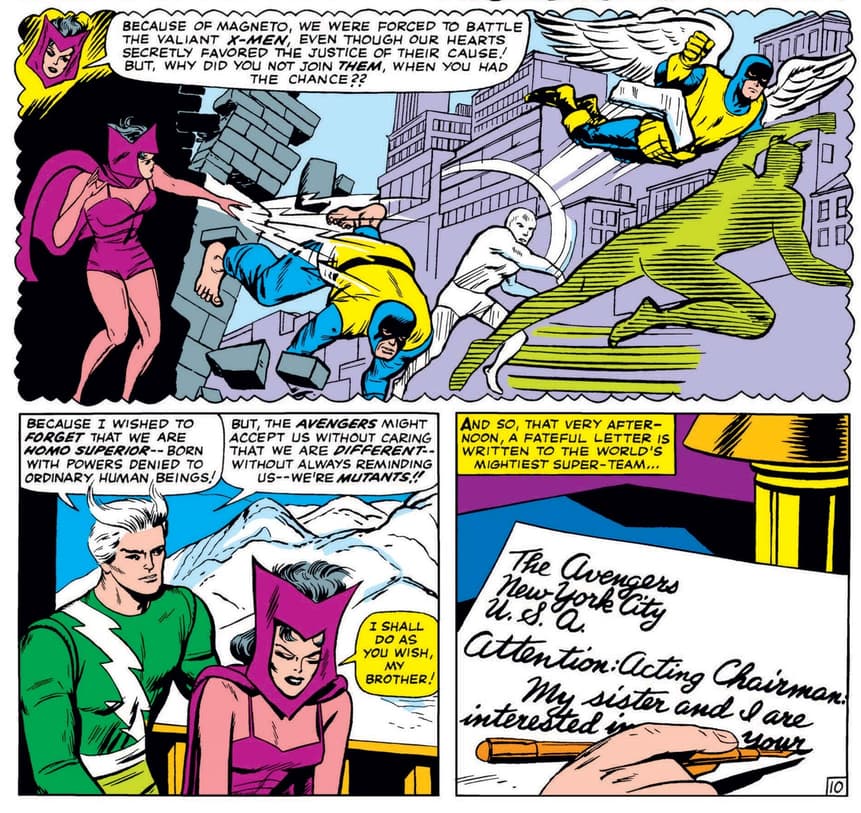 The answer is both!
 
Tiring of Magneto's manipulations and fed up with being exploited while serving the Brotherhood's aims, Pietro convinced his sister that they needed a change of pace. He suggested that they join the Avengers, a team with valiant goals that matched their hearts' desire for justice. But were Pietro and Wanda up to speed? See their introduction to Earth's Mightiest Heroes in AVENGERS (1963) #16!
WHO CAPTURED PIETRO'S FAST-BEATING HEART?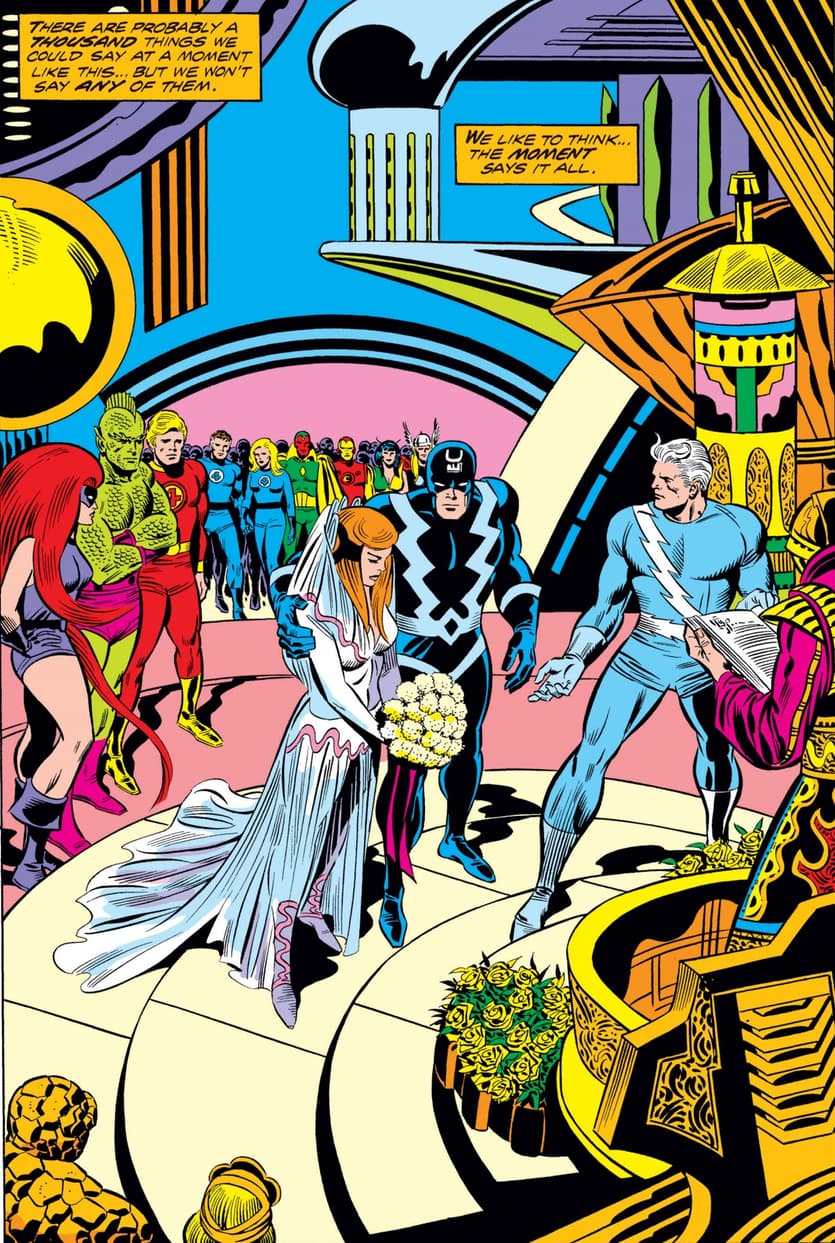 After battling the Sentinels alongside the Avengers, Pietro disappeared! Little did the team know that he had suffered serious injuries and ended up in the hidden Inhuman city of Attilan, where he was cared for by the royal princess Crystal. Upon his return to Earth, Pietro explained his absence and introduced the Avengers (and Wanda) to his caretaker and soon-to-be bride! All you speed is love? See Pietro and Crystal get to know each other in AVENGERS (1963) #110 and read their alien affair of a wedding in FANTASTIC FOUR (1961) #150!
WHAT OTHER SUPER-FAST FACTS HAVE WE GOT?
Pietro is fluent in Russian! The quick learner showed off his mastery of the language in AVENGERS (1998) #42!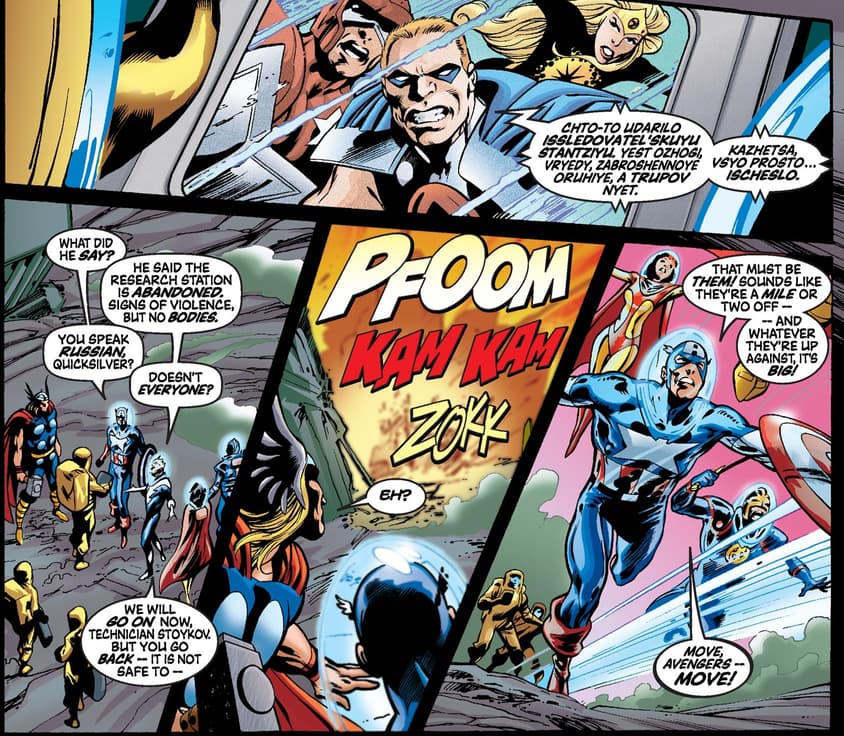 Pietro is a teacher! See how he handles his responsibilities in the classroom while at Avengers Academy. He even set up "speed traps" for his students in issues #1 and #2!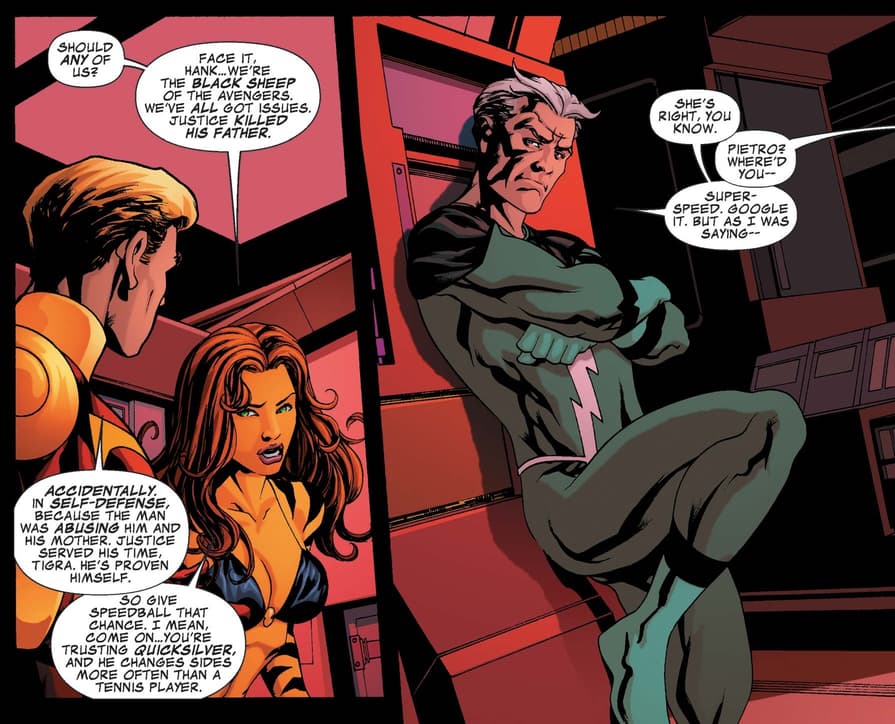 Pietro is a father! That's right: While married to Princess Crystal, the couple had a daughter and named her Luna. See Pietro nervously speed-pace prior to her birth in FANTASTIC FOUR (1961) #240! We also recommend the SON OF M limited series for an expanded take on his relationship to Crystal, Luna, and his Inhuman in-laws.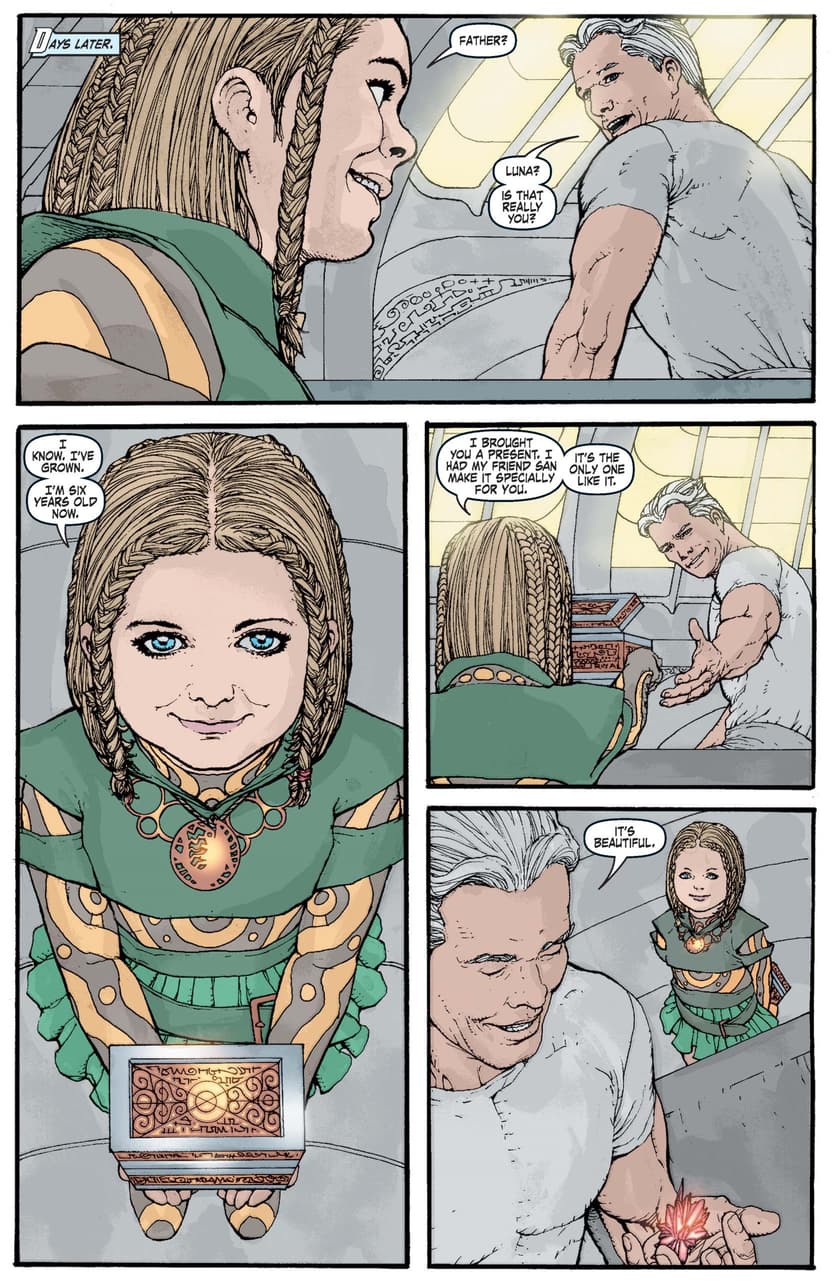 The Hype Box
Can't-miss news and updates from across the Marvel Universe!