Comics
Published September 20, 2019
Power Up With Miguel Santos, the Living Lightning from East Los Angeles
Since the '90s, this hero has been recruited all around the country to save the Avengers from countless threats!
Having multiple aliases and code names is all part of being a Super Hero, but it's pretty cool when you can have aliases in different languages!  That's one of the advantages of el Relampago Vivo (Living Lightning), one of Marvel's many bilingual heroes.
Lightning, born as Miguel Santos, is a Mexican-American who comes from East Los Angeles. After being struck by a lightning machine, he gained a host of new powers including superhuman speed, the ability to fly, and the manipulation of electrical currents. Living Lightning first appeared in WEST COAST AVENGERS #63 in 1990 and has since been part of so many team-ups it's hard to keep track. Here are just a few of his most famous encounters.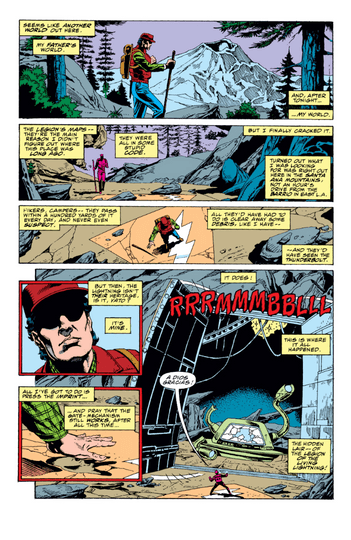 Legion of the Living Lightning

Before he got his powers, Miguel's father Carlos was a legionnaire, a member of Legion of the Living Lightning. In a tragic turn of events, Santos' father was killed at the Legion's base when their machine's generator became overloaded in an encounter with the Hulk.
Years after this event, high school student Miguel Santos went to the base with a plan to fix the lightning device that his father had been working on. As he connected two of the machine's wires, Santos was zapped by a powerful surge of lightning. From this point on, Santos took on the alias of el Relampago Vivo ("Living Lightning" in Spanish), as an homage to the Legion his father was in.
West Coast Avengers
Getting started as a Super Hero is tough when you're still trying to control your powers. Amazed with his new abilities, Living Lightning tested them out on the local civilians. The West Coast Avengers, hearing of a disturbance in the area, arrived at the scene to see Living Lightning creating fires and causing electrical damage. The West Coast Avengers fought him off and left the area after they thought they had gotten rid of him.
The team encountered Santos again in WEST COAST AVENGERS (1985) #74, who had been recruited by the villain Doctor Demonicus. After imprisoning the West Coast Avengers, Doctor Demonicus ordered the execution of the Scarlet Witch and Pele while they were both still unconscious. Living Lightning refused to watch defenseless people getting murdered, and turned against the Doctor. Committed now to use his powers for good, Living Lightning eventually became a member of the West Coast Avengers. Pretty impressive to be recruited by the group that had first pegged him as a threat.
SECRET AVENGERS

Living Lightning continued to be a full member of the West Coast Avengers after his recruitment. During the Civil War, Santos joined Captain America's Secret Avengers, who were against the Superhuman Registration Act.
RANGERS

At the end of Civil War, Santos became an Initiative Recruit. He would then become a member of the Rangers, the Initiative team based out of Texas, but he eventually left the team to go solo.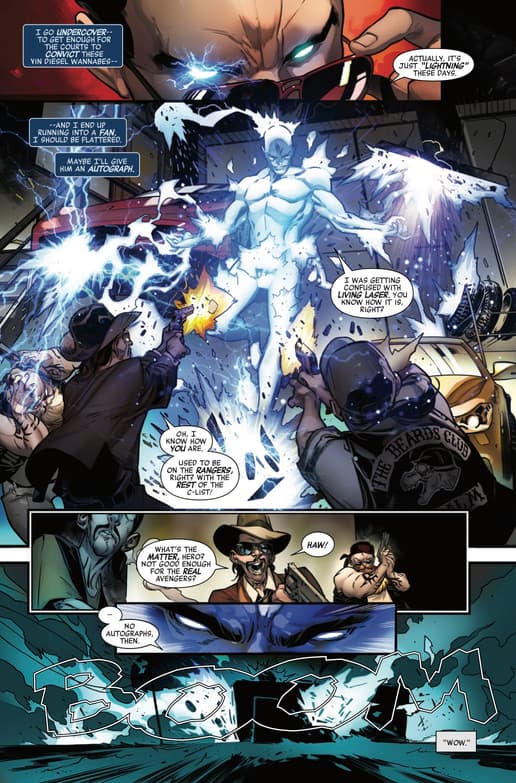 U.S. Government

Santos makes his appearance years later in AVENGERS: NO SURRENDER. At this point, he had changed his alias from Living Lightning to Lightning, and worked undercover for the F.B.I.  To his surprise, he suddenly received a call to join the Avengers after years of inactivity on the team.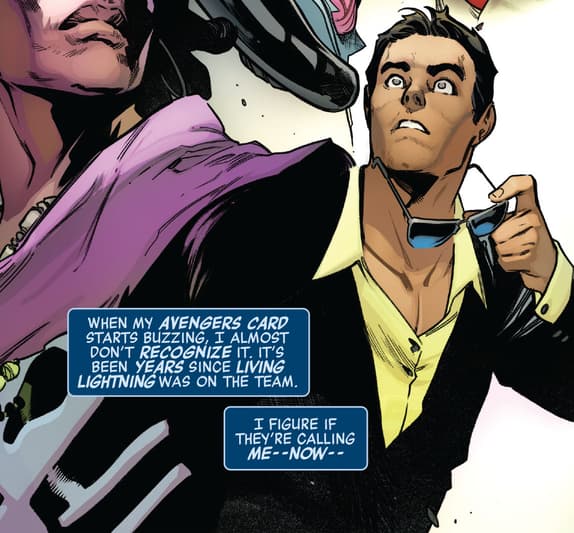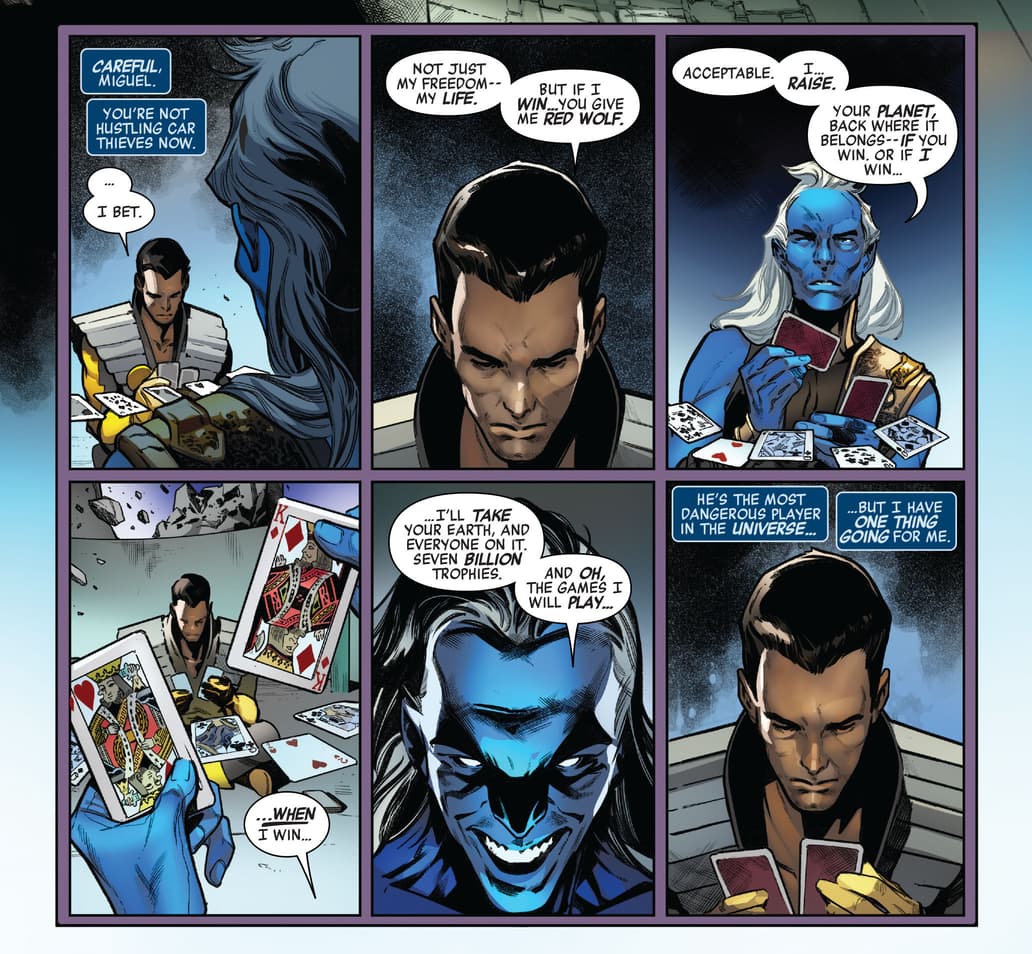 Through this intense game, Lightning kept raising the stakes to release the imprisoned Avengers one-by-one in a risky gamble to save the Earth. He may know how to light a spark, but as it turns out, Lightning also knows how to play it cool.
Marvel.com is celebrating Hispanic Heritage Month! Follow along for more articles starring the Latinx luminaries of the Marvel Universe and follow #HispanicHeritageMonth on social media!
The Hype Box
Can't-miss news and updates from across the Marvel Universe!