Comics
Published March 19, 2019
Seen 'Captain Marvel'? Now Read Up on the Life of Carol Danvers
Explore Carol Danvers' history as Ms. Marvel, Binary, and Warbird on her way to becoming Captain Marvel!
Thanks in part to the recently released Marvel Studios' "Captain Marvel" film, Carol Danvers is now one of the most popular super heroes in the world.
It might surprise casual fans to know that Danvers hasn't even been Captain Marvel for a decade. Instead, she began her 51 year career in comics as a supporting character for Mar-Vell, the first Captain Marvel. However, she emerged as a star in her own right, and gradually rose in prominence over the years. The result is that Carol Danvers has one of the most compelling backstories in comics, and it's ripe to be explored from the very beginning.
Danvers made her debut in MARVEL SUPER-HEROES #13 in 1968, when she was an Air Force officer in control of security at a secret military base. That's where she met Mar-Vell while he was masquerading as Dr. Walter Lawson. Danvers and Mar-Vell grew close during their time together, but his secrets ultimately came between them.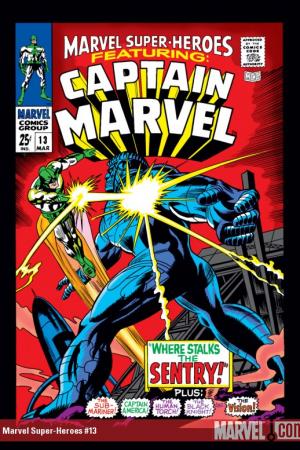 Mar-Vell's enemy, Yon-Rogg, attempted to use Danvers as a hostage against Mar-Vell in CAPTAIN MARVEL #18 (1969). During that crisis, she was exposed to Mar-Vell's energies during a massive explosion which left her with powers of her own.
In 1977, Danvers emerged as Ms. Marvel, a new hero whose costume reflected Mar-Vell's. Initially, Carol Danvers and Ms. Marvel were separate personalities who weren't aware of each other. Over time, their minds reintegrated and she once again became whole. This series also established longtime foes Mystique, Deathbird, and M.O.D.O.K. as some of her most enduring enemies.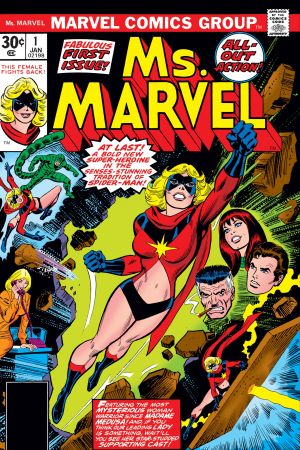 Danvers' exploits as a hero did not go unnoticed, and she was soon invited to stand among the Avengers as one of humanity's champions. During her time with the Avengers, she grew close to the Scarlet Witch and forged lasting relationships with the rest of the team. She served with distinction, even though her initial tenure with the team ended in a controversial story in AVENGERS #200. Danvers re-emerged in AVENGERS ANNUAL #10 when Rogue absorbed her powers and most of her memories. During her recovery, she berated the Avengers for not helping her in her hour of need, and she stayed with the X-Men for a short time.
After her encounter with Rogue, Danvers simply wasn't the same hero. Her powers were greatly diminished and many of her memories didn't return. Her life was further upended when she and the X-Men were abducted by the alien Brood. The Brood took a special interest and began experimenting on her. Unfortunately for them, their experiments linked Danvers with a white hole and granted her powers on an intergalactic scale. She took on a new codename, Binary, and forged a new life for herself in space. She also expressed her displeasure at Rogue joining the X-Men by punching the new recruit into orbit.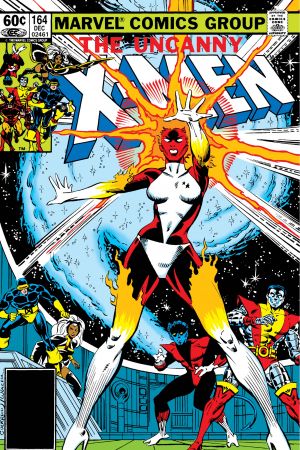 Danvers' space adventures neared their end in OPERATION: GALACTIC STORM, when she sacrificed most of her Binary powers. She ultimately returned to Earth and took a new codename: Warbird. While she once again joined the Avengers, her diminished abilities took a toll on her. She became an alcoholic and her impaired judgement led to her temporary removal from the team. Before she could work her way back, Danvers had to hit rock bottom. Once she confronted her problem, she worked hard to overcome it and earn her place among the Avengers. She proved to be a crucial part of the team, especially during Kang's invasion of the Earth.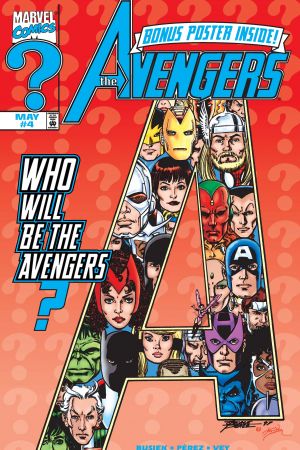 Avengers (1998) #4
published

added to marvel unlimited

rating

letterer

inker

colorist

penciller

writer

editor
What is Marvel Unlimited?
Following the HOUSE OF M, she realized that she hadn't been living up to her full potential as a hero. In that alternate world, she was Captain Marvel, the most popular hero on Earth. That experience inspired Danvers to reclaim her Ms. Marvel codename and rededicate herself to her life's calling. Following the CIVIL WAR between Captain America and Iron Man's forces, she even found herself leading the Mighty Avengers team and her own S.H.I.E.L.D. Strike Force. But when Norman Osborn's DARK REIGN began, she had to fight Moonstone for her own legacy as Ms. Marvel.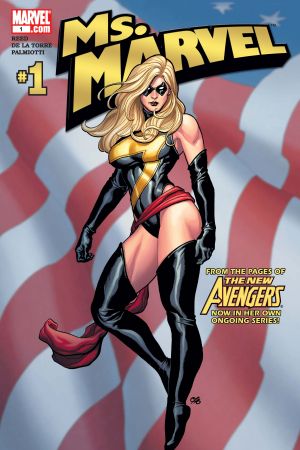 During AVENGERS VS. X-MEN, Danvers was briefly reunited with Mar-Vell, and she was once again inspired when he sacrificed his life to save his people. As a tribute to Mar-Vell, Danvers finally claimed the Captain Marvel codename as her own and completely reinvented herself as a hero. Note that there have been a few CAPTAIN MARVEL relaunches since Danvers took over the role in 2012. The proper reading order can be found below:

It's worth noting that THE LIFE OF CAPTAIN MARVEL added several new layers to Carol Danvers' origin and heritage, while redefining who and what she is. Currently, Carol's adventures continue in CAPTAIN MARVEL (2019-), a new monthly series by Kelly Thompson and artist Carmen Carnero.
Read these stories on Marvel Unlimited, then visit your local comic shop to read the new CAPTAIN MARVEL now!
The Hype Box
Can't-miss news and updates from across the Marvel Universe!