Comics
Published November 14, 2018
Ready Your Battle Axe for the February Arrival of 'Savage Sword of Conan'
The five-part series written by Gerry Duggan will feature covers by Alex Ross, variant by Kevin Eastman!
Another swashbuckling tale featuring Conan the Barbarian is coming, heralding the return of another classic Conan title. SAVAGE SWORD OF CONAN, written by Gerry Duggan with art by Ron Garney and covers by Alex Ross, will go on sale Wednesday, February 13. In addition to the covers by Ross, Kevin Eastman, Rahzzah, and George Perez will contribute variant covers.
SAVAGE SWORD OF CONAN will see the Marvel warrior in a tough spot when he finds himself captured -- but he isn't a prisoner for long when he unleashes his might on an unsuspecting pirate crew! But along the way, Conan will encounter dark secrets and begin following an ancient treasure that may prove to be dangerous.
Marvel.com spoke with Ron Garney to see where the amazing artist will be taking the brawling barbarian!
Marvel.com: You're part of the return of a kind of character who hasn't been part of the Marvel Universe in a while. What was it like to hear that Marvel was bringing Conan the Barbarian back for a "swords and sorcery" adventure book?
Ron Garney: Well, I was certainly very excited to hear about it, particularly because he was a character I had always wanted to take a crack at, and here was that opportunity, and even more exciting because of the fantasy, swords and sorcery genre. I had originally wanted to be a fantasy artist before comics so naturally it felt right for me.
Marvel.com: You completed your run on DAREDEVIL earlier this year, which is a grittier, street-level setting. Does working on SAVAGE SWORD OF CONAN scratch a different itch for you as an artist?
Ron Garney: With DAREDEVIL, I wanted to visually make it feel like the viewer was seeing the world the way Daredevil would, with stark contrasts and monochromatic color. Here I want the stark contrast but with a bit more rendered grit to reflect Conan's personality. Working with Richard Isanoves on coloring, we're going for a European look with watercolor that enhances that.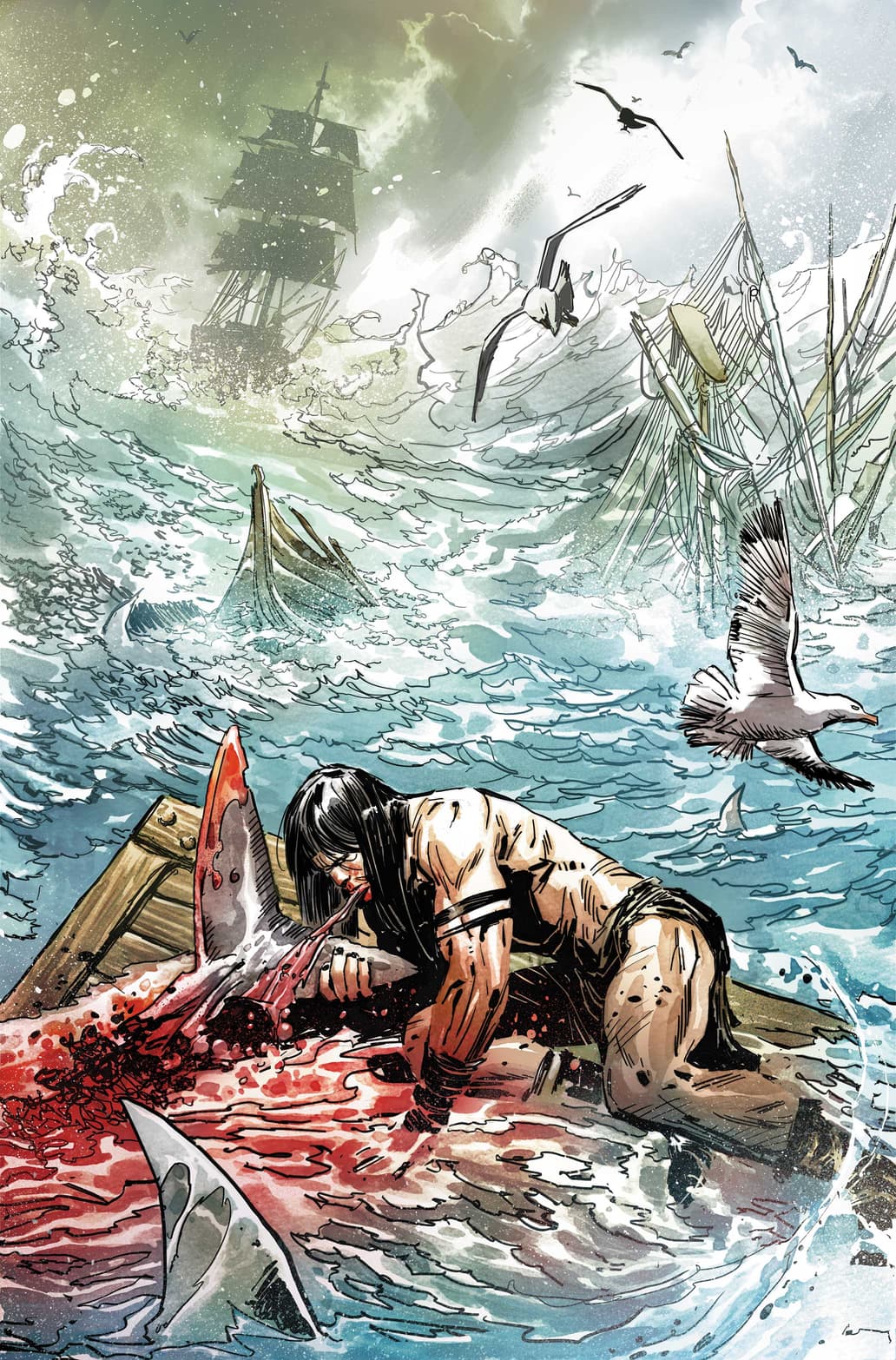 Marvel.com: You're known for bringing something new to classic characters – what do you have planned for Conan?
Ron Garney: On this character I didn't have anything so deliberate in mind as I did on, say, the Silver Surfer or Daredevil. I just wanted to dig in and have fun with the ancient time period, which is probably my favorite area to draw in: period pieces. Old eras are so much fun because they have such visually definable motifs, such as the Roaring Twenties and art nouveau architecture. Doing that kind of referencing is like stepping into a time machine for me and getting to visit those places, and here I get to visit a semblance of the ancient past and have a great look around.
Marvel.com: Past artists on the character of Conan include Barry Windsor-Smith and John Buscema. Were you at all influenced by these heavy-hitters? What kinds of artists have influenced your work in the past?
Ron Garney: For sure, Big, Bad John was a huge influence on my work as was his brother Sal, whom I had the good fortune of working with back in my HULK days. Love Barry too. Anything that's inspiring on some subconscious level turns into an influence ultimately. Anyone whose work pushes you towards a better version of yourself is. There are even many of my slightly younger contemporaries whom I take great enthusiasm in being inspired by, like my man Mahmud Asrar over on CONAN THE BARBARIAN.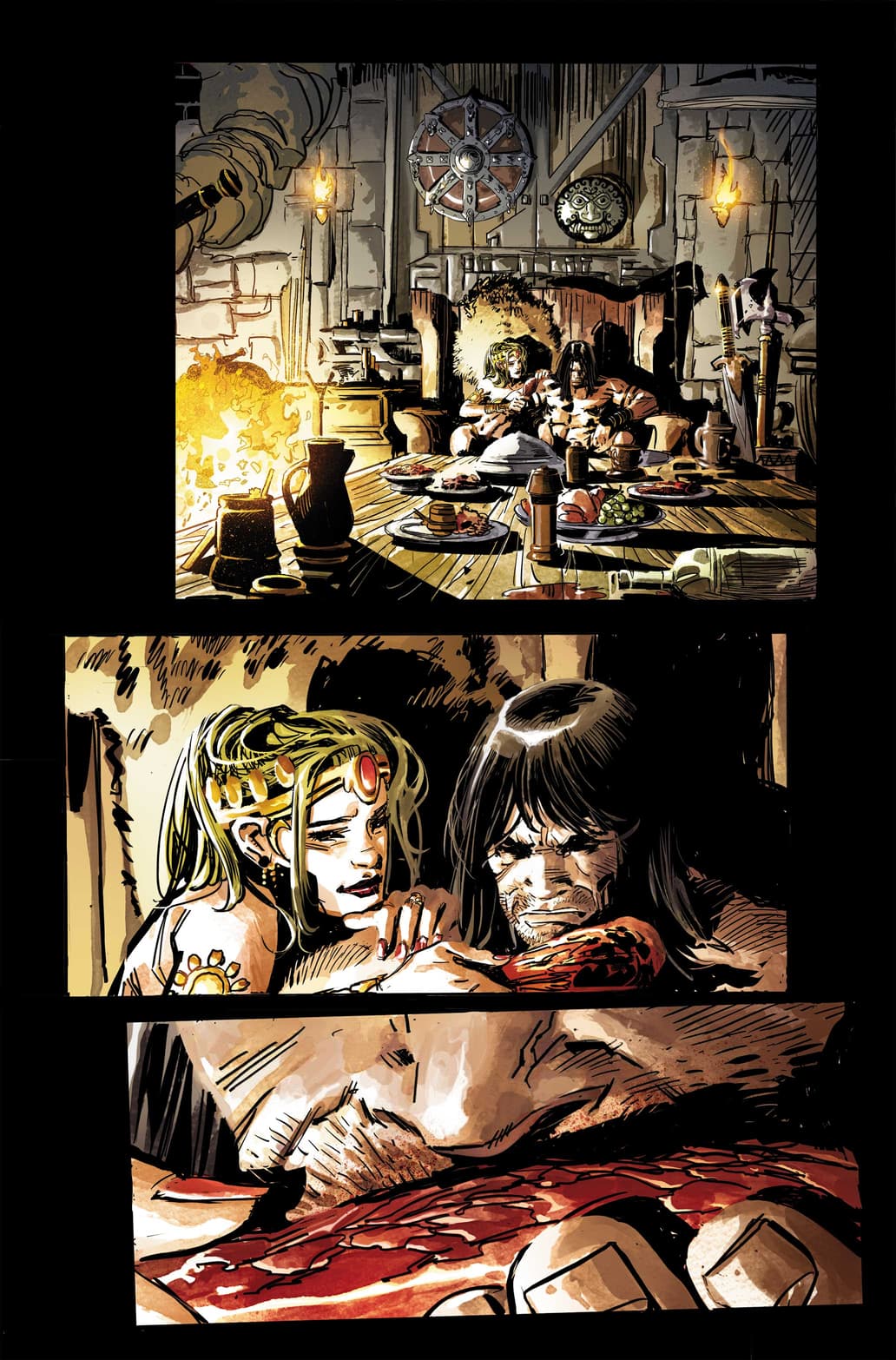 Marvel.com: The original CONAN THE BARBARIAN was a huge hit when it debuted in the 1970s, and now it's coming back in the 2010s. After 40 years, and about a 20-year absence, what is this kind of comic bringing to the Marvel Universe? What are you the most excited about when it comes to SAVAGE SWORD OF CONAN?
Ron Garney: Probably an opportunity for better escapism. Sometimes we humans need that. Less real world attention and more of a journey into imagination is a better catharsis for real world areas of drama. Everyone benefits from it, not just in art but in story, as they tap into our mythological, evolutionary instincts, and it's a healthy return to form.
Marvel.com: What part of the Conan world are you the most excited to bring back?
Ron Garney: Monsters and myths, magic and mayhem!
SAVAGE SWORD OF CONAN #1, written by Gerry Duggan with art by Ron Garney and a cover by Alex Ross, goes on sale Wednesday, February 13!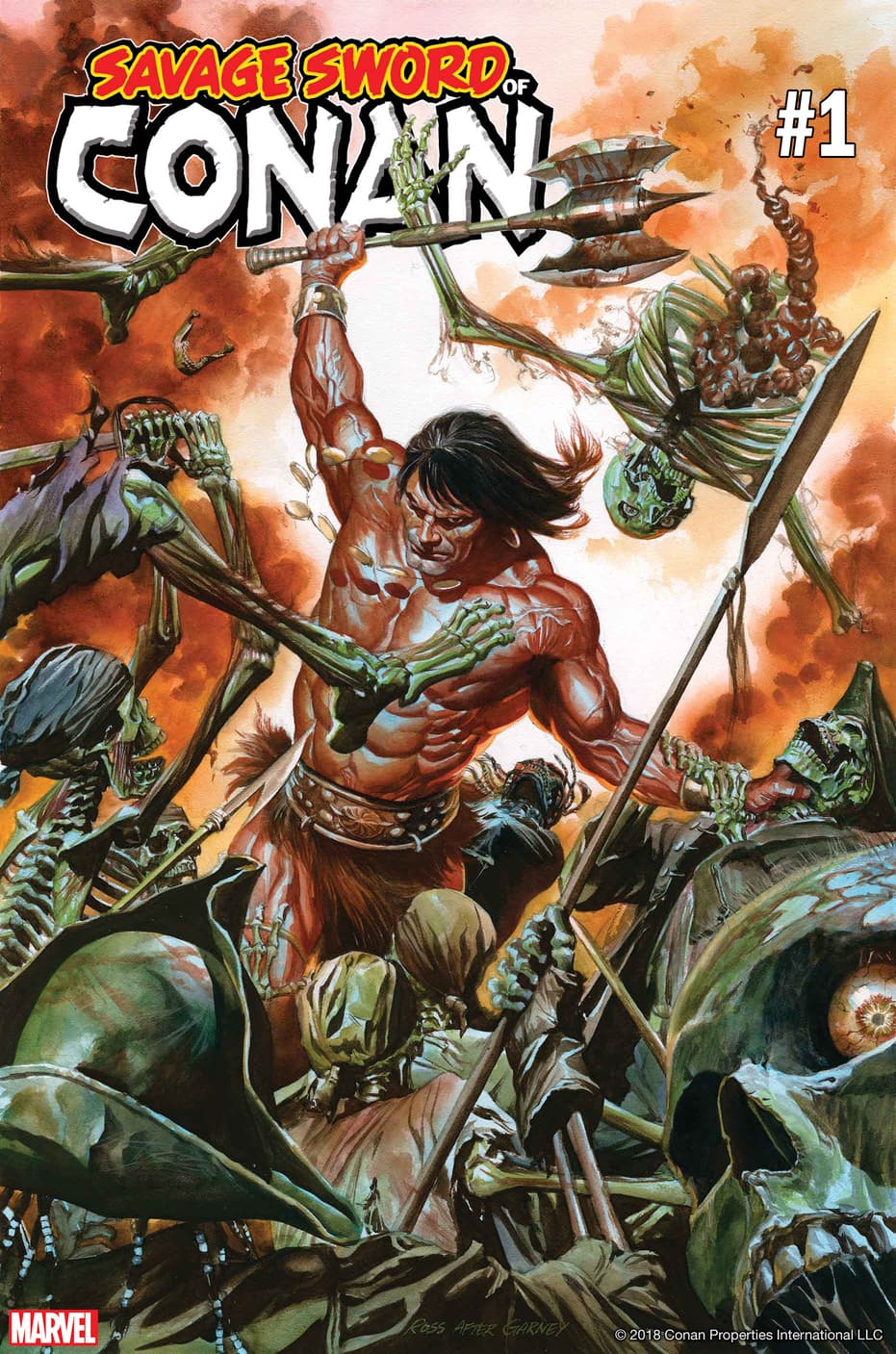 The Hype Box
Can't-miss news and updates from across the Marvel Universe!