Comics
Published January 22, 2020
Riri Williams Joins the Robot Revolution with '2020 Ironheart' #1
Vita Ayala, Danny Lore, and David Messina tell the tale this May!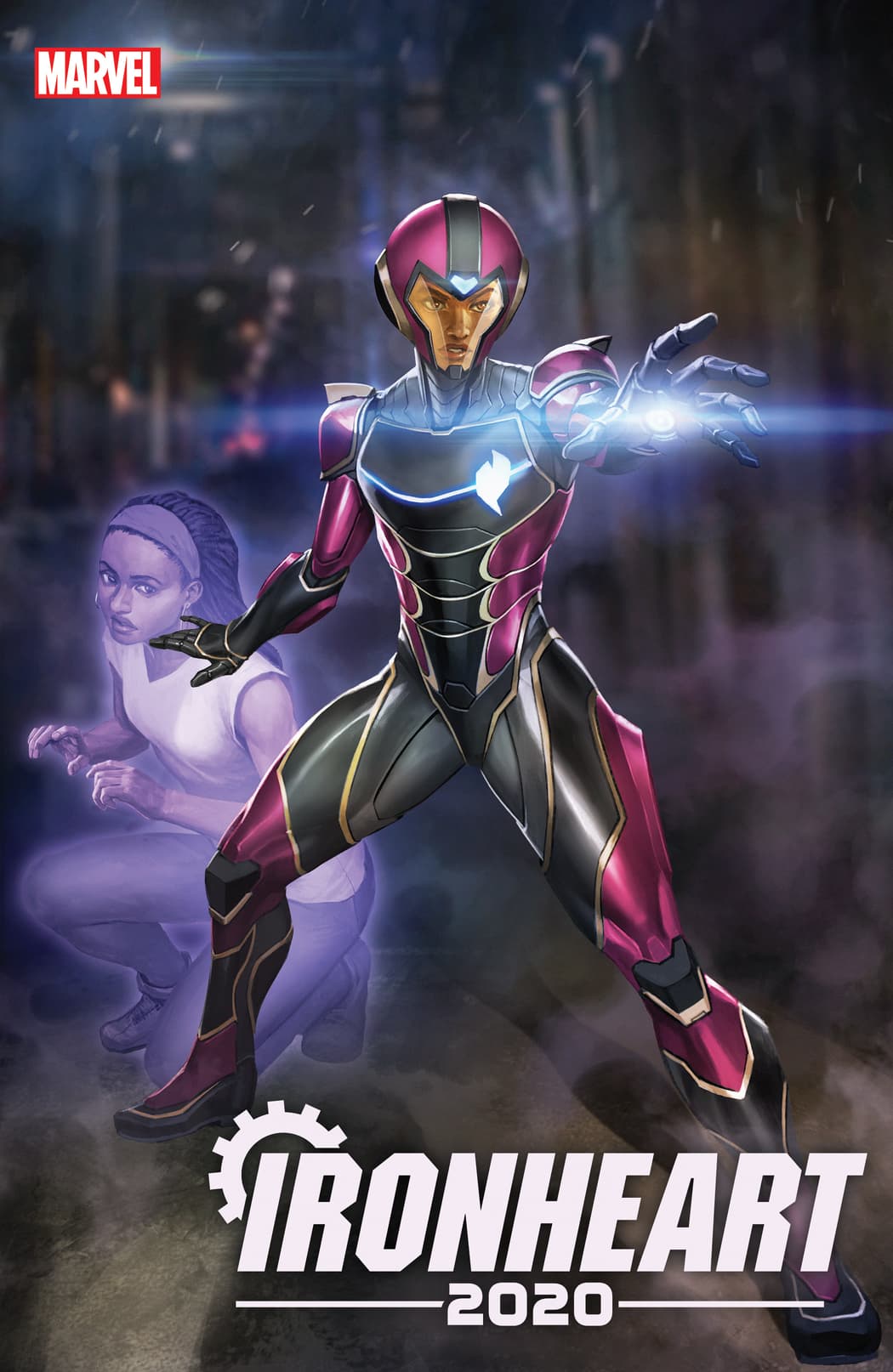 Written by Vita Ayala and Danny Lore with art by David Messina, the Arno Stark–funded crackdown on artificial intelligence is in full swing. That means that Riri Williams and N.A.T.A.L.I.E., the A.I. based on Riri's deceased best friend, are in for a world of trouble. Can they weather the coming storm together, or will 2020 tear them apart?
"Being able to write a character that I have loved is an incredible feeling," notes Ayala. "Riri is such a beautiful, complex, funny and intelligent kid, and honestly I was afraid I wouldn't do her justice! Luckily I had a partner writing this one, who understands and loves the character as much as I do."
"Riri Williams is the sort of character that made an immediate impression—on me and the world at large," says Lore "As a writer who also gets to work in comics retail, I've seen young girls light up to see someone like them in the iron suit. Being able to add to that canon is beyond amazing!"
Catch the full interview on WomenWriteAboutComics.com now! Then read the ish at your local comic shop this May with 2020 IRONHEART #1!
The Hype Box
Can't-miss news and updates from across the Marvel Universe!