Comics
Published May 18, 2021
Runaways Celebrates 100-Issues with Giant-Sized Spectacular
Writer Rainbow Rowell and artist Andrés Genolet usher the Runaways into the Century Club this August!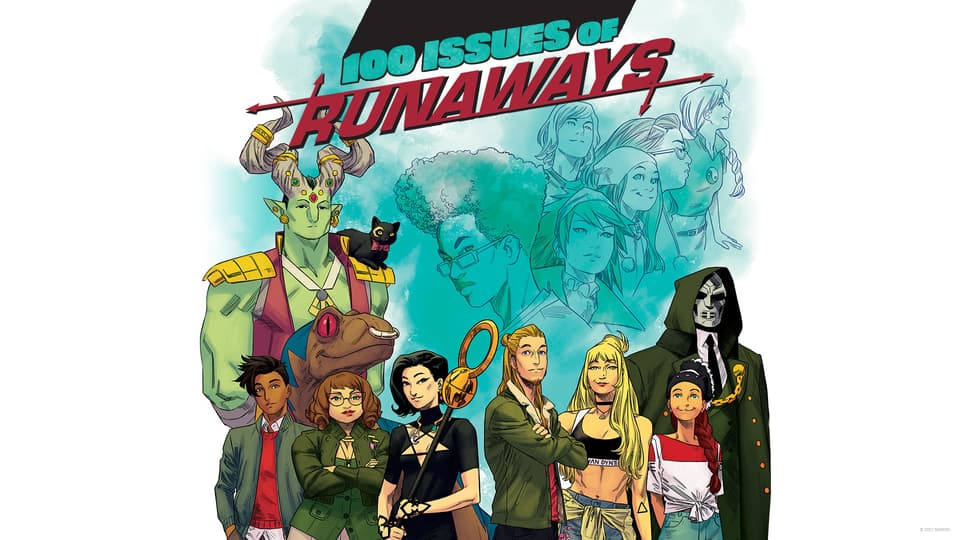 They started as six normal teenager brought together by the shocking revelation that their very parents were super villains and over the years, the Runaways have reinvented themselves time and time again, becoming one of Marvel's most beloved franchises.
This August, the series will mark 100 issues and Marvel Comics is proud to celebrate the book's legacy of incredible creators, dynamic cast of characters, and brilliant storytelling with a special giant-sized issue. The 38th issue of author Rainbow Rowell's critically-acclaimed run, this landmark comic will feature art by series artist Andrés Genolet as well as Kris Anka and the return of the Runaways' co-creator, artist Adrian Alphona.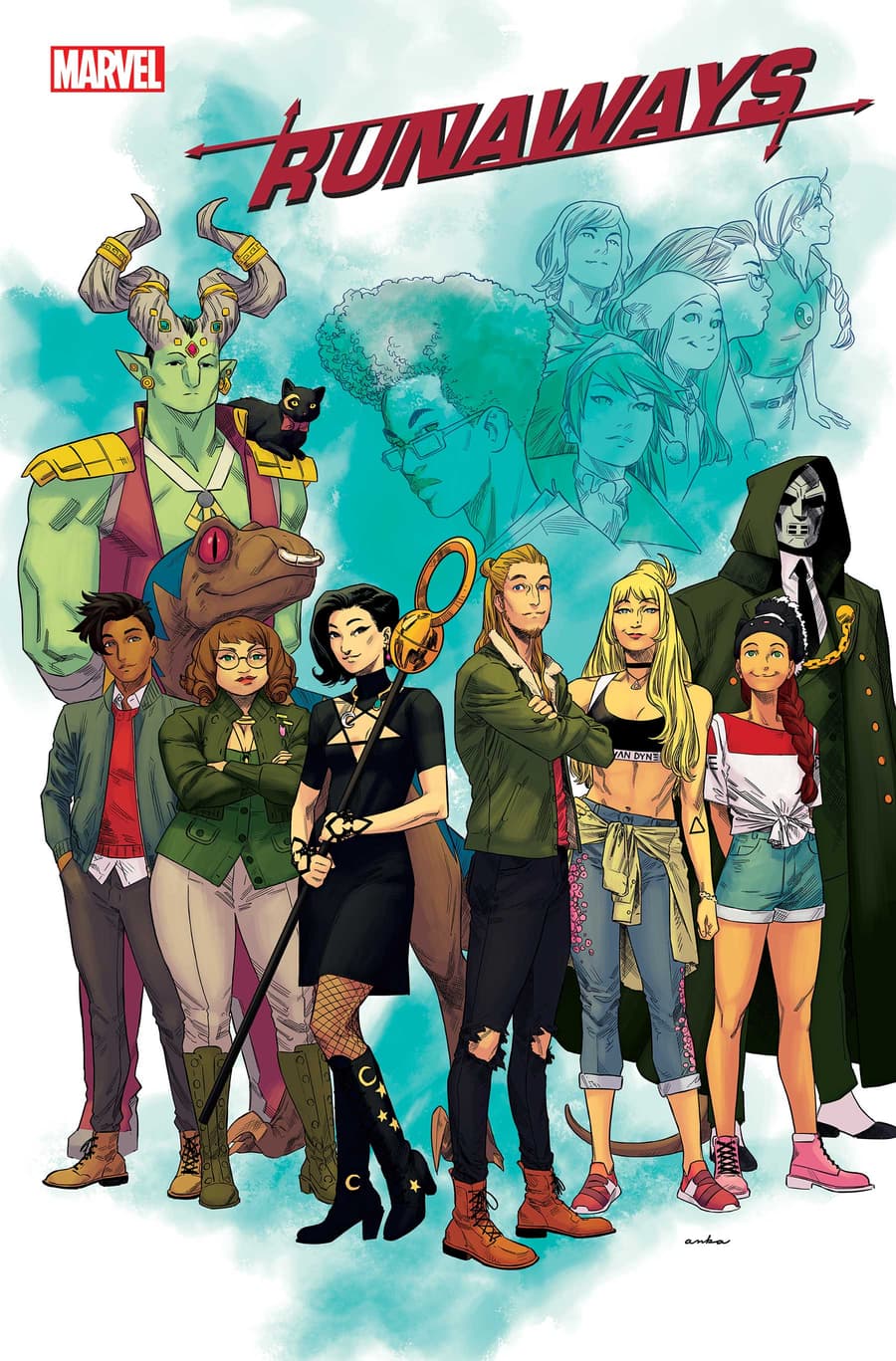 Since the very beginning, RUNAWAYS has been known for its twists - and the last few issues have revealed some of the biggest twists in the book's history. The 100th issue will be no exception and fans can expect big character redefining moments as this team of Marvel misfits embark on an exciting new era. Here's what Rowell had to say about bringing this iconic series to its 100th issue:
 
"Bringing Runaways back was a dream come true for me. These kids are my favorite Marvel characters, and I felt like there were so many great stories we could tell with them. We'd have conversations when we were planning like, 'What can we do in six issues? What could we do in twelve? Could we get to 18? That would be amazing!' It's thrilling to be looking back now at 38 issues, and to see how each of the characters have grown. And it's such an honor to be part of the team that reached this milestone with them.
 
"Everyone who worked on this book cared so much about the characters and the story we were telling. I knew when I signed on that I loved the Runaways, but I never thought I'd get this lucky with my collaborators. It's been a complete pleasure."
"This volume of RUNAWAYS is a high-water mark in my long time at Marvel," Editor Nick Lowe said. "This book and characters are incredible and it's never too late to run away with us!"
 
Put on your fancy clothes and get out the party hats for the biggest and craziest issue of Runaways yet when RUNAWAYS #100 hits stands on August 11!
To find a comic shop near you, visit www.comicshoplocator.com
Want to stay on top of everything in the Marvel Universe? Follow Marvel on social media—Twitter, Facebook, and Instagram—and keep watching Marvel.com for more news!
The Hype Box
Can't-miss news and updates from across the Marvel Universe!