Comics
Published March 16, 2021
Russell Dauterman Defines Mutant Fashion at the X-Men's Hellfire Gala
They came to slay!
The Hellfire Trading Company invites readers everywhere to the inaugural Hellfire Gala to announce the first team of Krakoan X-Men to the world and unveil the startling plans that mutantkind has in store for the Marvel Universe. The Hellfire Gala will unfold in issues of your favorite ongoing X-Men series as well as PLANET-SIZE X-MEN, a special double-sized one-shot.
These twelve issues will all center around a single night that will go down in Marvel Comics history and while it's too early to reveal the world shattering steps mutantkind is about to take, one thing is for certain: the X-Men have never looked better. Some of Marvel's best artists have delivered jaw-dropping high-fashion looks to make sure Marvel's mutants are ready to show up and show out on their biggest night with designs that are about to become the envy of the fashion world.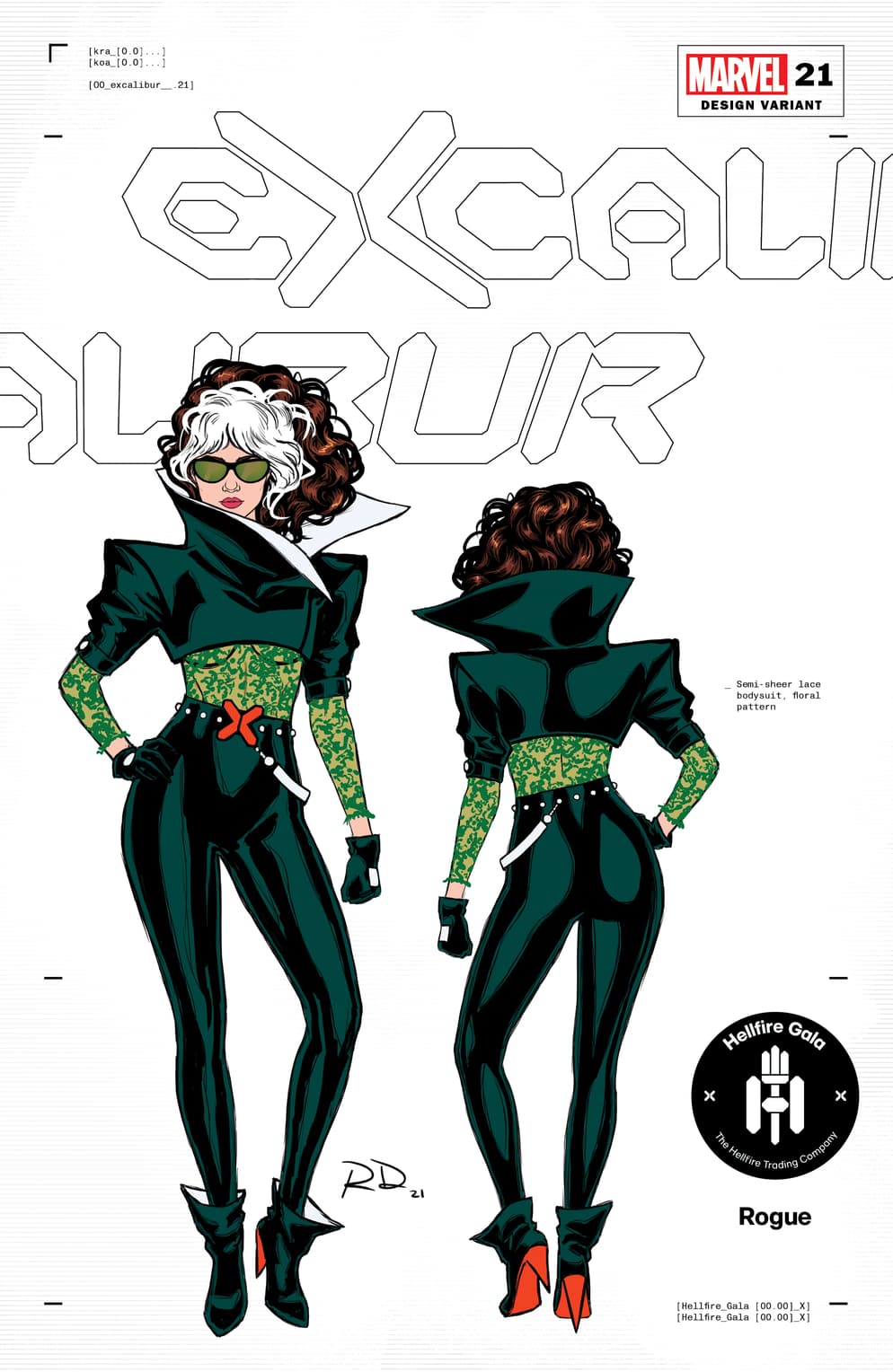 Leading the initiative in creating these all new takes on "mutant fashion" is acclaimed artist Russell Dauterman. Revealed earlier today by Entertainment Weekly, the superstar artist has taken his already masterful depictions of the X-Men to the next level with twelve bold new designs for X-Men's top A-listers including Storm, Cyclops, Jean Grey, and Emma Frost. These incredible pieces will grace the covers of all twelve Hellfire Gala tie-in issues as must-have variant covers.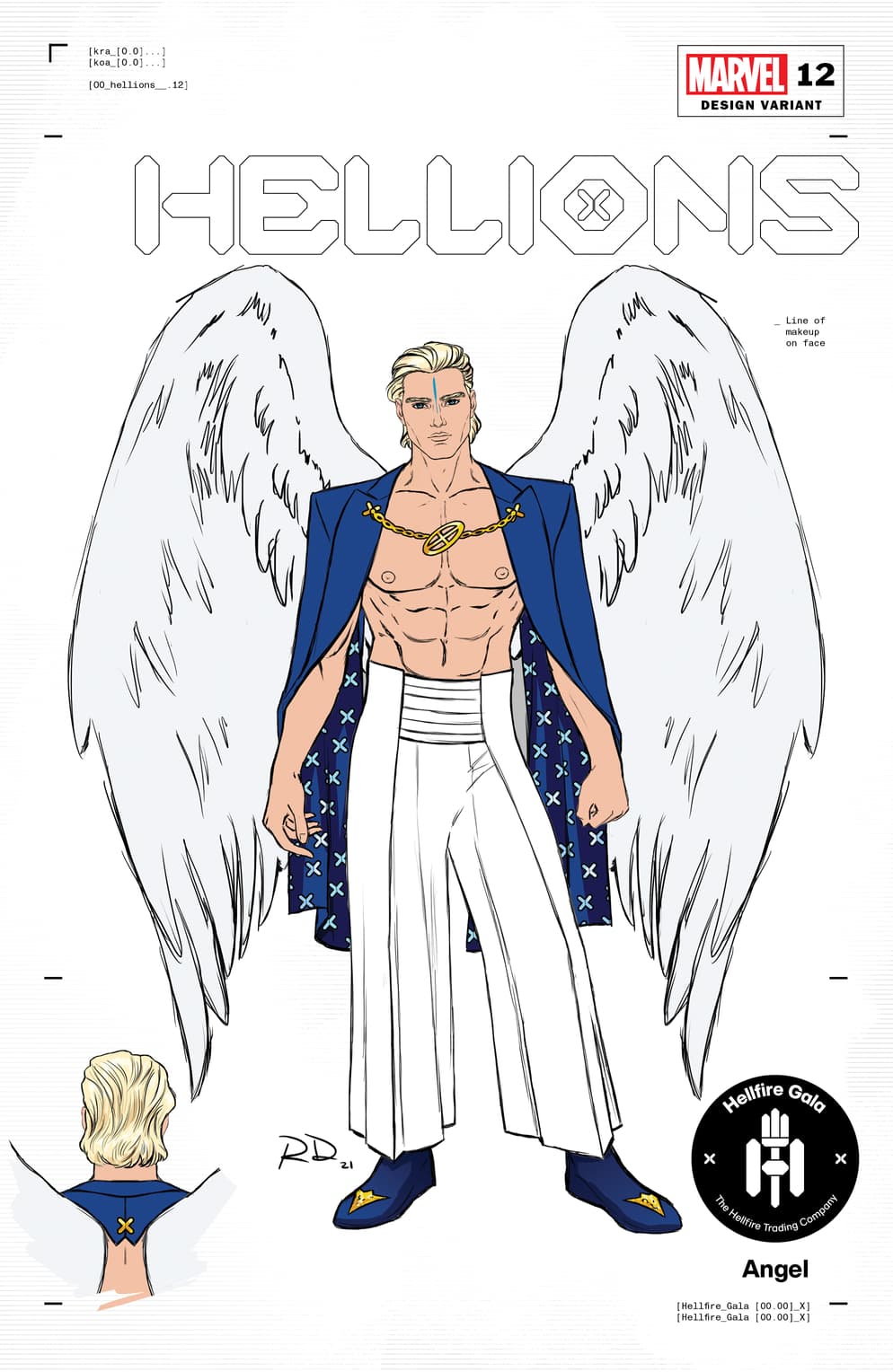 "X-Men costumes are one of my favorite things. As a teenager that's what I would draw the most—doodles of an X-character in all their looks. So, I'm absolutely thrilled—designing costumes for the mutants is top-of-the-list, dream job stuff," Dauterman told Entertainment Weekly. "The Hellfire Gala is unique and exciting for the X-Men, and this opportunity is really special for me—I tried to have that come across in the character designs. As Emma Frost said, 'The whole world is watching us now. We must be nothing less than fabulous.'"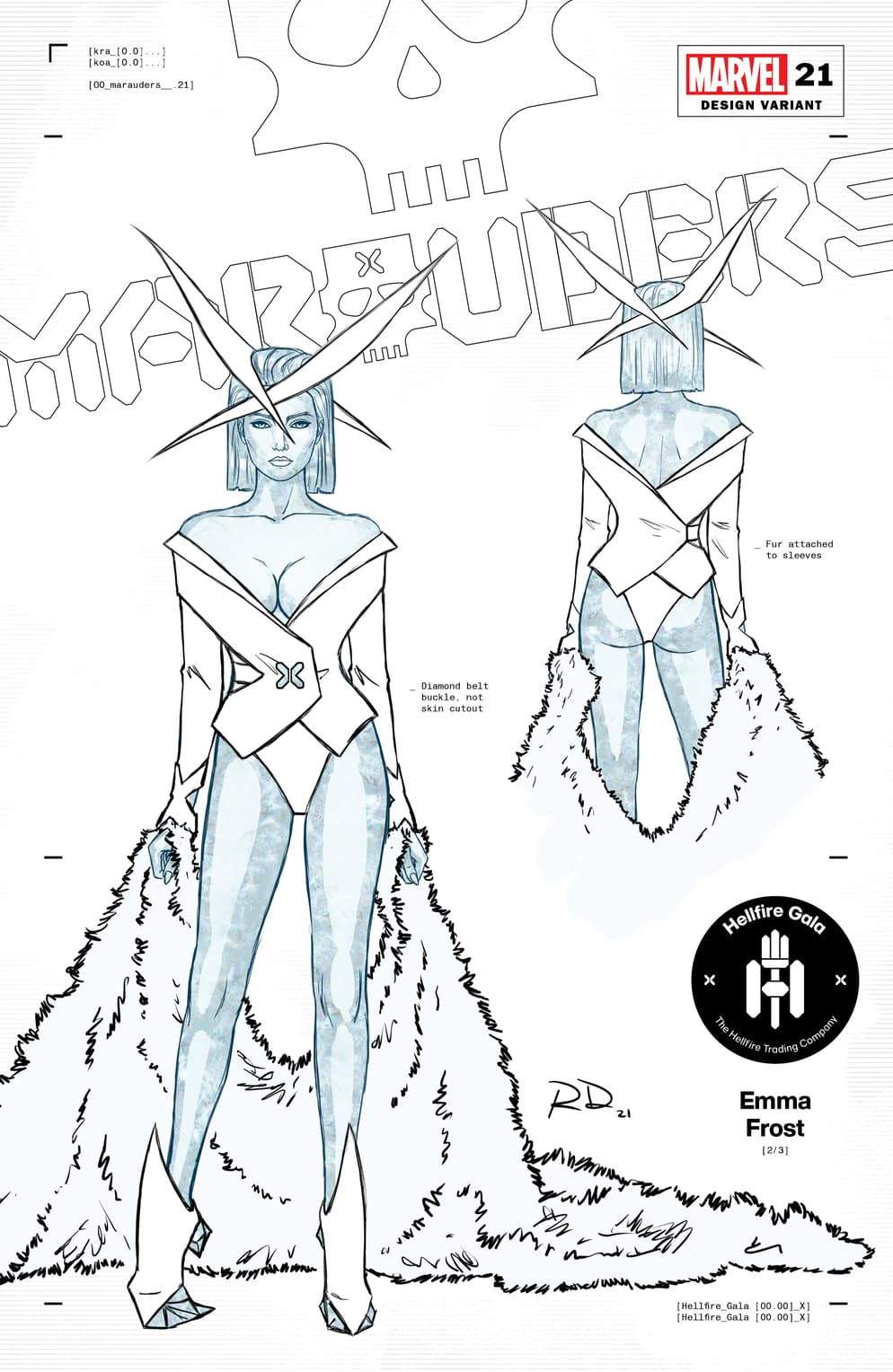 Incorporating real world high-fashion concepts with character history and even mutant abilities, Dauterman has turned out dramatic, unexpected looks that are unlike anything Marvel Comics has ever put to page. Here's what the mastermind artist had to say about his inspirations behind these striking looks:
"My general thought was that the Gala aesthetic should be high-fashion X-Men costumes (mutant clothes), not high-fashion human clothes. So I looked at a lot of fashion reference, but tried to think, 'What would the X-costume version of this be?' The looks reference and take inspiration from couture by Alexander McQueen, Iris van Herpen, Balmain, Moschino, Givenchy, Versace, Gaultier, Gucci, and more. I also drew from the characters' past costumes. When I started the project, I was on a Zoom call with the X-writers and editors—we talked about the general direction for the designs, and they sent me reference that they'd been collecting. That was a super helpful jumping off point that I built on with my own research."
View the gallery below to see all twelve variant covers and commentary by Dauterman on each design!
Stay tuned to Marvel.com for more jaw-dropping Hellfire Gala coverage, and begin reading the comics event now on Marvel Unlimited.
The Hype Box
Can't-miss news and updates from across the Marvel Universe!