Comics
Published April 26, 2021
When Sam Wilson Became Captain America
The complete comics history behind Sam Wilson's turn with the shield. Read the full story on Marvel Unlimited!
Have you tried Marvel Unlimited yet? It's your all-access pass to over 28,000 Marvel comics, all available at your fingertips. Sign up now and get your first year for $60!*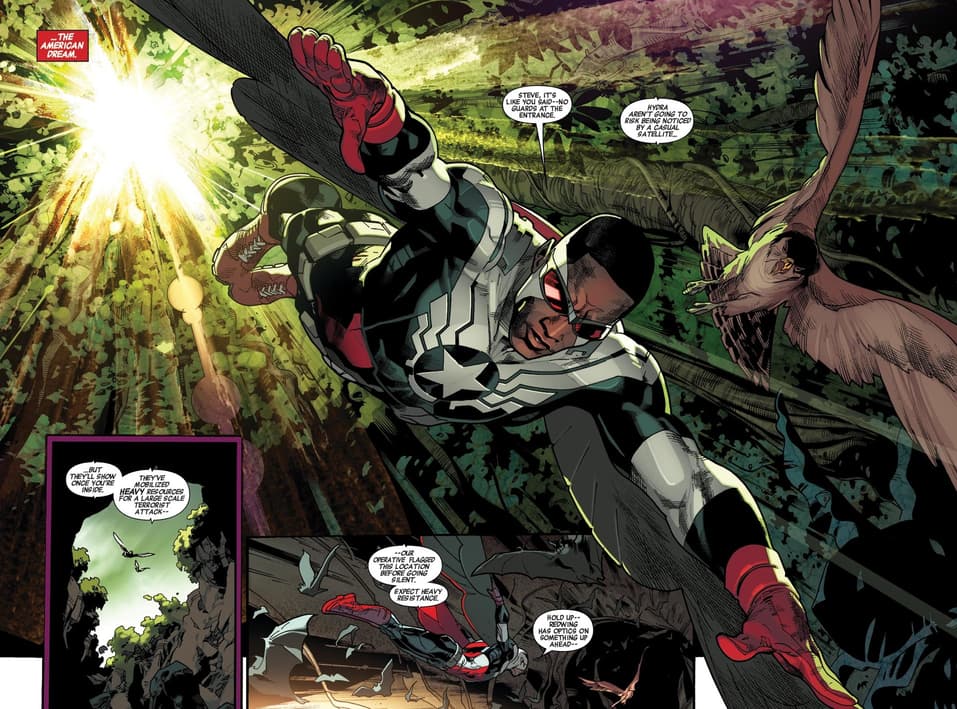 Sam Wilson has had many occupations throughout his lifetime: licensed Super Hero, social worker, urban planner, and, as the longtime friend and partner to Steve Rogers, the Avenger known as Falcon. But arguably, one of his most important roles was becoming Captain America.
But what are Wilson's roots, how did he become the Sentinel of Liberty, and what happened when he embodied the responsibility of such a title? Read his origin stories below, and join Marvel Unlimited today to read for yourself how Sam Wilson: Cap flies in the face of danger!
WHO IS SAM WILSON?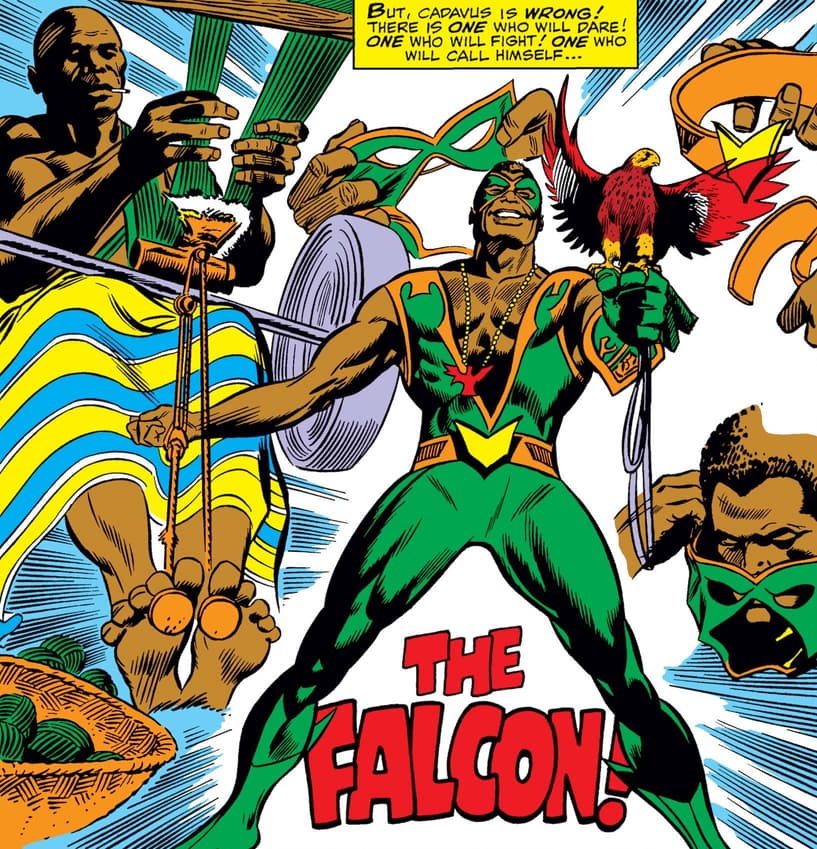 Let's start at the beginning. After losing his parents to crime, Samuel "Sam" T. Wilson became disillusioned, seeking recluse and a new life on the faraway island called Exile. But when he had a run-in with the Nazi Red Skull, the villain used the wish-granting Cosmic Cube to fashion Sam into the ideal partner for his archenemy Captain America, a ruse to later have Wilson betray Rogers. Instead of succumbing to the Red Skull's influence, Sam rescued Cap instead, securing a place by his side as the costumed crimefighting partner Falcon. He eventually became an Avenger, a social worker, and a trusted partner to Captain America. Sam broke also the Red Skull's programming once he discovered the truth behind his manipulations, and chose to be a high-flying hero instead!
DOES SAM HAVE POWERS?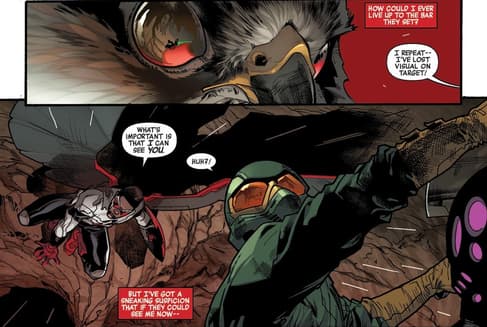 Yes, indeed he does! In addition to inspiring Sam's "Snap" Wilson persona, Red Skull also used the Cosmic Cube to grant Sam avian telepathy, giving the phrase "bird's-eye view" a whole new meaning. As for his peak human strength and fighting prowess, those abilities stem from extensive training in gymnastics and unarmed combat with Steve Rogers. He maintained his fighting skills by sparring with private detective Misty Knight, his ally against the new Hydra.
HOW DID SAM BECOME CAPTAIN AMERICA?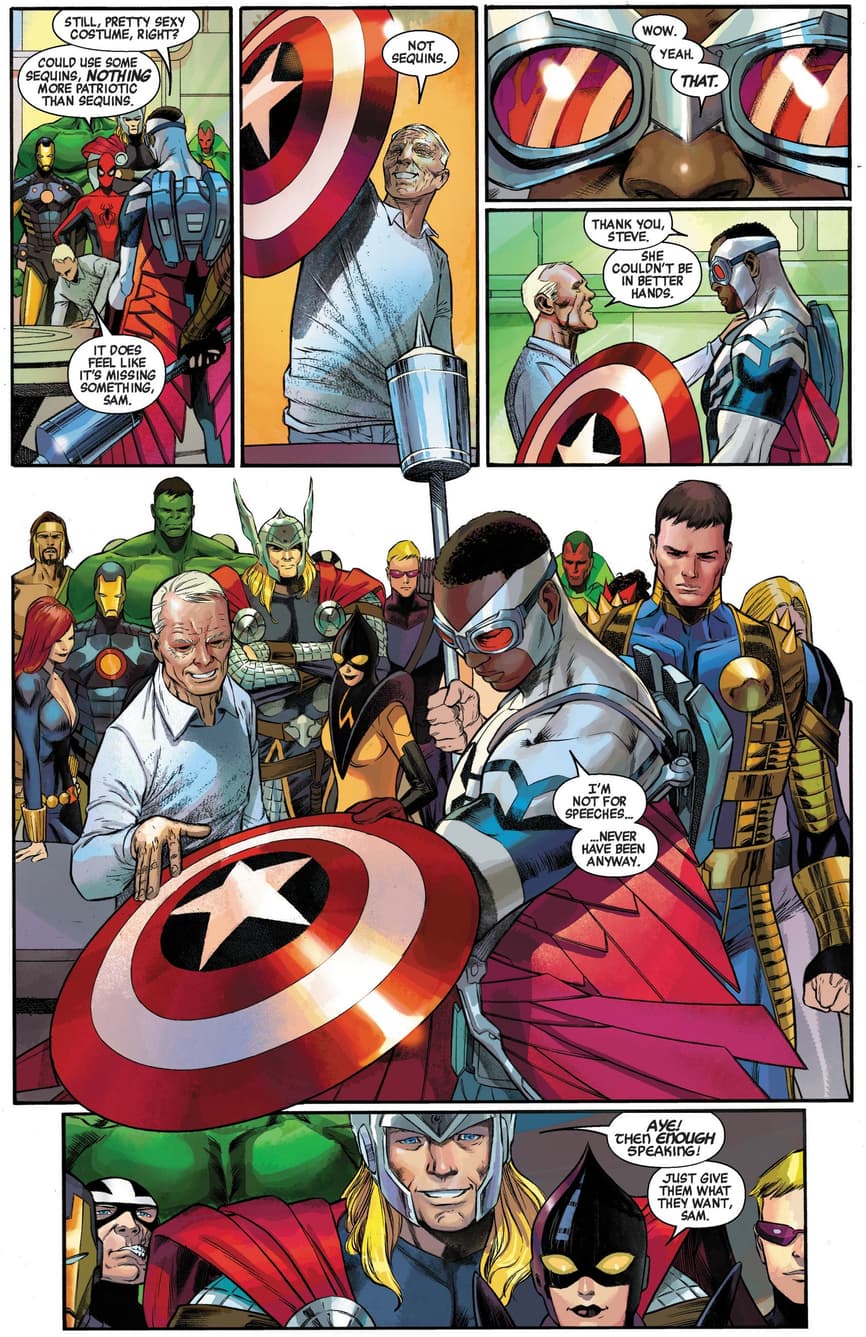 Just perusing Sam's history as a hero has the answer, but if you're looking for the exact moment, we've got you covered! When the villainous Iron Nail drained Steve Rogers of his Super-Soldier Serum in Dimension Z, the former Captain America aged rapidly, and could no longer wield the shield. Then, as Arnim Zola began an invasion of Earth from Dimension Z, the Avengers, including Sam, intervened. Zola had planted a bomb, but Sam saved everyone by flying it into the atmosphere, nearly killing himself in the process. Sam's near-sacrifice was just one of many reasons why Rogers gave him the mantle of Captain America.
WHO ARE THE SENTINEL OF LIBERTY'S ENEMIES?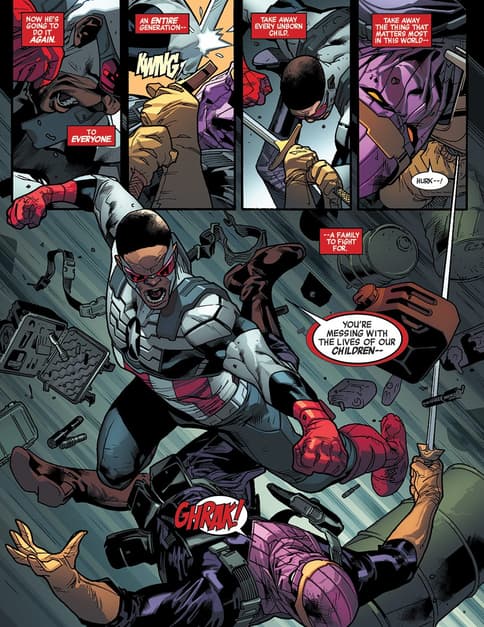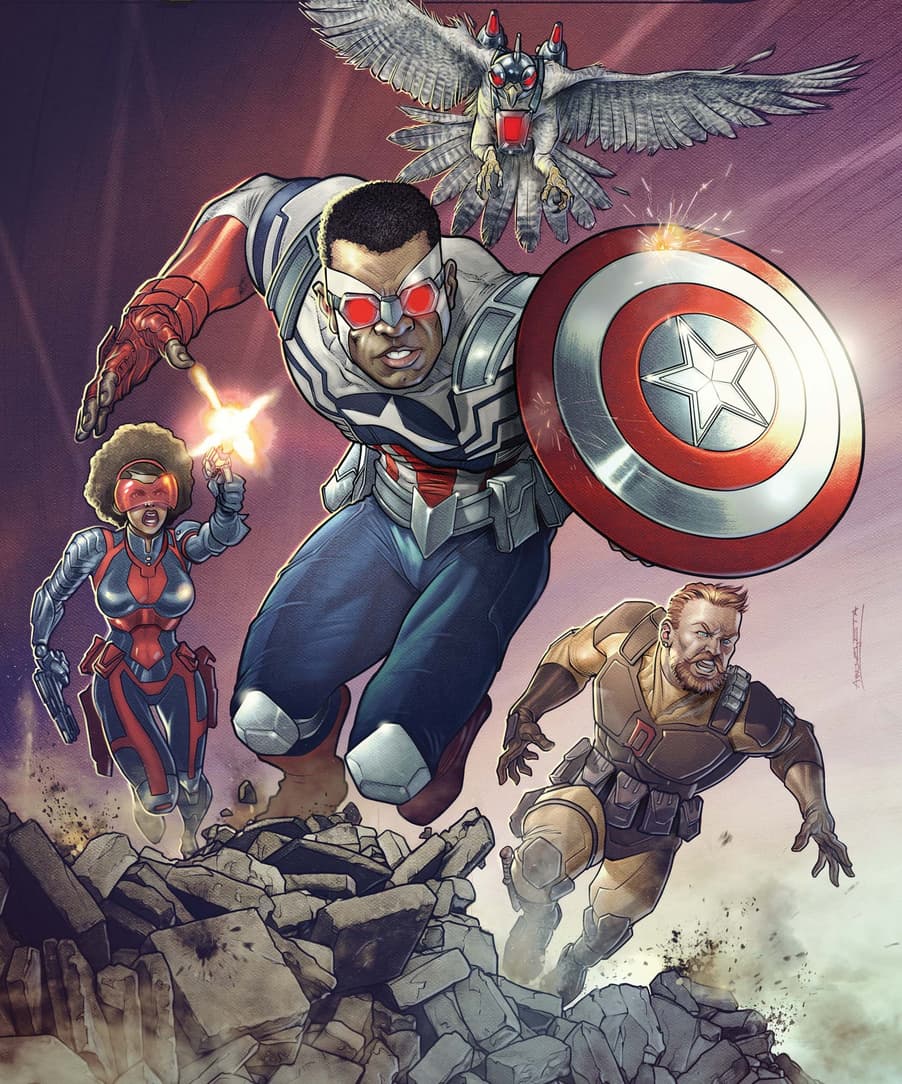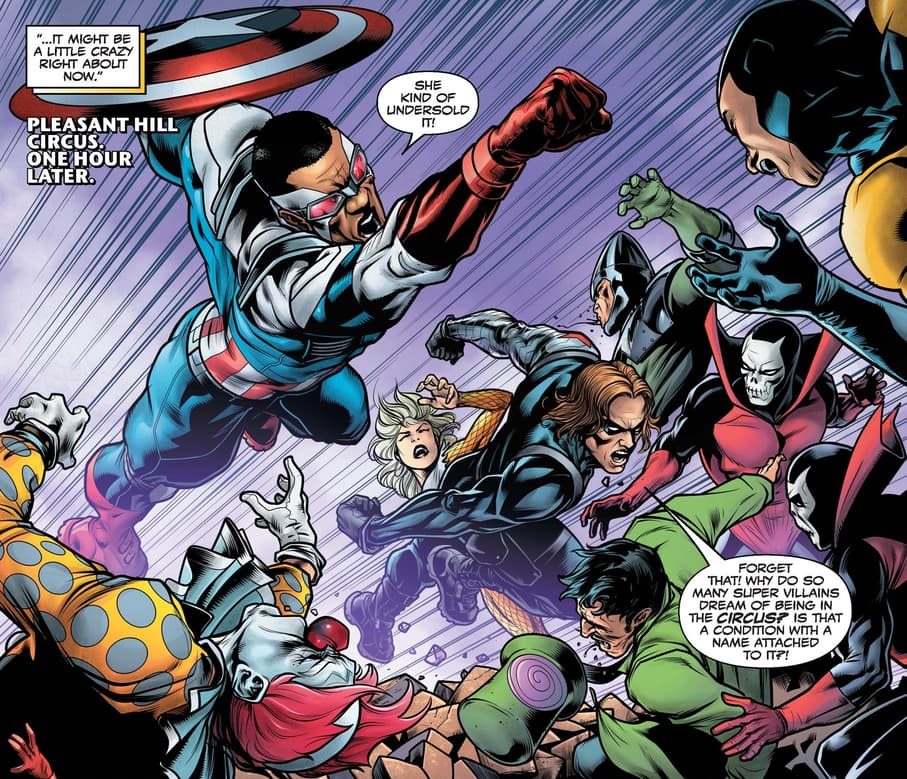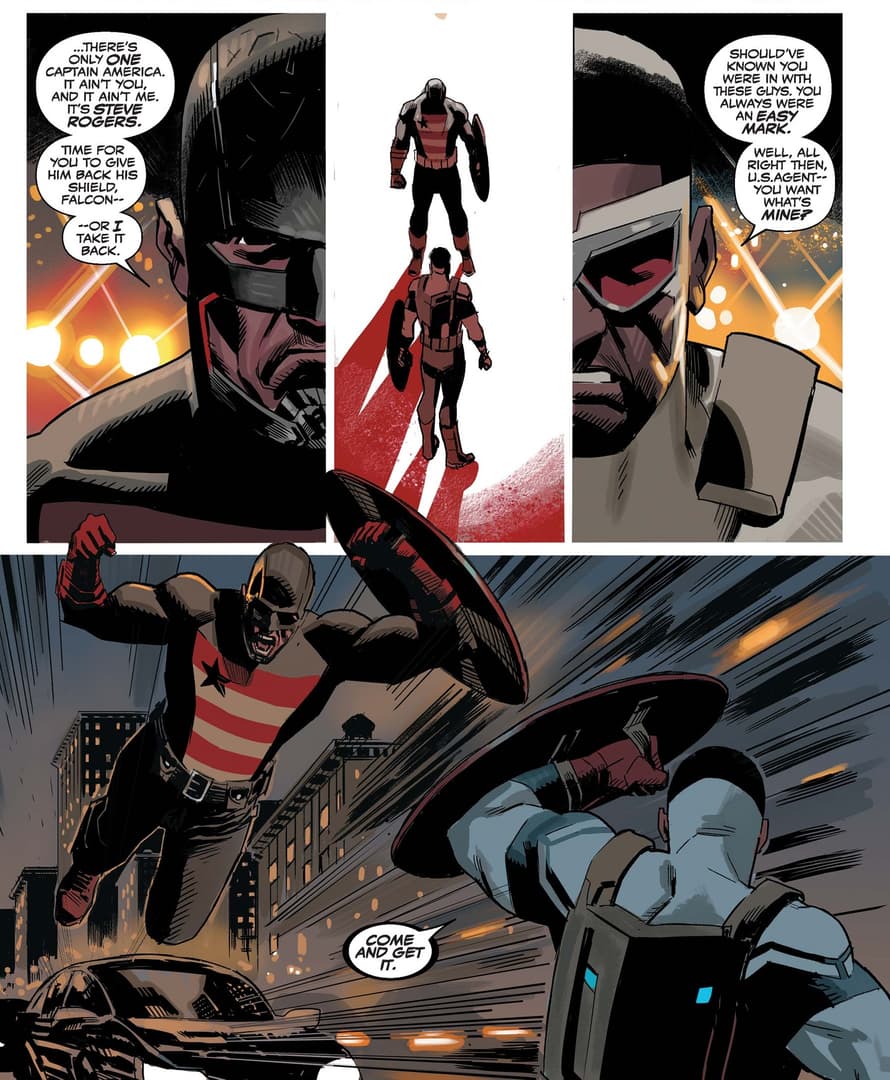 For as long as he could! When Steve Rogers' youth and strength were restored by a sentient Cosmic Cube, he agreed to let Sam continue on as Captain America. Though the public did not support this decision, and even John Walker, AKA U.S.Agent, was sent to take back the shield. Little did Sam know, it was Steve that deployed Walker, and Steve wasn't really Steve at all! During the SECRET EMPIRE event, it was revealed that a dark, Cosmic Cube version of Rogers was a longtime sleeper agent for Hydra, amassing influence and trust amongst Earth's heroes. While Sam eventually walked away from the mantle following its stained reputation, he did take a stand against the villainous version of Rogers because he's a true hero through and through.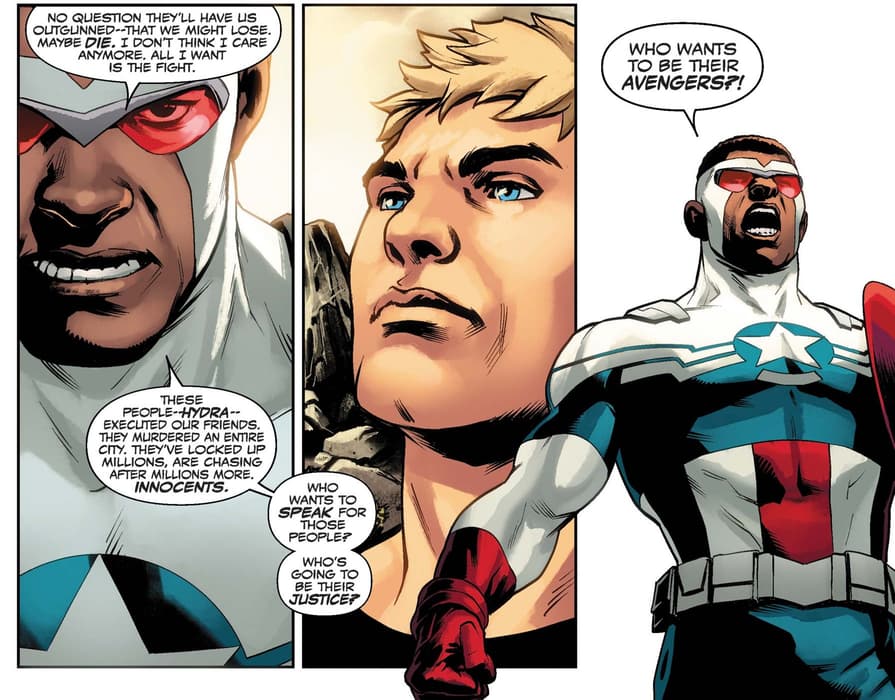 It's clear that no matter who or what he's up against, Sam Wilson: Captain America soars above expectations. Don't forget to check out all of Sam's appearances as Cap on Marvel Unlimited now.
Follow Marvel Unlimited on Twitter and Facebook to stay tuned in to weekly announcements, articles, and more, all at @MarvelUnlimited. Follow us today to join the conversation with thousands of fellow fans, and let us know what you're reading!
*(plus tax where applicable) All prices in US dollars. Offer valid 4/12/2021 12:00 AM ET to 5/15/2021 11:59 PM ET on annual memberships only. First year billed upfront at a one-time payment of $60.00; subsequent years billed annually to the payment card on file at the then-current annual subscription fee (currently $69 per year) unless and until cancelled. Offer is open to new and former (now-cancelled) Marvel Unlimited members. Valid payment card required to redeem offer. Auto-renewal and others terms and conditions apply. See here for additional terms.
The Hype Box
Can't-miss news and updates from across the Marvel Universe!