Comics
Published February 27, 2023
Sana Starros: A Star Wars History
One of the last descendants of the infamous Starros Clan! Learn all about the captain of the Volt Cobra before picking up 'Star Wars: Sana Starros' #1 in comic shops now.
Have you tried Marvel Unlimited yet? It's your all-access pass to over 30,000 Marvel comics at your fingertips!
Scoundrel. Smuggler. Bounty hunter. Captain. Rebel.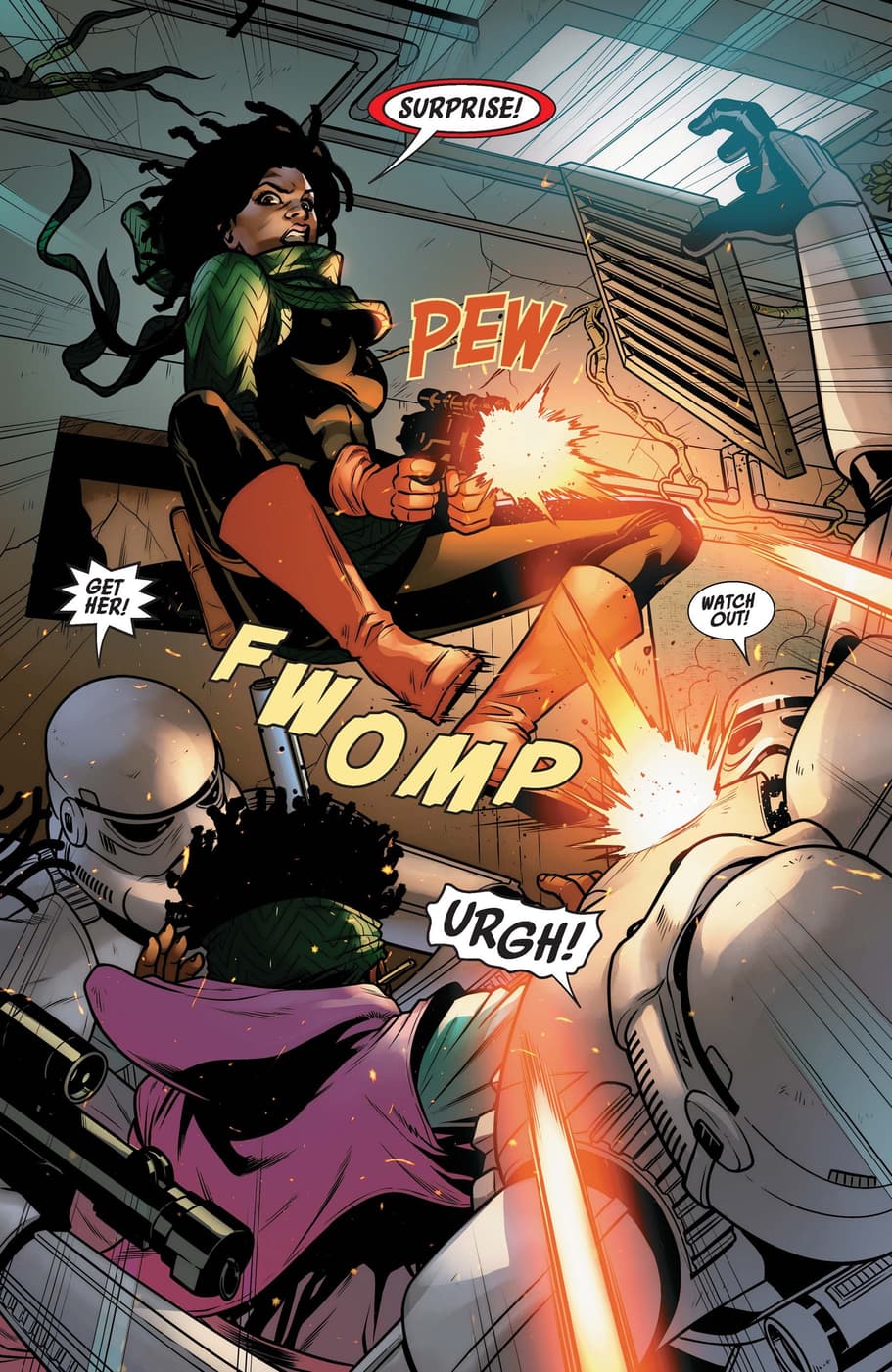 After officially debuting in STAR WARS (2015) #6, Sana Starros sent a shockwave through the galaxy far, far away when she introduced herself as Han Solo's wife! She wasn't, as later learned, but this moment along with many others proved just how resourceful and cunning she could be. Sana became an invaluable ally to Princess Leia and Luke Skywalker, as well as the larger Rebellion. And when not working with the Rebels, she was the reluctant partner to morally gray outlaw archaeologist Doctor Aphra.
Out in comic shops now, the first issue of STAR WARS: SANA STARROS (2023) by Justina Ireland, Pere Pérez, and Jay David Ramos takes the Rebel back to her family's ancestral home for some downtime. But fresh off a string of disappointments (see: Doctor Aphra's latest run), this stint of family time is far from relaxing for a scoundrel and her family of ne'er do wells. Especially when Stormtroopers crash dinner…
Before picking up STAR WARS: SANA STARROS #1 and issue #2 (out in comic shops March 8!), revisit her comics history with these pivotal runs and appearances that you can read now on Marvel Unlimited.
WHERE IS SANA FROM?
Sana is a human female from Nar Shaddaa, AKA the Smuggler's Moon. She grew up in a place called Wormstew Town, although her family has deep roots in Hosnian Prime, a homeworld located in the Corellian Trade Spine. After generations of bad luck, the once illustrious Clan Starros fell out of political favor. Her great-grandmother, Ghirra Starros, was once a Senator for the Galactic Republic and upheld values of peace during the era of the High Republic. But since their fall, the Starros' have stronger ties to the criminal corner. In STAR WARS: SANA STARROS #1, Sana returns to her family's base on Hosnian Prime, reuniting with her cousin, Aryssha, and current clan matriarch Thea Starros…AKA Sana's grandmother!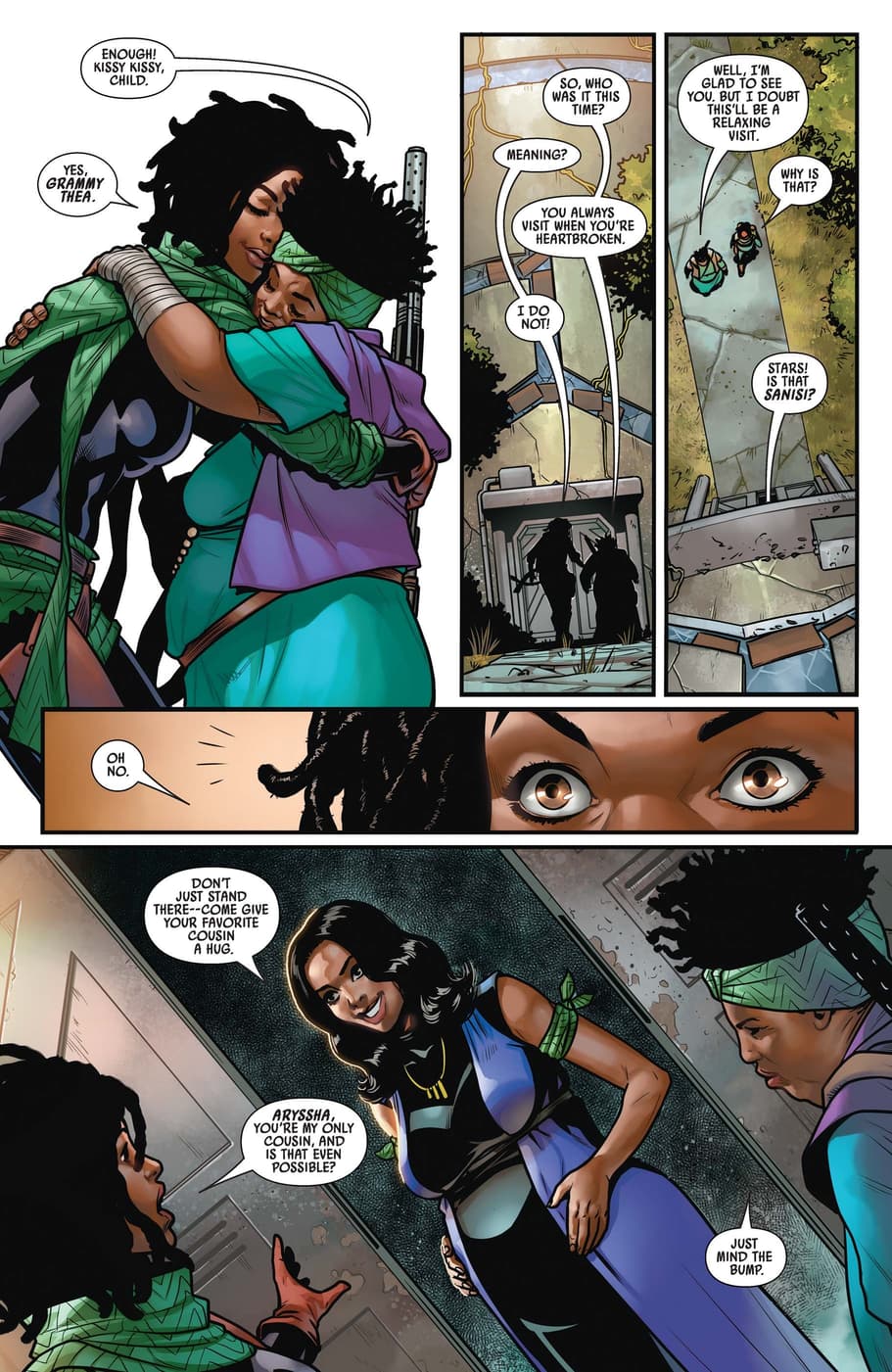 WHO DOES SANA WORK FOR?
She initially didn't work for the Galactic Empire or the Rebel Alliance, but only for herself. However, Sana collaborated with the Rebels several times on a for-hire basis, such as stealing the Star Destroyer Harbinger (as seen in STAR WARS #22!) from the Empire and rescuing Doctor Aphra from Accresker Jail.
WHO ARE HER ALLIES?
To keep it short, anyone who fights for the side of the Rebels. Sana was even on good terms with Lando Calrissian and partnered with him in STAR WARS (2015) #34 for a big pay day. She once had a very contentious relationship with Han Solo to the point of hunting him down. In STAR WARS (2015) #12, Sana admitted to Princess Leia that she and Han pretended to be married as "part of a robbery," and he stole her cut of the profits. But they're on slightly better terms now, which can't be said for the chaotic archaeologist that Sana used to date. In other words, it's complicated with Aphra.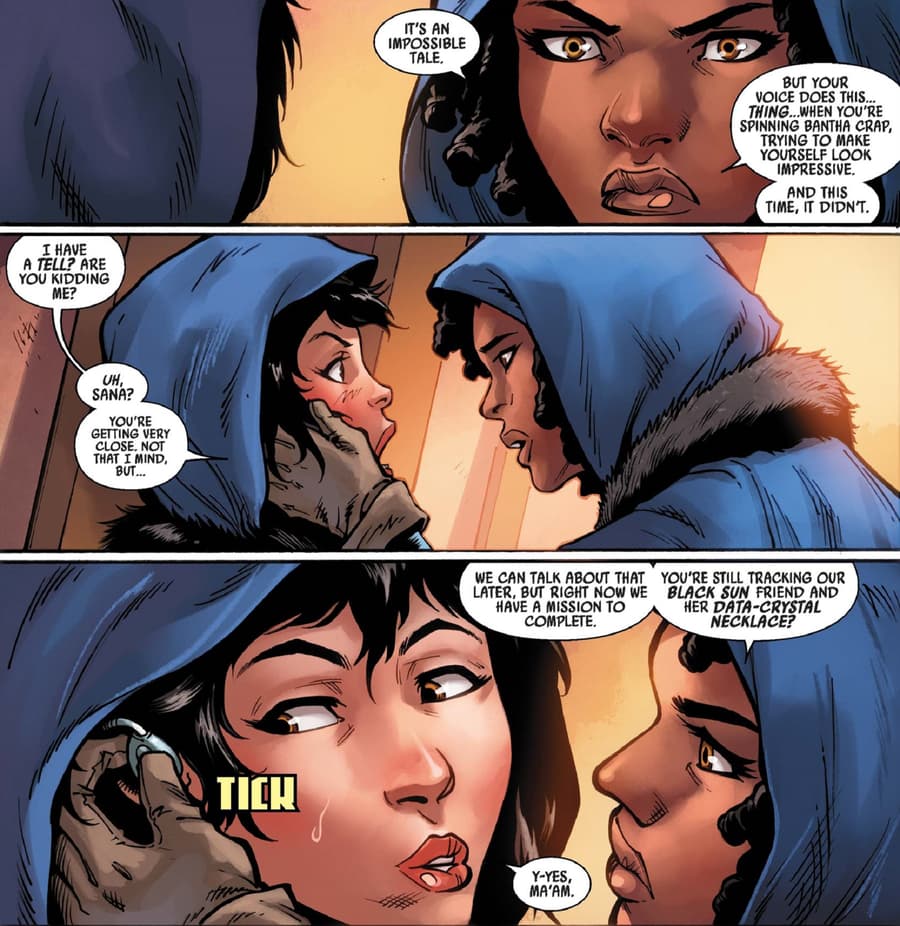 WHO ARE HER ENEMIES?
Darth Vader and any other flavor of Imperialists. Jabba the Hutt. The Queen of Ktath'atn. Angry Krawg pirates. All of them were ruthless, but none of them made her blood boil like Doctor Chelli Lona Aphra. Back when they attended the University of Bar'leth, Sana and Aphra dated, but one day, Aphra packed up and left without saying a word to Sana. Resentment towards Aphra grew over the years to the point where Sana almost killed her in STAR WARS (2015) #19. Sana has since worked with Aphra, recruited by her to retrieve a Nihil Path engine in STAR WARS: DOCTOR APHRA (2020) #7-10. But the only thing more reliable than their team-ups is that ongoing tension.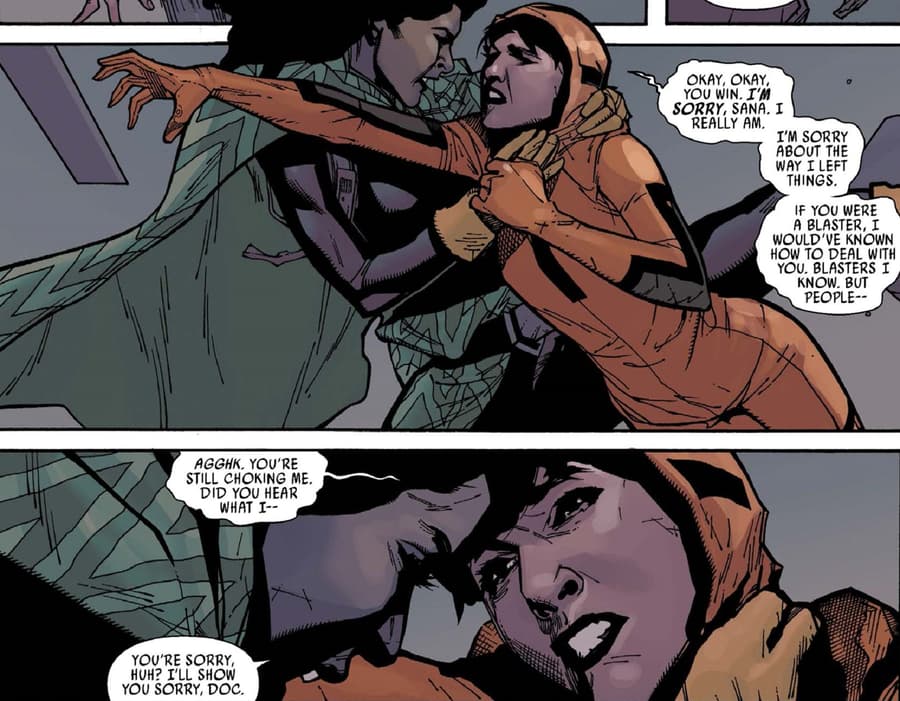 WAIT, WHAT EXACTLY IS THE VOLT COBRA?
As Sana said in STAR WARS (2015) #10, the Volt Cobra was "The ship Han wishes he had." It was equipped with a hyperdrive engine, two 360-degree laser cannons, and an escape pod. It also smuggled goods (and would later smuggle a certain group of people and droids who wanted to avoid the eyes of the Empire as they searched for a rebel fleet). Unfortunately, while Sana was trying to extract Aphra from the Accresker Jail, the ship was shot down by Magna Tolvan in STAR WARS: DOCTOR APHRA (2016) #22, and Sana escaped. But all hope was not lost! Sana came back for her ship in issue #25, and it has since been repaired, continuing its flight throughout the galaxy.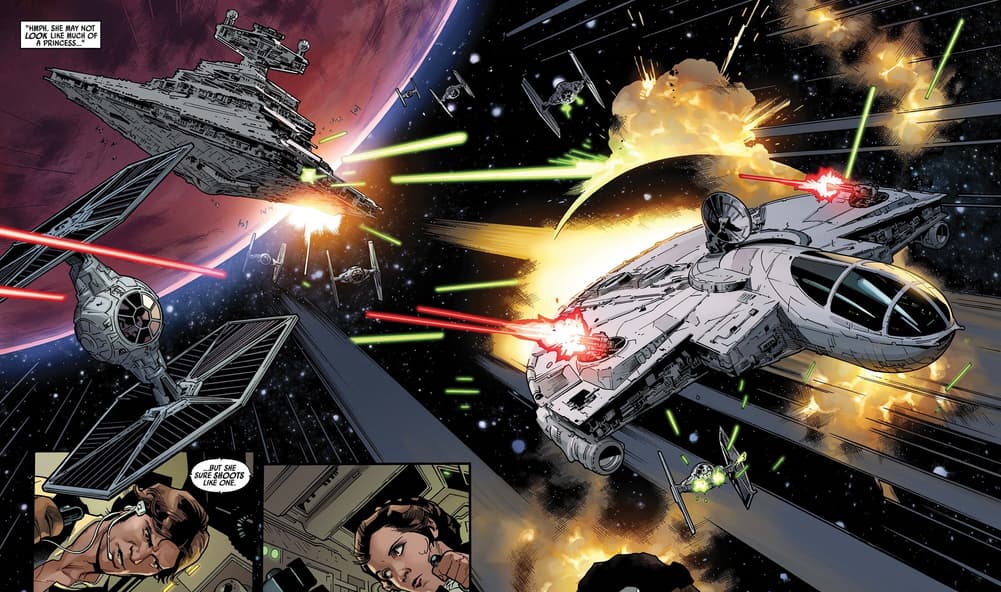 Sana Starros has left quite a mark in the Star Wars Universe in such a short time. You can learn even more about her origin, and her equally dangerous family, in STAR WARS: SANA STARROS (2023) #1, out in print and digital comic shops now. And grab a sneak peek at issue #2, out in comic shops March 8, in the image gallery below!
The Hype Box
Can't-miss news and updates from across the Marvel Universe!