Comics
Published April 17, 2019
See Porkins' Pre-Death Vacation in This 'Star Wars' Comic
Uncover history in today's 'Star Wars: Age of Rebellion Special' #1!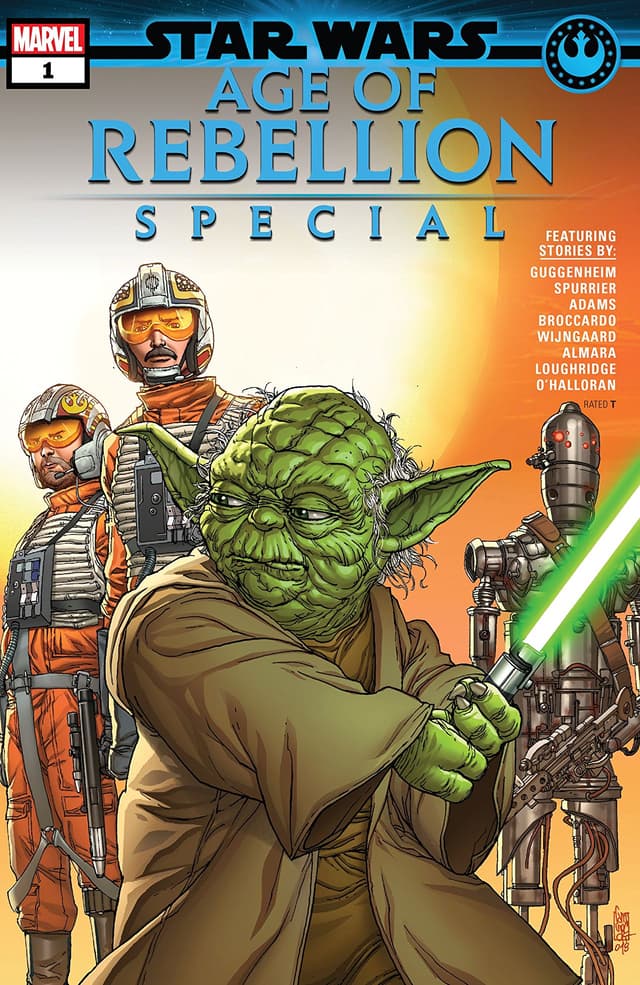 In the oversized one-shot, readers witness Yoda's adventures in the immediate buildup to Luke Skywalker's arrival on Dagobah as well as bounty hunter IG-88 on a mission to...hunt bounty. But the emotional apex of the issue comes with a tale about Jek Porkins and Biggs Darklighter.
They've been fighting the evil Galactic Empire for a long time. And they've earned themselves a break. During the resulting trip, writer and illustrator Jon Adams crafts a hilarious and heart-wrenching story about friends, purpose, and the trials of galactic conflict. The narrative begins with a space battle...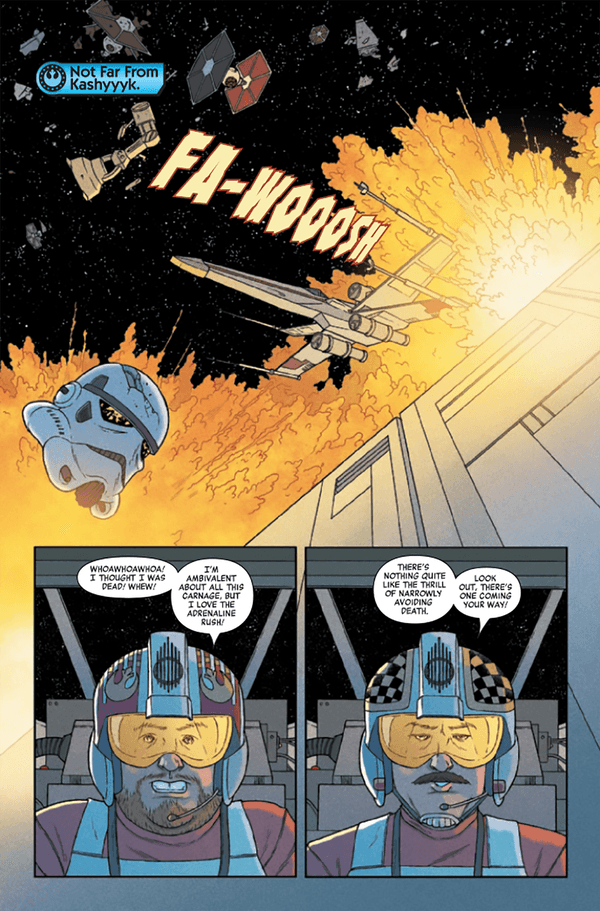 ...then Porkins and Biggs decide to head to Irff, the vacation planet!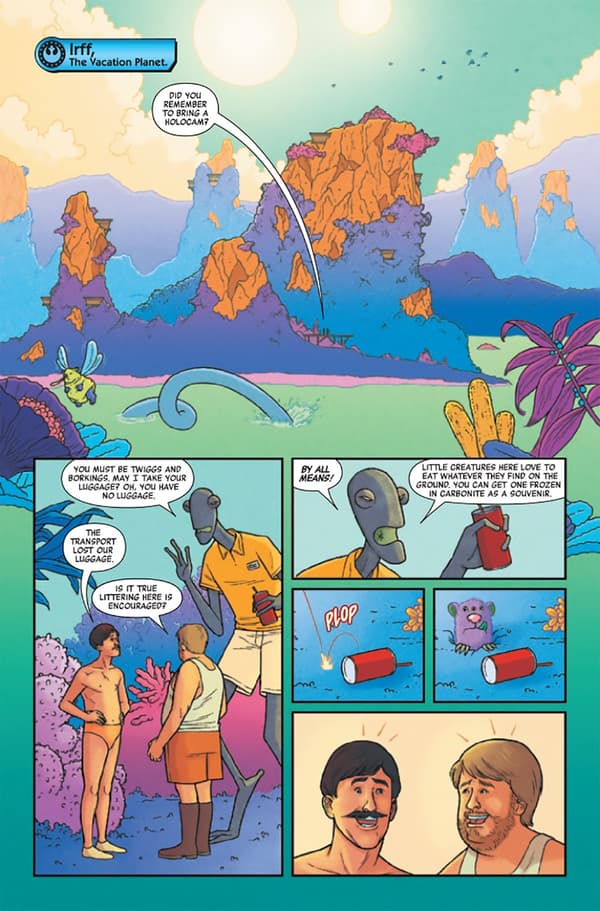 There, Red Six and Red Three eat, drink, get (almost) eaten, and go to the bathroom. But even amidst their warm and vibrant surroundings, can the Rebellion's fan-favorite facial haired high-flyers ever truly escape the reverberations of war? Will the alien at the outdoor cantina accept Porkins' proposal? What does Biggs look like in briefs?
Discover the answer to that last question by takin' a gleeful gander at the image above, ya moof-milker. Then head to your local comic shop to read the full story and more in STAR WARS: AGE OF REBELLION SPECIAL #1!
The Hype Box
Can't-miss news and updates from across the Marvel Universe!