Comics
Published April 16, 2019
Seven Avengers Who Switched Up Their Identities
Sometimes it's easier to be one of Earth's Mightiest Heroes by being a different hero.
Even Super Heroes need to shake things up every now and then. This can translate into switching teams, pursuing new romances, and even taking on a new identity! The Avengers might be the world's premiere super squad, but they're no strangers to members switching costumes and sometimes even power sets!
Here are some of the most prominent changes in alter egos ranging from Clint Barton to Captain America!
Hank Pym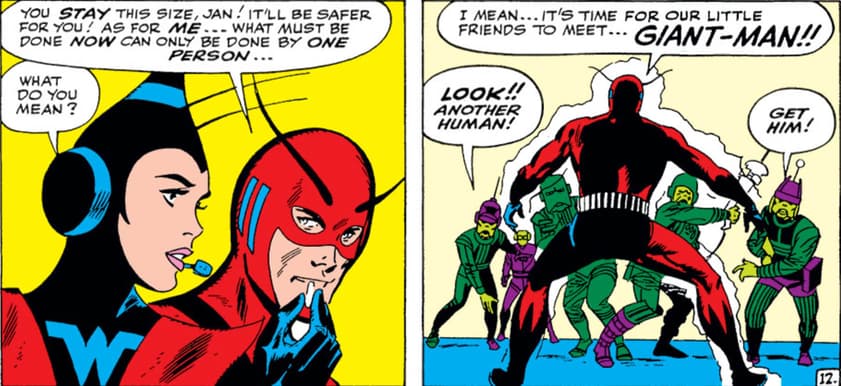 Of all the Avengers, Hank Pym has gone through the most changes when it comes to his costumed aliases! He began his comic career simply as scientist Henry Pym, but then became Ant-Man in TALES TO ASTONISH (1959) #35. That was the identity he used when he co-founded the Avengers, but he switched to Giant-Man soon after. From there, he went by Goliath, Yellow Jacket, his own name and even the Wasp for a time.
Clint Barton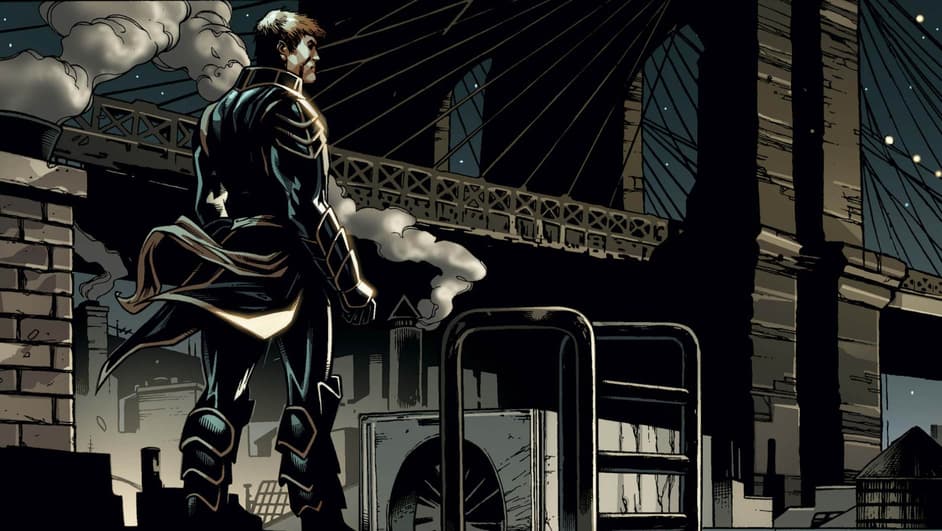 Many of Pym's alter egos have been used by other heroes. Clint Barton initially dropped the archery equipment and picked up some Pym Particles as well as the Goliath identity starting with AVENGERS (1963) #63 to save the Black Widow. He continued with that name and costume through the Kree-Skrull War, but eventually returned to his Hawkeye duds. Much further down the line, after returning from the dead, he took on the Ronin identity which he used during the late '00s.
Steve Rogers
Over the years, Steve Rogers has become disillusioned with Captain America's overt connection to the government of the United States and taken on different identities. His stint as Nomad only lasted from CAPTAIN AMERICA (1968) #180 to #184 and didn't make its way into the team book, but his time as the Captain – in CAPTAIN AMERICA (1968) #337-350 – did translate into appearances by the black-clad hero in AVENGERS. Iron Man even built a special shield for him to replace the classic one. But when Rogers exited as Cap, both Bucky Barnes and Sam Wilson took on the Captain America identity while serving with various versions of the Avengers.
Carol Danvers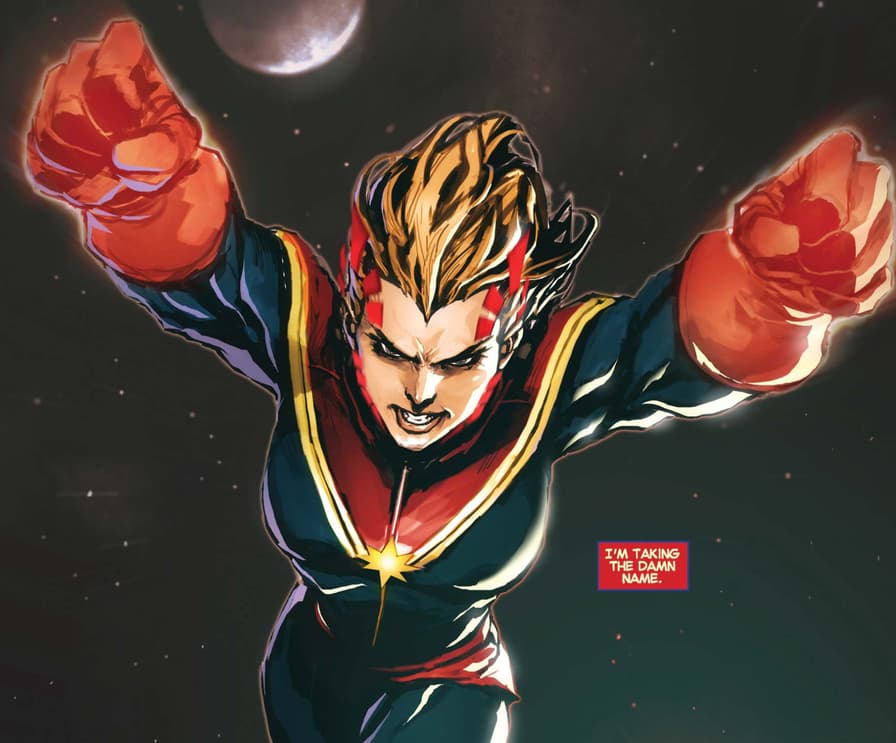 Though she now goes by Captain Marvel, Carol Danvers joined the Avengers under the name Ms. Marvel. After returning from another dimension and having her powers and memories stolen by Rogue in AVENGERS ANNUAL #10, she palled around with the X-Men on adventures that led to her becoming Binary. Much later, when the Avengers came back after "Heroes Return," she rejoined the team and decided to honor her love of planes and tenure with the Air Force by changing her code name to Warbird. That identity did not last too long, and she made a quick return to Ms. Marvel before finally accepting the rank of Captain.
Monica Rambeau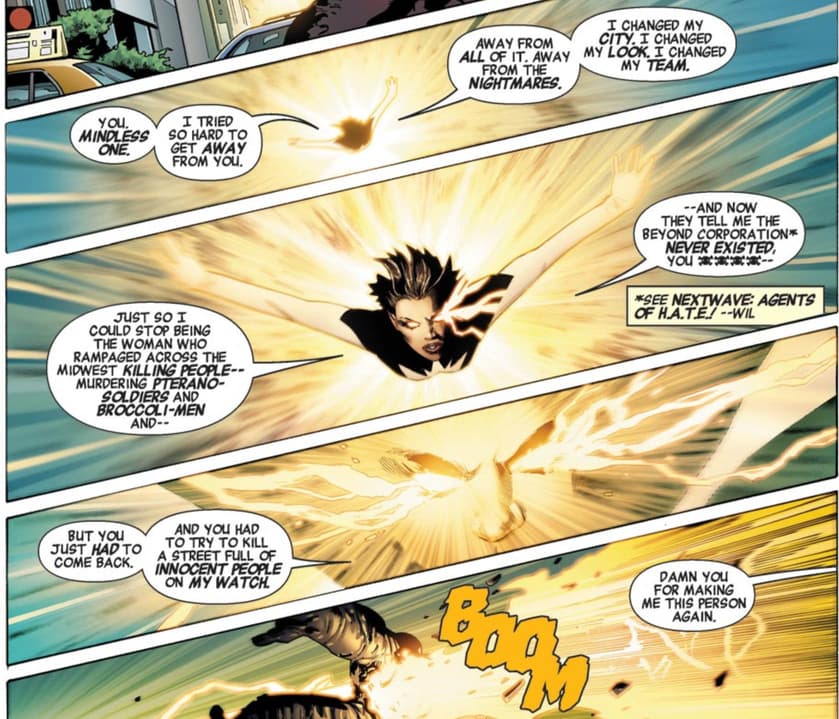 Monica Rambeau took a similar path as Carol Danvers but began where she ended. When she debuted as Captain Marvel, this woman with amazing energy manipulation powers became the leader of the Avengers during one of her stints with the team. In addition to simply going by her own name, she's also been known as Photon, Pulsar, and Spectrum, the identity she's used while serving with the Mighty Avengers and, later, the Ultimates.
Jessica Jones

Unlike her fellow beloved comic characters, Jessica Jones first became known by her actual name instead of her Super Hero moniker. When we met the star of ALIAS and THE PULSE, she was a private investigator with a mysterious past. As those books progressed we learned that she had used her powers to fight crime, going by the names Jewel and Knightress briefly before giving up the hero life. Much later, after marrying Luke Cage, she became a part of the New Avengers and even adopted the name Power Woman from time to time.
Ronin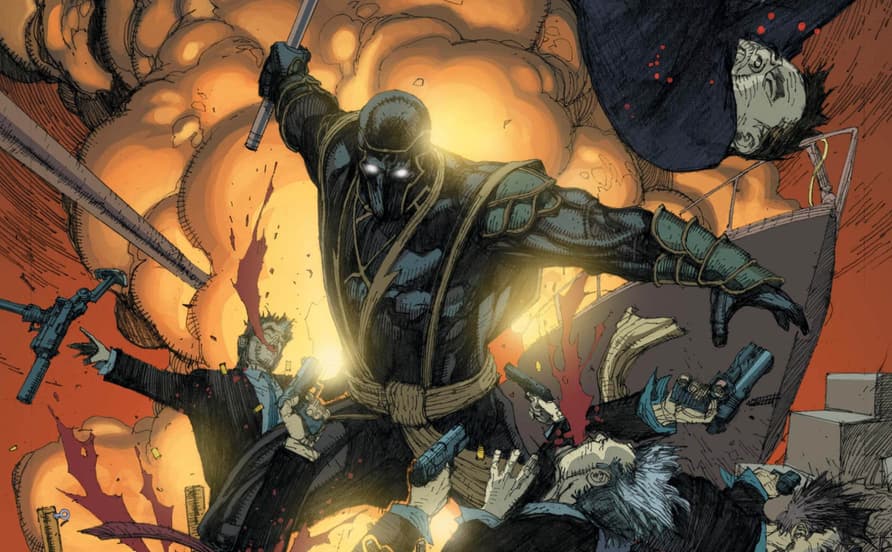 While many characters have switched identities, the Ronin name seems to have made the rounds the most (or second most behind Captain Marvel). The masked warrior debuted in NEW AVENGERS (2004) #11 (though she began showing up on covers with the first issue) and was finally revealed to be Maya "Echo" Lopez. She eventually handed it off to Clint Barton when he returned from the dead. Hawkeye and Black Widow later had a run in with another Ronin during the WIDOWMAKER limited series. That one turned out to be Natasha Romanoff's ex-husband, the Red Guardian. Most recently, however, the Ronin ID returned in the pages of MIGHTY AVENGERS, this time used by Blade when he was trying to keep a low profile while working with the team.
Names may change, as well as costumes and weapons of choice, but when a Super Hero does take on a new identity, they're usually doing one thing that doesn't change about heroes: staying true to themselves.
The Hype Box
Can't-miss news and updates from across the Marvel Universe!