Comics
Published September 21, 2020
She-Hulk: Pivotal Moments in the History of Jennifer Walters
Before the arrival of 'Immortal She-Hulk,' read up on what brought her to this point!
In the wake of EMPYRE and the Cotati invasion, everything has changed for Jennifer Walters AKA She-Hulk. She's starting a new chapter, she has a new lease on life, and oh yeah -- she's immortal now! In light of this game-changing moment for Jen in IMMORTAL SHE-HULK #1 – written by Al Ewing with art by Jon Davis-Hunt and on sale Wednesday, September 23 – we wanted to take this opportunity to look at a few of the most impactful moments and stories in Jen's history.
Going Green
Of course, the most defining moment in Jen's history was her transformation into She-Hulk. This happened with Jen's first appearance in 1980's SAVAGE SHE-HULK #1, where readers were given her origin story. She was shot by operatives of crime boss Nicholas Trask and needed a blood transfusion, but the only one around who could help her happened to be her cousin, Bruce Banner. And, as Jen was quick to learn, accepting a blood transfusion from the Hulk is something one should only do if absolutely necessary. In the end it worked out for Jen, as she became an awesome and impressive Super Hero in her own right.
Civil War: Front Line
Of course, Jen has gone up against some pretty terrifying villains over the years. There's really no doubt about the strength of her powers at this point. But in CIVIL WAR: FRONT LINE, she also showed the importance of having the – wait for it – power of attorney. (Sorry, not sorry.) The events of CIVIL WAR were set off by Speedball and the New Warriors, who tried to take down a group of Super Villains they weren't prepared to face. All the team members except for Speedball were killed, along with 612 civilians, including 60 children. Jen decided to defend Speedball, an action that showed she was not afraid to fight for real justice, even when doing so was unpopular. This is just one instance of Jen using her legal talents for the greater good, and there are many other examples of Jen's ability to totally own a courtroom.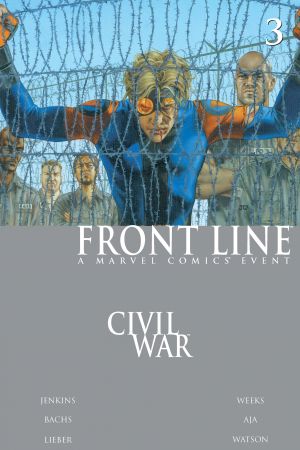 Civil War: Front Line (2006) #3
published

added to marvel unlimited

rating

writer

letterer

penciller (cover)

inker

colorist

penciller
What is Marvel Unlimited?
She-Hulk Deconstructed
In the lead-up to CIVIL WAR II, Thanos, everyone's favorite Mad Titan, put Jen into a coma. Jen later woke up to learn about everything that had gone down during CIVIL WAR II, including the fact that Bruce had been shot and killed by Hawkeye. So in "Deconstructed," a story arc told in 2016's HULK series that followed up the events of CIVIL WAR II, she was dealing with her own trauma, grief over the loss of her cousin, and distress about the split in the Super Hero community all at once. In IMMORTAL SHE-HULK #1, Jen will be starting a new chapter in her life from a place of power and confidence. In "Deconstructed," she also found herself entering a new phase, but she was in a much darker place emotionally and psychologically. What was significant about the story, though, was that Jen ultimately managed to find a positive way forward.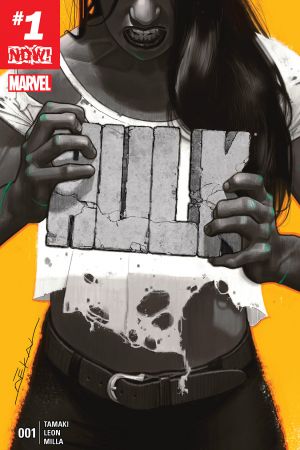 Time Variance Authority
In 2005's SHE-HULK, Jen got involved in a bit of a debacle with the Marvel Universe's time cops. She found out that Hawkeye's death was imminent and tried to warn him. The Time Variance Authority didn't like her meddling with the timeline and put her on trial to determine whether she should be removed from the timeline altogether. At first, they decided that she should, in fact, be removed. But after defeating the villain Clockwise and demonstrating the positive effect she'd had in the world, the TVA reversed their ruling. It was a critical moment for Jen because it was an opportunity to reflect on her life as a whole and the impact she had had on those around her.
Finding Her Own Writer
One thing many of us love about Jen is her ability to break the fourth wall. And one of the most notable examples of this happened in 1993's SENSATIONAL SHE-HULK #50. In the so-called "real world," writer John Byrne had been penning the series, and his run ended with issue #49. In issue #50, Jen found out that Byrne had died (luckily he was still very much alive outside the Marvel Universe). So, Jen arrived at the Marvel offices to work with her editor and find a new writer. It was a big moment in Jen's history because it helped to solidify her cleverness, and really took her fourth-wall-breaking to the next level.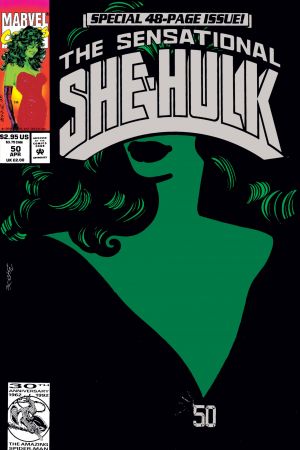 Clearly, Jen has experienced her fair share of pivotal moments over the years. What's next for her as she steps into her next adventure? Find out in IMMORTAL SHE-HULK #1 by Al Ewing and Jon Davis-Hunt, hitting shelves on Wednesday, September 23!
Be sure to ask your local comic book shop about their current business policies to observe social distancing or other services they may offer, including holding or creating pull lists, curbside pick-ups, special deliveries and other options to accommodate. Find and support your local comic book shop at http://comicshoplocator.com or by visiting http://marvel.com/lovecomicshops.
For digital comics, all purchases in the Marvel Comics app can be read on iPhone®, iPad® and select Android™ devices! Our smart-paneling feature provides an intuitive reader experience, ideal for all types of mobile device and tablet users!
The Hype Box
Can't-miss news and updates from across the Marvel Universe!