Comics
Published July 20, 2018
Spider-Geddon Details Revealed at San Diego Comic-Con
The massive Spider-Man event begins this October!
Rumbling out of the halls of San Diego Comic-Con 2018, storm clouds have started obscuring the horizon. SPIDER-GEDDON is coming.
This October, the comic book event will forever alter Spider-heroism across the multiverse. And it all begins with three SPIDER-GEDDON tie-ins that were revealed today at SDCC's Marvel Comics: Spider-Man Panel!
On October 31, SPIDER-FORCE #1, by writer Christopher Priest and artist Paulo Siquiera, begins a three-part story that sees Kaine step forward for what he's certain will be a suicide mission.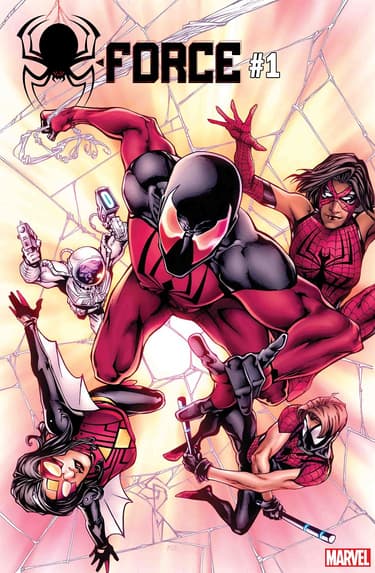 Joined by Jessica Drew, AKA Spider-Woman, Ashley Barton (from the "Old Man Logan" universe), as well as two new characters, Astro-Spider and Spider-Kid, Kaine's newly minted Spider-Force start a dangerous journey.
Has Kaine told everyone the truth behind the mission? The team is assembled, but their first operation may be their last…
Then, this October, VAULT OF SPIDERS unleashes a slew of creative talent into the SPIDER-GEDDON madness! Cullen Bunn, Jed MacKay, Javier Pulido, Sheldon Vella, and more swing into this two-part tale!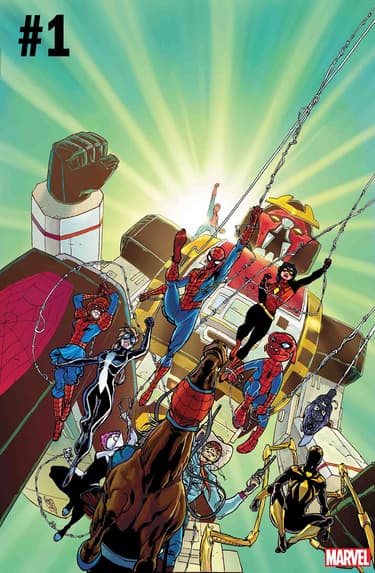 When the Multiverse is threatened, only a Spider-Army can rescue it. And VAULT OF SPIDERS will introduce a litany of new Spider-heroes to join the fight. Meet Web-Slinger, the Spider-Man from the Wild West, in an unforgettable story by Bunn and Pulido. Witness Supaidaman, the Emissary from Hell—a character inspired by the live-action Spider-Man TV show that aired in Japan in the 1970s—in a story written by MacKay and Vella. And prepare for so much more as the vault continues to creak open!
Finally, the SPIDER-GIRLS enter the swelling storm, brought to you by writer Jody Houser and artist Andres Genolet!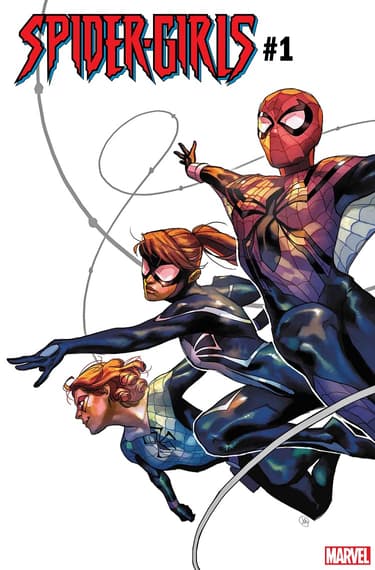 In this three-part limited series, May "Mayday" Parker, the original Spider-Girl, joins Anya Corazon, the Prime Universe Spider-Girl, and Annie May Parker, AKA Spiderling, to become the Spider-Girls! May will do anything to protect her brother from the Inheritors, and Anya's knowledge of the mystical Spider-Totems could save the day, but how does Annie fit into all this? And what chance do three kids have against ageless universal forces!?
Find out on October 24 in SPIDER-GIRLS!
And in addition to the insanity that is SPIDER-GEDDON, the creative teams for two other new Spider titles were announced at the panel!
Also on shelves this October, the continuing tales of SPIDER-GWEN: GHOST SPIDER will be written by Seanan McGuire with art by Rosi Kampe!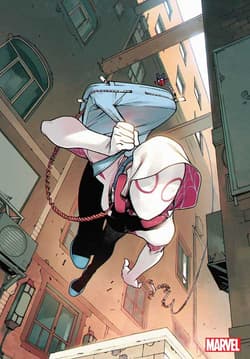 And October also sees the mysterious SUPERIOR OCTOPUS come to life, written by Christos Gage with art by Mike Hawthrone!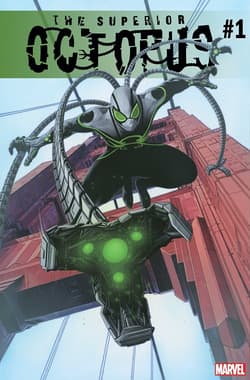 That enough Spider-news for ya!? Stay tuned to Marvel.com/SDCC2018 for more updates from Marvel Comics at San Diego Comic-Con soon!
The Hype Box
Can't-miss news and updates from across the Marvel Universe!