Comics
Published February 12, 2020
Look Inside 'Marvel's Spider-Man: The Black Cat Strikes' #2
ME-OW!
Hey Marvel Insiders – did you know reading this article could earn you 250 points? All you need to do is sign in or join now before you keep reading!
Black Cat hearts Spider-Man.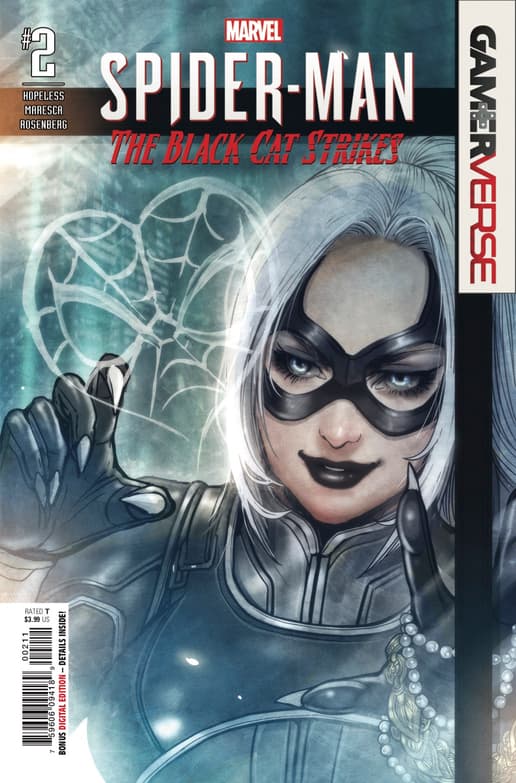 MARVEL'S SPIDER-MAN: THE BLACK CAT STRIKES, a five-issue limited series, inspired by the events of Marvel's Spider-Man: The City That Never Sleeps, written by Dennis "Hopeless" Hallum with art by Luca Maresca, is back with the second issue and it's hits comic stores today, February 12.
Following the events of MARVEL'S SPIDER-MAN: VELOCITY and CITY AT WAR, Spider-Man now finds himself in the middle of a gang war in New York City. While stopping a burglary being committed by the Maggia Crime Syndicate, he crossed paths with his old flame, the Black Cat, as she continues her mysterious crime spree. In the past, they shared a tumultuous relationship in the wake of his breakup with Daily Bugle reporter Mary Jane Watson.
Back in the present, Spider-Man gave chase to Black Cat and discovered that she was stealing hard drives from a series of secret locations. She then revealed that she was being forced to steal them to save the life of her son—a son Spidey didn't know existed! Will Black Cat's reappearance catch Spidey in a tangled web between Mary Jane and his former flame?
MARVEL'S SPIDER-MAN: THE BLACK CAT STRIKES #2 is an all-new look into Peter and Felicia's fiery passion and the deadly consequences of a Super Hero romance. Preview the second issue below, and then pick it up in print or digitally today!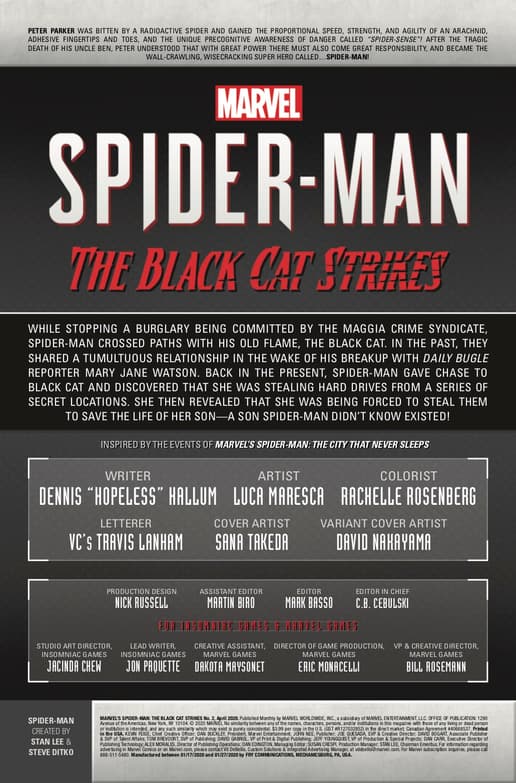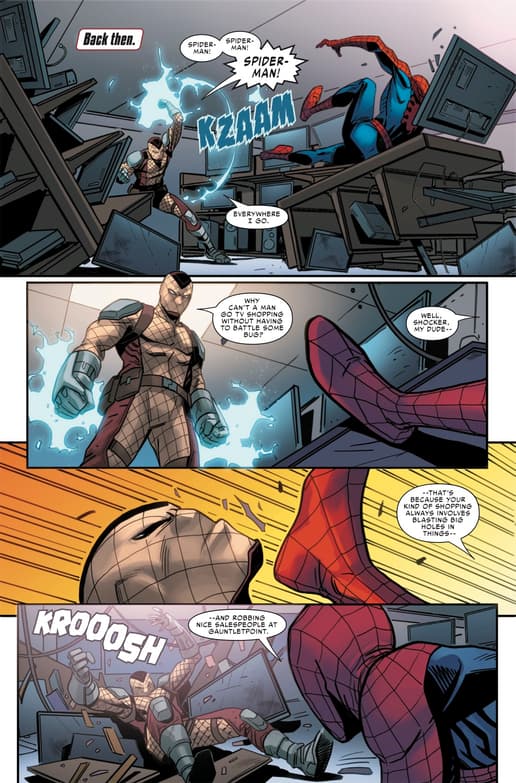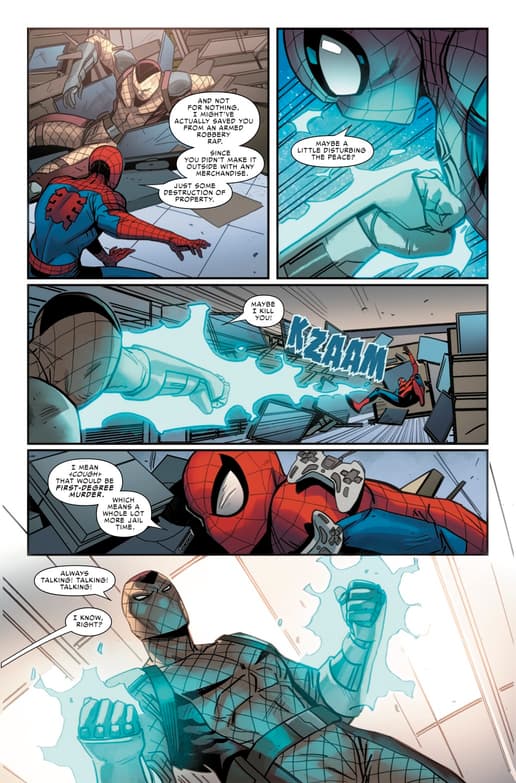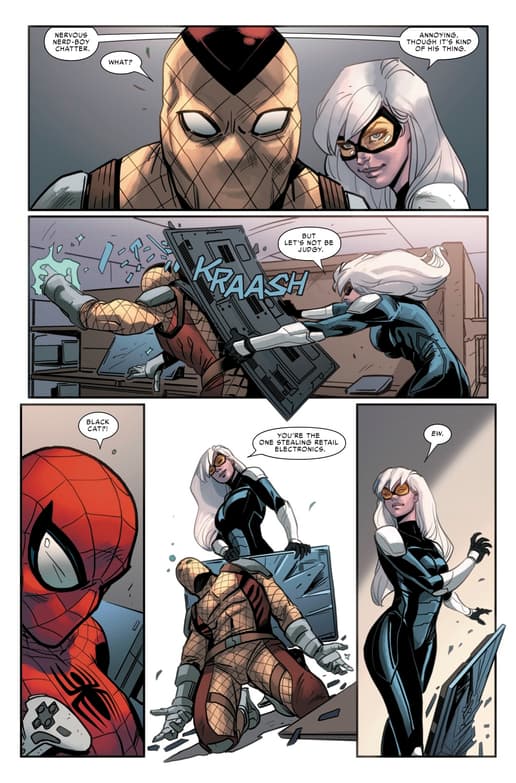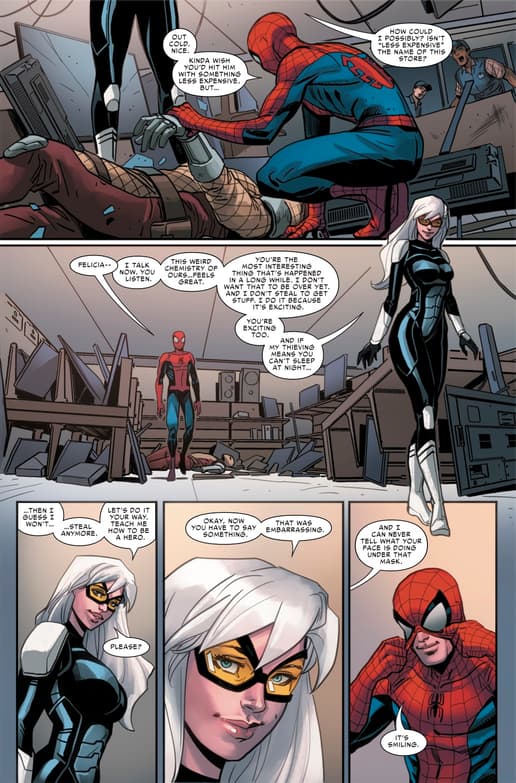 The Hype Box
Can't-miss news and updates from across the Marvel Universe!