Comics
Published March 11, 2020
Spoiler Alert: The New Mutants Bring Big Problems Home in 'X-Men' #8
Read through a full breakdown of today's X-mag!
Warning! Forbush forgive us, but this absorbing article contains spoilers for today's X-MEN #8—So read on at your own risk, O frantic ones!
In the Dawn of X, the New Mutants celebrated their new lease on life by hitching a ride with the Starjamers on a cosmic road trip. Unfortunately, the good times from NEW MUTANTS (2019) are about to catch up with them in this week's X-MEN (2019) #8 by writer Jonathan Hickman and artist Mahmud Asrar.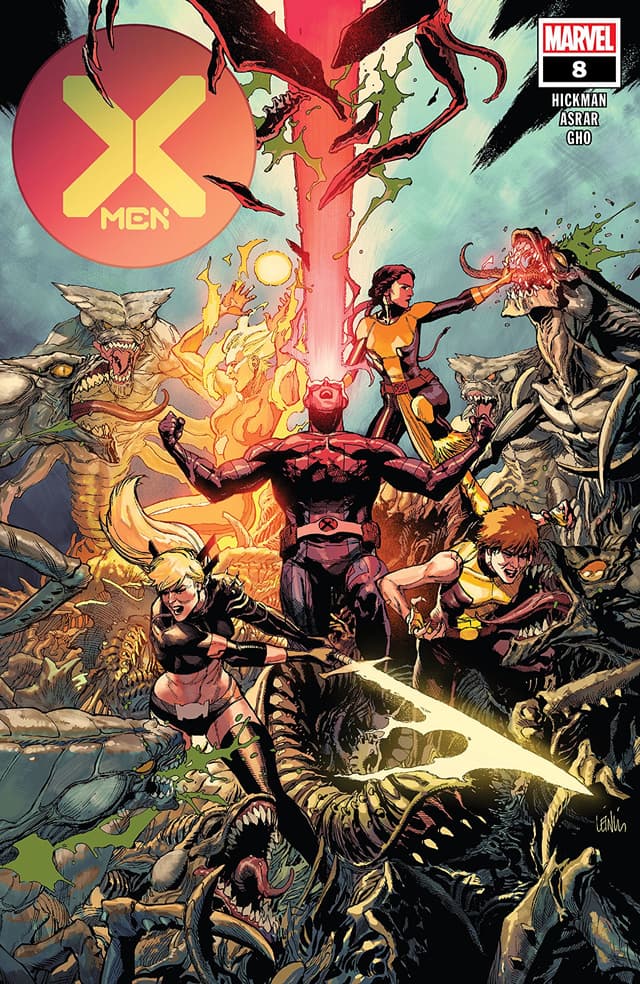 Longtime readers may recall that Asrar also has a history with Marvel's mutant heroes after his memorable runs on X-MEN: RED (2018) and ALL-NEW X-MEN (2012). Now he's back just in time for the Brood's biggest invasion to date.
The New Mutants are no strangers to the Brood. Back in UNCANNY X-MEN (1963) #167, the New Mutants met the X-Men for the first time when it was revealed that Charles Xavier had been plagued by a Brood Queen. Now, swarms of Brood are descending upon the Earth because Rahne Sinclair brought home a Brood King Egg without realizing what it was. In fact, a Brood King Egg has never come up before, as it's apparently a rarity in Brood society. Possibly even a mutation.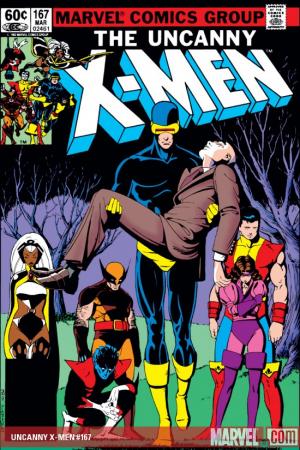 Fortunately, the X-Men have a Brood on the team. Fresh from his stint in BLACK PANTHER AND THE AGENTS OF WAKANDA (2019), Broo immediately recognizes the King Egg for what it is. He warns the New Mutants that the King Egg disrupts the Brood's breeding cycle, but it's far too late. The Brood armadas have already arrived on Krakoa, and they won't stop until they get the King Egg. To draw the Brood away from Earth, Cyclops, Havok, Jean Grey, Broo, and Vulcan take a shuttle out into space.
It's worth noting that Broo first joined the team in WOLVERINE AND THE X-MEN (2011), since this issue also brings back a young hero from that series. Kid Gladiator makes his return alongside Gladiator, for some quality father-son hunting time in space. A few months ago in NEW MUTANTS (2019), Gladiator signaled his desire to turn over the Shi'ar throne to Xandra, the daughter of Charles and Lilandra. But that doesn't mean that Gladiator isn't empowered to make snap decisions, once he learns a Kree Accuser has been spotted in Shi'ar space.
The Accuser in question has captured the Starjammers, who recently betrayed the New Mutants and left them behind. As of NEW MUTANTS #7, Sunspot is spending some time in Shi'ar space, but his trademark arrogance comes back into play when the Accuser contacts him. Sunspot bargains for the lives of the Starjammers, but he also makes it clear that he doesn't really care what happens to them. It turns out that the Starjammers were hired by the Accuser to bring him the King Egg, which means that Cyclops and his team are about to have another problem waiting for them out in space...
Finally, we have to have a talk about Vulcan. The Krakoan Resurrection Protocols have returned him to life, but Vulcan doesn't seem to recall the events of X-MEN: DEADLY GENESIS (2005) or his subsequent transformation into the tyrannical Emperor Vulcan. Even Vulcan's formerly dead teammates, Petra and Sway, are having trouble adjusting to their return.
Previously, it was assumed that Vulcan was resurrected this way intentionally, so that he could finally be the third Summers brother without the baggage of his heel turn. However, the ancillary matter touches upon Vulcan's death in WAR OF KINGS (2009) #6. Vulcan and Black Bolt disappeared into the Fault, but only Black Bolt made his escape. The troubling thing here is that ShI'ar intelligence suggests that Vulcan didn't die at all. That may be why Vulcan's Krakoan counterpart seems so incomplete.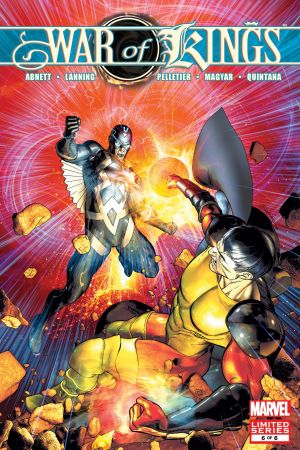 War of Kings (2009) #6
published

added to marvel unlimited

rating

editor

other

penciller

writer

inker

colorist

letterer
What is Marvel Unlimited?
If Emperor Vulcan survived, then the Dawn of X is about to get even more dangerous—and not just for the Children of the Atom, but for the entire galaxy.
Quit your quiet contemplations, compadre, and head on down to your local comic shop to read X-MEN #8 for yourself today!
The Hype Box
Can't-miss news and updates from across the Marvel Universe!