Comics
Published February 28, 2017
Star Wars Spotlight: X-Wing Rogue Squadron – The Rebel Opposition
The best pilots in the galaxy take off for the first of many adventures!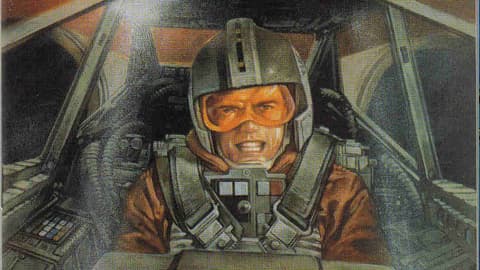 Each week Star Wars Spotlight combs through the digital archives of Marvel Unlimited to showcase one classic story from that distant galaxy filled with Jedi, Sith, princesses, scoundrels and droids.
After assisting Luke Skywalker in blowing up the second Death Star, Rogue Squadron made quite a name for itself and became the go-to bunch when those in charge needed a crack team. So, it came as no real surprise when the Wedge Antilles-led group scored a comic book series way back in 1995.
STAR WARS: X-WING ROGUE SQUADRON originally consisted of a series of limited series numbering nine in total. The first of the stories launched from writers Michael A. Stackpole and Mike Baron and artists Allen Nunis and Andy Mushynsky. That tale, called THE REBEL OPPOSITION, saw the Squadron heading to Cilpar on a seemingly simple mission to protect a supply run when Imperial forces appeared. Tycho and Janson went down in the battle and eventually met up with a Princess Leia impersonator known as Dame Winter while the others encountered Elscol Loro and her group of freedom fighters who had a mole in their organization.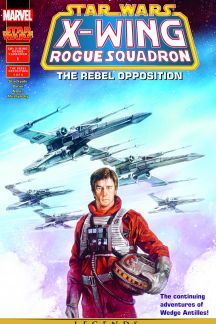 Through a series of events that include going undercover among Imperial forces, AT-AT attacks, and the use of native temples and beasts, our intrepid heroes ferret out Elscol's traitor, defeat the Imperial forces, deal with Space Trooper suits and win a battle for the Republic on a planet that had lost trust for it. Before flying off to their next mission, Wedge gave Dame Winter an offer she couldn't refuse: a spot on Rogue Squadron.
From the Jedi Temple Archives
In case you've forgotten some of Wedge's notable on screen acts of courage, here's a brief rundown. In "A New Hope," he and Red Squadron backed Luke in the attack on the Death Star, even blasting a TIE Fighter that Skywalker couldn't shake. He had to pull up thanks to a damaged ship, but lived to fly another day as seen in "Empire Strikes Back." In that film, we saw the debut of Rogue Squadron as Antilles and company faced off against that army of AT-AT walkers. Afterwards, he wishes Luke luck and the two parted ways for the rest of the movie. Wedge flew back into young Skywalker's life along with Lando and the Millennium Falcon to destroy the second Death Star and party down on Endor after the victory in "Return of the Jedi."
Next time, take an alternate history look at what could have happened if Luke Skywalker had died on Hoth in STAR WARS INFINITIES – THE EMPIRE STRIKES BACK
The Hype Box
Can't-miss news and updates from across the Marvel Universe!