Comics
Published July 10, 2018
Steve Ditko 1927-2018
Honoring a comic book legend.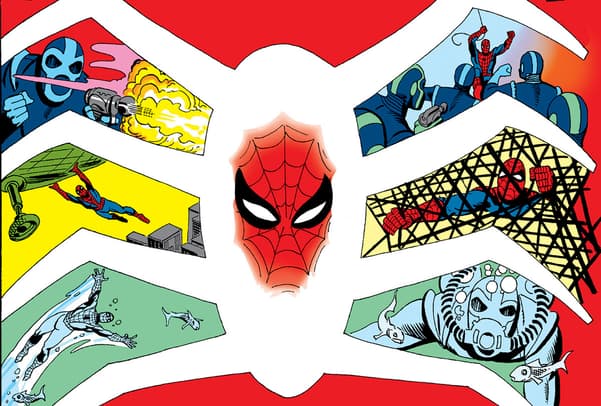 Marvel Comics pauses to reflect upon the passing of the legendary Stephen J. Ditko and his amazing accomplishments as both an artist and creator. Steve was one of the original architects of the Marvel Universe, and his creations reflected his unique vision and philosophy. He lived to be 90 years old.
Hailing from Pennsylvania, young Steve's love for comic strips expanded to comic books through characters like Batman and Will Eisner's The Spirit. During his U.S. Army service in postwar Germany, he began his art career by drawing comics for the Army newsletter and, after his discharge, found his way into the tutelage of one of his idols, Batman artist Jerry Robinson. By the early 1950s, Steve's first work appeared in print: a short romance tale in DARING LOVE #1 from Gilmore Magazines and a science-fiction story in FANTASTIC FEARS #6 from Farrell.
Steve found further mentoring in the celebrated circle of the prolific Joe Simon and Jack Kirby team, and he began gravitating toward more macabre and atmospheric types of stories, which would soon become his specialty. Working alongside one of his idols, artist Mort Meskin, Steve produced more published work, including a 1953 story he penciled and inked for Simon and Kirby's BLACK MAGIC.
Steve found a home at Charlton Comics beginning in 1954, the start of a long association with the company. There, he created the character of Captain Atom with writer Joe Gill. Shortly thereafter, Steve made his way to Atlas Comics, the precursor of Marvel, where he would make history.
Steve's first work at Atlas/Marvel appeared in JOURNEY INTO MYSTERY #33, and from there he would make his mark on classic sci-fi, horror and mystery titles such as STRANGE TALES, AMAZING ADVENTURES, STRANGE WORLDS, TALES OF SUSPENSE and TALES TO ASTONISH. Later, Stan Lee rechristened AMAZING ADVENTURES as AMAZING ADULT FANTASY (later AMAZING FANTASY) in order to showcase Steve's talents on these short fantasy tales. In 1962, that collaboration led to one of the most popular comic book characters of all time.
The introduction of Spider-Man in AMAZING FANTASY #15 stands as one of the landmarks of both Steve's career and Marvel history. Steve and Stan breathed life into the character of Peter Parker, giving him myriad personal traits and visual cues that would cement themselves in readers' minds around the globe.
Steve's design for Spider-Man's costume was innovative and unique. The character is identifiable even when seeing any small part of his figure, and since he was covered from head to toe, broader audiences could personally identify with the character because Spider-Man could really be anyone underneath that costume.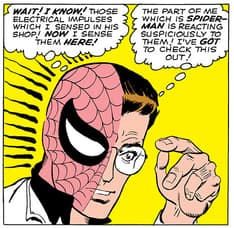 More Marvel work followed for Steve, and while Spider-Man was the main focus of his efforts, he also lent his talents to other characters at the House of Ideas. Steve redesigned Iron Man's armor into the red-and-gold design the character still dons to this day. In the Hulk comics, he codified Bruce Banner's transformations into the Hulk to be a function of his anger—before that, the transformation happened in a variety of ways.
It is perhaps with Doctor Strange, Master of the Mystic Arts, that Steve truly expressed his visionary impulses in work that predated and influenced the burgeoning world of psychedelic art. The early Doctor Strange stories in STRANGE TALES could only have come from the mind of Steve Ditko.
Steve also designed the first Marvel trade dress and corner box.
After more than four years on AMAZING SPIDER-MAN and other Marvel titles, Steve left to pursue work at Charlton and then DC in the mid- to late 1960s. He created and drew a bevy of characters during the period, including the Question, Blue Beetle, the Creeper and Hawk and Dove. Steve also became a devotee of objectivist philosophy, which would become a very important touchstone in his life and work. Inspired by these concepts, Steve applied them to a new character, Mr. A, who appeared in Wally Wood's witzend magazine.
Returning to Marvel in 1979, Steve worked on books such as MACHINE MAN, ROM and THE MICRONAUTS. In the 1990s, Steve helped create new characters for Marvel, including Speedball and Squirrel Girl.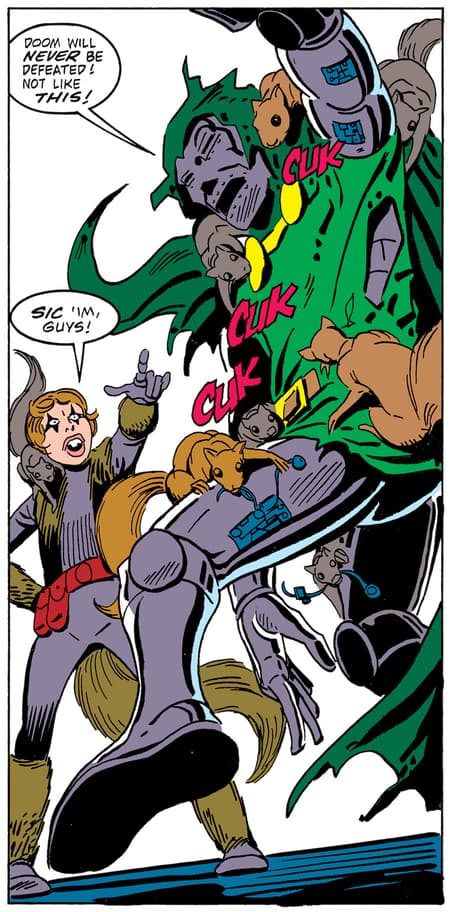 Eschewing interviews or publicity, Steve continued to work on his own personal projects. Though he had been the recipient of numerous awards over the years, he had refused many of them on the grounds that his work should speak for itself.
Steve was one of the greatest talents in comic book history and an artist-writer whose unparalleled vision produced some of the most legendary works of all time. The comic book industry was forever changed by his imagination and ideas.
The Hype Box
Can't-miss news and updates from across the Marvel Universe!