Comics
Published November 4, 2020
Steve Rogers Faces Down the Symbiotes This February in 'King in Black: Captain America' #1
Captain America heads into battle against Knull!
KING IN BLACK is coming for New York City -- and one of the city's hometown heroes is having none of it! Steve Rogers AKA Captain America is just one of Marvel's Super Heroes who are going to be contending with the likes of Knull and his army of symbiotes. The story of his face-off will be told in KING IN BLACK: CAPTAIN AMERICA #1, a one-shot tie-in written by Danny Lore with art by Mirko Colak. The issue arrives in February, but you can have a look at the cover by Salvador Larroca right here: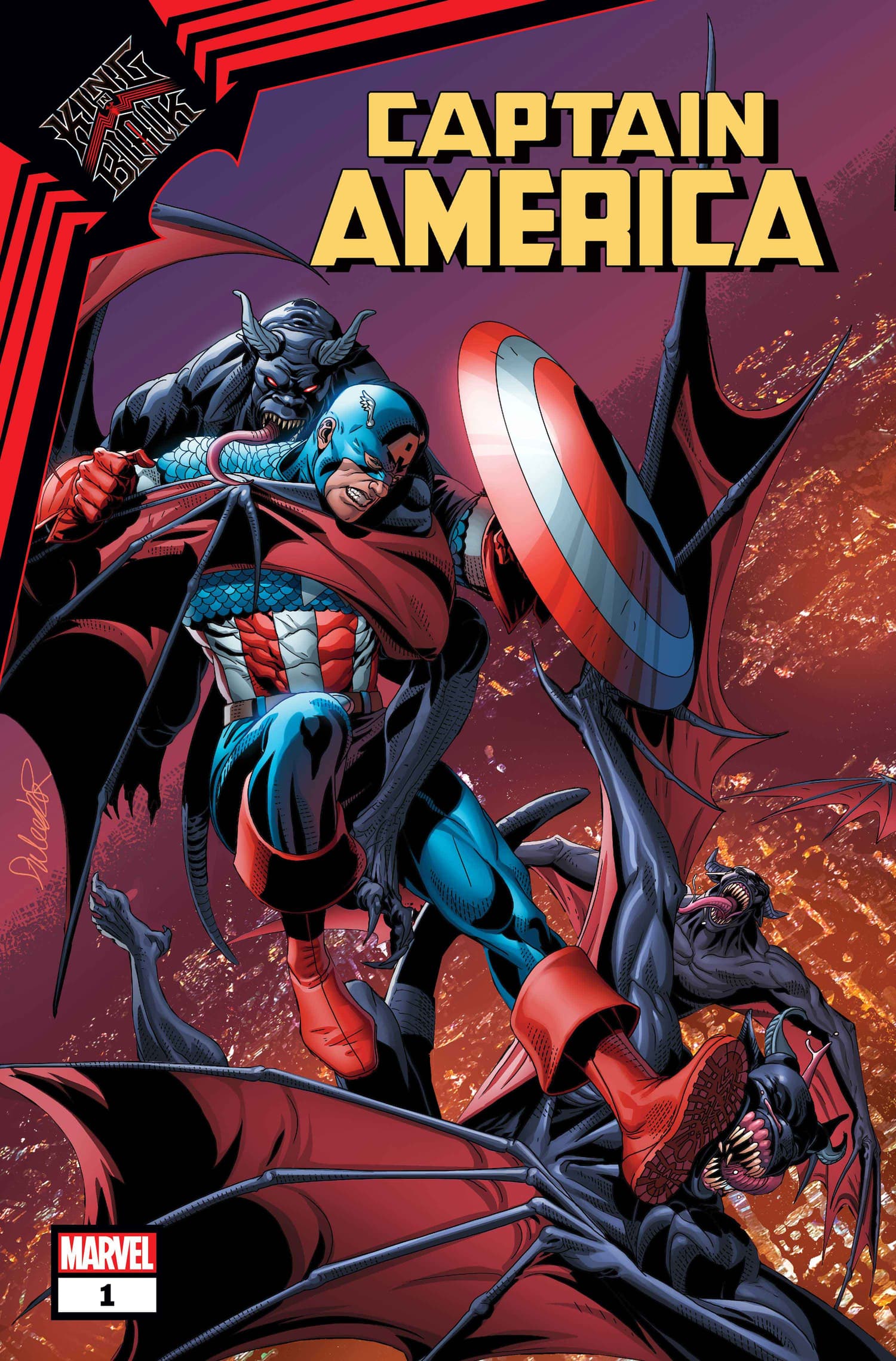 AIPT had the exclusive announcement this morning and got the inside scoop from Lore:
"Steve, Bucky [Barnes AKA the Winter Soldier], and Sam [Wilson AKA Falcon] were some of the characters that got me back into comics as an adult, as the 616 universe grappled with CIVIL WAR. Getting to write these very excellent dudes up against seemingly impossible odds is a dream come true. Right now, more than ever, it's really important for me to tell stories specifically about what happens when it seems like there's no way out, and I hope the readers find some comfort (and some really awesome horror!) in this one!"
Captain America is in a brutal battle to win the streets of Manhattan back from Knull's forces, aided by the Winter Soldier and the Falcon… but there's a darkness inside Steve that he's struggling to shake. Can his closest friends help him through, or will he succumb to the shadows? Danny Lore (IRONHEART 2020) and Mirko Colak (DEADPOOL, PUNISHER) join forces for a twisted and terrifying story at the heart of the war against Knull!
KING IN BLACK: CAPTAIN AMERICA #1, written by Danny Lore with art by Mirko Colak, goes on sale this February!
Stay tuned to Marvel.com for the latest news about KING IN BLACK and all upcoming comic releases!
The Hype Box
Can't-miss news and updates from across the Marvel Universe!