Comics
Published July 11, 2019
Street-Level Heroes Step in for Ed Brisson's 'Contagion' Limited Series
New York's latest threat is job for (anyone but) the Avengers!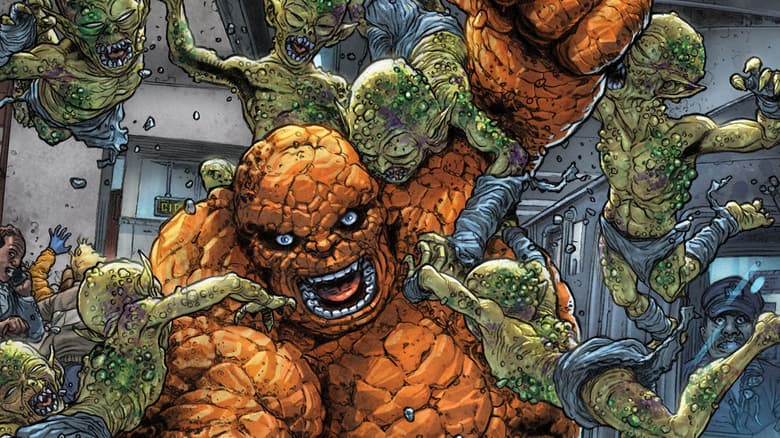 Hand sanitizer won't help you with this one -- Marvel Comics is calling on a slew of street-level heroes to tackle CONTAGION, a five-issue limited series written by Ed Brisson and a whole team of artists: Roge Antonio, Stephen Segovia, Mack Chater, Damian Couciero, and Adam Gorham. CONTAGION will hit comic book shops in October for a five-week run featuring New York's own Jessica Jones, Luke Cage, Thing, Iron Fist, Moon Knight, and more to take on a horrifying new threat that has never been seen by the Marvel Universe.
What could be attacking the fair city of New York that it hasn't already seen? Brisson provided more insight into this fearsome force:
"We're going to put a lot of the bigger Marvel characters through the wringer here. This is a situation that ONLY folks like Iron Fist (who I'm thrilled to be writing again), Luke Cage, Jessica Jones, Ben Grimm, Cloak and Dagger, and about a half-dozen street-level folks can solve. The Avengers try to get involved, but for reasons the readers will quickly learn, their involvement can be incredibly catastrophic. It could spell the end of New York, hell, maybe even the end of the world."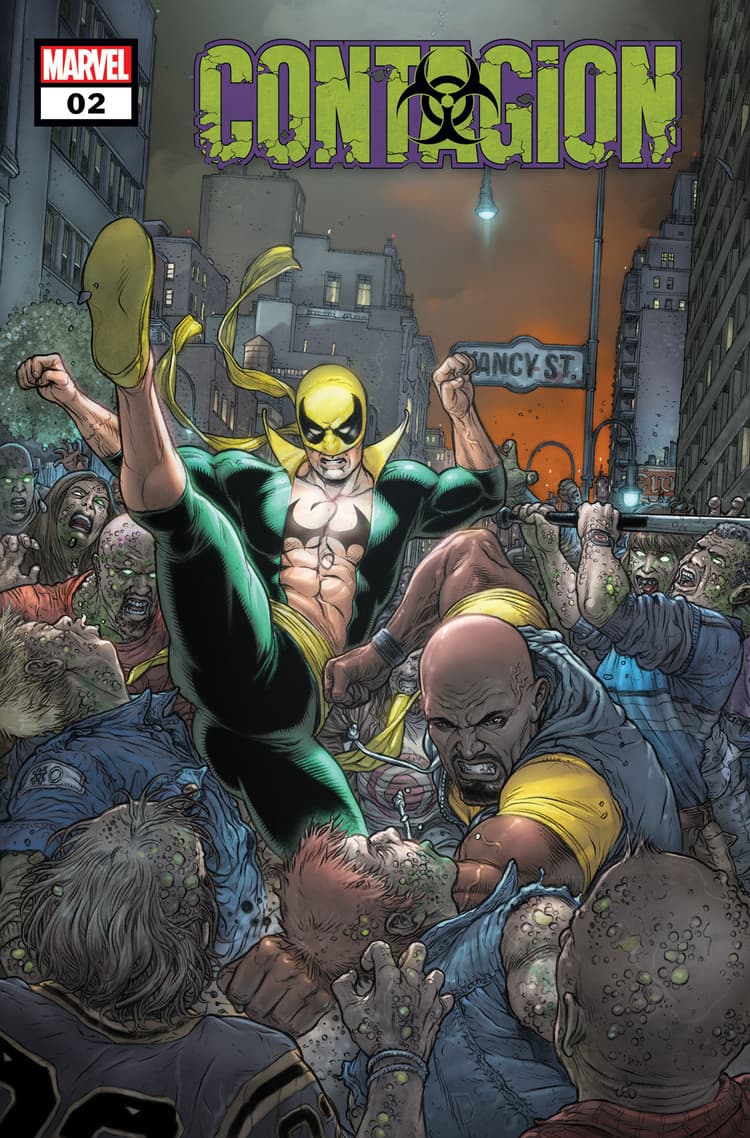 "The threat is a new one, something the Marvel Universe hasn't seen before. It's not often that you really get to build a new bad from the ground up, and that's been a real exciting challenge here. Our heroes are unprepared for it. This thing is indiscriminate, it's unpredictable, and it's unbeatable. I'm trying out some bonkers stuff in the series, really pushing a lot of characters to the brink -- some of them are characters I've been wanting to get my hands on since starting at Marvel."
Brisson also makes no bones about the tone of CONTAGION -- it's not a feel-good "funny book," and it's tapping into his horror influences.
"When [editor] Jake Thomas hit me up in January to work on CONTAGION, he sold the series to me as a street-level horror event. Obviously, Jake knows that I'm a huge street-level guy, but he also knows that I'm a horror junkie. He and I have talked for hours about horror films, so I think he knew it was an easy sell for me. I'm thrilled -- finally, I can put an entire lifetime of rotting my brain with horror flicks to good use."
But like all great horror stories, CONTAGION is going to be more than just blood and guts -- it will be about the characters.
Brisson continued: "Ultimately, this is me digging in with characters that I love in a genre that I love. The whole thing is a bit of a dream scenario, and I think that readers are going to be shocked right out of the gate."
You can view a gallery of all the CONTAGION covers by Juan Jose Ryp below!
Stay tuned to Marvel.com for upcoming news about CONTAGION and more!
The Hype Box
Can't-miss news and updates from across the Marvel Universe!