Comics
Published November 20, 2018
Thanksgiving Comics to Read This Holiday Weekend
This Week In Marvel has a virtual buffet of comics for Turkey Day reading!
Happy Thanksgiving, Marvelites! I don't know about you, but after spending a whole day eating and hanging out with family and friends, the best way to wind things down is to settle down with a pile of comics. And lucky for you, Marvel has produced a veritable cornucopia of Thanksgiving-themed comics in its nearly 80 years -- and I've compiled them for you in a handy reading list!
Listen to the discussion on the latest episode of This Week in Marvel and check out the list of my top picks for Marvel Thanksgiving reads below:
1. Uncanny Tales (1953) #9
"The Executioner": A story told from the point of view of a turkey on Thanksgiving Day!
2. Power Pack (1984) #18-#19
The Power Pack kid heroes face a potential family tragedy right before Thanksgiving -- but they still have to contend with the evil Kurse!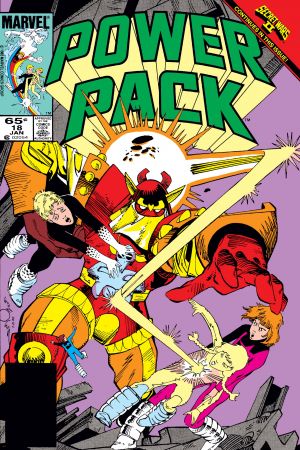 3. Vision and the Scarlet Witch (1985) #6
Scarlet Witch invites her father to Thanksgiving dinner. Maybe you remember him, he's commonly known as Magneto. This will be a perfectly pleasant dinner table conversation!
4. Uncanny X-Men (1963) #308
Mixed blessings, indeed! The X-Men just want to spend a quiet holiday together, frolicking in leaf piles, playing football, comparing the puffiness of their very '80s outfits. But then it wouldn't be a true X-giving, would it?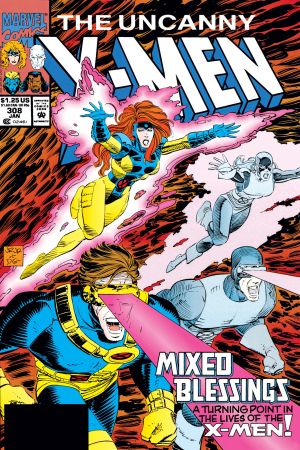 5. Punisher (2011) #5
Considering everything that makes Frank Castle the Punisher, it's probably going to be a lonely Thanksgiving. Or a bloody one.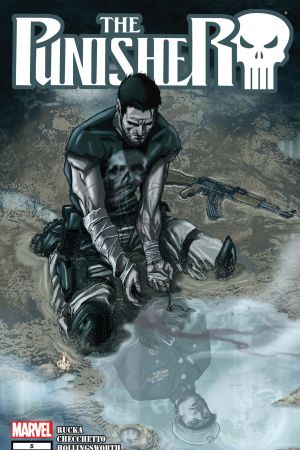 The Punisher (2011) #5
published

added to marvel unlimited

writer

colorist

letterer

artist

penciller (cover)

editor
What is Marvel Unlimited?
6. Deadpool (2012) #37
Deadpool is feeling generous and refraining from murder on Thanksgiving. How long will that last?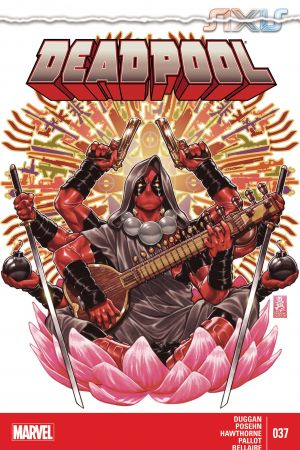 7. Franklin Richards: Happy Franksgiving! (2006) #1
This is a super, super fun read that is great for a silly, happy story about a very nosy Franklin Richards getting into his father's inventions. Also included: the Fantastic Four as turkeys!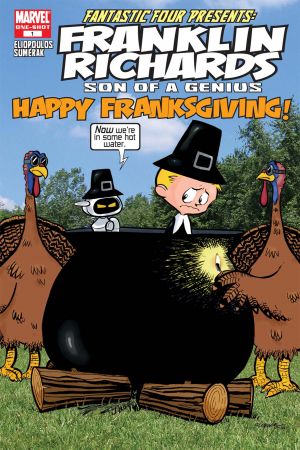 8. Marvel Super Hero Adventures: Captain Marvel - Mealtime Mayhem (2018) #1
Venom is coming to dinner, and is a vicious symbiote ever a good thing?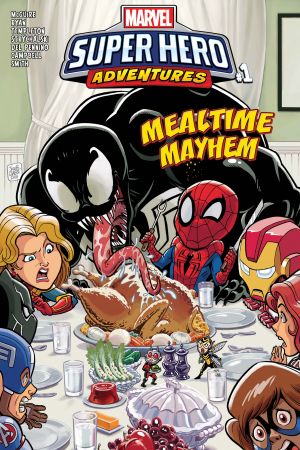 Marvel Super Hero Adventures: Captain Marvel - Mealtime Mayhem (2018) #1
published

added to marvel unlimited

writer

colorist (cover)

inker (cover)

penciler (cover)

editor

inker

penciler
What is Marvel Unlimited?
9. A Year of Marvels: November Infinite Comic (2016) #1
It's Thanksgiving, and Frank Castle finds himself on the run after a particularly brutal firefight. Beaten and bloody, he's taken in by a veteran and her son, but unfortunately his enemies soon follow. This is a somber holiday Punisher story of respect, fear, love, heartbreak, and danger.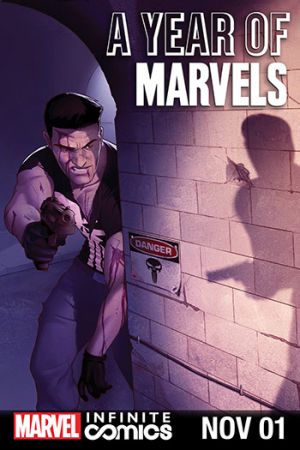 A Year of Marvels: November Infinite Comic (2016) #1
published

added to marvel unlimited

editor

penciller

penciller (cover)

artist

writer

letterer
What is Marvel Unlimited?
10.

The 'Nam (1986) #22
This tale is set in 1967, in Vietnam, where a squadron of U.S. soldiers find themselves tracking the Vietcong on Thanksgiving day. While the Americans get an all-too brief taste of holiday chow, the leftovers do not go to waste.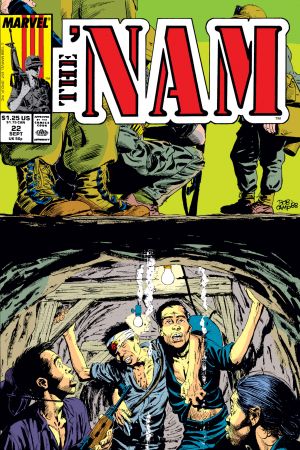 11. Spider-Gwen (2015) #14
Gwen is carrying a lot of guilt this Thanksgiving -- her father is in jail, she feels terrible around Aunt May and Uncle Ben, and on top of that, she's still hiding a secret identity.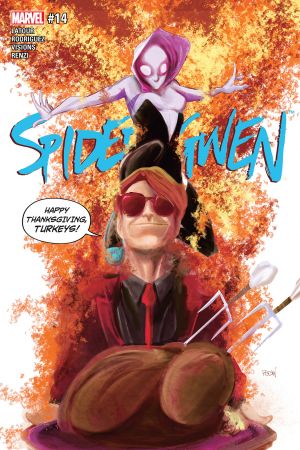 12. Daredevil (1964) #178
Frank Miller brings Daredevil, Luke Cage, and Iron Fist together for a story that features a fight at New York's Thanksgiving parade, some heroic do-gooding, and some not-so-good Kingpin hijinx.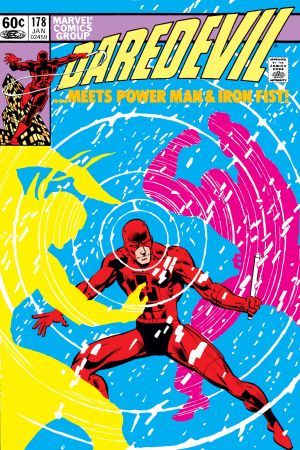 13. Generation X (1994) #23
More like a Thanksgiving-eve story than a full turkey day tale, this is a quieter tale of the young mutants at the Massachusetts Academy. And outside the Academy. Visiting family, feeding and helping friends in need, consoling each others' holiday blues. Just don't keep Howard the Duck away from the turkey.

This is just a start! Marvel is no stranger to a good Thanksgiving story -- especially if a peaceful, pleasant gathering can be disrupted by a dastardly fiend (who may or may not win himself a spot at the dinner table if he sees the error of his ways)!
---
Subscribe to This Week in Marvel on Apple Podcasts or download the episode from Marvel.com/podcasts!
With new episodes every Friday, This Week in Marvel delivers all the latest Marvel discussion and news about comics, TV, movies, games, toys, and beyond! Tweet your questions and comments about the show to @AgentM, @jamiefrevele, or @Marvel with the hashtag #ThisWeekinMarvel!
The Hype Box
Can't-miss news and updates from across the Marvel Universe!