Comics
Published January 17, 2019
The 10 Best Stories by 'Marvel Comics Presents'
A look back at the classic era of Marvel's anthology series!
This week, MARVEL COMICS PRESENTS #1 made a triumphant return as Marvel's premiere anthology series. Writers Greg Pak, Charles Soule, and Ann Nocenti are joined by superstar artists Greg Land, Tomm Coker, and Paulo Siqueira as they share all-new tales starring Wolverine, Namor, and Captain America – and it all comes with a striking cover by comics legend Arthur Adams.
The original MARVEL COMICS PRESENTS made its debut in 1988 as a bi-weekly anthology on its way towards a 175-issue run. Many of Marvel's best creators contributed to a wide variety of stories in that title. Several Marvel heroes and villains also got their time in the spotlight. But admittedly, there were a lot of Wolverine and Ghost Rider stories in there as well.
There's so much content to discover in MARVEL COMICS PRESENTS that we could lose a lot of time simply rereading it all. And to celebrate the arrival of the new MARVEL COMICS PRESENTS, we're taking a look back at 10 classic tales from the first series.
MARVEL COMICS PRESENTS #1-10: Save the Tiger
The very first story in MARVEL COMICS PRESENTS was actually an unsung key chapter in Wolverine's life. Chris Claremont, John Buscema, and Klaus Janson teamed up for a tale that set up Wolverine's first ongoing series by sending Logan to Madripoor. It also reintroduced Jessan Hoan from UNCANNY X-MEN #229 and charted her transformation into the somewhat honorable crimelord, Tyger Tiger. It's a fun adventure, and it's always a pleasure to see Buscema and Janson on a Wolverine tale.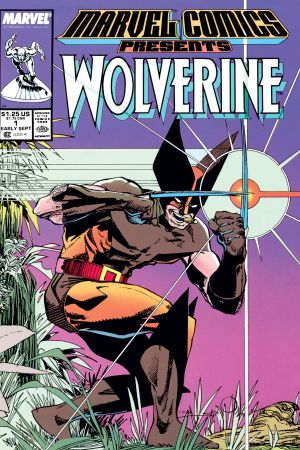 MARVEL COMICS PRESENTS #1-8: Crossing Lines
One of the most intriguing aspects of MARVEL COMICS PRESENTS' earliest issues is that it rescued several lesser known Marvel heroes from obscurity. In one of the first serials, Doug Moench, Tom Grindberg, and Dave Cockrum brought back Shang-Chi five years after the final issue of MASTER OF KUNG. Shang-Chi reunited with his friends as they confronted a terrorist plot that ultimately had dire consequences for Shang-Chi himself. This could have been the end of Shang-Chi's adventures, but he lives on and may play a larger role in the Marvel Universe within the next few years.
MARVEL COMICS PRESENTS #13-37: Panther's Quest
Don McGregor returned to Black Panther with one of the most epic tales ever told within the pages of MARVEL COMICS PRESENTS. For a staggering 25-issue serial, McGregor was joined by Gene Colan and Tom Palmer for a story that had an influence on last year's Marvel Studios' "Black Panther." This serial was the introduction of Black Panther's long lost step-mother, Ramonda. T'Challa discovered that his previously thought to be dead step-mother was being held prisoner in South Africa. This was published at a time when apartheid was still in place, which made "Panther's Quest" one of the more culturally relevant Marvel stories of its era.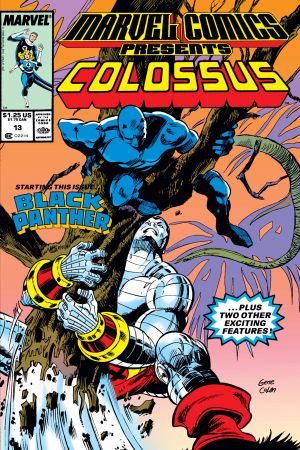 MARVEL COMICS PRESENTS #19: Overture
The late (and great) Dwayne McDuffie unveiled his greatest contribution to the Marvel Universe in this story: Damage Control. McDuffie was joined by Ernie Colon and Al Williamson for a quick tale that established the people who have to clean up after all of the Super Hero battles. It's essentially the pilot story for the DAMAGE CONTROL miniseries that followed. It's also a great reminder that there's a whole world of ordinary people in Marvel's New York, even if we only occasionally get to meet them.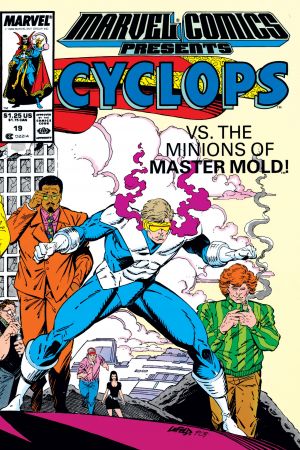 MARVEL COMICS PRESENTS #48-50: Life's End
A few years before he went on to launch the SAVAGE DRAGON ongoing series, Erik Larson got the chance to cut loose as the writer and artist of a Wolverine and Spider-Man team up within the pages of MARVEL COMICS PRESENTS. This was a terrific blast of Super Hero action featuring the two heroes as they went up against the hilariously named group of villains known as the Band of Baddies.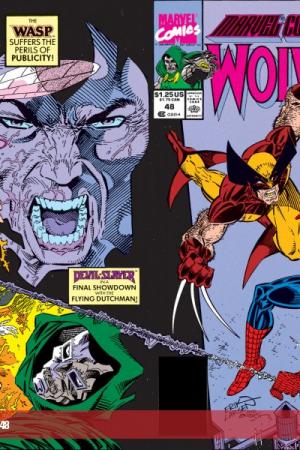 MARVEL COMICS PRESENTS #53: Heads I Win, Tails You Lose
X-Force co-creators Fabian Nicieza and Rob Liefeld teamed up for a dream match that pit Black Widow against Silver Sable. It seems that both women were hunting the same man, and they both refused to take "no" for an answer. But their mutual respect was so great that they remained polite with each other even while they fought over who would bring in their captive. Let's just say that things really didn't work out for him.
MARVEL COMICS PRESENTS #60-63: Separate Lives
Can you picture Scarlet Witch as a pirate? Richard Howell wrote and drew a story that sent Wanda's mind back in time. She became linked with her ancestor, Red Lucy Keogh, a pirate in the late sixteenth century. Lucy and Wanda had quite a bit of resemblance between them, and they made a pretty good team. This chapter of Wanda's life deserves to be revisited, because we'd love to see more of Red Lucy!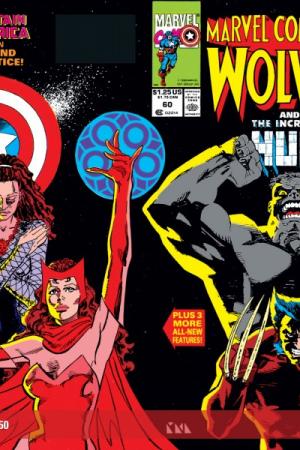 MARVEL COMICS PRESENTS #64-71: Acts of Vengeance
This is not to be confused with the crossover event of the same name. Instead, it's a Wolverine and Ghost Rider team-up by the creative team of the '90s GHOST RIDER revival: Howard Mackie and Mark Texeira. It's a pretty wild tale that involves ninjas and demons, along with two of our favorite Marvel heroes. This story even paved the way for Ghost Rider's emergence as the co-headliner of MARVEL COMICS PRESENTS.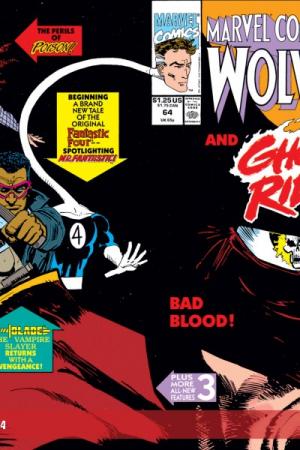 MARVEL COMICS PRESENTS #72-84: Weapon X
Barry Windsor-Smith wrote and drew the first real attempt to give Wolverine an origin story. It turned out to be the harrowing tale of a man named Logan as he was subjected to Weapon X's horrific experiments and transformed into a living weapon. Windsor-Smith's art is a marvel to behold, and his script is also very strong. There's a good reason this is considered one of the definitive Wolverine stories. It may even be the best story ever published in MARVEL COMICS PRESENTS.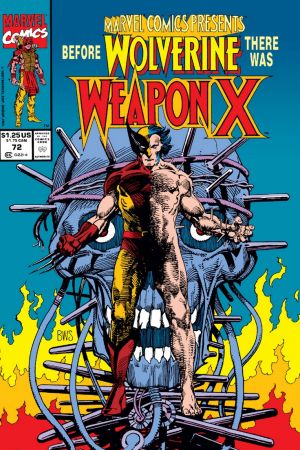 MARVEL COMICS PRESENTS #77-79: Rumanian Rumble
What could bring Dracula and Nick Fury together on the same side? Doug Murray and Tom Lyle came up with this World War II flashback adventure which followed Fury and his Howling Commandos as they teamed up with Dracula. The Lord of the Undead and the American soldiers shared a hatred of Nazis that allowed them to work together. However, only one of Fury's men realized Dracula's true nature.
What will be the next classic story to come out of MARVEL COMICS PRESENTS? You'll have to read the newest issue and find out for yourself!
MARVEL COMICS PRESENTS #1, written by Greg Pak, Charles Soule, and Ann Nocenti with art by Greg Land, Tomm Coker, and Paulo Siqueira and a cover by Arthur Adams, is on sale now, both online and at your local comic shop!
The Hype Box
Can't-miss news and updates from across the Marvel Universe!