Comics
Published October 29, 2018
The Best Costumes in the Spider-Verse: Part 1
We comb through the Multiverse to showcase the best dressed Spider-heroes!
Back in 1962, the world feasted its eyes on Spider-Man for the very first time in an issue by Stan Lee and Steve Ditko with a Jack Kirby cover. Since that AMAZING FANTASY #15 debut, the Wall-Crawler's costume has changed more than a few times—and the hero inside has too. 
Enough waiting, let's jump right into the fashion show!
Miles Morales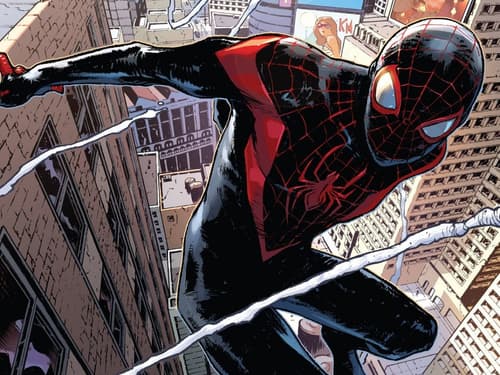 The one-time denizen of the Ultimate Universe jumped over to Earth-616 in style thanks to this black costume with red highlights! The crimson symbol, webbing, and other accents tie this one to the original while making it very much its own unique design.
Spider-Woman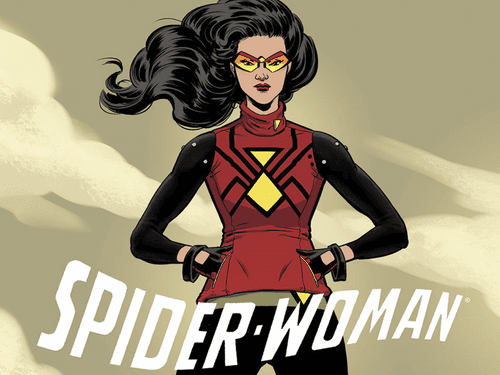 The very first Spider-Woman Jessica Drew has always embraced the original Spidey's style while taking it in a new direction—especially with her most recent look featuring more black on her legs and arms, with classic colors represented on the jacket.
Spider-Ham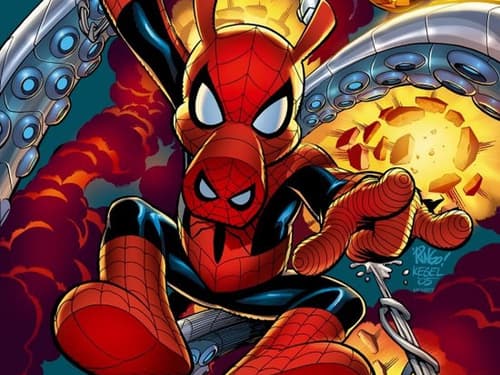 Sometimes, the best looks just feature the classic costume with someone very different wearing it! That's the case with Peter Porker, the Spectacular Spider-Ham, denizen of a cartoon-y world filled with anthropomorphic talking animals.
Spider-Man Noir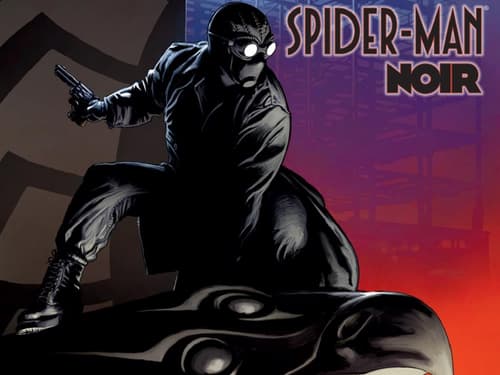 Hailing from another alternate reality, Spider-Man Noir gained his powers in the 1930s and thus, his style reflects more of a pulp sensibility than a super one. Hence the all-black costume, mask, and flowing coat.
Spinneret
In the world of AMAZING SPIDER-MAN: RENEW YOUR VOWS, Mary Jane and Peter Parker got married and had a precocious child named Annie May, and MJ dons a special suit that allows her to absorb and use her husband's powers. Going by the name Spinneret, she rocks a mostly white costume with fashionable red notes suitable for a one-time model.
Supaidaman

The Japanese TV-inspired version of Spider-Man–called Supaidaman–may have looked like a regular guy in a Spidey costume with a huge bracelet, but he really stands apart after transforming his ship the Marveller into the giant robot known as Leopardon! 
Spider-Girl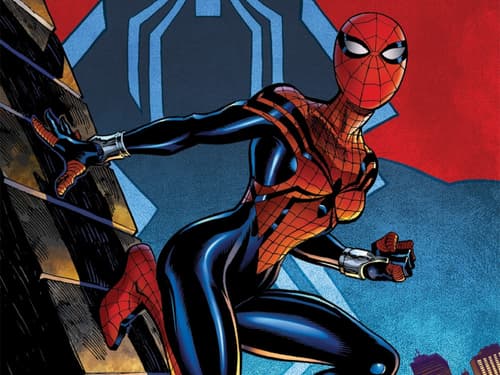 In another alternate reality, Peter and MJ's daughter Mayday Parker took up the mantle from her pops as Spider-Girl! She paid homage to the Spider-Man costume Ben Reilly wore during his stint as Spider-Man, with his version of the iconic symbol and by stretching out the blue and connecting it to the shoulders and legs, along with external web shooters. 
Spider-Punk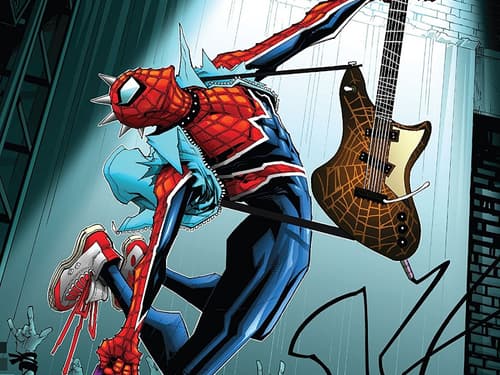 On another Earth, the man who was bitten by a radioactive spider happened to be involved in New York's punk scene, hence Hobie Brown's Spider-Punk! He brought the scene's sensibilities to his hero look, which not only includes a new suit, but also a vest, spikes on the top of his mask, and sneakers.
Spider-Gwen/Ghost-Spider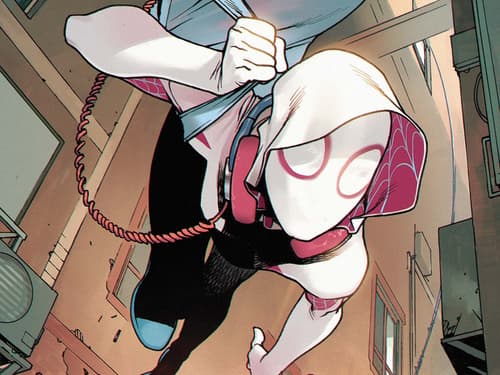 On Earth-65, Gwen Stacy became the hero of her own New York City, going by Spider-Gwen before switching (kind of) to the name Ghost-Spider thanks to her mostly white costume with pink and black patches. Her look also boasts a killer hood with the white and pink theme inside!
The Hype Box
Can't-miss news and updates from across the Marvel Universe!