Comics
Published August 4, 2019
The Best Friendships in the Marvel Universe
Whether they formed a bond in battle or a bar, here are some of the most enduring buddies from Marvel Comics!
The Marvel Universe is filled to the brim with Super Heroes who save the world and fight evil by themselves or as part of a team. But sometimes, those heroes cultivate more intimate, meaningful relationships with their friends -- yes, Virginia, even Super Heroes have best friends! For decades, Marvel's heroes have leaned on their best buddies in good times and bad. Here are a few of the strongest and most enduring friendships in all of the Marvel Universe. It doesn't matter if you're a talking trash panda or a mutant with telekinetic abilities, everyone deserves a buddy!  
ROCKET & GROOT
A friendship doesn't get more interesting than the connection between a weapons-loving furball and a sentient alien tree. Come on, do we really need to go further than that? Rocket and Groot are living proof that friendship is possible across all beings – and languages – in the entire cosmos. Similar to Danny and Luke, Rocket and Groot also have a jarring dichotomy when it comes to their heights and personalities. Rocket is sometimes a little self-conscious of his smaller stature, which manifests itself in temper tantrums and recklessness. Having the solemn and tall Groot around helps reign in some of Rocket's more abhorrent tendencies.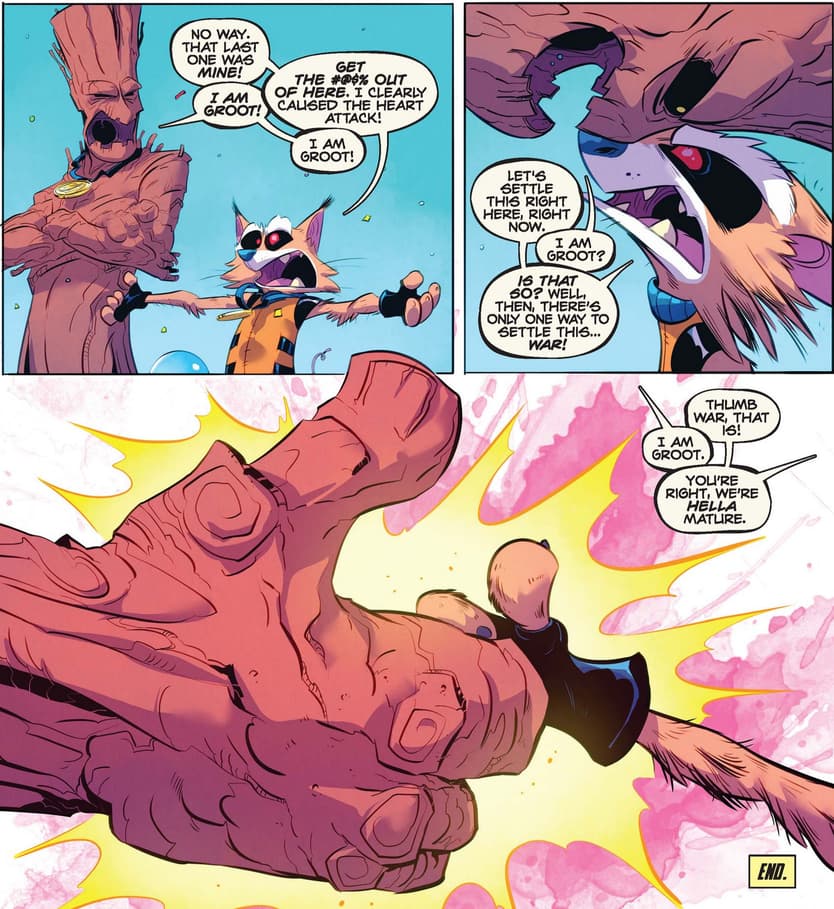 STEVE ROGERS & BUCKY BARNES
The iconic friendship between Steve Rogers AKA Captain America and Bucky Barnes AKA the Winter Soldier is one of the greatest sources of warmth and light in the Marvel Universe. Having been together since Cap socked Adolf Hitler on the jaw back in 1941, the two characters have had each other's backs for nearly eight action-packed decades. You'd be hard-pressed to find a better pair of broskis out there. Bucky was such a good friend that he even took up the mantle of Captain America after Steve's untimely death.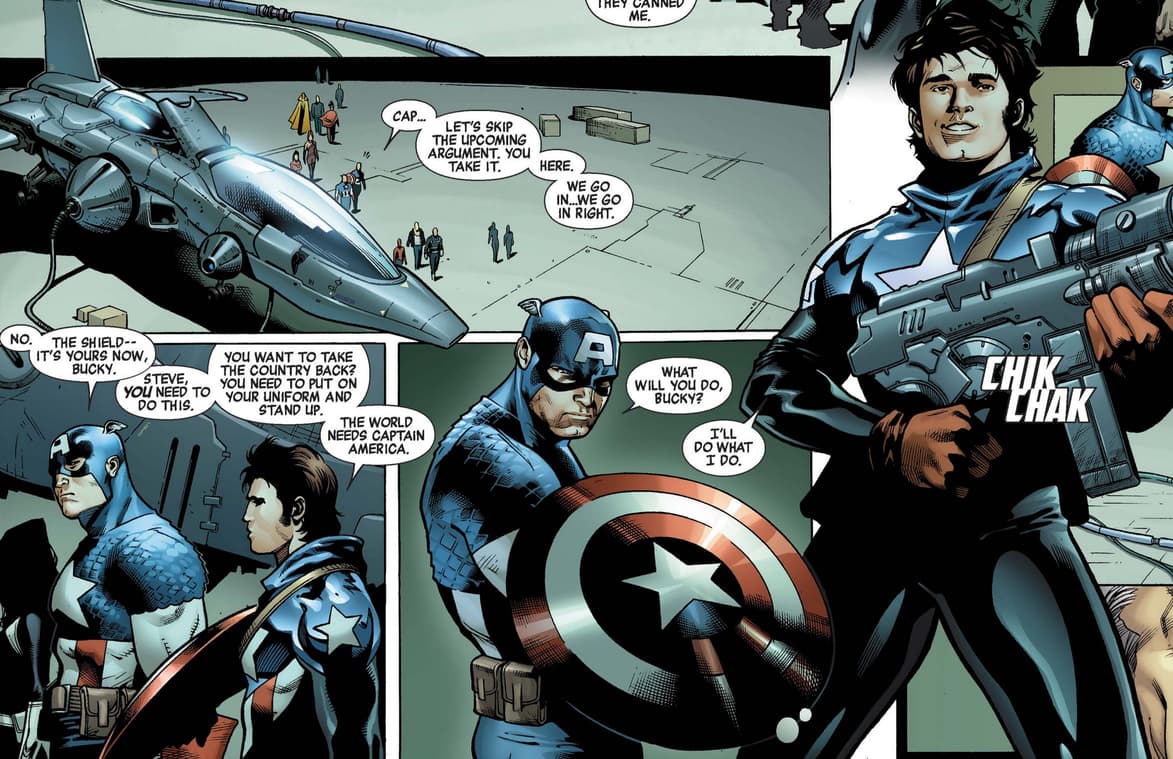 MISTY KNIGHT & COLLEEN WING
You better believe the Daughters of the Dragon made this list! While most often associated with the Heroes for Hire—Iron Fist and Power Man (don't worry, we'll get to them, too)—Misty Knight and Colleen Wing are two friends who became so popular that they eventually warranted their own series. We especially love the banter between them in DAUGHTERS OF THE DRAGON #1 when Colleen straight up rammed Misty's sweet hot rod into a rampaging Rhino.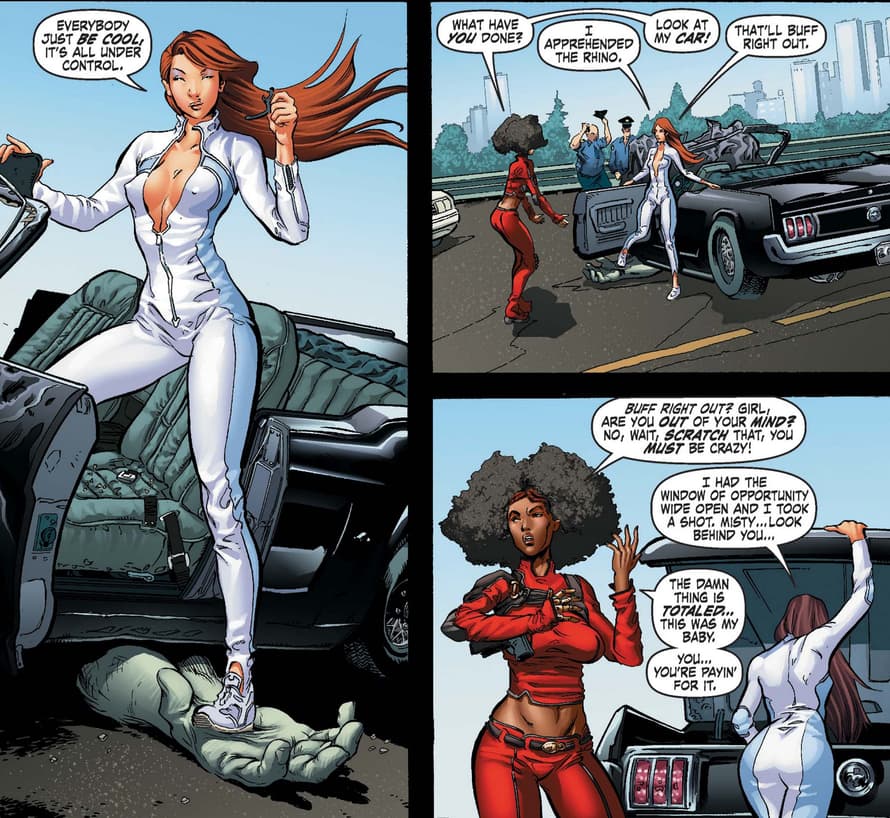 DANNY RAND & LUKE CAGE
No Marvel friendship roundup would be complete without the inclusion of these two Heroes for Hire who have shared the spotlight in crossover comics for more than 40 years. After all, you don't start a vigilante Super Hero venture with someone if you're not fond of them. On paper, the team-up of Danny Rand and Luke Cage shouldn't work. One is a sleek and wisecracking master of mystical kung-fu while the other a hulking, serious man with nearly invincible skin. That being said, the odd-couple aspect of their powers and personalities is what strengthens their relationship, making them such an effective duo.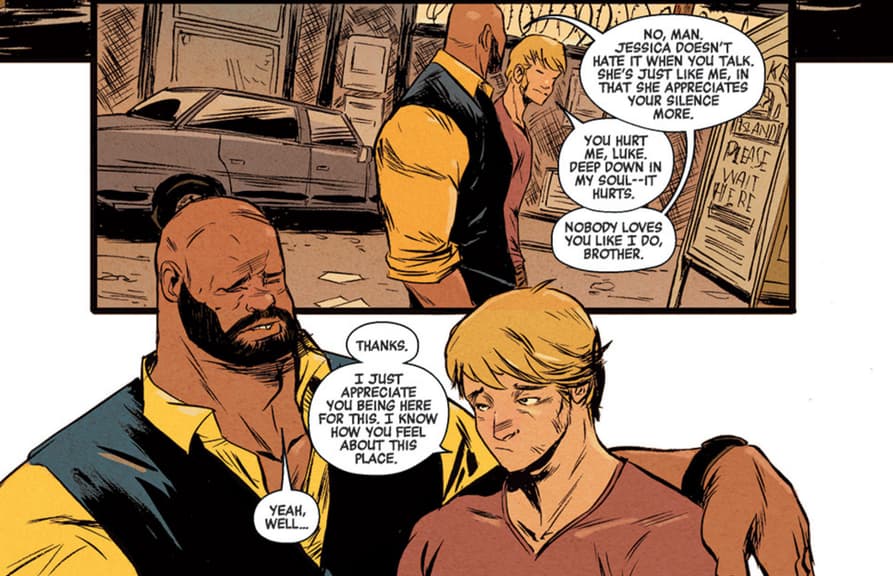 IRON MAN & WAR MACHINE
Another classic Marvel bromance which is unshakable in its foundations. James Rhodes, first introduced in 1968, didn't become War Machine until the early 1990s, but he did wear Tony Stark's Iron Man suit when Tony was knocked unconscious during an attack on Stark Industries by Magma. Unable to rouse his good buddy, Rhodey put on the armor and fought off the villain. Years later, Tony would go to war with Captain Marvel after Rhodey was killed during a battle with Thanos.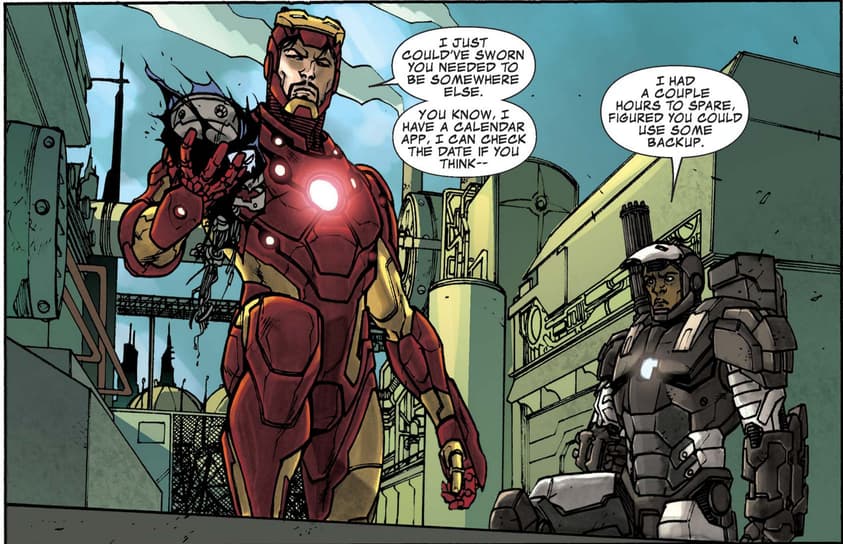 SPIDER-WOMAN & CAPTAIN MARVEL
Jessica Drew and Carol Danvers' friendship first began in the pages of AVENGERS ANNUAL #10 in 1981. Spider-Woman saved an unconscious Danvers (unaware of her true identity) and brought her to the hospital. Years later, their relationship is still going strong with Captain Marvel popping up as a supportive figure in the pages of Spider-Woman's 2015 series by Dennis "Hopeless" Hallum.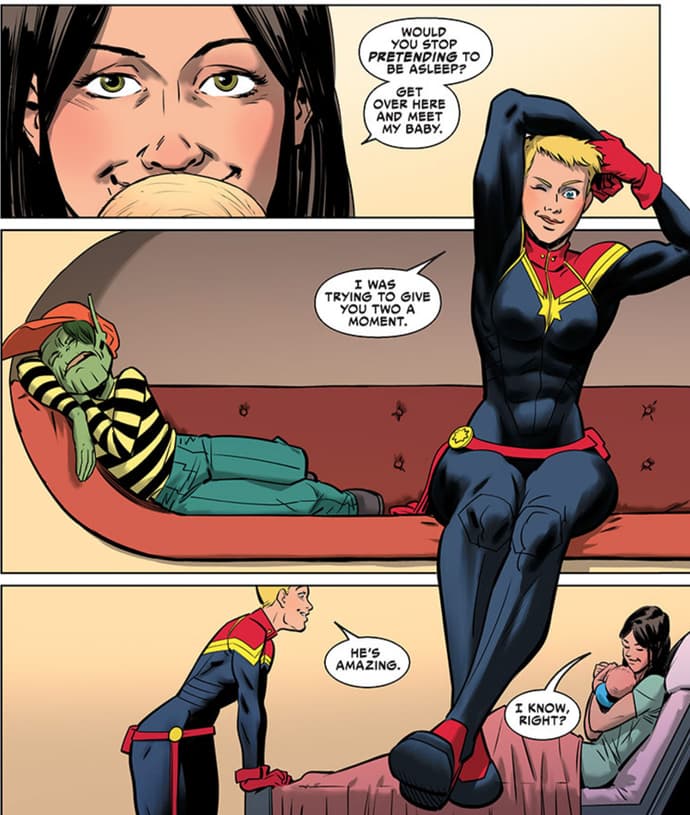 MATT MURDOCK & FOGGY NELSON
While only one member of this friendship is a Super Hero, Matt Murdock and Franklin "Foggy" Nelson are old college friends who opened a law practice together. We don't mean to put a damper on their strong bond, but Matt did have to lie to Foggy many times in order to keep his alter ego Daredevil a secret. Even so, the deceit was done with noble intentions: keeping Foggy (and Karen Page) safe from Daredevil's enemies. In a way, you could say Matt went the extra mile because he cared so much about his old friend.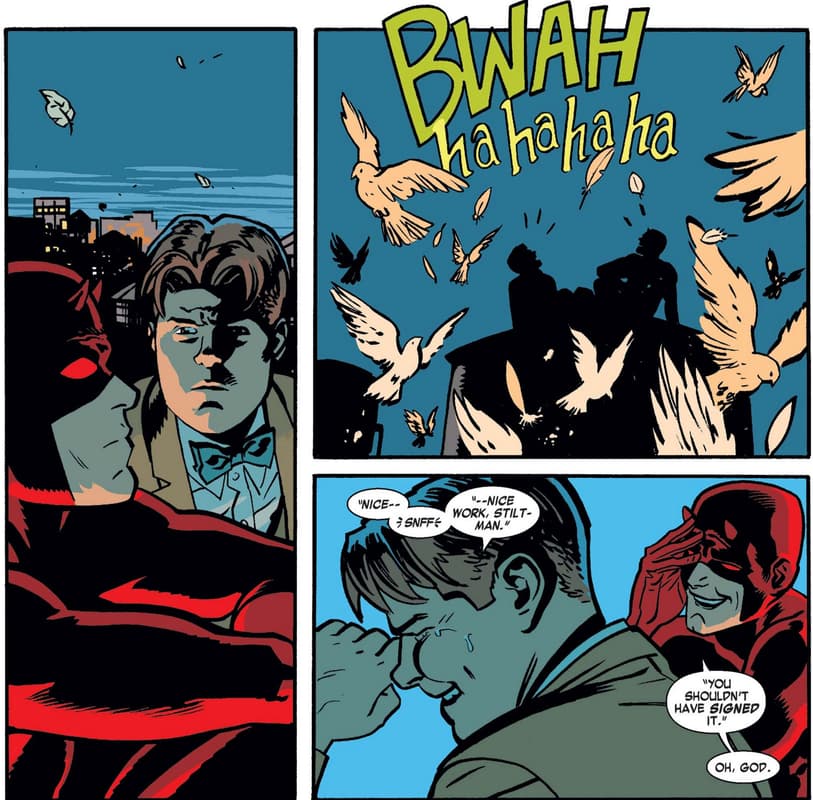 PROFESSOR X & MAGNETO
Aside from Cap and Bucky, this may very well be the quintessential Marvel friendship. While Charles Xavier AKA Professor X and Erik Lehnsherr AKA Magneto have clashing ideologies about mutants, they never cease to be fast friends who can put their differences aside for an hour in order to play a round of chess. There are times where the two have teamed up on the same side, but in nine cases out of ten, they're often battling against one another as Charles tries to make humans appreciate mutants through acts of kindness as Magneto insists that mutants have a right to rule over homo sapiens and shouldn't cower in fear. It says something about the power of a friendship that two wildly approaches to the world still allow Charles and Erik to get along, even when tensions between them are running high.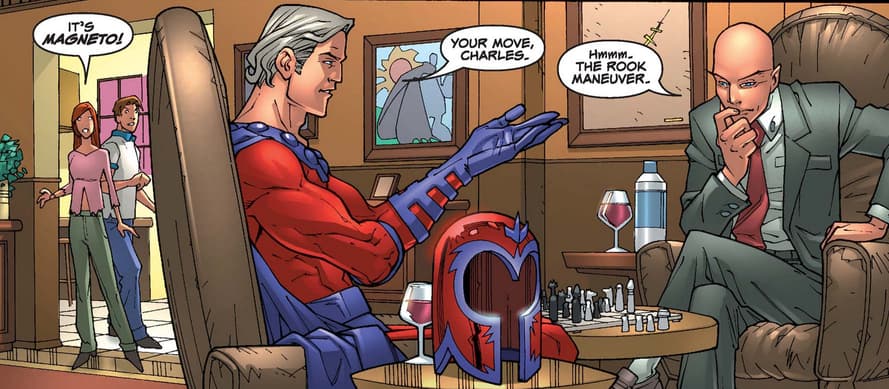 The Marvel Universe may be full of battles and bloodshed, but it's the enduring friendships that have kept our heroes (mostly) sane for all these years. Of course, there are plenty more duos that we didn't get to, so let us know about your favorite Marvel friendships and why you treasure them so dearly!
The Hype Box
Can't-miss news and updates from across the Marvel Universe!