Comics
Published February 9, 2018
Black Panther's Royal Family Tree
Learn about T'Challa's family lineage!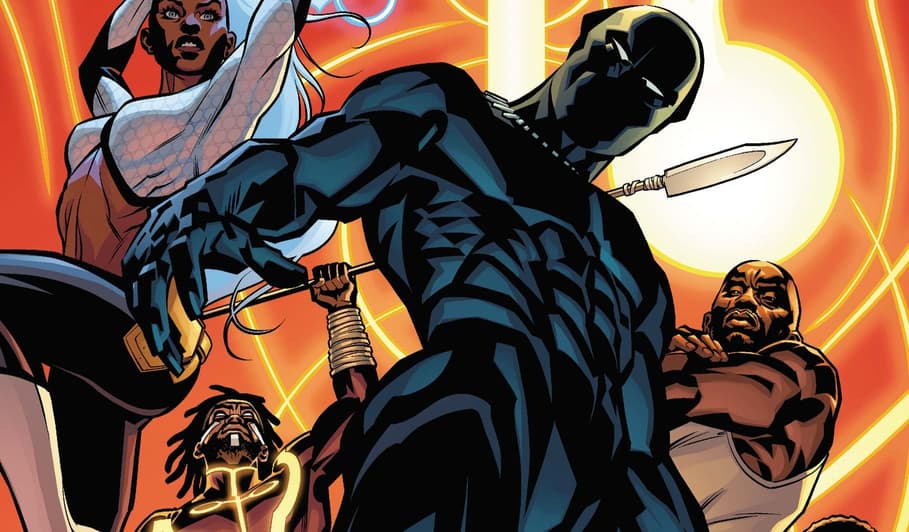 The Black Panther made his first ever appearance in the contentious FANTASTIC FOUR #52 alongside Reed Richards, Sue Storm, Johnny Storm, and Ben Grimm. Two years later, he teamed up with Captain America for the first time in TALES OF SUSPENSE #97 before Steve Rogers visited Wakanda one issue later in #98.
In 1968, just two years after his debut, T'Challa rose to the highest ranks of super heroism when he joined the Avengers in issue #52 of the team series. The King's rise in popularity continued, and after working alongside Earth's Mightiest Heroes for several years, Black Panther got his own solo series with JUNGLE ACTION in 1973. A different king—Jack Kirby—then took over as writer, artist, and editor of another new series for the hero with BLACK PANTHER.
After enjoying some legendary solo title runs, including Christopher Priest's seminal BLACK PANTHER, T'Challa brought his brand of compassion and justice to all corners of the Marvel Universe. He made a visit to the year 2099, Reginald Hudlin took him to new heights with a new series, and the mantle underwent a couple of changes starting in 2008, but the best was still yet to come for the now classic super hero.
In 2016, Ta-Nehisi Coates began telling a story with a different focus on the struggles of the throne, the responsibility of leadership, and the precarious relationship that Wakanda has with the world in his ongoing BLACK PANTHER series. These new emphases were further explored as the range of the character's influence expanded in BLACK PANTHER: WORLD OF WAKANDA and BLACK PANTHER AND THE CREW.
Most recently, Evan Narcisse has examined the early days of T'Challa's ascension to the throne in RISE OF THE BLACK PANTHER and Ralph Macchio has unleashed the power of the Panther on villains and criminals everywhere in BLACK PANTHER: THE SOUND AND THE FURY.
Already one of the greatest Marvel characters in history, the future will see The Black Panther continue his ascent as a symbol, a king, and a super hero.
After you explore the roots and different branches of T'Challa's family tree, dive into Marvel Unlimited for a look at his history in Marvel Comics over the last 52 years.
The Hype Box
Can't-miss news and updates from across the Marvel Universe!