Comics
Published September 5, 2018
The Comics History Of Typhoid Mary
Mary Walker, and her more deadly identities, have made quite an impression across the Marvel Universe.
Since her debut in 1988, thanks to legendary creators Ann Nocenti and John Romita Jr. in the pages of DAREDEVIL, Typhoid Mary has been causing trouble all over the Marvel Universe. As a young girl, Mary Walker sustained horrible mental and physical trauma that lead to the creation of multiple personalities. As she grew up, the powerful Typhoid Mary persona took control and put her on the path to becoming one of the most dangerous assassins on the streets. 
Typhoid Mary has played a role in many Marvel stories through the year, and she now serves as the inspiration for the fascinating character Mary Walker (played by Alice Eve) in Season 2 of "Marvel's Iron Fist," debuting Friday, September 7 on Netflix. 
Let's take a look back at some of Typhoid Mary's most memorable comic book appearances… 
The Beginning
The Beginning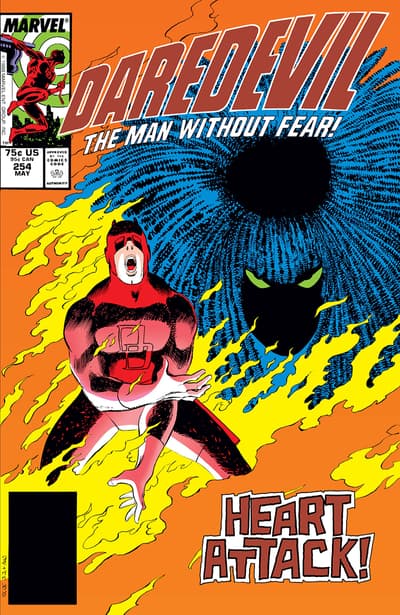 First appearing in 1988's DAREDEVIL #254, Typhoid Mary burst onto the scene killing scumbags in New York, which garnered the attention of the Kingpin. He had additional information about her past as a longtime patient of mental institutions because of her Dissociative identity disorder, which he used to his advantage. Wilson Fisk soon hired her to tear Matt Murdock apart from the inside out. Typhoid agreed, sending Mary to get to know him romantically and attacking him as Typhoid both by herself and with the help of other enemies. She nearly killed Daredevil, which Fisk frowned up, wanting to do the job himself, but he kept her on as muscle moving forward.
Bloody Mary
Bloody Mary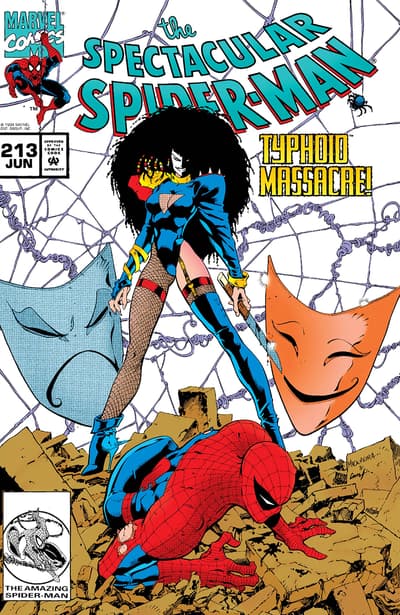 After several dark adventures, Typhoid once again made her presence felt in the Big Apple, this time killing abusers of women. When Peter Parker caught the assignment to cover the story in SPECTACULAR SPIDER-MAN #213 - #214, he not only talked to a sole witness, but also gave her Mary Jane's number so they could talk. The witness turned out to be Mary, and the killer was another of her personalities, known as Bloody Mary. Spider-Man eventually stopped her, only to have Mary reveal that she had four personalities, one of which was lost, and then plead for him to have her locked up, which he agreed to. 
Madness For Hire
Madness For Hire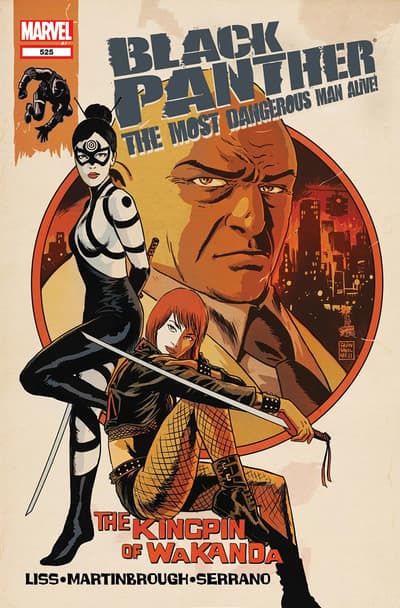 Manipulating Deadpool
Manipulating Deadpool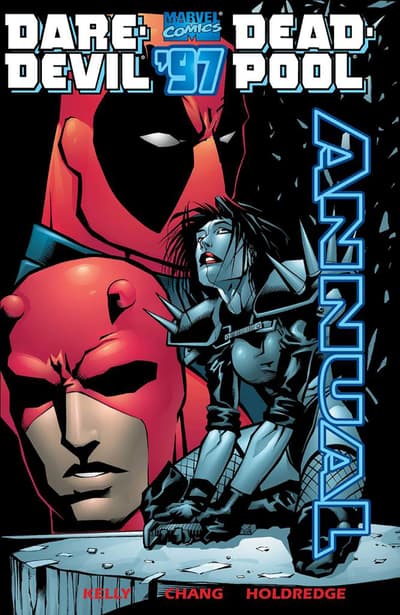 While on the subject of the Merc with a Mouth, Mary and Typhoid both separately hired Wade Wilson during the assassin's first solo ongoing series. As seen in DEADPOOL #6 - #14 and the DAREDEVIL/DEADPOOL '97 ANNUAL, the former wanted him to kill her, while the latter wanted him to break her out an asylum. On a heroic kick at the time, Deadpool saved the woman and even tried helping her face her demons with a certain Daredevil, who it turned out had inadvertently created one of her personalities when he fought a criminal inside a brothel in the pages of DAREDEVIL: MAN WITHOUT FEAR #2. For his altruistic attempt, Typhoid repaid Wade by pretending to be his beloved Siryn, and crossing a line by sleeping with him before revealing the truth. Since then, she's been known to cross back over into Wade's life, including when he was presumed dead in DEADPOOL #63 and trying to off himself in DEADPOOL #50 and #51.
Hardcore
Hardcore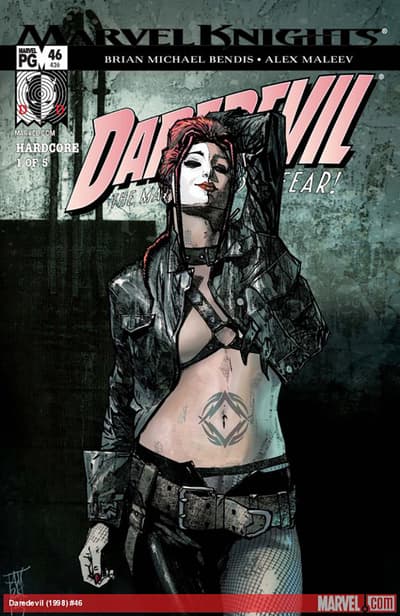 Rarely far from Hell's Kitchen or its denizens, Typhoid found herself back in action when a looking-to-reclaim-his-territory Kingpin slapped soap opera star Mary around until her mean side came out in DAREDEVIL #46 - #50. At that point, she found Matt Murdock and used her pyrokinesis to set him on fire. Luckily, the blind lawyer from Hell's Kitchen had Jessica Jones nearby who helped stop her. Even luckier, her boyfriend Luke Cage came around and helped stop the mutant powerhouse, but it was Murdock who knocked her out of commission.  
Showing Initiative
Showing Initiative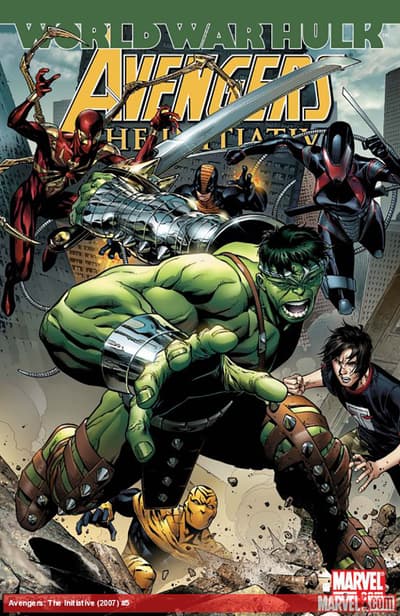 Locked up after trying to attack Murdock, Typhoid found herself free once again when Electro orchestrated a jailbreak on the Raft, as seen in NEW AVENGERS #1. In the wind, she eventually wound up joining with The Initiative in an effort to get her personalities under control. In exchange, she worked for Henry Peter Gyrich under the name Mutant Zero in AVENGERS: THE INITIATIVE. Eventually, her secret got out and she found herself alongside her fellow Shadow Initiative members marooned in Madripoor after Norman Osborn killed both S.H.I.E.L.D. and the Initiative. She escaped into the wilds instead of returning to the States with her teammates. 
Land of Shadows
Land of Shadows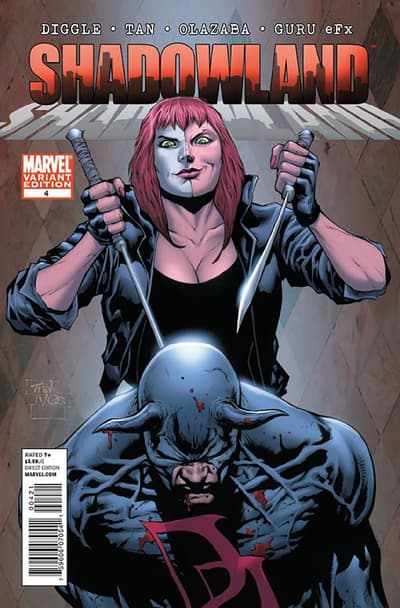 During the time when Daredevil took over The Hand and used it as a force for "good" in Hell's Kitchen, he asked for help and Typhoid answered. She claimed to be reformed, helped by the Initiative, and sat by his side in books like SHADOWLAND and DAREDEVIL #509 and #510. Unbeknownst to her, though, she actually served as Kingpin's eyes and ears inside the compound thanks to a post-hypnotic suggestion! 
Sisterhood of Mutants
Sisterhood of Mutants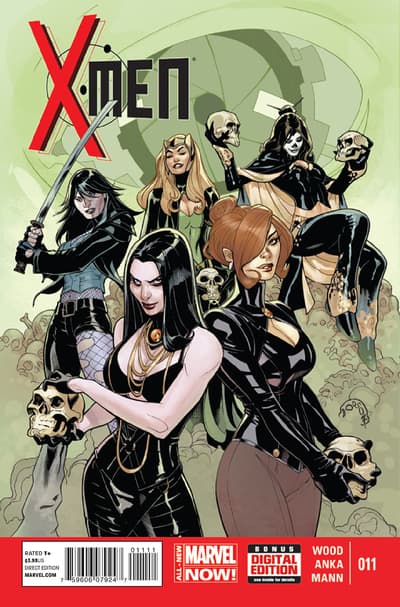 Eventually breaking away from the Kingpin of Crime, Mary allied herself with the new Lady Deathstrike who sought out the wildly dangerous alien intelligence known as Arkea. They soon found themselves not only following an Arkea-possessed scientist, but also joined by Enchantress and the recently resurrected Selene and Madelyne Pryor in X-MEN #7 - #12. Ultimately, though, Typhoid's sword skills paled in comparison to Psylocke's and she fell during the battle. 
The Hype Box
Can't-miss news and updates from across the Marvel Universe!