Comics
Published January 31, 2020
The Complete History of Pepper Potts
Prepare for '2020 Rescue' #1 with a look at Pepper's armored past!
Pepper Potts has been through a lot in her 57 years of existence. Starting off as a supporting character, she's gone above and beyond, becoming a CEO, a Super Hero, and more... And on March 4, writer Dana Schwartz and artist Jacen Burrows will explore her past, present, and future with the launch of the two-issue 2020 RESCUE limited series!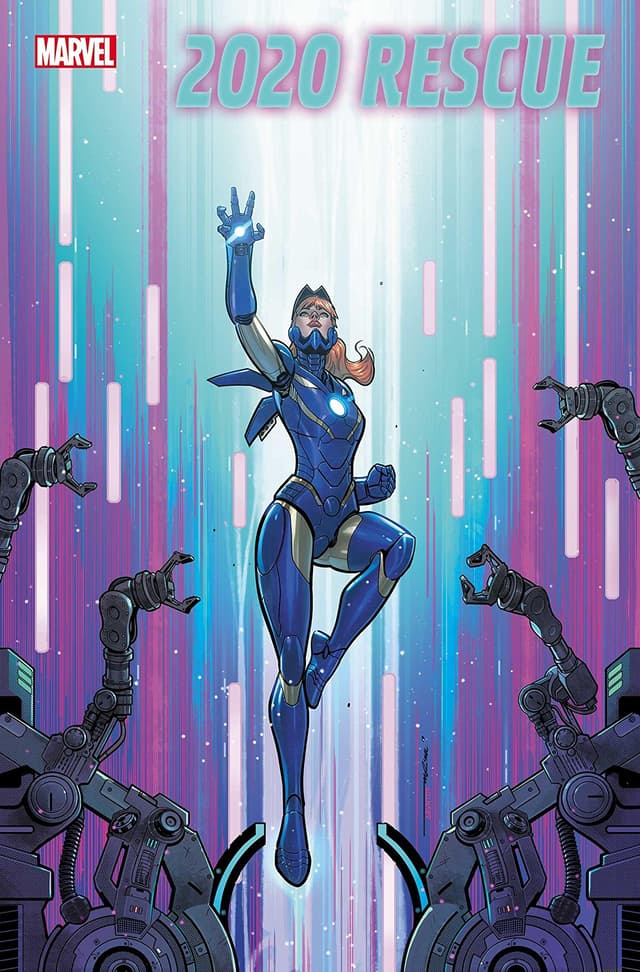 Though initially into Tony Stark—starting with her debut in TALES OF SUSPENSE (1959) #45—Potts eventually paired up with the billionaire's chauffeur, Happy Hogan, and the two got married. Pep and Hap were together until Hogan died in the wake of CIVIL WAR, leaving Potts unwilling to take part in Super Hero mix-ups for a while.
But she came back into the fold full-time when Matt Fraction kicked off INVINCIBLE IRON MAN in 2008. After Pepper was injured in an attack by Ezekiel Stane, Tony Stark implanted a powerful repulsor-magnet in her chest that would keep the inoperable shrapnel in one place—while also giving her the ability to fly. Further upgrades corrected her vision, gave her a better metabolism, increased her strength, upped her reaction time, and even gave her super intelligence. And though she told Tony that she appreciated the added abilities that came along with Stark's upgrades, she wanted it out of her as soon as possible.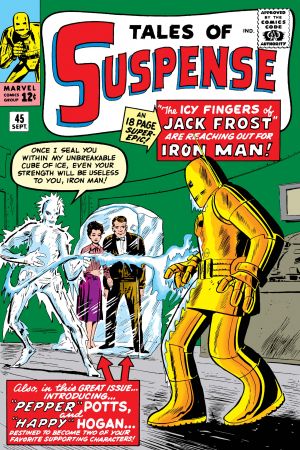 Tony agreed to work on that problem, but also began tinkering with another idea—a suit of armor designed specifically for Potts. She only discovered the suit after Norman Osborn took over S.H.I.E.L.D., turned it into H.A.M.M.E.R., and tried to kill Stark after the events of SECRET INVASION. Osborn got especially mad when he accidentally launched a virus that Stark left in case the former Green Goblin attempted to illegally access the Super Hero Registration Database...which (of course) he did on his very first day. 
When Stark planned to shut down his own mind to erase the last remaining copy of the Super Hero Registration database, he put Pepper in charge of shutting down his company as well. In a moment of frustration at the end of INVINCIBLE IRON MAN (2008) #10, she started trashing the office and discovered a secret lab with the very suit of armor designed just for her!
Dubbed the 1616 armor and kitted out with a J.A.R.V.I.S. artificial intelligence interface, the suit was specifically designed for emergency response operations, which led to her taking on the name Rescue. After saving a few people, Potts got captured by Osborn's H.A.M.M.E.R. agents—but got away because she and the armor parts were all registered. 
From there, Pep tried to find the on-the-run Stark, eventually catching up with him in Russia. After a brief reunion, the duo was captured and tortured by the Super Villain called Madame Masque. Pepper managed to control the Rescue armor to free them both and give Iron Man time to escape.
In INVINCIBLE IRON MAN (2008) #17, Potts donned Masque's mask and took her place in Norman Osborn's operation, claiming to have killed Pepper and offering him the Rescue armor. She then used this as cover to free the captured Maria Hill and Black Widow. Meanwhile, Stark was defeated by Osborn just as his mind fully entered the deletion process, putting the hero in a vegetative state. Thanks to his will, Stark's body was passed along to the care of Dr. Donald Blake who was working with Hill, Widow, Potts, and Bucky Barnes (who was in the midst of his stint as Captain America) to figure out how to reboot Tony!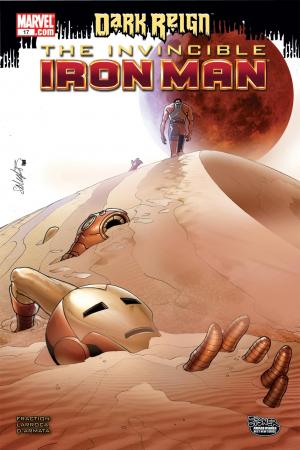 Invincible Iron Man (2008) #17
published

added to marvel unlimited

rating

other

writer

editor

letterer

colorist

inker

penciller
What is Marvel Unlimited?
In issue #21 of that series, Potts agreed to have her chest piece removed and put into Tony to help bring him back, while the J.A.R.V.I.S.-controlled armor assisted in the surgery. Between that, and some help from Thor, Captain America, and Doctor Strange, Tony came back to life—but without huge chunks of his memory, including both the Super Hero Civil War and his recent relationship with Pepper. As Stark struggled to regain his body, Pepper and the others fought off an attack by Ghost, who was hunting Iron Man on behalf of Madame Masque.
Though she had her doubts about suiting up, the memory of her beloved Happy encouraged her to take her rightful place in the world of capes and costumes. Pepper had even more on her plate when Stark put her in charge of his company once again, and yet she still wanted to get back to being Rescue, which happened in INVINCIBLE IRON MAN (2008) #29 when she got a brand-new super suit.
Both in and out of the new Rescue armor, Pepper took on the likes of Detroit Steel, Electro, Sandman, the Hammer Corps, and even a souped-up Grey Gargoyle (during FEAR ITSELF)! While Tony freed himself from and eventually defeated the Mandarin, Pepper realized that her suit had been compromised and severed ties...for a time.
She kicked around for a bit, declining Spider-Man's offer for a job after Stark hired Mary Jane Watson to work for him. She later returned to the Rescue armor once again to confront Riri Williams when she starred in the 2016-launching INVINCIBLE IRON MAN—but after realizing Riri had the best of intentions, Pep signed off on her armored adventures. Even more recently, Pepper returned to the Rescue armor to fight alongside the Underground during SECRET EMPIRE.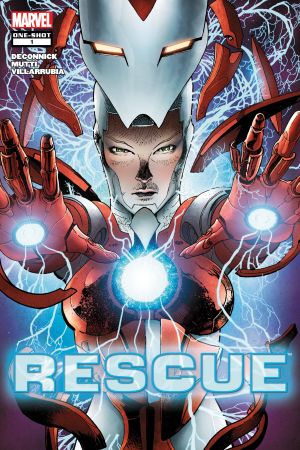 The Hype Box
Can't-miss news and updates from across the Marvel Universe!