Comics
Published December 31, 2019
The History of the Ravencroft Institute for the Criminally Insane
Prepare for 'Ravencroft' #1 with a look at the Institute's dark past...
During ABSOLUTE CARNAGE, Cletus Kasady's unchecked mayhem led to the destruction of  the Ravencroft Institute for the Criminally Insane. But this dark corner of the Marvel Universe won't be held down for long... Next month, writer Frank Tieri is writing three RUINS OF RAVENCROFT one-shots that will reveal the institute has a much longer history than we previously realized.
Tieri and artist Guillermo Sanna will explore Victor Creed's stint at the institute in RUINS OF RAVENCROFT: SABRETOOTH  #1, while Tieri and artist Stefano Landini will pit the Lord of the Vampires against Captain America in RUINS OF RAVENCROFT: DRACULA. Tieri and artist Guiu Villanova's RUINS OF RAVENCROFT: CARNAGE #1 will then shed new light on Ravencroft's long-hidden secrets.
After the final one-shot is released, Tieri and artist Angel Unzueta will explore the asylum in the five-issue RAVENCROFT limited series, beginning on January 29.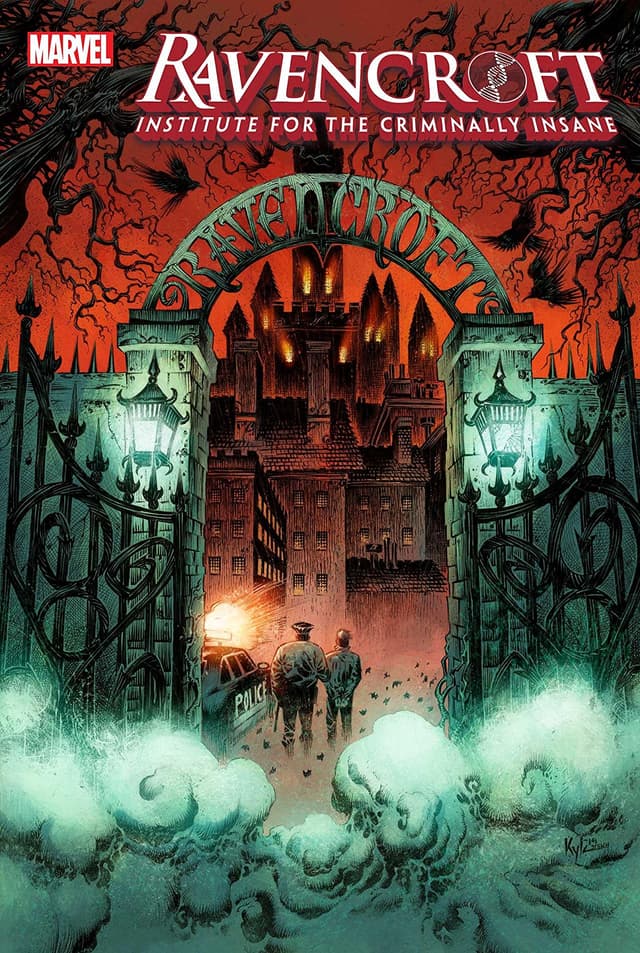 But to truly understand Ravencroft's history, we have to go over the most important chapters of its past.
Time For a New Approach
Ravencroft founder Dr. Ashley Kafka made her debut in SPECTACULAR SPIDER-MAN (1976) #178, in the aftermath of KRAVEN'S LAST HUNT. Kafka attempted to treat Vermin's psychological issues with more compassion by attempting to reach the person he was before Baron Zemo experimented on him. Although that approach didn't necessarily yield the intended results, it may have paved the way for Kafka to be considered an authority on Super Villain treatment.
Maximum Carnage
The earlier version of Ravencroft first appeared in SPIDER-MAN  UNLIMITED (1993) #1, when Carnage was wheeled in for treatment. In perhaps an unsettling sign of things to come, Carnage easily escaped after killing his doctors and guards. Before his departure, Carnage also befriended Shriek, an insane criminal who shared his love for destruction and death.
Shriek If You Hear Me
After that disaster, the old version of Ravencroft was closed. In its place, Kafka founded a new incarnation that was dedicated to treating insane superpowered criminals. WEB OF SPIDER-MAN (1985) ANNUAL #10 unveiled Ravencroft's change of focus, as Shriek was one of the first criminals to be admitted. John Jameson also joined the facility as the security director in this issue; which is a role that he will return to in the upcoming RAVENCROFT series.
Shriek nearly escaped after causing a riot. But the new Ravencroft also had a big success in its initial appearance. Vermin's human alter-ego, Edward Whelan, had made such an impressive recovery that he became an assistant to Kafka out of gratitude.
The Revolving Door of Evil
As Ravencroft grew, it was used to hold some of Spider-Man's most dangerous foes including Chameleon, Doctor Octopus, Electro, Jackal, Massacre, Mysterio, and Vulture, among many others. This may have been a maximum security facility, but all of these bad guys eventually escaped captivity. That's not a very high success rate for Ravencroft, and Kafka's dream of rehabilitating and treating her inmates was often dashed.
A Traveling Man
Ravencroft was often a fixture of Spider-Man comics during the '90s, even during THE CLONE SAGA. That story kicked into high gear in "Power and Responsibility;" which ran through WEB OF SPIDER-MAN (1985) #117, AMAZING SPIDER-MAN (1963) #394, SPIDER-MAN (1990) #51, and SPECTACULAR SPIDER-MAN (1975) #217. The enigmatic and extremely powerful Judas Traveller used Ravencroft as his testing ground to push Spider-Man and his clone, Ben Reilly, to their limits. The two heroes teamed up to stop the crisis, but Traveller was far from finished with them.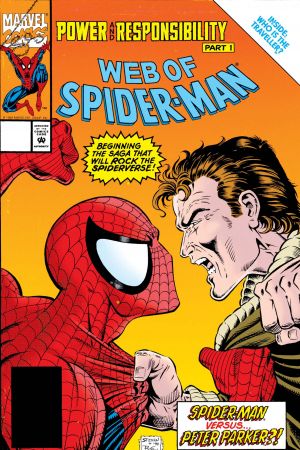 Web of Spider-Man (1985) #117
published

added to marvel unlimited

penciller

colorist

writer

letterer

inker

editor

penciller (cover)
What is Marvel Unlimited?
The Trial of Spider-Man
In WEB OF SPIDER-MAN (1985) #126 and AMAZING SPIDER-MAN (1963) #403, Traveller put Spider-Man on trial at Ravencroft with Carnage as the prosecutor and the inmates as the jury. Traveller served as the judge and he even allowed Carnage to discover Spider-Man's secret identity during this ordeal. However, Traveller also ensured that Carnage didn't remember that detail when he put things back to the way they were beforehand.
Evil Personified
Years later, Ravencroft played a big part in VENGEANCE OF THE MOON KNIGHT (2009) #3-6, as Moon Knight's adversary, Raul Bushman, was taken in as a patient. By this time, Ravencroft's focus was expanded to include non-powered criminals and killers who were considered among the worst of the worst. Paradoxically, these "normal" inmates made Ravencroft even more dangerous than it was before.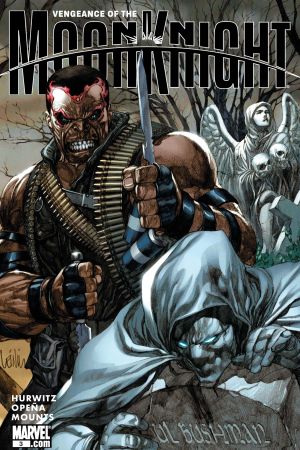 Vengeance of the Moon Knight (2009) #3
published

added to marvel unlimited

rating

colorist

artist

penciller

writer

letterer
What is Marvel Unlimited?
Death of the Dream?
Doctor Kafka was a fixture at Ravencroft and one of Spider-Man's reliable allies until her untimely death in SUPERIOR SPIDER-MAN (2013) #4 at the hands of Massacre. During this era, Doctor Octopus was in control of Peter Parker's body. And even Doc Ock was repulsed by Kafka's murder.
Despite her death, Kafka may yet resurface in the future. She was among the dead returned to life as clones in THE CLONE CONSPIRACY. And if the Kafka clone is still out there, then it's only a matter of time before she shows up again.
Read these issues on Marvel Unlimited, then pre-order RAVENCROFT #1 at your local comic shop today!
The Hype Box
Can't-miss news and updates from across the Marvel Universe!