Comics
Published February 13, 2018
The Hunt for Wolverine Expands into Four Different Series
Is Logan truly back? This May, the hunt continues across the Marvel Universe!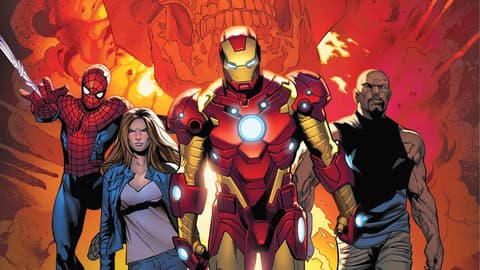 Wolverine is back…or so it seems. Ever since MARVEL LEGACY #1, we've gotten glimpses of what appears to be Wolverine popping up across the Marvel Universe. But is it really Logan?
For a character with as rich a history as Wolverine—even though he sometimes couldn't remember it all himself—telling the tale of his potential return can't be contained to just one series. In April, THE HUNT FOR WOLVERINE #1 one-shot will be released, and then in May, four different four-part series will debut that will continue the story. As Wolverine's past comes back to haunt many a mutant, each story will harken back to an old school adventure.
The event is orchestrated by HUNT FOR WOLVERINE and DEATH OF WOLVERINE writer Charles Soule, with a bevy of talent attached to the various titles. The four series are:
HUNT FOR WOLVERINE: WEAPON LOST (#1-4)
Written by Charles Soule
Art by Matteo Buffagni
HUNT FOR WOLVERINE: ADAMANTIUM AGENDA (#1-4)
Written by Tom Taylor
Art by R.B. Silva
HUNT FOR WOLVERINE: CLAWS OF A KILLER (#1-4)
Written by Mariko Tamaki
Art by Butch Guice
HUNT FOR WOLVERINE: MYSTERY IN MADRIPOOR (#1-4)
Written by Jim Zub
Art by Chris Bachalo
Check out a gallery of covers from the four series:
Said series editor Mark Paniccia, "I've been holding my tongue, just waiting to announce this project and team of ultra-talented creators. While these stories all reveal clues to the larger mystery behind Wolverine's return, the writers all have some pretty huge moments planned that will have X-MEN fans talking and debating for some time to come."
Major Marvel heroes like Daredevil, Kitty Pryde, Spider-Man and Iron Man, will become involved in the story, as they try to track down Logan and figure out his secrets. Each series will also contain its own distinct genre and mystery: WEAPON LOST will be a noir/detective story, ADAMANTIUM AGENDA more action/adventure focused, CLAWS OF A KILLER fits its title with a horror style, while MYSTERY IN MADRIPOOR is a dark romance.
The Hype Box
Can't-miss news and updates from across the Marvel Universe!