Comics
Published June 25, 2018
The Immortal Hulk's Smashing New Series
Marvel's C.B. Cebulski and Tom Brevoort talk about Bruce Banner's return!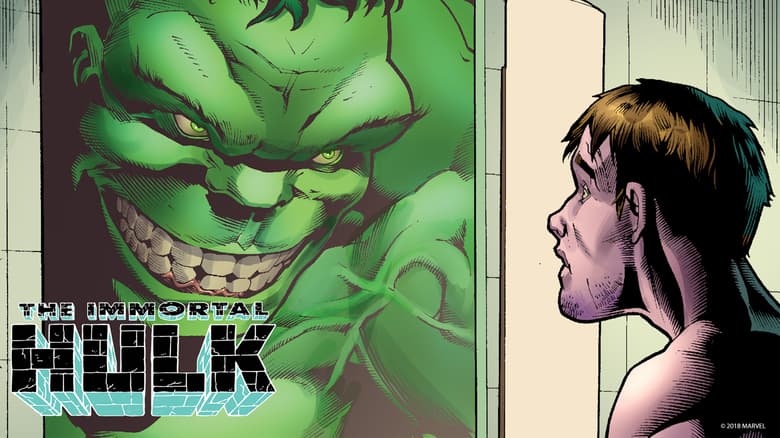 THE IMMORTAL HULK #1 hit stores on June 6, and the return of Bruce Banner has Hulk fans ready for more! The new run with writer Al Ewing and artist Joe Bennett is promising to be a real battle between Banner's monstrous super powers and his conflicted conscience, and this classic Super Hero is heading into some very dark territory. The video above has a look at the issues to come and some insight from Marvel Comics.
Marvel Executive Editor Tom Brevoort said THE IMMORTAL HULK was somewhat of a return to form, calling this run "so different, and yet so true to the essence of the character." Marvel Editor-in-Chief C.B. Cebulski went into more detail about the Hulk's dark direction, pointing out that "fans love the dark corners of the Marvel Universe." He added: "While there are so many characters who play in that area of the Marvel Universe, riding the line between good and evil, the Hulk has been a character that you've never really seen in this situation."
Writer Al Ewing also revealed that he wanted to treat THE IMMORTAL HULK like a "horror book," which took inspiration from early Hulk comics and Bruce Banner's struggle between being the good guy and the "big guy."
THE IMMORTAL HULK #1 is on sale now in the Marvel Comics Shop and your local comic book store! Contact your store for information about upcoming issues!
The Hype Box
Can't-miss news and updates from across the Marvel Universe!