Comics
Published February 18, 2020
The Legacy of Isaiah Bradley: The First Black Captain America
Arriving in comic shops on February 19, MARVEL'S VOICES #1 features a collection of brand-new Super Hero adventures, as well as seven essays from creatives and cultural journalists discussing their favorite Marvel characters, stories, and comic book eras. Each written from the author's unique perspective, the essays present a diverse range of reflections, topics, and themes. These are Marvel's voices.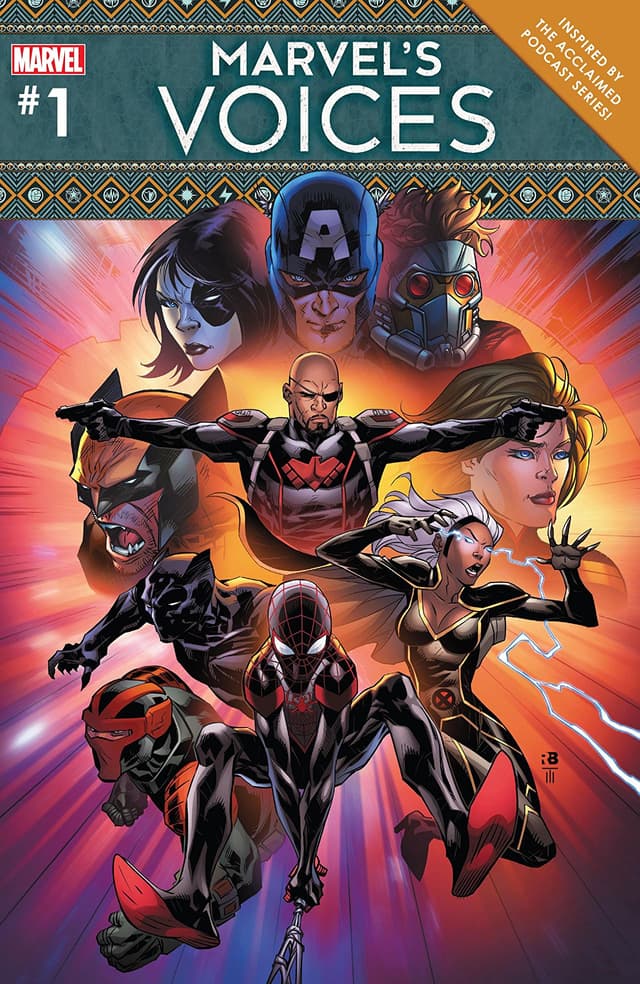 Sam Wilson has been considered the first Black Captain America since he first picked up Cap's shield in CAPTAIN AMERICA: SENTINEL OF LIBERTY (1998). However, the day I learned about Isaiah Bradley, my mind was changed forever. Bradley's first appearance was in TRUTH: RED, WHITE AND BLACK (2003), a series written by the late Robert Morales and drawn by Kyle Baker. Since the story begins in the 1940s, canonically, Isaiah arrived first in the Earth-616 timeline.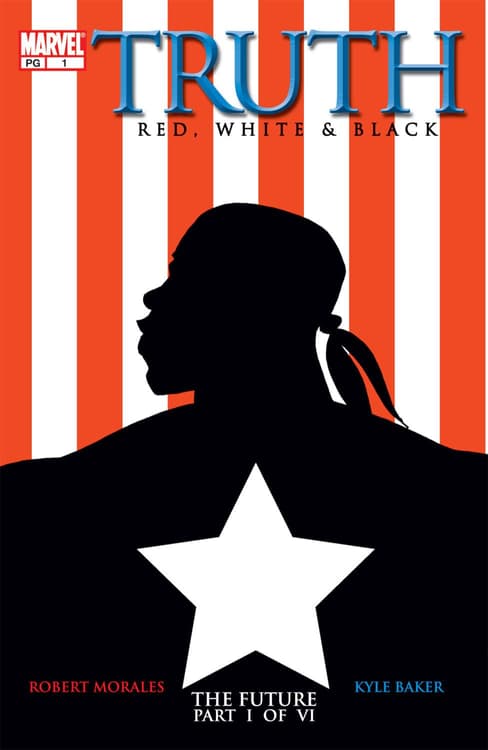 The U.S. military was desperate to re-create more of the destroyed Super-Soldier serum that had enhanced Steve Rogers; Bradley's entire all-Black platoon was injected with an experimental version of the Super-Soldier serum. Bradley, the sole surviving member, was forced to go on a suicide mission to take out a Nazi battalion behind enemy lines. It was a bloody mission, his only weapons a gun, shield and a Captain America suit he stole along the way. Bradley completed the task, but he was captured and thrown in a German jail. Although he was eventually rescued, stateside the U.S. court-martialed him and accused him of going AWOL and trying to impersonate Captain America. He was held in solitary confinement for seventeen years.
"Justice"
In THE CREW (2003) #5, written by Priest and drawn by Joe Bennett, it's revealed that Isaiah had a son via surrogate while he was incarcerated. Scientists were attempting to re-create the serum genetically with eggs taken from his wife, Faith (without her permission while she was having surgery for an appendectomy). When Faith learned of the child's existence, she feared for his safety and placed him on a train headed for Boston, putting him as far away from his biological family as possible.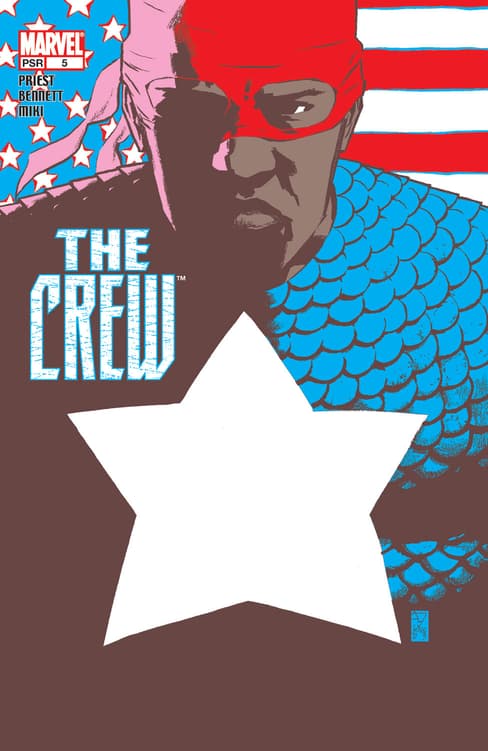 Josiah was raised in a Catholic orphanage, where he stayed until his powers manifested and he accidentally hurt a nun. He fled and, lying about his age, joined the military. When Josiah finally learned the truth of his lineage, he'd been in a military jail for five years for punching a racist superior officer in Vietnam. 
Disillusioned after meeting his mother and seeing what'd become of his father (the serum and solitary broke Isaiah mentally), Josiah became a mercenary, eventually converting to Islam in Africa and changing his name to Josiah X. Back in New York, Josiah found his calling, becoming a Muslim minister by day and the crime-fighting Super Hero "Justice" at night. He donned a mask, carried his father's old shield and wore an authentic Captain America uniform that was mysteriously sent to him. 
"Patriot"
Steve Rogers eventually discovered Isaiah's past, which is why when he meets a teenager dressed like Bucky Barnes who calls himself "Patriot" in YOUNG AVENGERS (2005) #3, he's not surprised when he unmasks and reveals himself as Elijah Bradley, Isaiah's grandson and Josiah's nephew.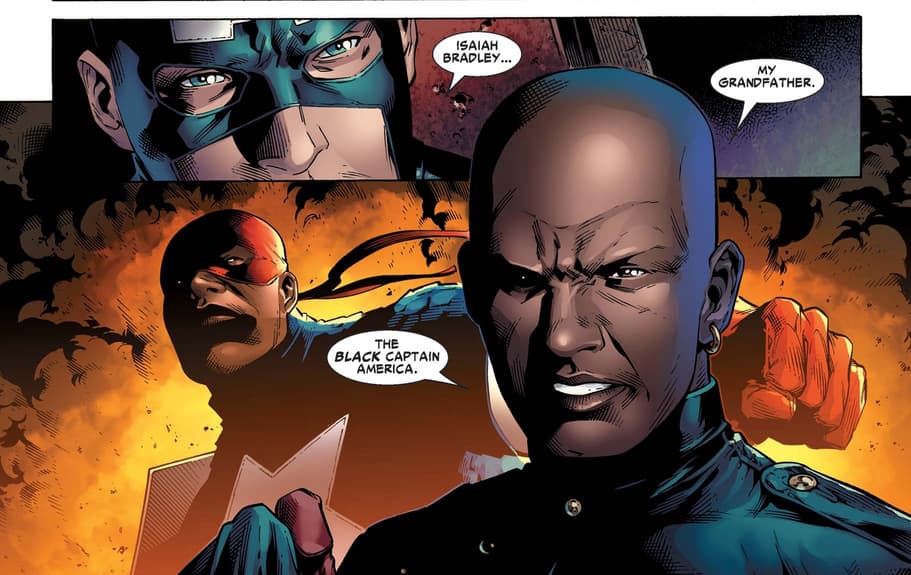 Isaiah Bradley's comic book legacy masterfully entwines Marvel's fictional universe with real-life events in African American history—truths like racism in the military, the Tuskegee Experiment, the Black Panther Party and Henrietta Lacks' legacy. These stories had a profound effect on me, because not only did they feature characters that looked like me, but they were all inspired by the truth.
Read MARVEL'S VOICES #1 at your local comic shop tomorrow, February 19!
The Hype Box
Can't-miss news and updates from across the Marvel Universe!