Comics
Published April 24, 2019
Suit Up And Get Ready To Be Taken On A Thrilling Journey Through 'The Moviemaking Magic of Marvel Studios: Heroes & Villains'
Go behind the scenes of your favorite Marvel Studios films to see how the mightiest heroes and deadliest villains were brought to life!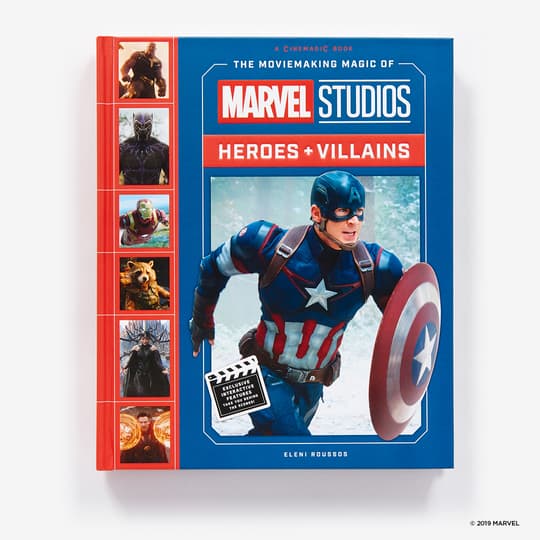 With over a decade and 20+ films from the Marvel Cinematic Universe, there is a wealth of information about the heroes, and villains, that take up every corner of Marvel's universe. Abrams Books captures the essence of the entire MCU with its release of "The Moviemaking Magic of Marvel Studios: Heroes & Villains," available now wherever books are sold.
When Marvel Studios' "Iron Man" exploded into theaters in 2008, it was not only the first-ever Marvel Studios film, but also the first installment in what would become the biggest and most awe-inspiring collection of superhero films ever made. At the heart of these films are characters that have captured the imaginations of audiences around the world—heroes like Iron Man, Black Widow, Captain America, Thor, and Black Panther, and fearsome villains like Red Skull, Ultron, and Thanos.
Now, explore the secrets behind the moviemaking magic that brought these heroes and villains to life. Through diagrams, photographs, concept sketches, and more, get the exclusive story of how filmmakers transformed comic book characters into larger-than-life, living, breathing icons of the big screen. Special bonus sections reveal the magic of some of the films' most memorable moments.
Once you've caught up on the entire MCU with "The Moviemaking Magic of Marvel Studios: Heroes & Villains," be sure to see the culmination of the last decade of the Marvel Cinematic Universe. Marvel Studios' "Avengers: Endgame" opens in theaters on April 26. Get tickets on Fandango now!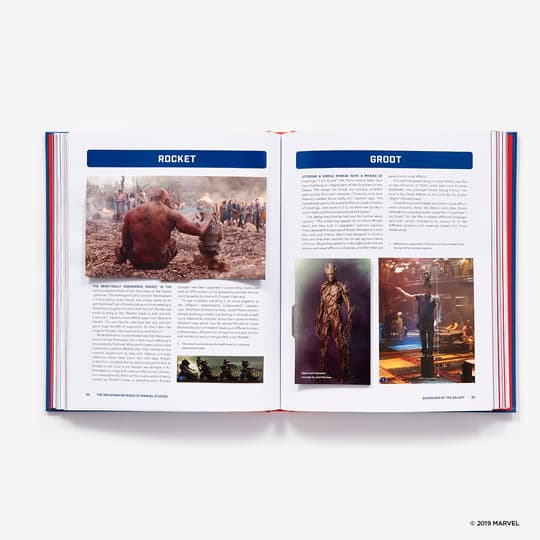 The Hype Box
Can't-miss news and updates from across the Marvel Universe!