Comics
Published October 15, 2020
The Power of Voice: America Chavez
Alexis Sanchez from Latinx Geeks shares thoughts on her favorite character and what it means to stand up for what is right.
Before reading my first Super Hero comic book I, like many other kids growing up in the 90s, watched Marvel animated shows. These shows became my gateway to comics. I quickly became obsessed with the stories and read any comics I could get my hands on, initially gravitating towards the X-Men and Captain America.
Steve Rogers, a "classic" example of a Super Hero, became one of my favorites. My senior year of high school, I centered a class presentation around Steve Rogers as a symbol of the American dream and even built a replica of his shield out of aluminium.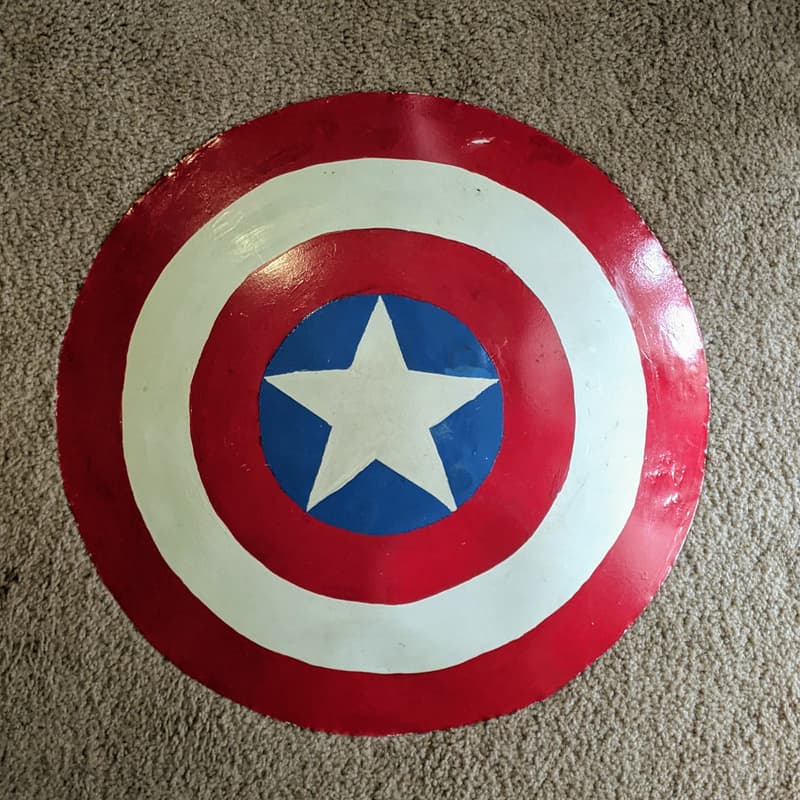 While I admired Steve Rogers, there was still a disconnect between who Rogers was and who I was—something was missing. Enter America Chavez. America was the first time I realized that the feeling I was missing while reading my favorite comics was the ability to see myself as a Super Hero. 
America not only looked "like me" but she was also queer and Latinx like me. More importantly, her heroism went further than any other Super Hero I'd read. America showed that fighting for what was right wasn't simple or easy, but was complex, messy, and most importantly necessary, because the possibility of love and joy as the outcome was worth the cost. 
Those possibilities, for America, are something worth fighting for. It's the possibility for a future filled with hope and love that guided her two mothers into sacrificing themselves to protect Utopia, their home planet, and their daughter whom they loved more than anyone. This in turn guided America into leaving Utopia to follow in her moms' footsteps to become a hero and protector of the multiverse. While being the protector of the multiverse should be reason enough to love her, there are infinite moments in the comics and animation that exemplify America's strengths and character. Three moments in particular truly encapsulate who America Chavez is to me.
The first moment appears in the comics anthology Marvel NOW! Point One (2012) #1. In the story "The New World," written by Kieron Gillan with art by Jamie McKelvie and Mike Norton, America meets Kid Loki on an alternate Earth for Korean BBQ. She immediately knows he's up to no good. While the whole story is great, it was when America said, "Hey, waitress. I'm good for the damages." and then commences to obliterate Kid Loki—a literal god—that I was hooked on America Chavez as a character. 
This moment introduced America as more than just a hothead Super Hero with super strength—a long established Latina "trope." Instead, America was established as an experienced hero who understood the consequences of her powers and was willing to accept them. It's a familiar moment echoed throughout her time with the Young Avengers and the Ultimates, when America's powers and experience is equal to longstanding Super Heroes like Carol Danvers and Monica Rambeau. 
My love for America Chavez only grew after her run-in with Kid Loki. In YOUNG AVENGERS (2005) #1, she joined the Young Avengers to beat the villain Mother, an interdimensional parasite, who wanted to take control of the multiverse. Ultimately the day is saved by love: the love between Billy Kaplan, AKA Wiccan, and his longtime boyfriend and now husband, Teddy Altman, AKA Hulkling.
What stuck out to me was America's belief in that love. It was so strong that it brought her to tears. Saying, "Of course it is," firmly believing that love is what will save the day (YOUNG AVENGERS (2013) #13). Sure, this moment  has the potential to be cheesy, but it comes across as earnest from this mysterious, powerful badass that can punch holes in the universe. This moment truly resonated with me because it's not often you see a larger than life persona being vulnerable and open about their belief that love wins.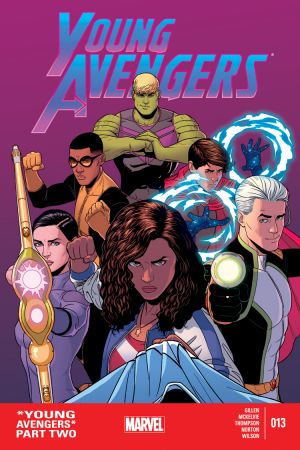 The third moment that defines America for me follows the events of Civil War II and the death of Rhodey at the hands of Thanos. After the funeral, America takes Kate Bishop on a trip through the multiverse to show her alternate, living versions of Rhodey. Kate worries that these alternate versions make Rhodey's death inconsequential to America. America assured her that that wasn't the case, these other versions only makes their version of Rhodey all the more important (CIVIL WAR II: CHOOSING SIDES #3).
While America's powers give her the ability to visit countless universes, infinite realities, witnessing countless deaths, it hasn't made her cynical or jaded about the value of life. Instead, her powers allow her to see the value and importance of each individual life across the multiverse, because they are all full of possibility. 
America Chavez is someone that fights not only to bring justice, but to create a world where love and joy are possible. For many, America Chavez has become not just a character we love, but an example of what a Super Hero should and can be.
For me, America and my ability to relate to her as a person through her victories and struggles is what brought me back into the Marvel Universe as a comic book reader, and guides my work as a journalist and critic. It has shown me what the power of representation can do for a person and inspired my co-founder and I to start Latinx Geeks, a community that advocates for and celebrates Latinx representation. It's a reminder of the importance of representation because everyone deserves to have that moment where they finally see themselves as a Super Hero.
In celebration of Hispanic Heritage Month, get to know our Hispanic and Latinx characters! From Araña to White Tiger, here's a handful of heroes who have made their mark on Marvel!
The Hype Box
Can't-miss news and updates from across the Marvel Universe!