Comics
Published September 18, 2019
The Silver Surver, Nova, Beta Ray Bill, and More Enter 'Annihilation - Scourge'
Get all the info on five one-shot stories coming this December!
Announced today by Newsarama, ANNIHILATION - SCOURGE is set to put the Marvel Universe in peril with five oversized one-shot tales coming this December!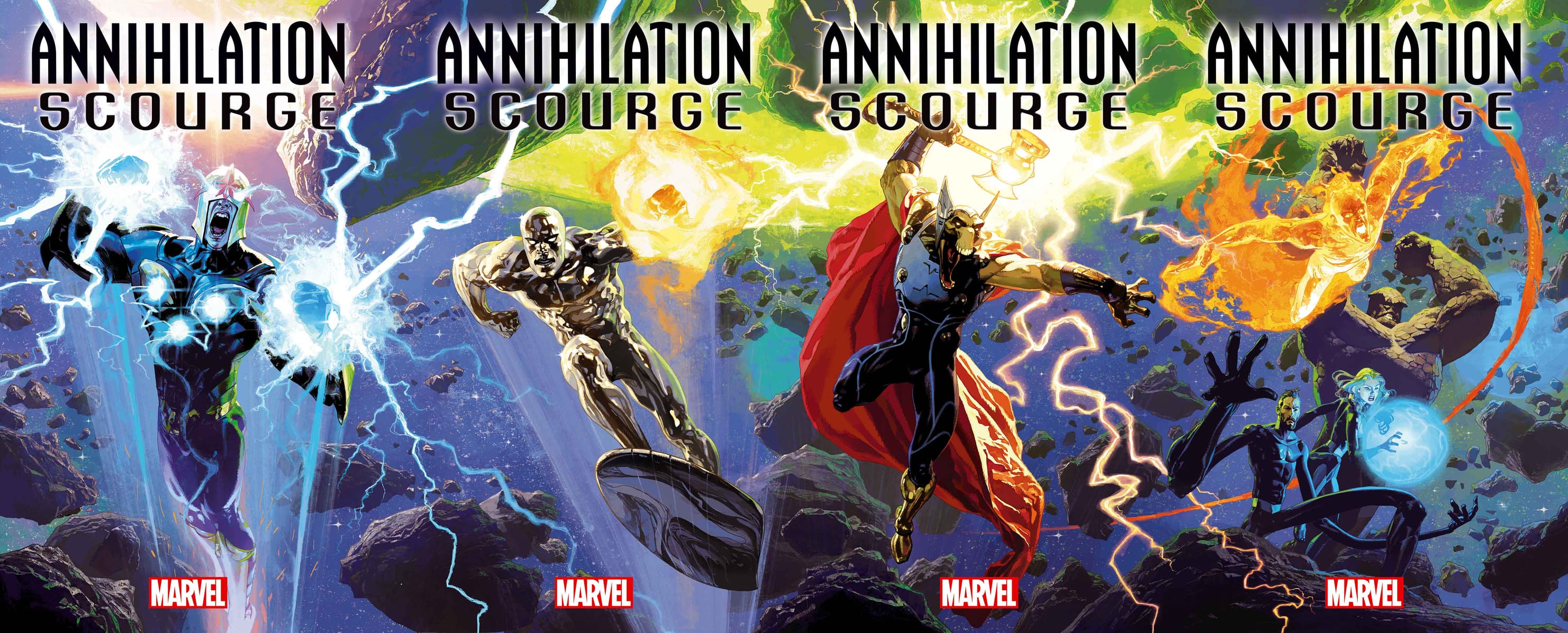 Following November's ANNIHILATION - SCOURGE ALPHA #1, the Silver Surfer, Nova, Beta Ray Bill, the Fantastic Four, and more are forced to enter a battle of cosmic proportions... Beginning with ANNIHILATION - SCOURGE: NOVA #1!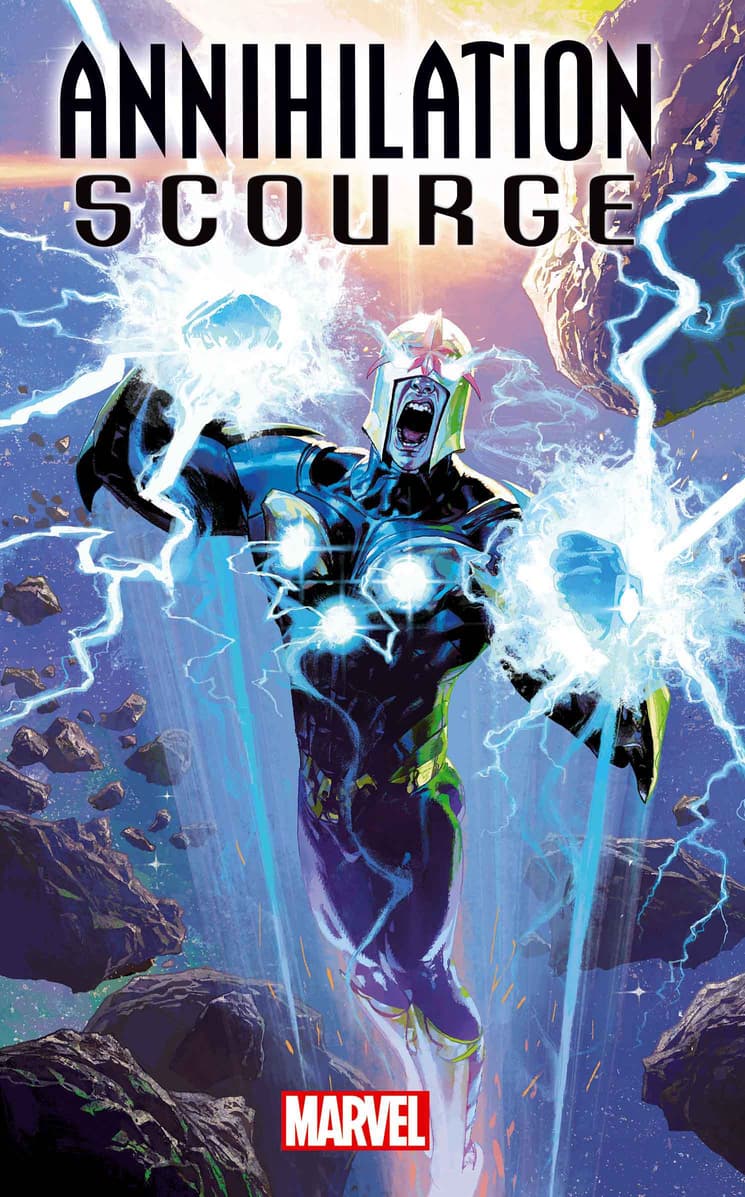 Written by ANNIHILATION mastermind Matthew Rosenberg with art by Ibraim Roberson, Nova is forced to team up with one of his most nefarious adversaries—Annihilus! But can Richard Rider trust the ruler of the Negative Zone to fight alongside him...or will this turn into a war with two fronts?
Next, in ANNIHILATION - SCOURGE: FANTASTIC FOUR #1, writer Christos Gage and artist Diego Olortegui alert the Fantastic Four to a potential tear in the dimension. But when the First Family goes to investigate, what they discover is so much worse than they prepared for...
Will the FF be able to hold back the Scourge or will the Negative Zone finally succeed in tearing this family apart? The Fantastic Four are about to learn that n one ever truly comes home from war...
Then, in ANNIHILATION - SCOURGE: SILVER SURFER #1, writer Dan Abnett and artist Paul Davidson, Norrin Radd returns in time to bear witness to the Scourge's atrocities—but his new status quo leaves him helpless to intervene!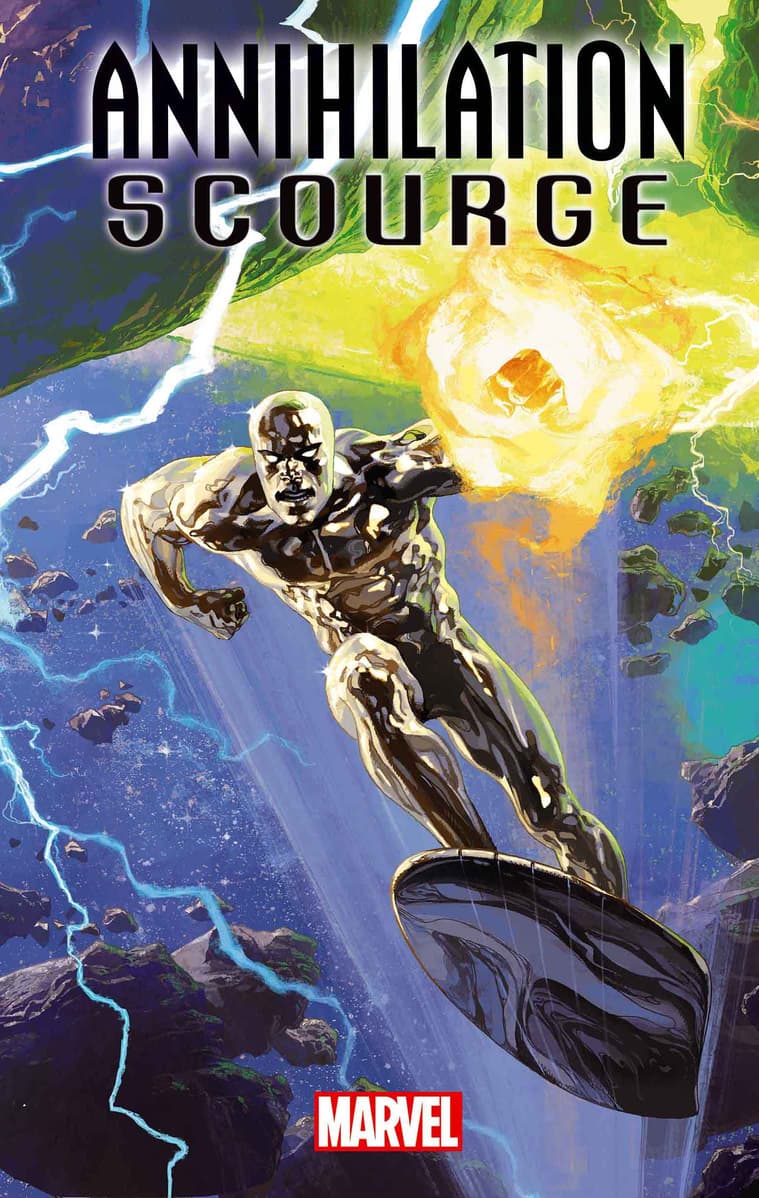 The Scourge is closing in and wreaking havoc across the galaxy, so will the Surfer be able to find a way to save the fleeing innocents around him—or will he be forced to stand by and herald in a new age of death?
As the Scourge arrives, continue the journey in ANNIHILATION - SCOURGE: BETA RAY BILL #1! Writer Michael Moreci and artist Alberto Alburquerque present Bill with a new fight as he attempts to rescue innocent lives from the dark power.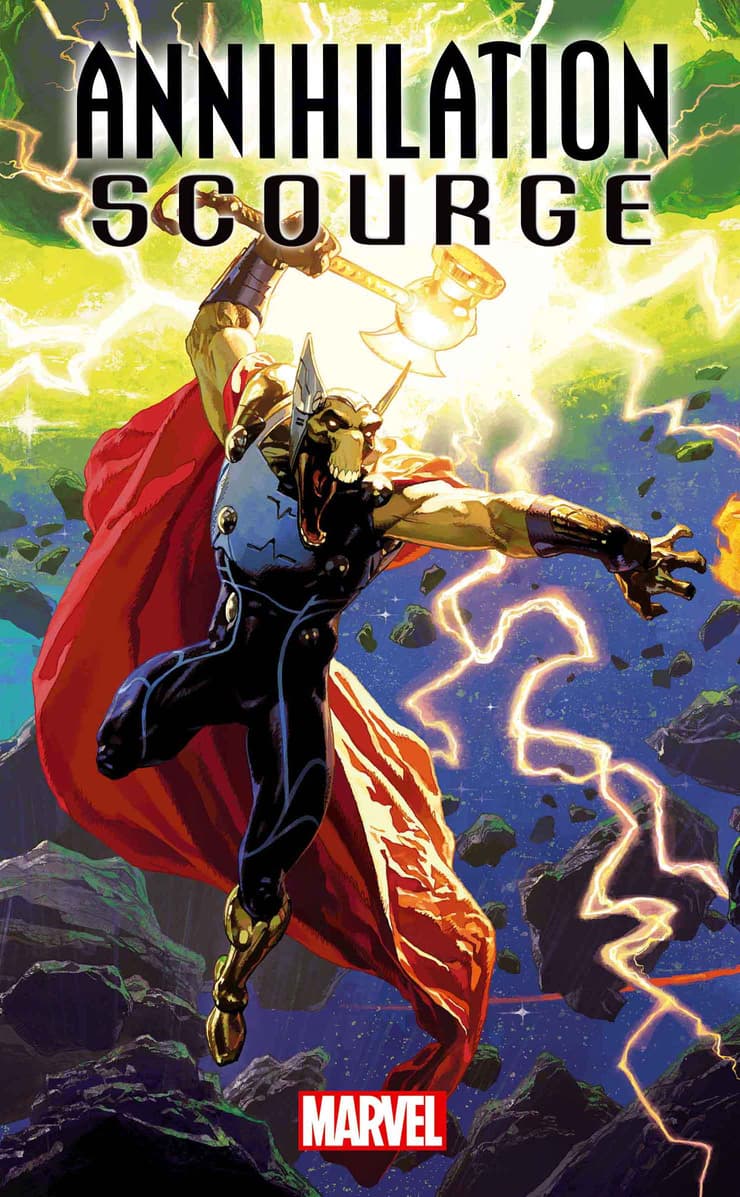 As the local population becomes infected, will Beta Ray Bill be able to fight back the horde—or are they already lost? Overwhelmed, will the hero himself fall victim to the Annihilation wave!?
Finally, in ANNIHILATION - SCOURGE OMEGA #1, Rosenberg returns alongside artist Manuel Garcia for the closing chapter... In the face of the Annihilation, there is no more room in the cosmos for heroes or villains—only survival.
Pre-order these issues at your local comic shop now, then begin the cosmic battle this December!
The Hype Box
Can't-miss news and updates from across the Marvel Universe!