Comics
Published November 23, 2016
The Spells of Doctor Strange: Reigning Supreme
Stephen teams with the New Avengers to take back the title of Sorcerer Supreme!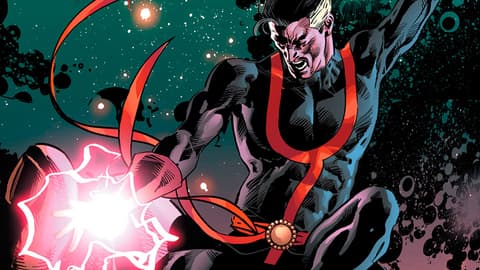 Stephen Strange kicked around the Marvel Universe for about two years in the 2010's without the mantle of Sorcerer Supreme, having lost it thanks to events seen in WORLD WAR HULK and the initial volume of NEW AVENGERS. Doctor Voodoo held his own as a replacement for a time, but soon died battling Agamotto. In the pages of NEW AVENGERS #31–34, Brian Michael Bendis, Michael Gaydos, Carlos Pacheco, Michael Avon Oeming, Mike Deodato, and a band of others came together to re-christen the one-time surgeon as the most powerful mystic in all of reality.
Before getting to that point, though, we saw New Avengers liaison Victoria Hand seemingly kill Damon Hellstrom before attacking one-time Strange associate Jennifer Kale. This garnered the attention of both the F.B.I. and S.H.I.E.L.D. who showed up at Avengers Mansion looking for answers.
Those answers came from Strange who entered Hand's mind to discover that Jericho Drumm's brother Daniel had taken over her body to destroy other mystics. Far from done with the plan, he then proceeded to hop in and out of all the New Avengers in a battle royale that got far more complicated when the main Avengers squad showed up!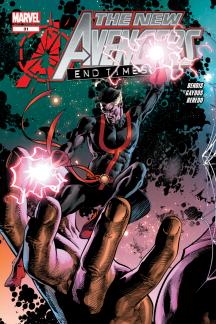 To end the hero-on-hero violence, Strange challenged Drumm with a battle to the death. Controlling everyone from Red Hulk and Spider-Man to Captain Marvel and Luke Cage, Drumm did his best to destroy Strange, but the Master of the Mystic Arts held a card or two up his sleeves including some dark magic he used to destroy Daniel's essence once and for all.
In the wake of the battle the not-so-dead Hellstrom appeared with the also not-as-dead-as-we-thought Ancient One. Impressed with Strange's drive to continue defending the realms from mystic menaces even after it stopped being his duty, Stephen's teacher offered him the chance to wield the Eye of Agamotto and Cloak of Levitation once more as the Sorcerer Supreme!
Opening the Book of Vishanti
The reason that Daniel came at Strange so hard in the final arc of this NEW AVENGERS volume can be seen as the series kicked off. In the first story by Bendis and Stuart Immonen, Jericho Drumm found himself assaulted by the Agamotto-possessed duo of Strange and Hellstrom. When attacked, he teleported the Eye to Luke Cage and the just starting out new New Avengers team. The demon took over Cage first, then Iron Fist, leading to an all-out demon invasion that only fully ended when Jericho sacrificed himself to stop the threat.
Next, Dan Jolley, Tony Harris and Paul Chadwick help Stephen deal with worsening hands and city-wide possession in DOCTOR STRANGE: FLIGHT OF BONES.
The Hype Box
Can't-miss news and updates from across the Marvel Universe!