Comics
Published November 16, 2016
The Untold Tale of the Sanctum Sanctorum
Doctor Strange's first demon-filled night in his new home!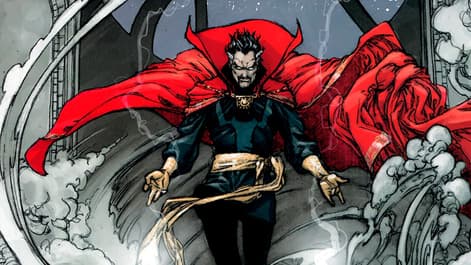 Unfortunately, some well-told tales fall through the cracks and don't find their way to the waiting hands of the readers. Sometimes a book gets canceled with scripts already completed or inventory tales remain in the editor's drawer. Occasionally those comics find their way out and into a series of publications. Once such tale—MARVEL VAULT: DOCTOR STRANGE #1—features the talents of Roger Stern and Neil Vokes.
As Stern explained in the issue's introduction, he wrote this story as an issue of MARVEL UNIVERSE, a 1998 series that examined untold tales from the early days of costumed heroes. When asked about publishing the story in 2011, the writer used photo copies of Vokes' artwork to script and you can enjoy the results now!
Called "The Old House," this story picked up with Stephen Strange's return to New York City after training with The Ancient One and becoming a master of the mystic arts. But even a powerful mage needs a place to stay, so like many of us, Doctor Strange turned to a real estate agent who pointed him towards a familiar but decrepit property in Greenwich Village.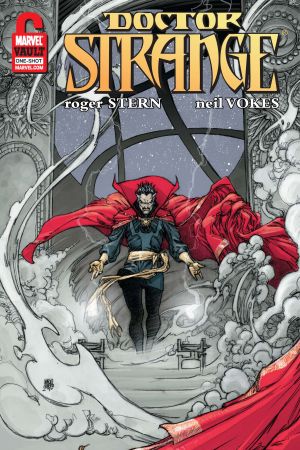 Marvel Vault: Doctor Strange (2011) #1
published

added to marvel unlimited

colorist

writer

editor

letterer

inker

penciller (cover)

penciller
What is Marvel Unlimited?
Thanks to that real estate agent, Mr. Lamb, we come to understand that the current structure is but the seventh to exist on the property. Most of the predecessors died in fire because of the Satanic cults and vengeful shamans who used to live there.
After dismissing Lamb, Strange used his powers to surmise that both the grounds and the domicile have turned into a focal point for supernatural energies. That came to light almost immediately after as he experienced a never-ending hallway, a party thrown by old friends from his doctoring days, and the appearance of the demon Tyanon and her minion.
As in many of his early adventures, Strange turned the tide in the battle not by overpowering the creatures, but by using his intelligence to understand their weaknesses and exploiting them.
Opening the Book of Vishanti
Like Doctor Strange himself, the Sanctum Sanctorum first appeared in STRANGE TALES #110. The place has housed the Sorcerer Supreme as well as his longtime comrades Wong, Clea, and the Defenders. When the good doctor joined the Avengers, he allowed the team to use the place as a base that could not be seen by their would-be attackers even when they were all in the same world. Located at 177A Bleeker Street, the particular location actually exists and once featured an apartment rented by Roy Thomas and Gary Friedrich.
The Hype Box
Can't-miss news and updates from across the Marvel Universe!