Comics
Published August 13, 2019
The 'Totally Awesome' Origins of the 'Agents of Atlas'
Review this retrospective as you read 'Agents of Atlas' #1 and prep for issue #2!
Over the decades, super team origin stories have taken on a variety of forms. The Fantastic Four were family and friends who traveled into space, the Avengers joined forces to take on Loki thanks to Rick Jones' call to action...and the new Agents of Atlas met at a fundraiser and teamed up after a nice meal of Korean barbecue!
As AGENTS OF ATLAS #1 hits stands everywhere—and fans clamor for ish #2 on September 4—we've decided to look back at what brought this Super Hero squad together...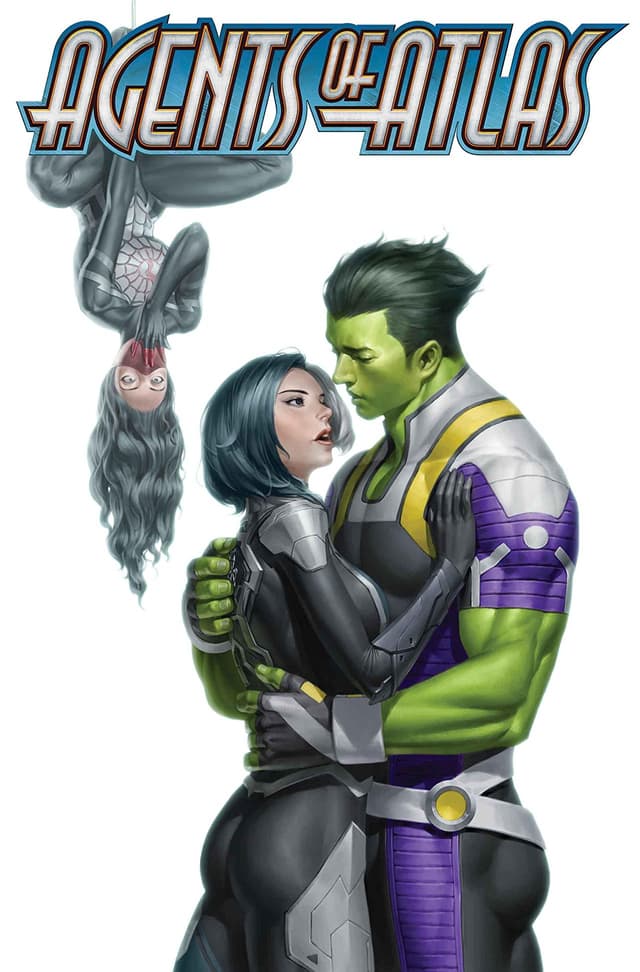 ...Other than delicious BBQ.
The seeds for this version of the AoA were actually planted back in TOTALLY AWESOME HULK (2015) #15-18 by Greg Pak and Mahmud Asrar. In that story, Amadeus Cho, Ms. Marvel, Silk, Jimmy Woo, Shang-Chi, and Jake Oh of S.H.I.E.L.D. got together to encourage those of Asian descent to donate bone marrow—and afterwards, they went out for dinner and karaoke!
Their revelry came to an end, though, when the renegade Prince Regent Phalkan of Seknarf Seven transported Koreatown to space, negated their powers, and threatened to eat everyone they captured. Dubbing themselves the Protectors, the heroes worked together with the civilians to free themselves and get back to Earth.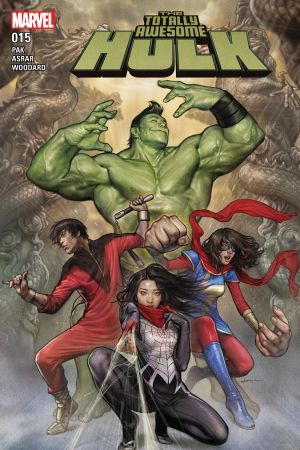 This endeavor showed Jimmy Woo (head of the Atlas Foundation) that Amadeus and company had real skills when it came to keeping people safe and fending off villains. The Atlas leader also showed up to help Amadeus deal with his inner Jade Giant in INCREDIBLE HULK (2017) #716-717 which led to him taking on the new codename Brawn.
The team began to fully form earlier this year in the pages of WAR OF THE REALMS: NEW AGENTS OF ATLAS. Woo had asked Brawn, Ms. Marvel, Silk and Shang-Chi to show off their skills at the Pan-Asian School For The Unusually Gifted, which Jimmy also ran. While sharing a meal, they got word of Malekith's attack on New York City. Ms. Marvel went off to defend the Big Apple while the other stuck together to take on a threat in Korea.
There, they faced Sindr, Queen of Muspelheim, who intended to use her army to take over the nation! There they had a run in with White Fox, Crescent, Io, Luna Snow, and Sword Master. Meanwhile, Aero and Wave met up with Pele, a Hawaiian fire goddess, then Sword Master.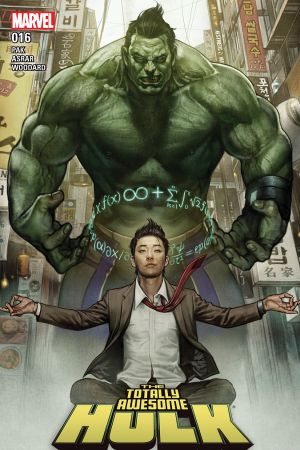 The Totally Awesome Hulk (2015) #16
published

added to marvel unlimited

writer

editor

penciller

penciller (cover)
What is Marvel Unlimited?
The two groups finally came together when they realized that Sindr intended to melt the polar ice caps! During the huge final battle with the Queen of Fire, Pele revealed herself to be an Atlas M41 Zu robot, which absorbed some of her magical energy! This allowed the Agents to put her on her back foot, leading to a retreat.
Amadeus did not appreciate Jimmy planting the robot on their squad and his methods, but, as Woo pointed it, the ruse brought the team together which led into the new AGENTS OF ATLAS series which finds the gang taking care of the last Muspelheim fire dragon on the coast of Madripoor. 
In the first issue by Pak and Nico Leon, the heroes met Protector of Pan and found themselves brought back together unexpectedly by Mike Nguyen, Chair and Chief Creative Officer of the Big Nguyen Company who announced that his company had been secretly working on Pan, a series of portals linking Seoul, Jakarta, Tokyo, Mumbai, Hilo, and Madripoor. We'll see how this plays out as the series carries on, but it will definitely involve dragons!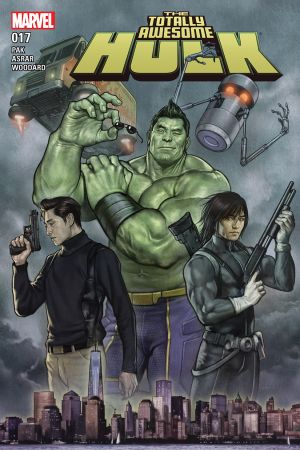 The Totally Awesome Hulk (2015) #17
published

added to marvel unlimited

writer

editor

inker

penciler

penciller (cover)
What is Marvel Unlimited?
And, if you're wondering about the classic Agents of Atlas team, they also show up in this issue, thanks to a tale by Jeff Parker and Carlo Pagulayan! On a mission in Thailand, Gorilla Man, Venus, Namora, X-11, 3-D Man, and the Uranian save Cressida and encounter a dragon who warned of the Great Clash of Dragons!
Read these issues on Marvel Unlimited now! Then pick up AGENTS OF ATLAS #1 at your local comic shop today!
The Hype Box
Can't-miss news and updates from across the Marvel Universe!