Comics
Published October 3, 2019
NYCC 2019: This January, Donny Cates Wields the Hammer with 'Thor' #1
Unveiled at New York Comic Con, a first look inside Cates and artist Nic Klein's new Thunder God series!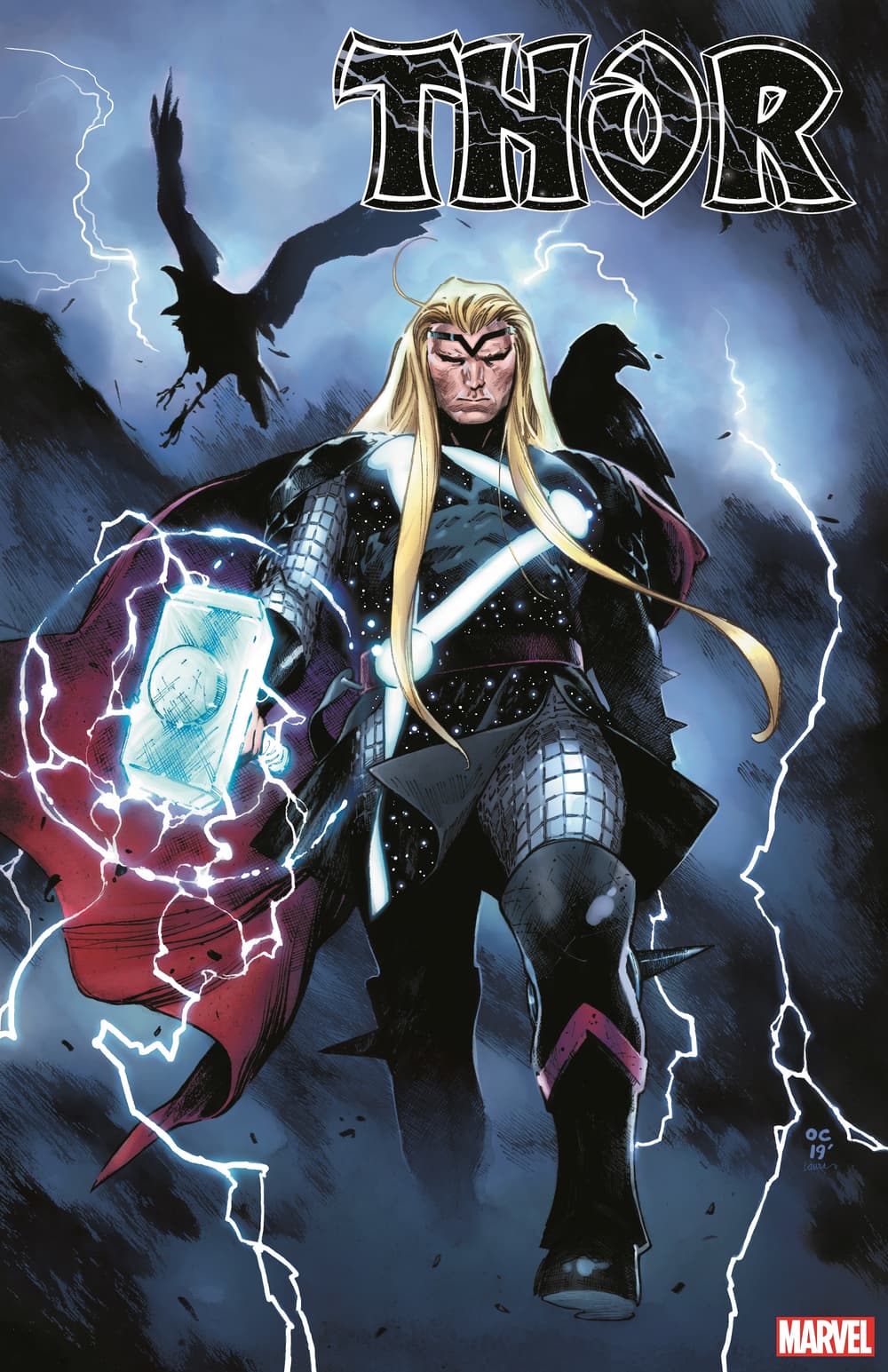 The prince is now a king. All Asgard lies before Thor, the God of Thunder. And after many months of war, the Ten Realms are finally at peace. But the skies above the Realm Eternal are never clear for long... The Black Winter is coming. And the God of the Storm will be powerless before it.
"In all my wildest dreams, I could never have imagined a world in which I was worthy of writing THOR," says Cates. "From Stan Lee and Jack Kirby all the way to the legendary run I am so foolishly following, by the great Jason Aaron, it is beyond an honor to enter the golden halls of Asgard, and to pave the path (far beyond the fields we know...) for the Thunder God himself.
"Know that you will have my best, True Believers. For all of you. For Asgard. Forever."
And here's what Nic Klein has to say about the new beginning... "I'm incredibly excited and honoured to be working on this with Donny," notes the artist. "Thor is one of my favourite comic book characters, so I really tried to up my game to do him and all of Asgard justice. The direction we're taking this is hopefully going to be as exciting for readers as it is for me to draw. Stay tuned, True Believers!"
Here's an inside look at Klein's dynamic design for Thor...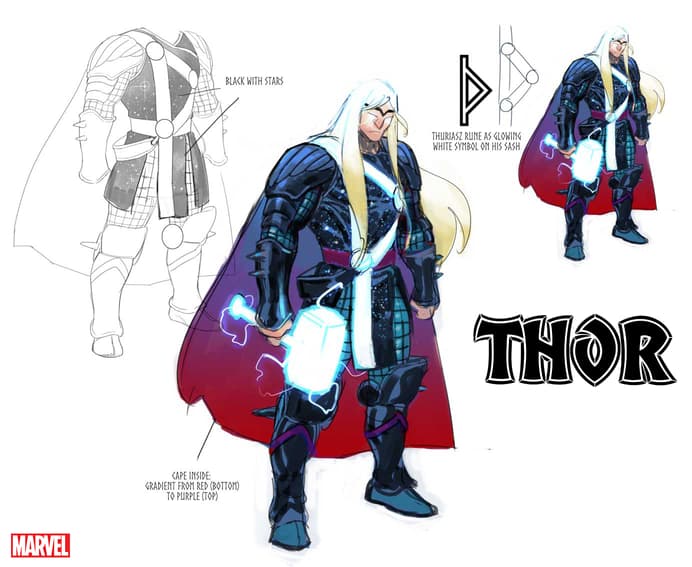 How did the Odinson's eye heal? What happened to the God's golden arm? What's happening with the mighty mystical mallet, Mjolnir?
Find out next year, as Donny Cates, Nic Klein, and colorist Matthew Wilson introduce THOR #1.
Keep an ever-lovin' eye on Marvel.com/NYCC19 for more news from the con!
The Hype Box
Can't-miss news and updates from across the Marvel Universe!