Comics
Published October 2, 2017
Thor Lore: Tales of Asgard
Lee and Kirby detail the history of Thor, Loki, and Odin!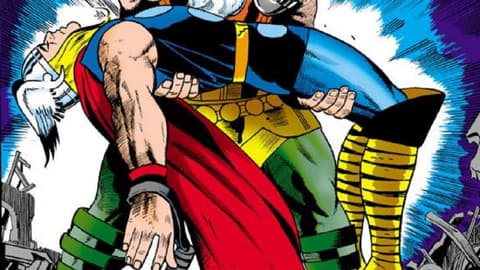 Stan Lee and Jack Kirby conjured up a fascinating mix of sci-fi, fantasy, and super hero elements when they debuted Thor in JOURNEY INTO MYSTERY #83 back in 1962. As the series progressed—eventually becoming THOR with issue #126—they built a compelling lore based on both existing mythology and their own wild imaginations. And before long, readers knew all about Asgard, the Rainbow Bridge, Midgard, trolls, giants, and dozens of other cosmic beings.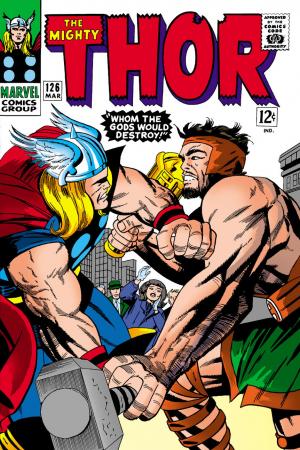 Thor continued his modern day adventures in both his own book and in AVENGERS, but Lee and Kirby also took time to establish even more history in their "Tales of Asgard" installments. Originally published as back-up stories in JOURNEY INTO MYSTERY and THOR, the "Tales of Asgard" came together in a 2009 six issue reprint series called THOR: TALES OF ASGARD BY STAN LEE AND JACK KIRBY—complete with brand-new colors by Matt Milla.
These adventures dug deep exploring Asgardian mythology, including the birth of Ymir the Frost Giant and the first appearance of Aesir Buri as he emerged mystically from the ice. Buri fathered Borr, who later sired Odin, whose adventures filled many pages.
The "Tales of Asgard" back-ups also explored the early relationship between Thor and Loki; the now-common dynamic of Thor mistakenly trusting his less-than-honest half-brother goes back a long time.
These shorter offerings—which would eventually turn into multi-issue epics themselves—also revealed the history of other characters like Heimdall, the Warriors Three, Balder the Brave, and even Loki.
Ragnarok and Roll
The concept of the gods seeing their twilight has existed for ages, but Stan and Jack tackled it in THOR #127. The prophetess Volla explained to Thor, Loki, Odin, and other warriors that chaos would reign in Asgard, that Loki would join the enemy, and that the Bifrost Bridge would be destroyed. The seer continued conveying her vision into the next issue, where they witnessed the death of gods—and their rebirth eons in the future. When the visions ceased, Loki protested the role predicted for him, but Odin still had him locked up in an effort to avoid Ragnarok…for a time.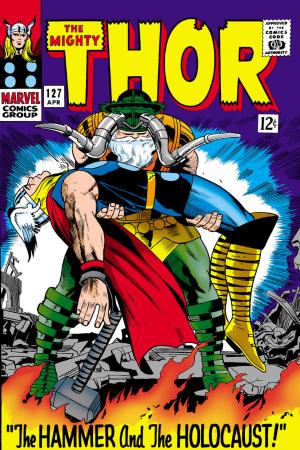 The Hype Box
Can't-miss news and updates from across the Marvel Universe!