Comics
Published November 13, 2019
Today in Marvel History: She-Hulk Goes Gamma
Forty years ago today, Jennifer Walters made her debut!

On November 13, 1979, Jennifer Walters became her green alter-ego for the very first time in the pages of SAVAGE SHE-HULK #1!
After reconnecting with her cousin, Bruce Banner, Los Angeles-based lawyer Jen Walters details a current criminal trial she's working on—and how dangerous it might be. And though she assumes she's safe, Bruce warns her of the grim realities that he's seen...and that she may end up encountering herself.
As she journeys home that evening, Walters gets shot in the back by two thugs caught up in the ongoing trial. Desperate to help save his cousin's life, Dr. Banner gives her an emergency transfusion with his own blood. His Gamma-irradiated blood.
Walters survives the incident. But when recovering in the hospital, she's attacked again by thugs who come to finish the job. And that's when it happens...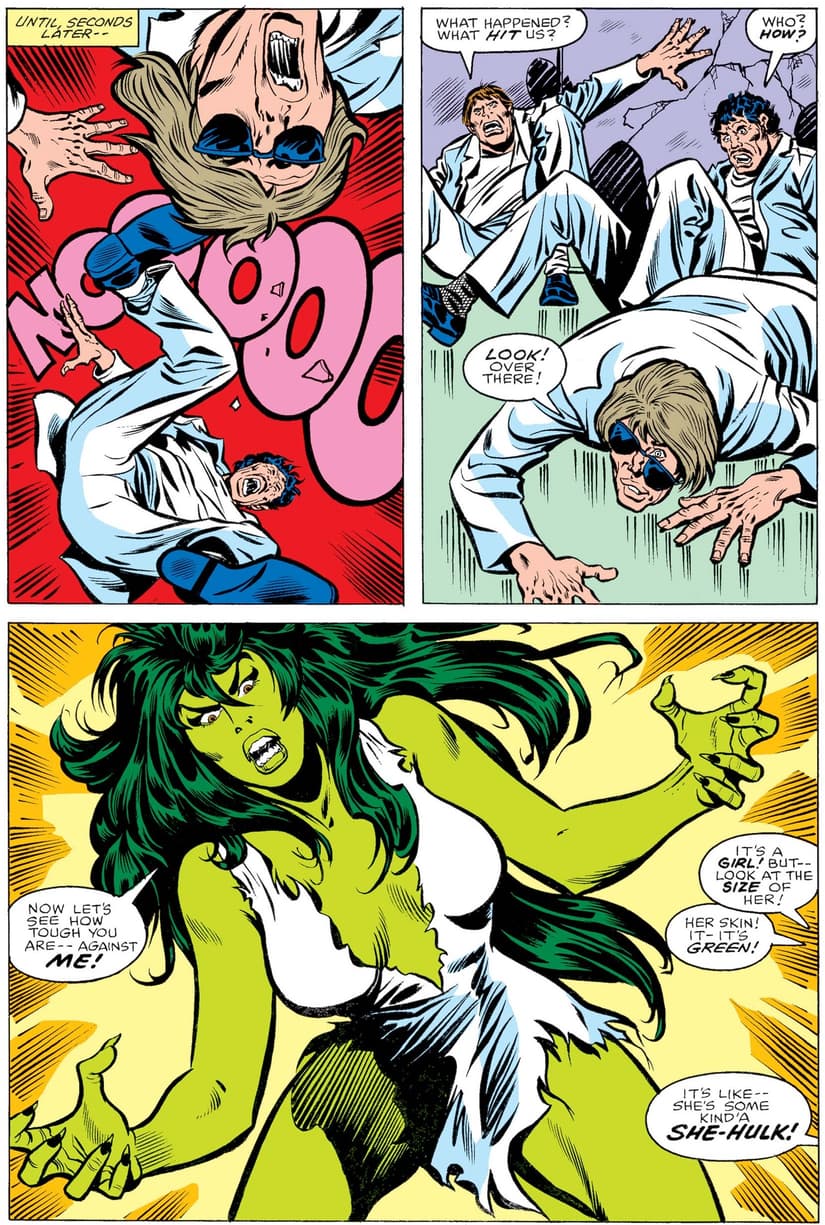 ...the She-Hulk arrives!
Like the lawyer she is, Jen brings the thugs to justice—and the Marvel Universe became all the mightier for it!
The Hype Box
Can't-miss news and updates from across the Marvel Universe!