Comics
Published March 12, 2019
Uncover Secrets of the Force with 'General Grievous'
'Star Wars: Age Of Republic - General Grievous' #1 writer Jody Houser details tomorrow's issue!
Cantina Comlink is your weekly smuggler's run spotlighting Star Wars comics as only Marvel can make 'em!
The incredible STAR WARS: AGE OF REPUBLIC series of one-shot specials continues tomorrow, March 13, with a fascinating look at one of the most malevolent military masters in the Star Wars universe: General Grievous!
We asked writer Jody Houser to set aside a few minutes of her hectic schedule to fill us in on what to expect from STAR WARS: AGE OF REPUBLIC – GENERAL GRIEVOUS #1, in which the Separatist leader encounters something mysterious inside a lost Jedi temple…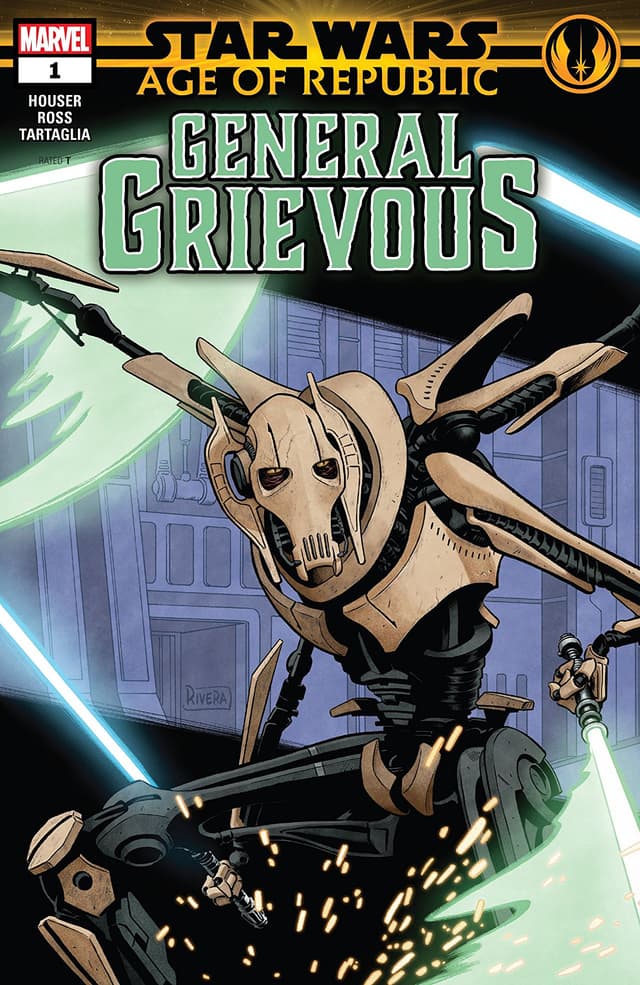 Marvel.com: Jody, basic stuff first, but oh-so-important: What's your favorite of all the Star Wars films and why?
Jody Houser: I think working on Star Wars and adapting Rogue One has forever ruined me for having a proper favorite movie in the series as a fan. But A New Hope will always be the most important one to me. First one I saw—on VHS—as a kid. It changed everything.
Marvel.com: At what point in the timeline is this AGE OF REPUBLIC story set? And why is this such a fascinating moment to explore with Grievous?
Houser: This is set during the Clone Wars, not at a specific point, but I like to think of it as after "Lair of Grievous" [from the Clone Wars animated series]. The Jedi broke into his home, so now he's doing the same to them.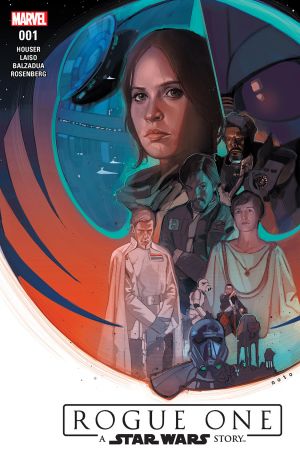 Star Wars: Rogue One Adaptation (2017) #1
published

added to marvel unlimited

letterer

writer

inker

penciler

editor

colorist

painter (cover)

penciler (cover)
What is Marvel Unlimited?
Marvel.com: Cool! How might this story differ from the other AGE OF REPUBLIC one-shots?
Houser: This is a mostly silent issue. Grievous is a character who speaks primarily through action. This is especially of contrast to the Padmé issue also out this month. As a life-long politician, Padmé's power comes from her words.
Marvel.com: How do you dig down into a character like Grievous? When and what was your moment of understanding with him that informed this story?
Houser: The first time I ever saw Grievous was in the Genndy Tartakovsky-produced animated shorts, where he felt like a horror movie monster hunting Jedi instead of teenagers. While sticking with the more recent characterization of him, I still wanted to play with the merciless hunter we were introduced to.
Marvel.com: A Jedi temple is involved in this story—what is it about the Jedi that make both them and the Force of ongoing interest to you?
Houser: The Force and those who harness it will always be my favorite aspect of the Star Wars universe. I love that we've seen generations of Force-users struggle to use and understand the Force with varying levels of success. It's an enormous, complex thing beyond the complete understanding of even the oldest and wisest of characters, which gives us so much room for new stories and exploration.
The fact that Star Wars has been around for so long and the workings of the Force still doesn't have easy answers or a pat explanation is remarkable. And at the same time, I've written hundreds of pages of Star Wars comics that have had nothing at all to do with the Force. As tightly woven into the fabric of the galaxy it is, there's still plenty of room for non-Force-users such as Grievous to play a pivotal role.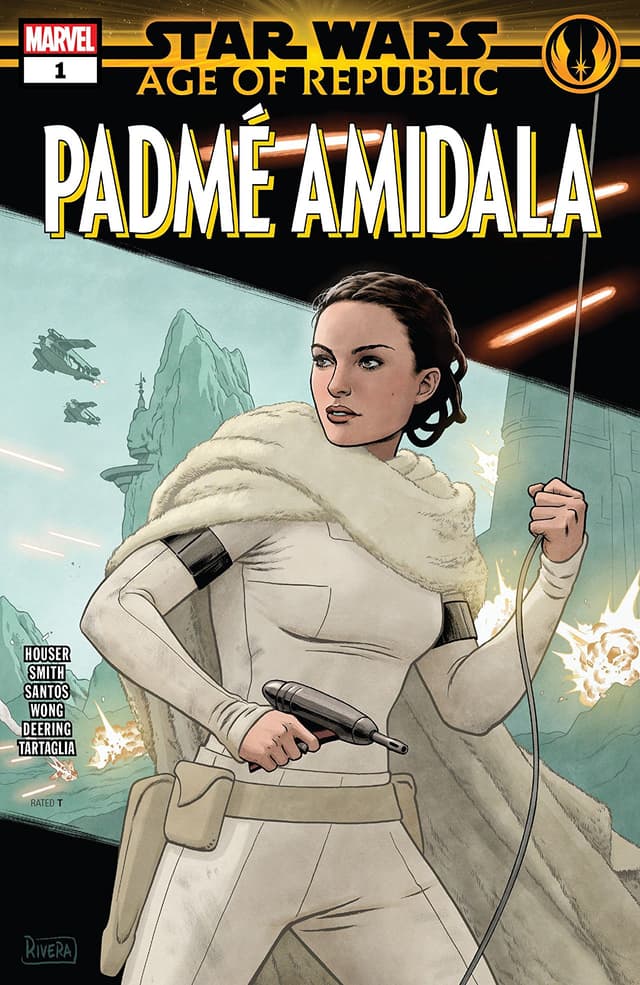 Marvel.com: What are artist Luke Ross' strengths as an artist that he's bringing to this particular Grievous tale?
Houser: I've now worked with Luke on more issues than any other comic artist, if my math is right. Luke is especially fantastic at really playing with lighting and panel layouts to great effect to really make a scene feel sinister. He was such a perfect choice for the villain issues in AGE OF REPUBLIC. I hope we get to work together on more Star Wars soon!
Marvel.com: Well, let's go there to wrap this up... What's one corner of the Star Wars universe you've never touched upon but would love to in the future?
Houser: I haven't actually told any stories set during the original trilogy/Age of Rebellion, although my upcoming TIE FIGHTER limited series comes the closest. And I've done very little work in the sequel trilogy/Age of Resistance era as well.
Basically, if it's Star Wars, I want to write it.
Channel the Force with STAR WARS: AGE OF REPUBLIC – GENERAL GRIEVOUS #1 at your local comic shop tomorrow, March 13!
The Hype Box
Can't-miss news and updates from across the Marvel Universe!