Comics
Published July 15, 2021
Christopher Cantwell on Introducing Local Caps in 'The United States of Captain America'
Go behind the scenes of the new series with the all star scribe!
In THE UNITED STATES OF CAPTAIN AMERICA, the shield has been stolen. And no one understands the value of the shield like those who've wielded it, so Steve Rogers and Sam Wilson set out on a road trip across America to chase down the thief. But instead, they find the Captains, everyday people from all walks of life who've taken up the mantle of Captain America to defend their communities. And for some reason, the shield thief wants them all dead.
Coming in issue #5 of the series, the shield thieves free a deadly villain. Meanwhile, Bucky Barnes teams up with an Air Force intelligence officer who might know how to recapture the villain, while John, Sam and Steve give pursuit. When his allies run into trouble, Bucky is forced to face his complicated feelings about taking up the Captain America mantle again. And the Captains Network bands together in one last epic battle to keep the shield from being used for nefarious purposes...
Don't miss the pulse-pounding finale of this groundbreaking miniseries in October's THE UNITED STATES OF CAPTAIN AMERICA #5!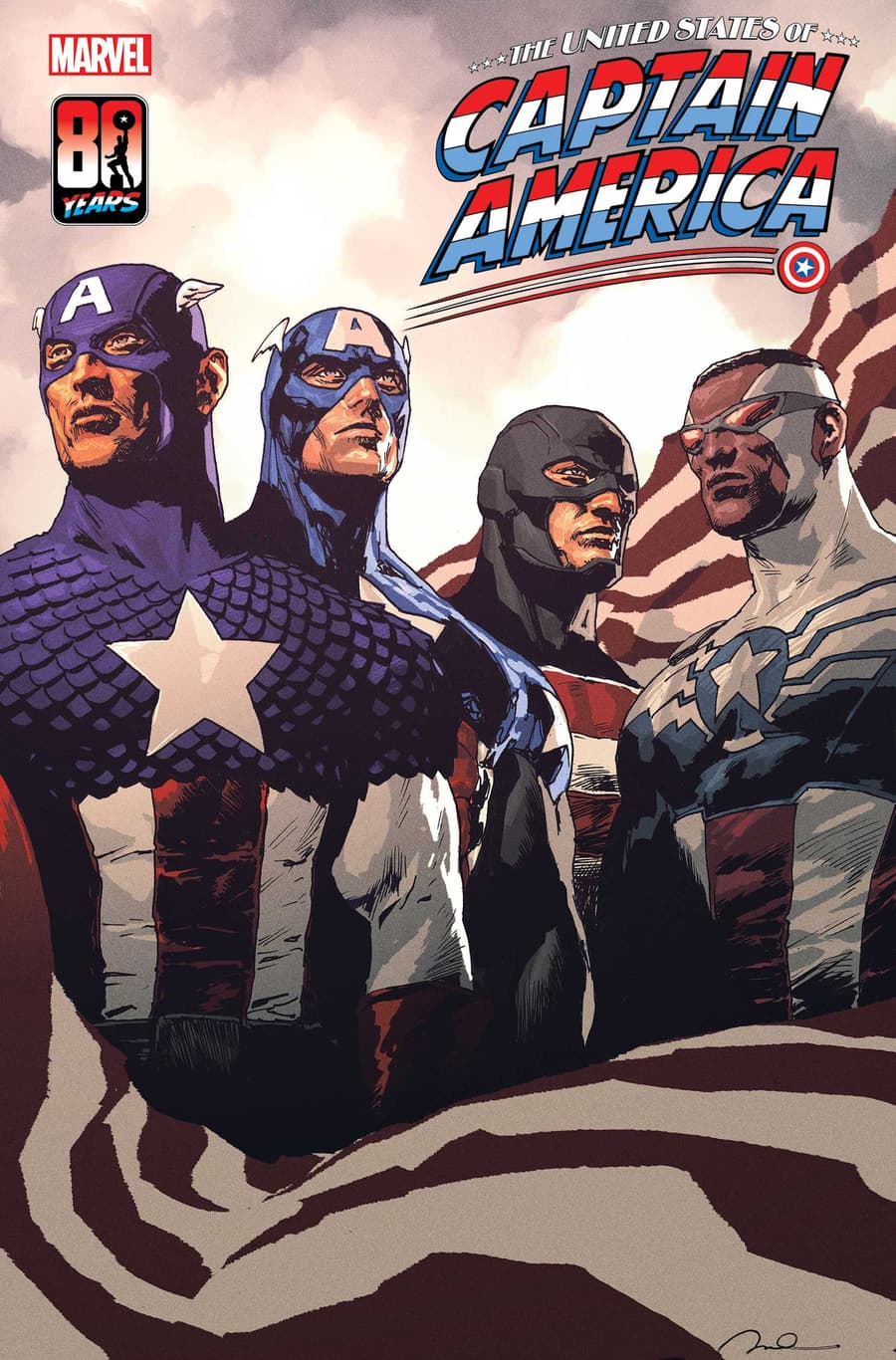 To survey the series at large, we caught up with writer Chris Cantwell to hear his thoughts on the mantle of the Star-Spangled hero, introducing local Caps, and the creation of the final member of the Captains Network, issue #5's Jeremy Merrick.
What was your inspiration behind the creation of Jeremy Merrick?
In 2005 and 2006, I was a production coordinator on a documentary about people serving in the Army National Guard. At that point I did not have enough money to wash my own clothes and it was just a job that I was lucky to land. But I was fortunate enough to travel to different locales in the country, including Texas, Northern California, Alaska, New Orleans six months after Katrina, and Kansas, and I was very inspired by a lot of the folks I met.
I was pretty young at the time, 24 or so, and I was still trying to "make it" in Hollywood as a writer. That was all I really cared about. I was also that kind of malleable molten magma of a person, still trying to figure out who I even was. Meeting these different people, all of whom were serving their communities through wildfires, floods, and natural disasters—while then deploying overseas to Iraq and Afghanistan for additional tours—showed me how myopic my worldview was at the time. There was one Staff Sergeant in particular named Jeremy that I became fast friends with. I really looked up to him. He challenged the idea of what a soldier was in my head and made me completely rethink it. Jeremy Merrick is definitely an echo of him.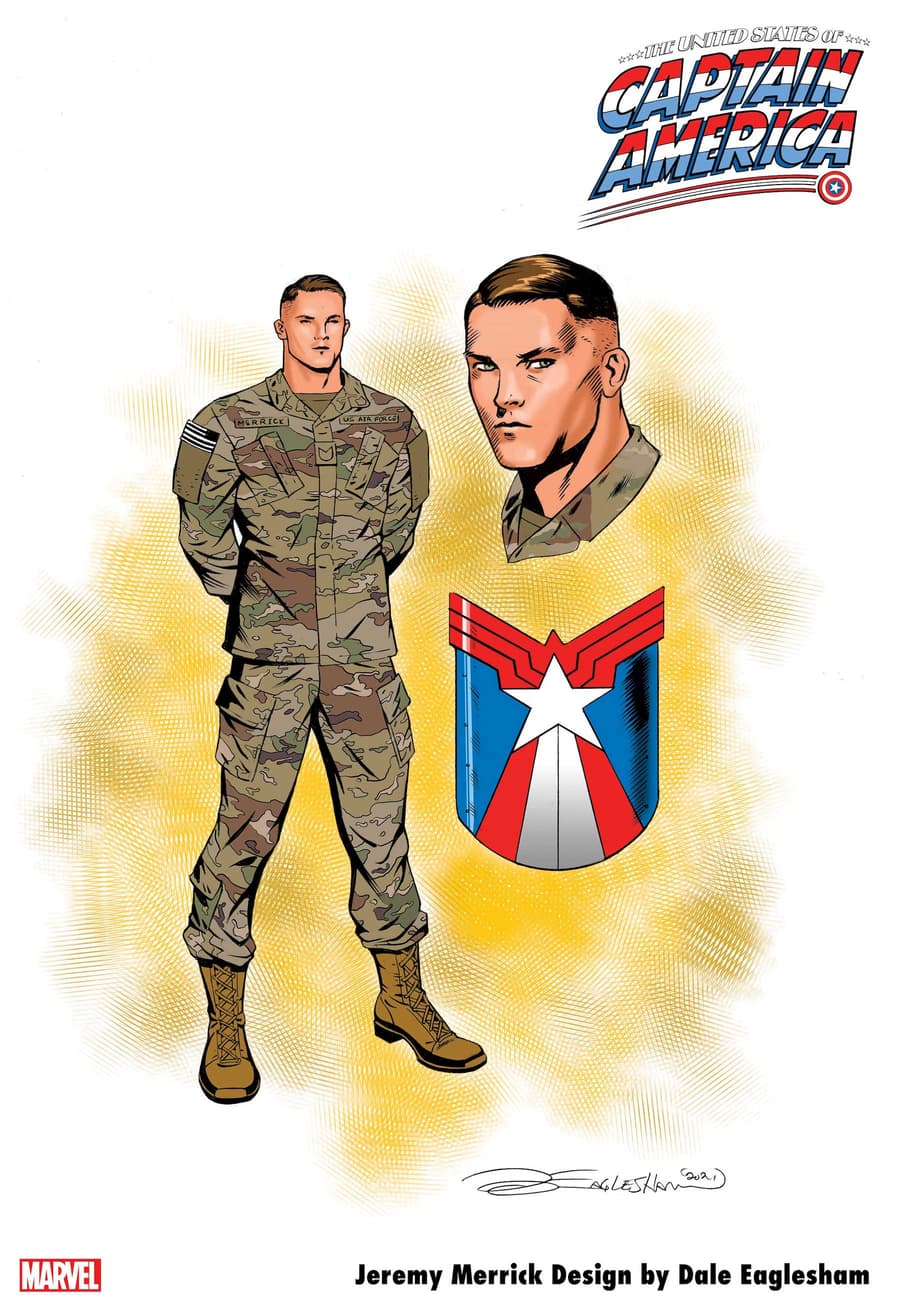 The series introduces a handful of "local Caps," each one representing different communities and facets of the United States. What role does Jeremy play in relation to his fellow local Caps, and what kind of relationship does he have with the country?
Jeremy Merrick is an Air Force intelligence officer serving at NORAD, but previous to that he has done tours in both Iraq and Afghanistan. He's stationed in Colorado and is a single dad raising a young daughter. He's very much about protecting those who serve with and under him, like my friend Jeremy was. He wants to make sure his fellow soldiers and service members are protected and taken care of, and aren't chewed up by the system they've devoted their lives to. 
The adventure in United States of Captain America kicks off when Cap's original shield is stolen. What brings Jeremy into the action?
Without spoiling anything, Jeremy currently has a very special secret assignment within NORAD, which is how his grounded world has begun to bleed into the Marvel Universe. Our crew of villains are very interested in this assignment and seek to disrupt it. That draws Jeremy into our story and leads him to encounter both the villains and our crew of Caps.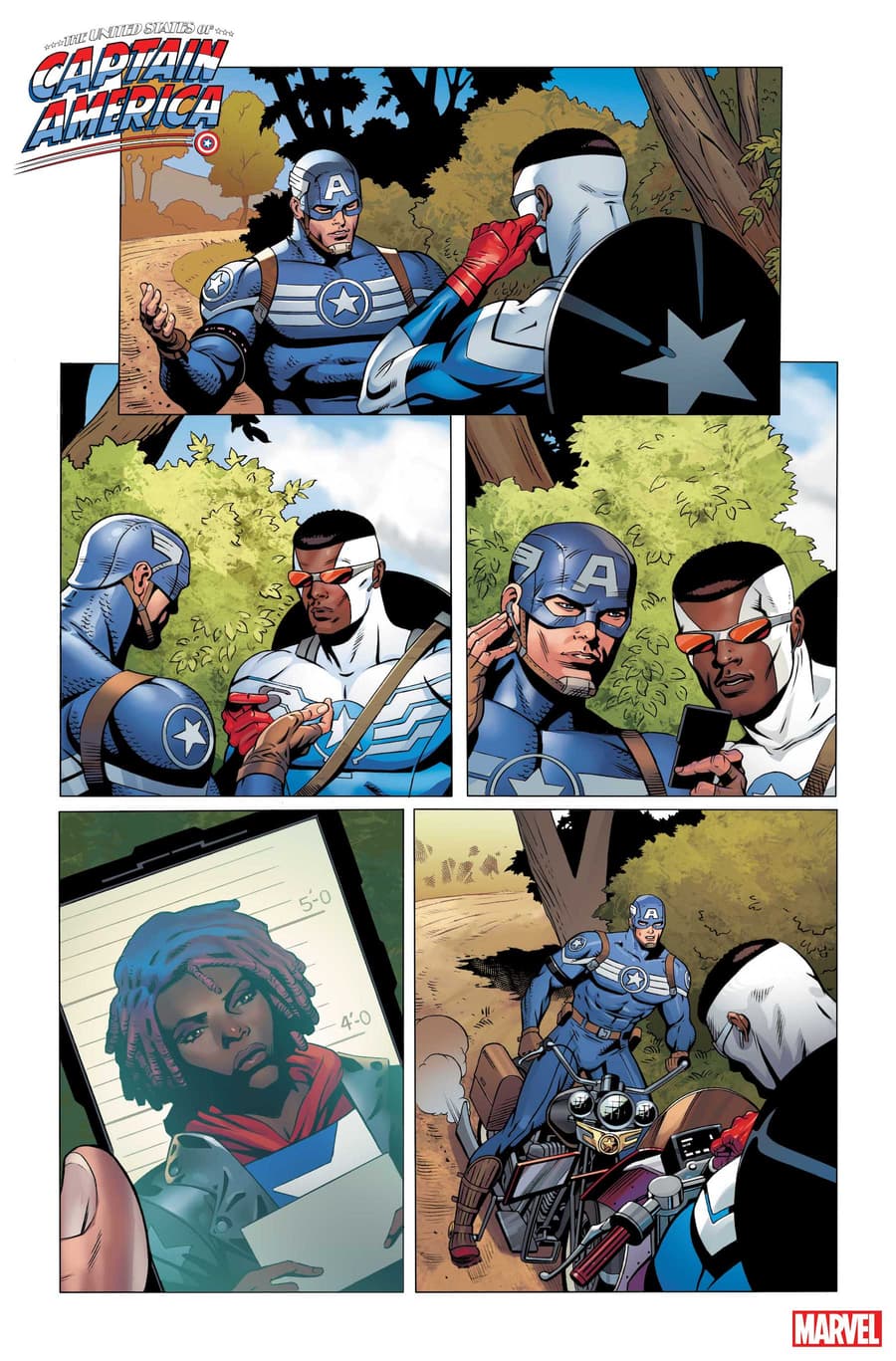 Each local Cap seems to look to the mantle of Captain America for different reasons. Why does Jeremy—and why does Jeremy pick up the shield?
Jeremy takes his real Air Force rank of captain very seriously. As I said earlier, he's very focused on protecting those that serve under him. That will begin to include the other Caps he meets, wanting to help them stop this insidious plot that is rapidly spinning out of control. He'll come to care for the other Caps just like he cares for those he serves with in uniform. And I think Jeremy is actually one of the few "Caps" who does not put on any kind of costume. He remains a grounded real world captain throughout the story, although he's an active member of the Captains Network by the time everything culminates. 
What does he have in common with—or how is he different from—Steve Rogers?
Steve, to me, has always seemed to be a very caring, empathetic, and emotionally insightful person. That's something that did not come with Super-Soldier serum enhancements. That's innate to Steve's human identity, and to me it's THAT quality that continues to be the linchpin in his heroic identity as Captain America. Without those qualities, he's not Cap. Steve is a person of real depth and understanding. It's why he's able to represent an entire diverse nation like the United States, because if given the chance, he can connect and communicate with every single American there is. This book tries to be a small snapshot of him doing just that.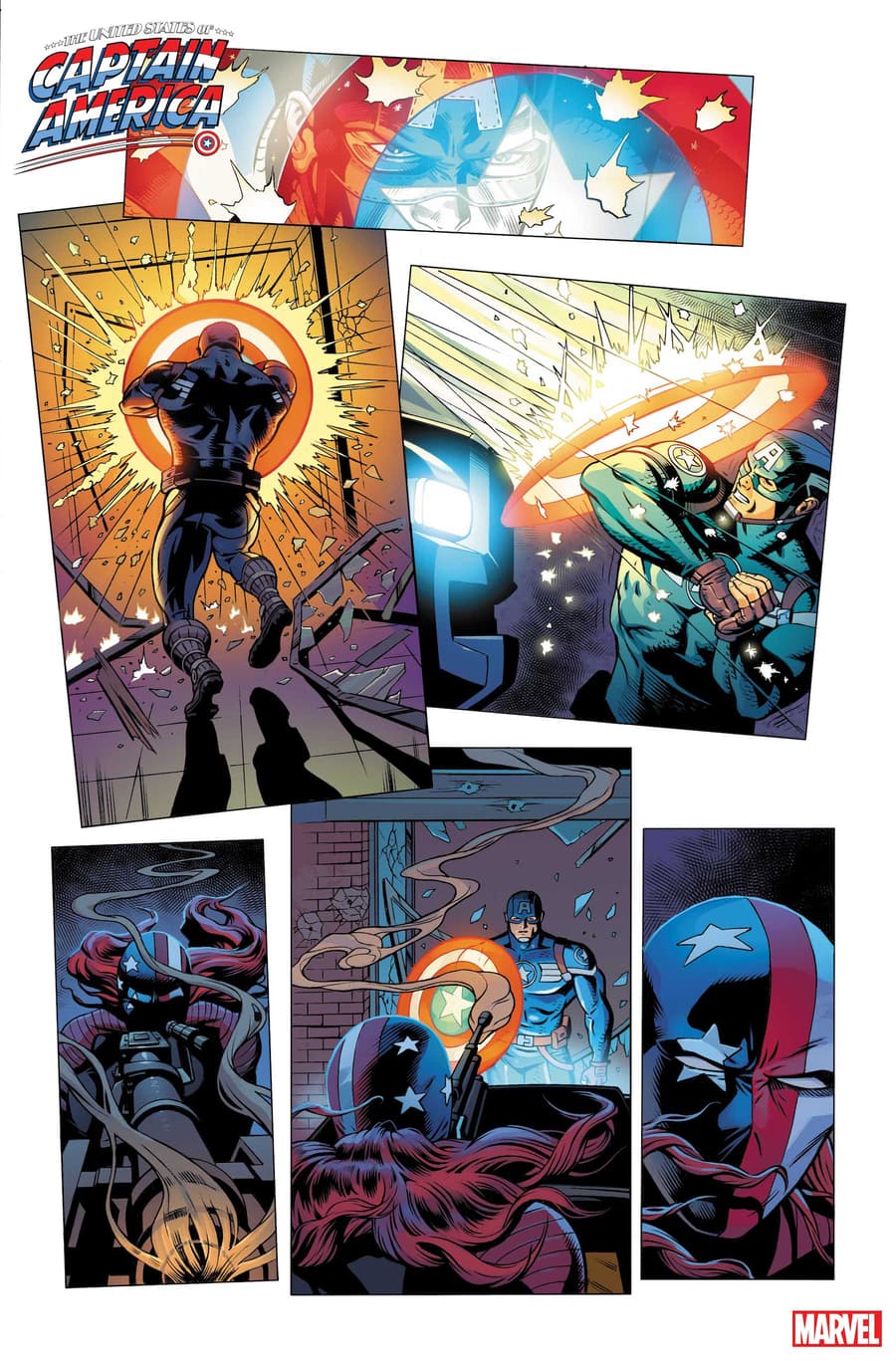 I tried to portray Jeremy as having those qualities as well. To me, those are the qualities I saw in various service members we interviewed when I worked on that documentary. There was a warmth, an understanding, and a deep care that they all demonstrated in their vocational careers. It changed my life, encountering them. Meeting my friend Jeremy changed my life. It opened up my world and my perspective on the nation. Steve Rogers—and by extension the other Caps, old and new—changes people's lives when he encounters them, and not just by saving them from some disaster. Steve's intrinsic human qualities are so pure and virtuous, that I believe when people come into contact with those, they can't help but be affected by them, most likely for the rest of their lives. 
Each local Cap comes from a different background yet they all look up to Steve Rogers in some way or the other. Can you address how you handled showcasing the various perspectives of this group of characters?
I handled the perspectives the way I think any writer does… by trying to make these characters feel like real people, as much as possible. In building out the issues' outlines, first I tried to examine my own relation to the country. I'm definitely a privileged white guy who grew up in the suburbs of Texas, but I'm also technically the son of an immigrant, the kid of a mother who came from war-torn Germany, with grandparents who were all wrapped up in that tragic string of events. They all had profound feelings about America. My mother was naturalized as a citizen at 18. I have breadbasket ancestors who came to work in an Illinois refinery in the 19th century. I grew up Roman Catholic. Now, I'm a Zen Buddhist and study with the Zen community in San Francisco. My parents were Reaganite Republicans until they caucused for Obama in '08. I remember 9/11, Iraq. I lost a friend to the horrors of that war. I've lived on the "Left Coast" now for over 20 years. But I'm also now a dad with two little sons, worrying about wildfire season and sweltering rising temperatures and drought.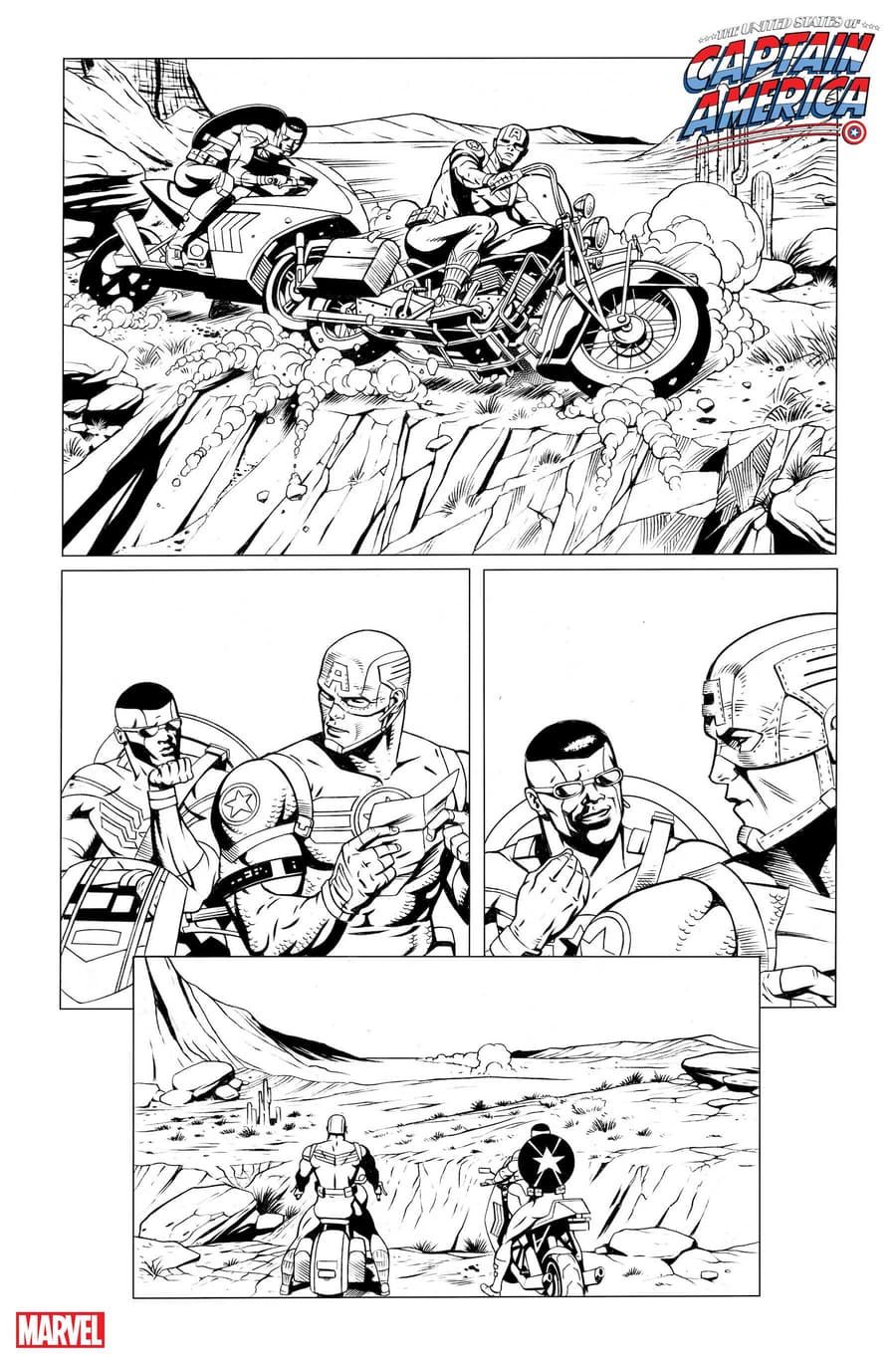 But thinking about myself was only the very, very beginning. I then thought about different communities in the country I've lived in, or had the fortune to visit. Family members from different working classes, friends with different ethnic backgrounds and personal experiences. I thought about the ones who are surviving, and also thinking about their contextual place in America. Like any writer, I just try to listen to people in my life, and pay attention. Then when I'm working, I'm surprised by what bubbles back up—things I've heard, emotions that have been expressed to me, whether it be by a friend of ten years, an 80 year-old uncle, or a taxi driver. Voices are out there and they're all talking. Steve Rogers is a person who listens. Americans—especially today—want to be listened to. All our new Caps, they could feel that Steve was a person who was listening, even before they actually met him. But when they do meet him, they each get a chance to clarify what they're saying to him. And they each take the time to do this because they know Steve will take it in and absorb it into his mission.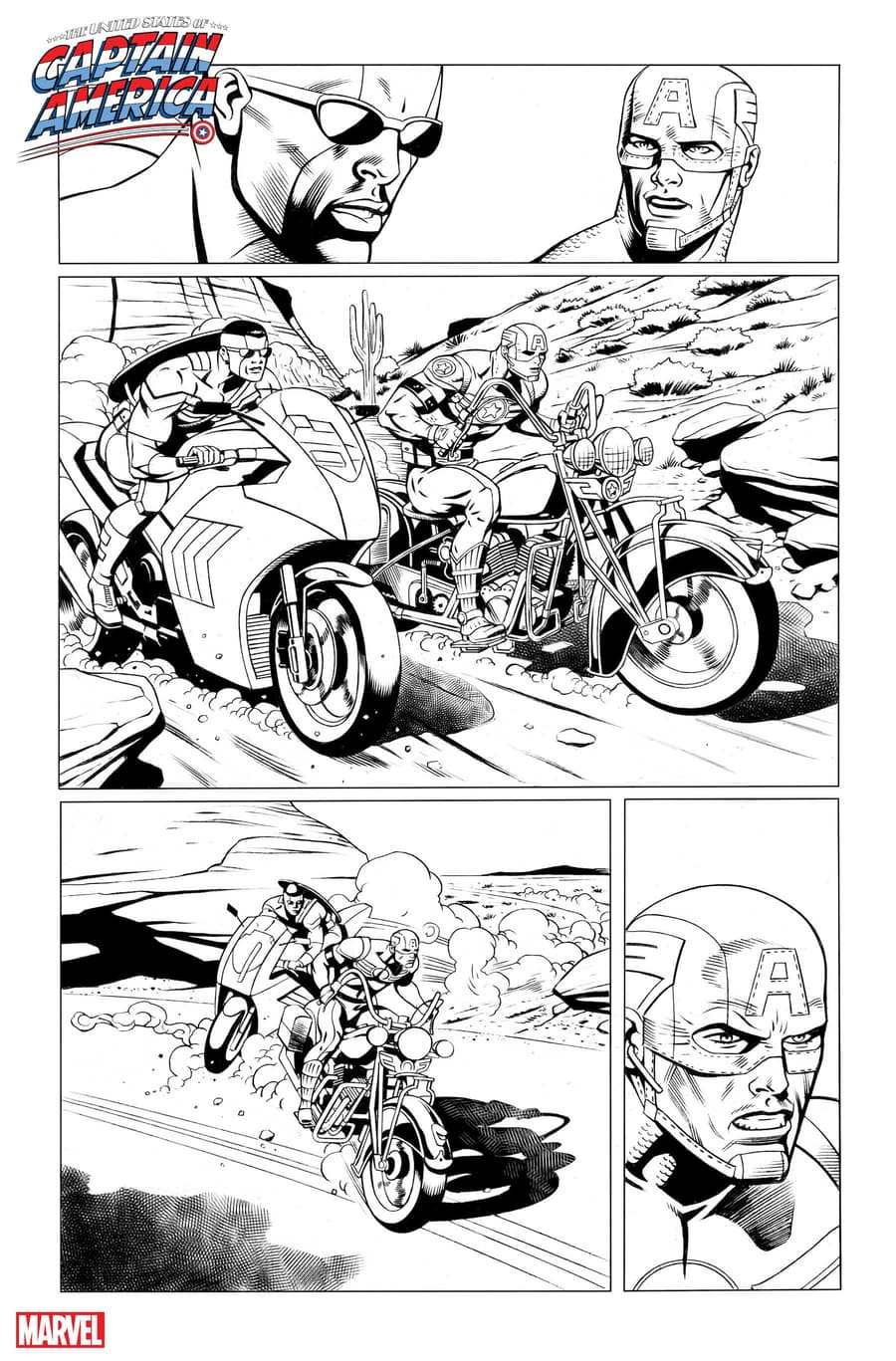 What was it like to collaborate with your co-creators when coming up with the new Caps that are introduced throughout the series?
At the end of the day, despite my research and everything I could pull into the story from my own experiences and the experiences of others close to me, it was still limited. By getting to work with all of the other creators, the perspective of the book increased tenfold. Moreover, though, these creators didn't just bring one aspect of their identities or lives to this. Again, we weren't just checking boxes. These were all writers and artists who brought humor, depth, taut action, and every other kind of primo comic storytelling to their work. In a way, this book was the most similar to a TV writers room that I've experienced so far. No one had labels or titles. It was people working together on something good that we believed in. Kind of like the Captains Network that way.
Read THE UNITED STATES OF CAPTAIN AMERICA #1 at your local comic shop today—and prepare to pick up THE UNITED STATES OF CAPTAIN AMERICA #5 in October!
The Hype Box
Can't-miss news and updates from across the Marvel Universe!