Comics
Published October 1, 2021
Venom and Carnage's Best Comics Stories
Save now on digital trades and issues starring the sinister symbiotes!
Now on sale in the Marvel Comics app for iOS and Android!
Save up to 67% off on digital collections and issues starring Marvel's two sinister symbiotes: Venom and Carnage!
The first and most infamous man to call himself Venom, Eddie Brock was bound to an alien symbiote following its rejection by Peter Parker. Driven by all-consuming hatred, Venom's sole desire was to kill Spider-Man. Of late, Brock has aligned himself with heroes, seeking to atone for the blind, violent rage of his parasite. As for Cletus Kasady, AKA Carnage? The only thing this symbiotically-bonded madman is concerned with is chaos!
Read Venom and Carnage's best stories on the Marvel Comics App today, and enjoy your new digital comics and trades in the cutting-edge reader of the Marvel Comics App, available on iPhone®, iPad® and select Android™ devices. Once purchased, all of your stories are accessible through your personal library, and can be read anytime, anywhere.
Sale ends October 10, so act now!
An ancient and primordial evil has been awakened beneath the streets of New York. With it, something equally evil has been awakened in that most wicked of web-slingers: Venom! The symbiote may still be a Lethal Protector of innocents in New York, but this never-before-seen threat could possibly force Venom to relinquish everything it holds dear— including its human host, Eddie Brock! As Eddie and Venom summon the strength to defend New York against the most powerful foe they've ever faced, there's one more thing standing in their way: Miles Morales, Spider-Man! Two of the hottest creators in comics today, Donny Cates and Ryan Stegman, join forces to deliver a Venom adventure a thousand years in the making!
Collects VENOM (2018) #1-6.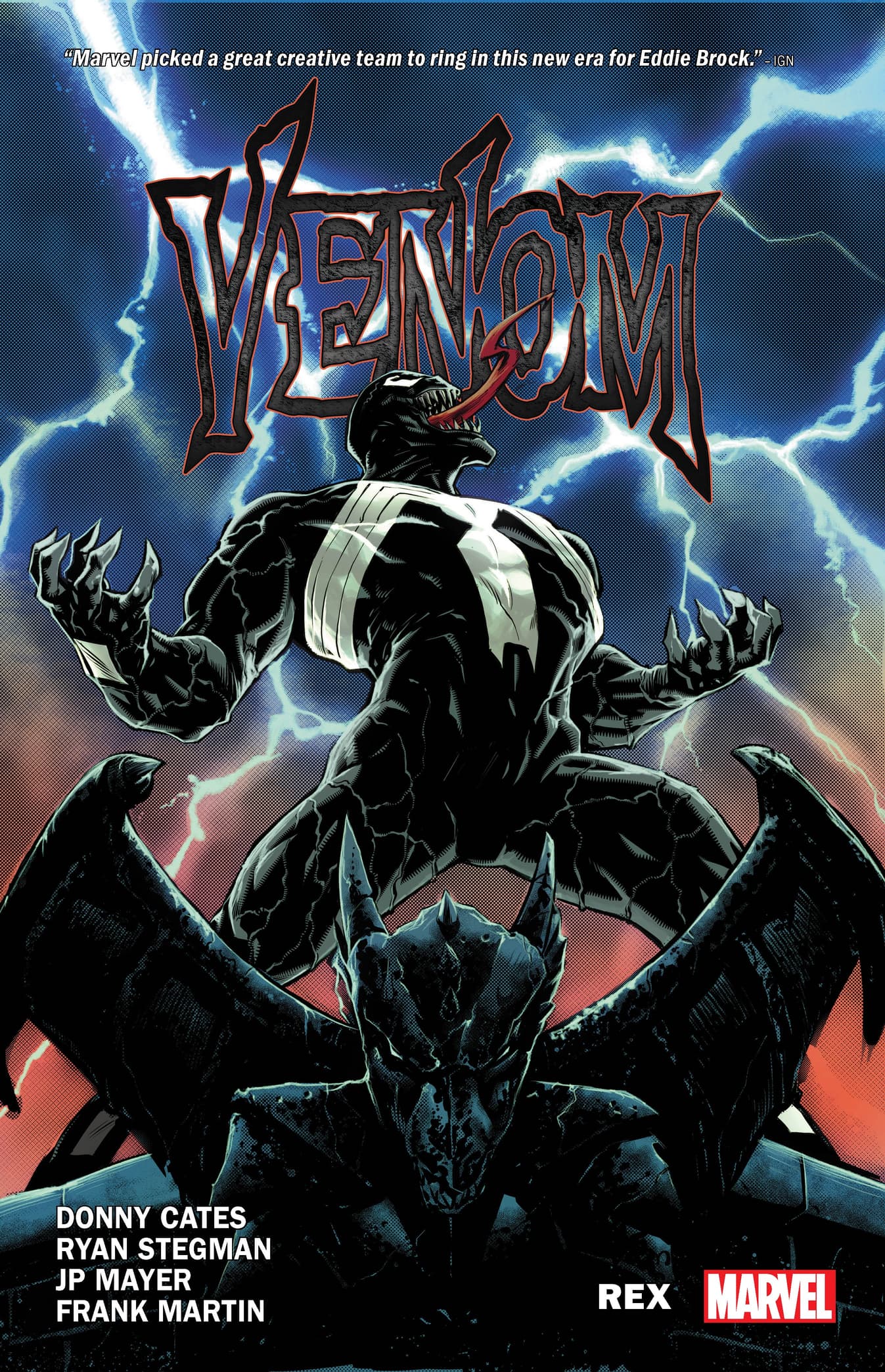 Paint the town red—blood red! Carnage, the psychotic offspring of Venom, has returned—and he plans to slaughter everyone who's ever worn a symbiote! Cletus Kasady has skirted the periphery of the Marvel Universe for months, but now he stands poised to make his grand return to New York—and he's more powerful than ever! To make matters worse, a new player is on the board, and it's not who you'd expect! Spider-Man and Venom must face down Carnage's madness, but things aren't looking good. Barely able to escape with their lives, the uneasy allies have no choice but to drag a slew of other heroes into Carnage's crosshairs. And the hard truth is that not everybody will make it out of this conflict in one piece—if they make it out at all!
Collects ABSOLUTE CARNAGE (2019) #1-5.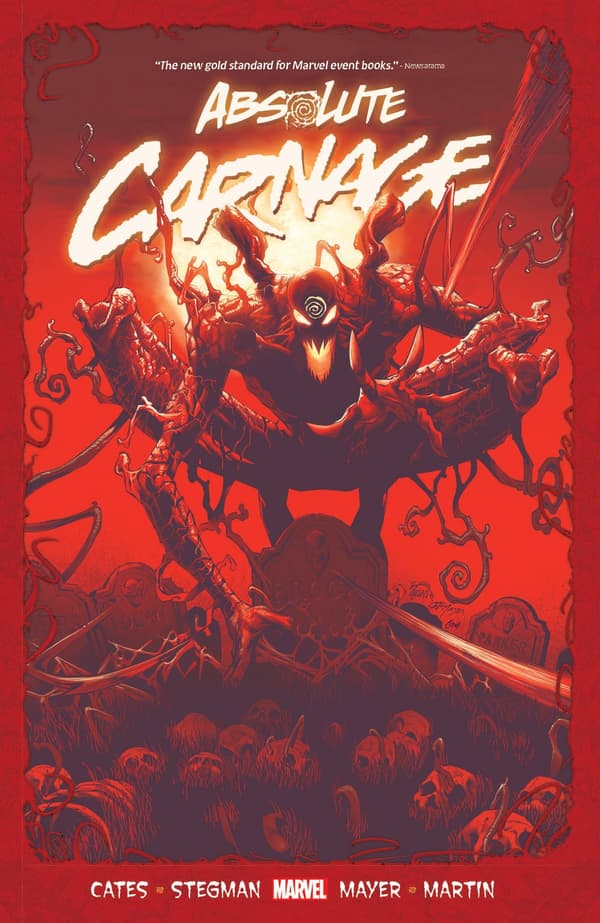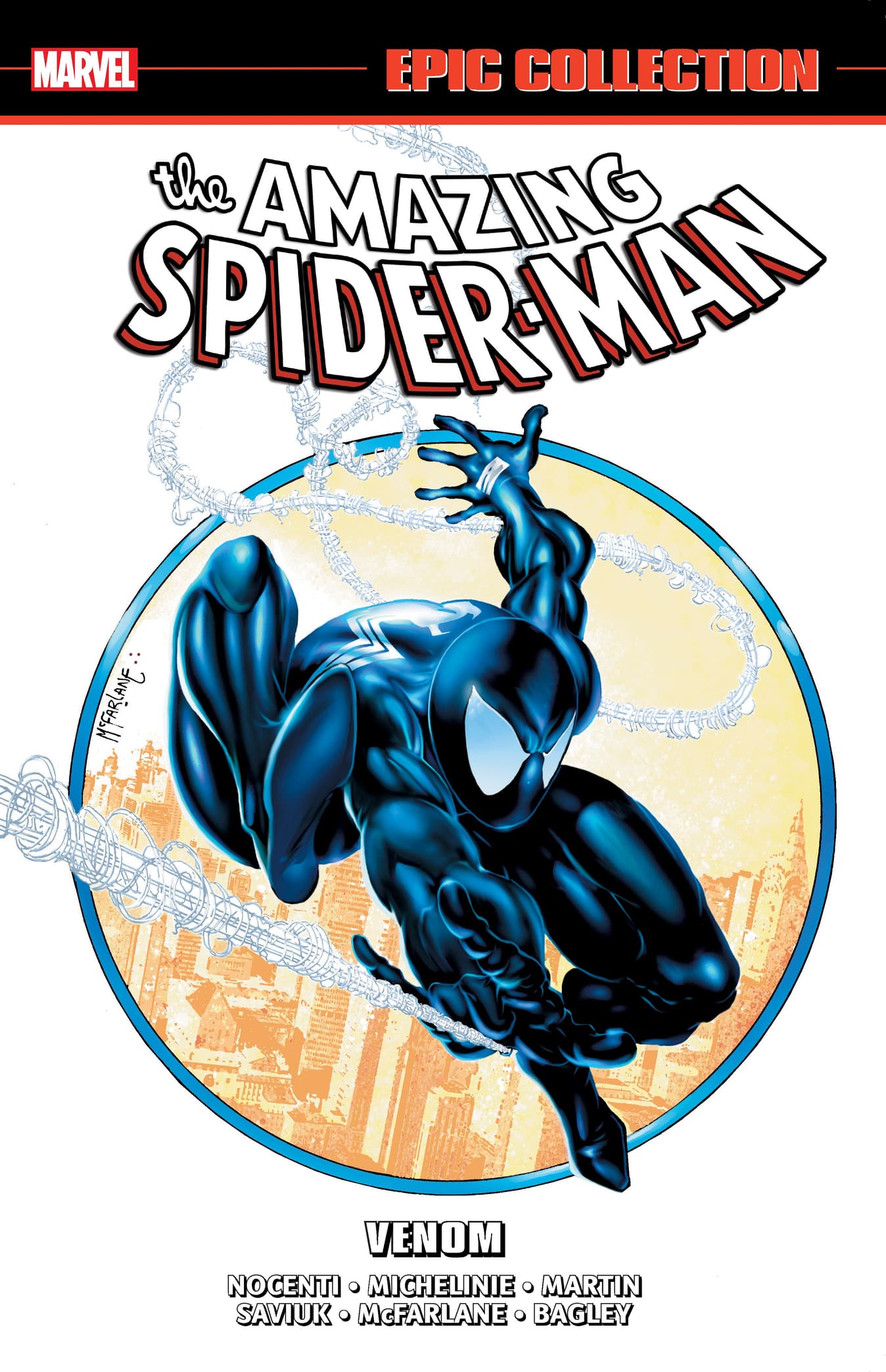 Grab the full list of sale titles here:
AMAZING SPIDER-MAN EPIC COLLECTION: VENOM
AMAZING SPIDER-MAN: VENOM INC.
EDGE OF VENOMVERSE
SPIDER-MAN & VENOM: DOUBLE TROUBLE
SPIDER-MAN: BIRTH OF VENOM
SPIDER-MAN: THE ROAD TO VENOM
SPIDER-MAN: VENGEANCE OF VENOM
VENOM & X-MEN: POISON-X
VENOM ADVENTURES
VENOM BY CULLEN BUNN: THE COMPLETE COLLECTION
VENOM BY DANIEL WAY: THE COMPLETE COLLECTION
VENOM BY DONNY CATES VOL. 1: REX
VENOM BY DONNY CATES VOL. 2: THE ABYSS
VENOM BY DONNY CATES VOL. 3: ABSOLUTE CARNAGE
VENOM BY DONNY CATES VOL. 4: VENOM ISLAND
VENOM BY DONNY CATES VOL. 5: VENOM BEYOND
VENOM BY RICK REMENDER: THE COMPLETE COLLECTION VOL. 1
VENOM BY RICK REMENDER: THE COMPLETE COLLECTION VOL. 2
VENOM EPIC COLLECTION: SYMBIOSIS
VENOM UNLEASHED VOL. 1
VENOM VOL. 1: HOMECOMING
VENOM VOL. 2: LAND BEFORE CRIME
VENOM VOL. 3: LETHAL PROTECTOR - BLOOD IN THE WATER
VENOM VOL. 4: THE NATIVITY
VENOM VS. CARNAGE
VENOM: ALONG CAME A SPIDER...
VENOM: CARNAGE UNLEASHED
VENOM: DARK ORIGIN
VENOM: FIRST HOST
VENOM: LETHAL PROTECTOR
VENOM: PLANET OF THE SYMBIOTES
VENOM: REX MARVEL SELECT
VENOM: SEPARATION ANXIETY
VENOM: SPACE KNIGHT VOL. 1: AGENT OF THE COSMOS
VENOM: SPACE KNIGHT VOL. 2: ENEMIES AND ALLIES
VENOM: THE ENEMY WITHIN
VENOM: TOOTH AND CLAW
VENOM: TOXIN WITH A VENGEANCE!
VENOM: WAR OF THE REALMS
VENOMIZED
VENOMVERSE
ABSOLUTE CARNAGE
ABSOLUTE CARNAGE VS. DEADPOOL
ABSOLUTE CARNAGE: IMMORTAL HULK AND OTHER TALES
ABSOLUTE CARNAGE: LETHAL PROTECTORS
ABSOLUTE CARNAGE: MILES MORALES
ABSOLUTE CARNAGE: SCREAM
AMAZING SPIDER-MAN BY NICK SPENCER VOL. 6: ABSOLUTE CARNAGE
AXIS: CARNAGE & HOBGOBLIN
CARNAGE CLASSIC
CARNAGE USA
CARNAGE VOL. 1: THE ONE THAT GOT AWAY
CARNAGE VOL. 2: WORLD TOUR
CARNAGE VOL. 3: WHAT DWELLS BENEATH
CARNAGE: FAMILY FEUD
CARNAGE: MINIMUM CARNAGE
DEADPOOL VS. CARNAGE
SCREAM: CURSE OF CARNAGE VOL. 1
SPIDER-MAN: MAXIMUM CARNAGE
SPIDER-MAN: THE MANY HOSTS OF CARNAGE
SUPERIOR CARNAGE
Sale ends October 10, so head over to the Marvel Comics App and read these stories now! 
All purchases in the Marvel Comics App are added to your personal library, and can be read on iPhone®, iPad® and select Android™ devices! Our smart-paneling feature provides an intuitive reader experience, ideal for all types of mobile device and tablet users!
The Hype Box
Can't-miss news and updates from across the Marvel Universe!