Comics
Published January 18, 2019
Venom, Daredevil, the X-Men, and More Enter 'The War of the Realms'
Read through a long list of exhilarating announcements about this April's event!
This week, a cacophonous cosmic collection of communiqués were released to the world as more is revealed about WAR OF THE REALMS!
The mega-event, brought to life by writer Jason Aaron, artist Russell Dauterman, and colorist Matt Wilson, begins on April 3. And the siege of Midgard will present new stories and new dimensions for characters entering the fray for the first time...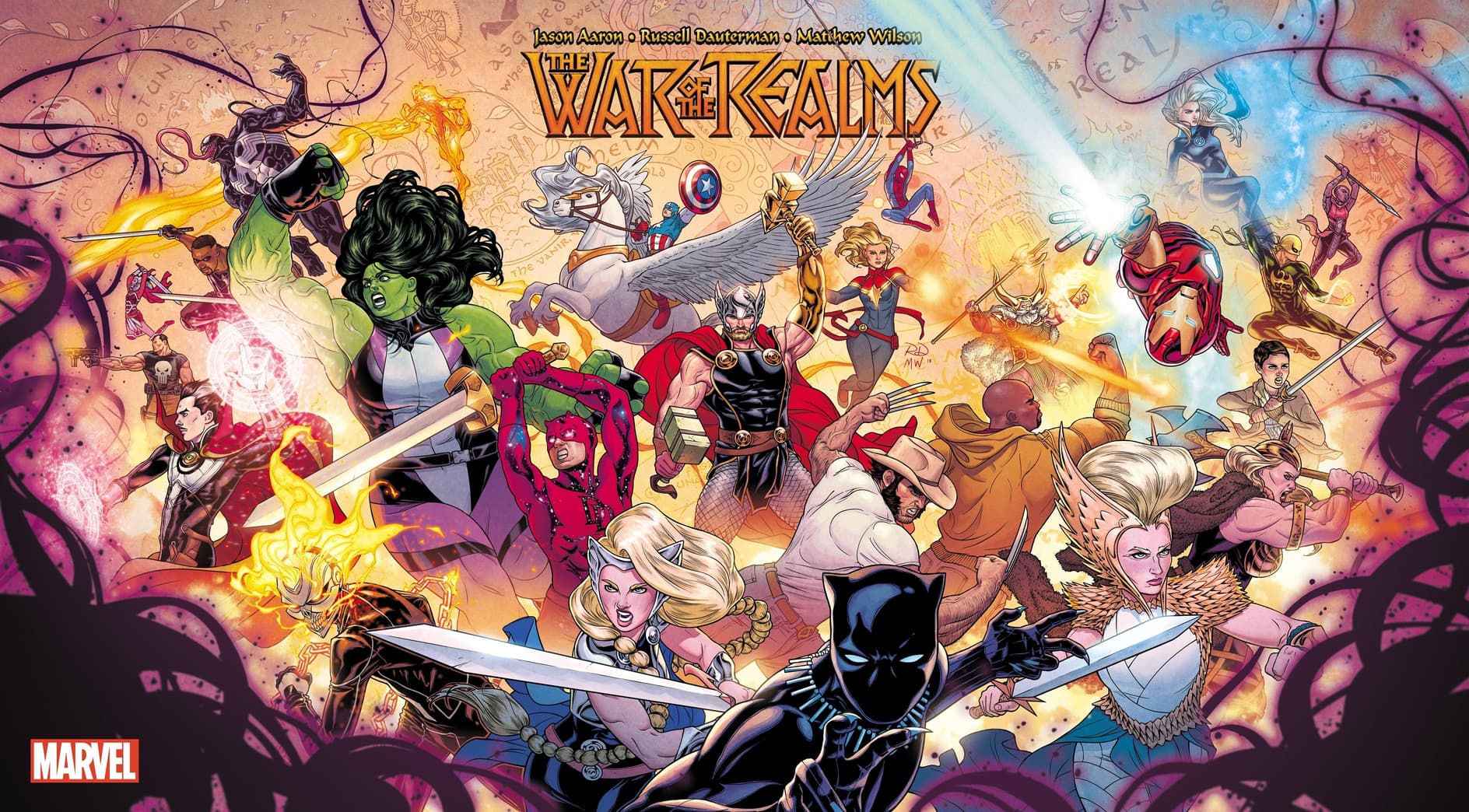 On Monday, the first interior pages of the main series were revealed, offering a technicolor look at the destruction rendered beautifully by Dauterman and Wilson.
Then some light was shed upon Daredevil's mysterious involvement in the series as WAR OF THE REALMS: WAR SCROLLS was announced. Each issue of the three-part anthology series will tell stories from across the Marvel Multiverse as Malekith rages across Midgard. Jason Aaron and artist Andrea Sorrentino will tell the main story about Daredevil, in which Matt Murdock is given the cosmic power of the Bifrost...
Each WAR SCROLLS issue will feature additional tales about other characters from across reality, and issue #1 will see the return of Chip Zdarsky and Joe Quinones' Howard the Duck.
Beginning in AVENGERS #18, series creative team Jason Aaron and Ed McGuinness will introduce Agent Phil Coulson and the Squadron Supreme of America into the WAR OF THE REALMS madness. 
The tie-in issue sees the global conflict arrive in the capital of the United States, and Coulson returns to harness the strength of a new team in the fight against invading forces.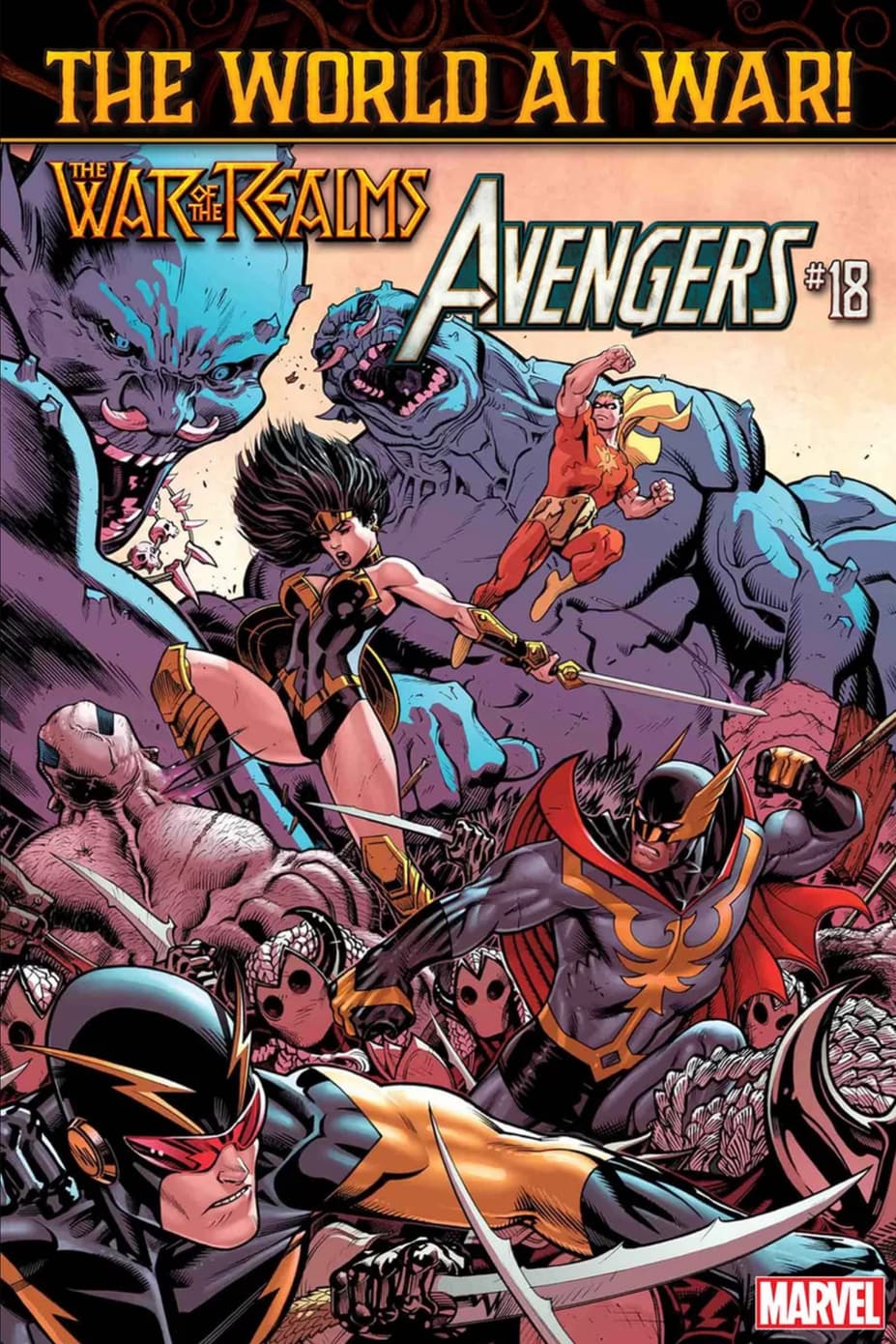 In other tie-in news, ever-lovin' Eddie Brock and the symbiote join the action in VENOM #13, by Cullen Bunn and Iban Coello! Then the incredible Doreen Green enters the fight in UNBEATABLE SQUIRREL GIRL #43!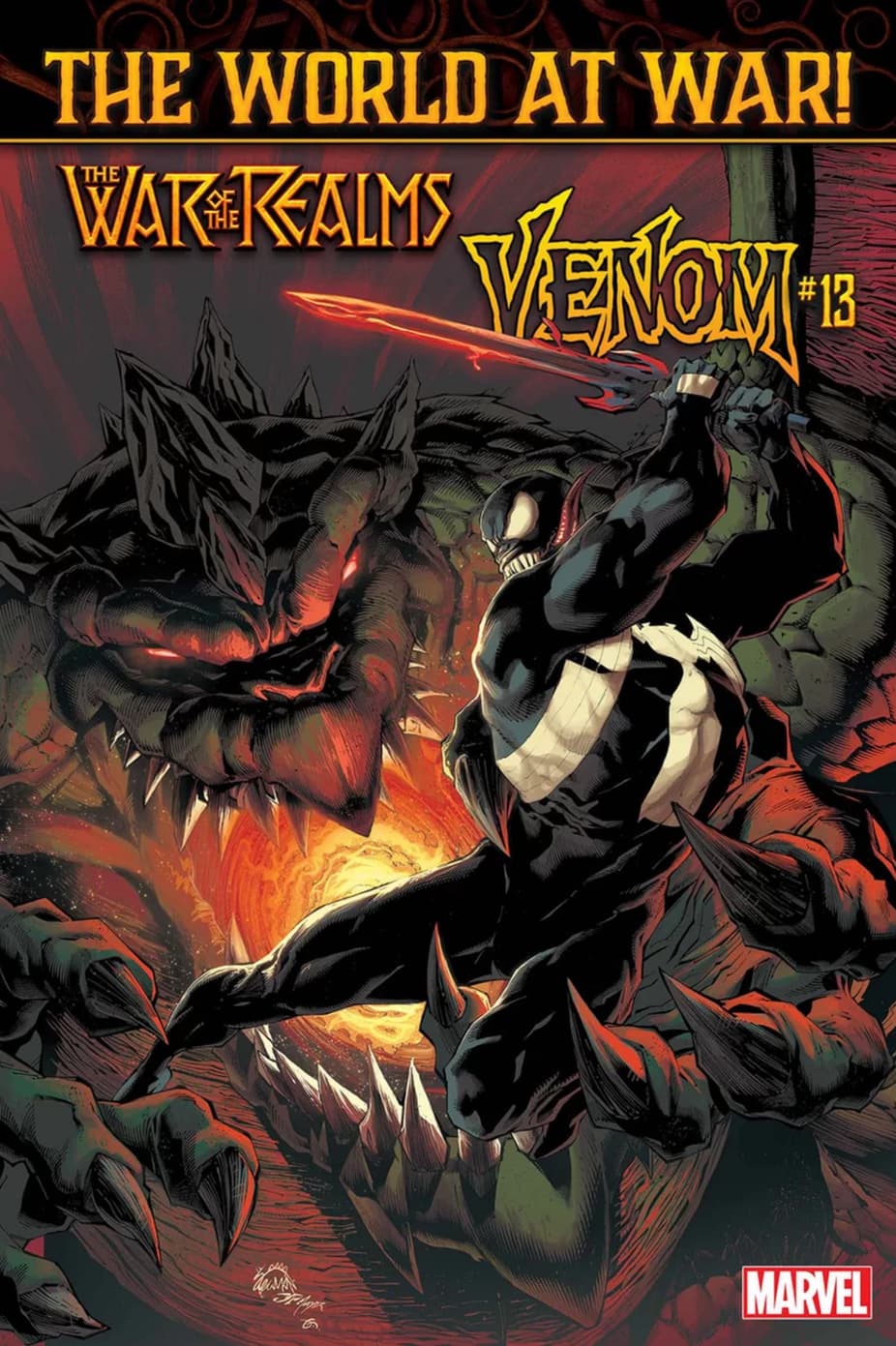 And one week after the main series begins, on April 10, the McElroy Brothers join interior artist André Lima Araújoand cover artist Valerio Schiti to present WAR OF THE REALMS: JOURNEY INTO MYSTERY!
Lastly, the news was released that the battle for Midgard will also bleed into WAR OF THE REALMS: PUNISHER #1, WAR OF THE REALMS: UNCANNY X-MEN #1, THOR #12, and ASGARDIANS OF THE GALAXY #8! 
To wrap everything up, the mastermind behind the entire event, Jason Aaron, tweeted the first two covers for the event series, crafted by Arthur Adams and Matt Wilson:
The Hype Box
Can't-miss news and updates from across the Marvel Universe!