Comics
Published November 30, 2021
Venom: The Path of Dylan Brock
Look back on his history as you read the new era of 'Venom'!
For decades, fans have been thrilled by the exploits of Eddie Brock and his alter-ego, Venom. But coming out of KING IN BLACK, Eddie has new responsibilities on a cosmic scale; which is also why Venom is going through some big changes. Earlier this month, a new era began for Marvel's symbiote hero with Al Ewing, Ram V, and Bryan Hitch's VENOM—a tale that puts renewed focus on the adventures of Dylan Brock.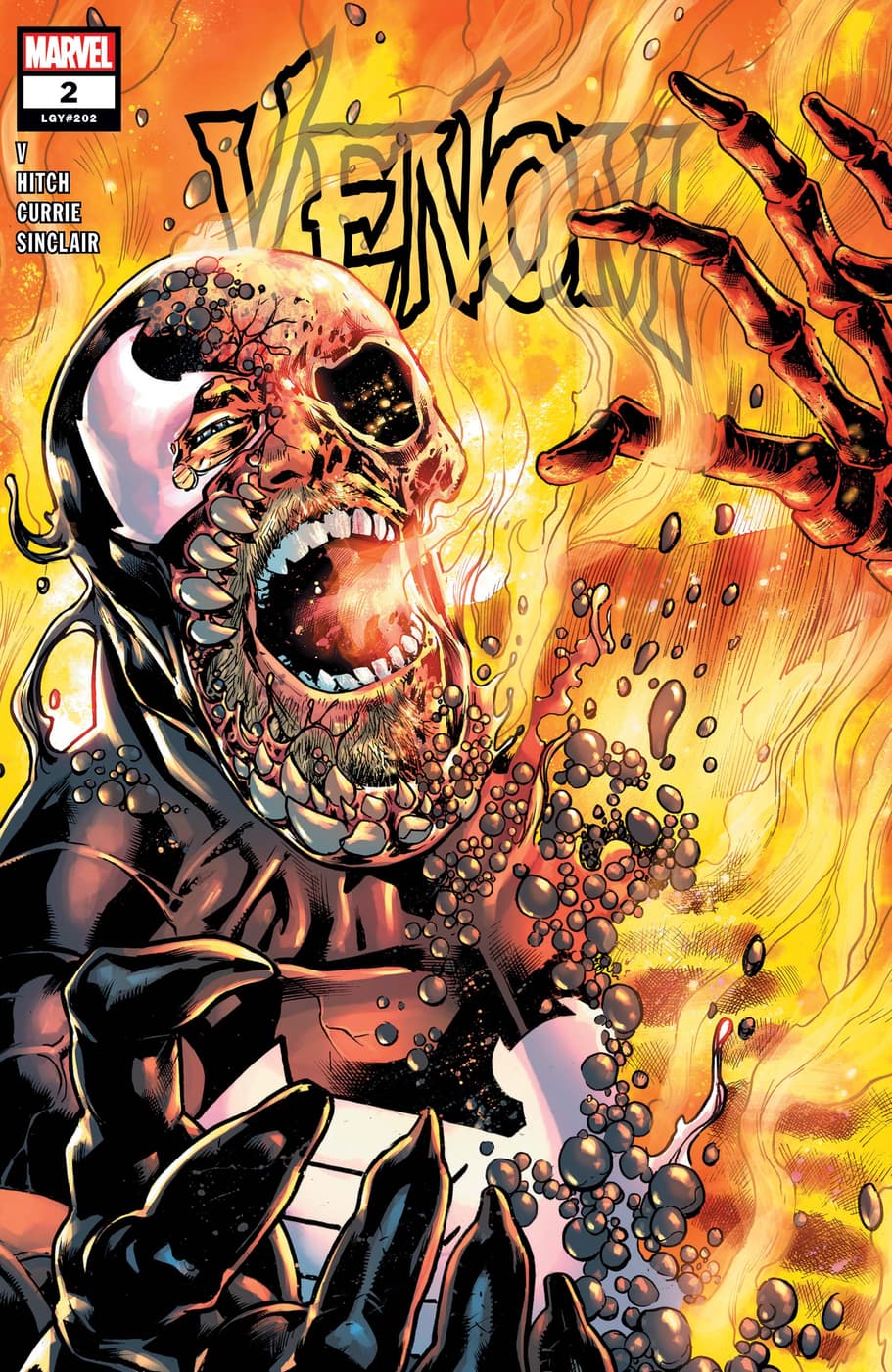 Dylan is still very new to the hero game, but he's already played a major role in saving the world from Knull's invasion. And now that he has a symbiotic relationship of his own, Dylan's got some big shoes to fill if he wants to live up the legacy of Venom. Joining with the symbiote has also put a target on Dylan's back, since Eddie's enemies are now his own.
Ahead of tomorrow's VENOM #2, we're taking a look back at some of the formative events in Dylan Brock's life. And while heroes aren't usually destined for greatness from birth, Dylan's origin has paved the way for him to be one of the most important heroes in the Marvel Universe...
Symbiotic Conception
Dylan's parents are Eddie Brock, and Eddie's ex-wife, Anne Weying. But in a very unconventional way, Dylan is a literal child of the symbiotes as well. It all started years ago, when Anne briefly became She-Venom in VENOM: SINNER TAKES ALL #2. Annie was mortally wounded by the Sin-Eater, and she would have died if Eddie hadn't ordered his symbiote to join with her.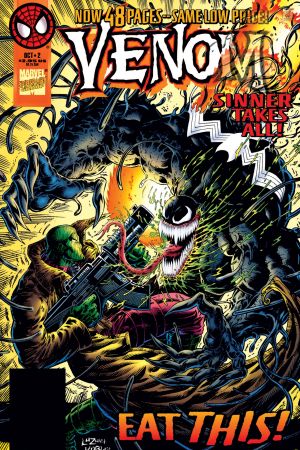 Venom: Sinner Takes All (1995) #2
published

added to marvel unlimited

writer

artist

inker

colorist

letterer

penciler

penciller (cover)
What is Marvel Unlimited?
While Eddie and Annie weren't physically intimate immediately before or after her stint as She-Venom, she became pregnant with their son; Dylan is essentially a symbiote codex incarnated in human form. This was miraculous, but it was no accident. The symbiote Hive-Mind purposely created Dylan in the hope that he could one day free them from Knull's influence.
Annie was never able to fully process what had happened to her. After giving birth to Dylan and giving him to Eddie's father, Carl Brock, she took her own life.
His Brother's Keeper
Carl raised Dylan as his own son, and he chose not to tell him about Eddie. Carl was also abusive towards Dylan, which led the young boy to resent and even hate his father figure. When Eddie showed up at their doorstep in VENOM (2018) #7, Carl initially denied knowing him. Eventually, Dylan and Eddie believed that they were half-brothers. Dylan even asked Eddie to kill "their" father for his abuse. 
Venom (2018) #7
published

added to marvel unlimited

penciler (cover)

colorist (cover)

colorist

letterer

inker

penciler

editor

writer

inker (cover)
What is Marvel Unlimited?
Soon after, Eddie realized that his own symbiote had manipulated his memories—the Venom symbiote also tried to keep Eddie from figuring out that Dylan was his son. Naturally, Eddie felt betrayed by these deceptions. Out of guilt, the Venom symbiote separated itself from Eddie's body and saved Dylan from Carl's wrath. With no one left but each other, Eddie and Dylan decided to stay together, though Eddie allowed Dylan to keep believing that they were half-brothers.
Father and Son At Last
Without the protection of the Venom symbiote, Eddie and Dylan were on the run from both the law and Cletus Kassidy in ABSOLUTE CARNAGE #1. As Carnage, Cletus decided to free Knull from his interplanetary prison by harvesting the codexes from everyone on Earth who had ever been possessed by a symbiote. And since Dylan is a living codex, he was one of Carnage's primary targets.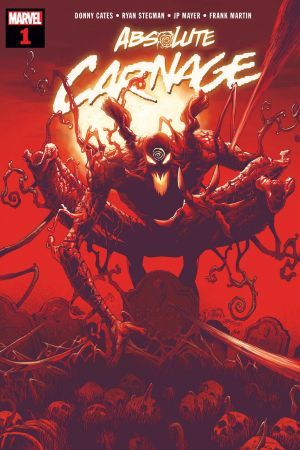 Absolute Carnage (2019) #1
published

added to marvel unlimited

penciler

penciler (cover)

colorist

colorist (cover)

letterer

editor

writer

inker

inker (cover)
What is Marvel Unlimited?
In ABSOLUTE CARNAGE #5, Eddie was faced with a choice: save his son or allow Knull to go free. Regardless of the consequences for the Universe, Eddie decided to kill Cletus and ensure the survival of his son. In the process, Dylan learned the truth about his father. Although Dylan was angered by Eddie's deception, they ultimately reconciled with each other and the Venom symbiote.
More Than Human
The major consequence of Eddie's victory left his Venom symbiote merged with the Carnage symbiote. In VENOM (2018) #21-25, Eddie retreated to Isla de Huesos in an attempt to save his "other" from Carnage. Meanwhile, Dylan became more aware of his birthright and powers.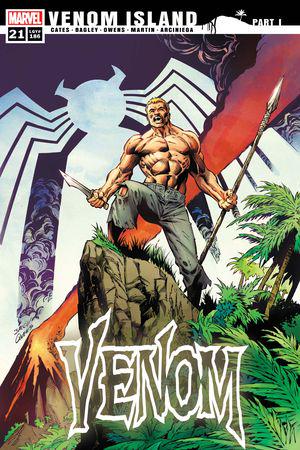 Venom (2018) #21
published

added to marvel unlimited

penciler

penciler (cover)

colorist (cover)

colorist

inker

inker (cover)

letterer

editor

writer
What is Marvel Unlimited?
Although Eddie was successfully able to separate the Venom and Carnage symbiotes, he was possessed by Carnage. It wanted to use Eddie's body to kill Dylan and everyone else he loved. Dylan's growing abilities allowed him to remotely project his consciousness into the Venom symbiote and free his father from Carnage's control. This was also the first time that Eddie realized that his son had powers beyond his comprehension.
A Light in the Darkness
Knull finally arrived on Earth in KING IN BLACK. One of Knull's first acts was to separate Eddie from his Venom symbiote before fatally injuring Eddie by dropping him from a great height. Dylan sensed Eddie's plight, and he was present when his father died. This furthered the development of Dylan's power, and he demonstrated the ability to free symbiotes from Knull's control.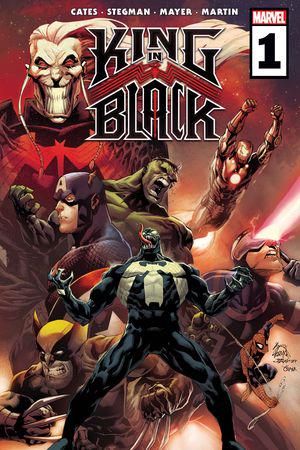 King in Black (2020) #1
published

added to marvel unlimited

penciler

penciler (cover)

colorist

colorist (cover)

letterer

editor

writer

inker

inker (cover)
What is Marvel Unlimited?
During his world's darkest hours, Dylan was able to break Knull's control over many of Earth's greatest heroes. Yet it wasn't enough to overcome Knull himself. Fortunately, the God of Light, AKA the Enigma Force, resurrected Eddie and transformed him into Captain Universe. With his temporary god-like powers, Eddie destroyed Knull's body. And to prevent Knull from possessing Dylan, Eddie used his new abilities to remove Dylan's powers. Eddie also took Knull's place as the new King in Black.
The Son Also Rises
In VENOM (2018) #35, Dylan had a great deal of difficulty adjusting to life as an ordinary teenager. Meanwhile, Eddie was visibly aged by the rigors of spreading his consciousness across the Universe while guiding the symbiotes as a force of good.
The Venom symbiote accompanied Dylan during a typical day, and they formed an emotional bond. When Dylan happened upon Jack O'Lantern mugging a woman, he attempted to intervene. Jack O'Lantern fatally shot Dylan, but the Venom symbiote wouldn't let its charge die. Instead, Venom fully bonded with Dylan, and they trashed Jack O'Lantern together. Upon their return home, Eddie gave Dylan and the symbiote his blessing to continue his legacy as Venom.
What's next for Eddie, Dylan, and the Venom symbiote? Find out at your local comic shop in VENOM #2 on Wednesday, December 1!
The Hype Box
Can't-miss news and updates from across the Marvel Universe!