Comics
Published June 22, 2017
Weapon X: Concealed Weapons
What's cooking in the lab? We asked Greg Pak to spill the beans!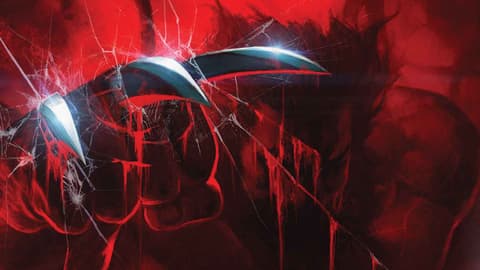 The various Weapon X programs have been a thorn in the side of mutantkind for decades, but new management might turn that thorn into a chainsaw. On July 26, Reverend Stryker finally releases Batch H in WEAPON X #6, and we can only imagine what writer Greg Pak and artist Greg Land have in store for us. "They're cooking up a killer, and we'll see if our heroes can handle it," warns Pak.
So just what kind of killer is Batch H? Unfortunately, I can't give you a straight answer as Pak effectively danced around my questioning like a true, seasoned comic book writer. However, I can tell you that this creation branches out from the typical mutant powered goodie bag featuring Old Man Logan, Sabretooth, Lady Deathstrike, Warpath, and Domino, to include some gifts from Totally Awesome Hulk! "That's like a machine gun with a bazooka, some hand grenades and a bunch of knives thrown in; and then the Hulk is a nuke," explains Pak, "He's the strongest entity in the Marvel universe so if anyone has that power they're a huge threat. They could wipe out all mutants."
Now, which of Hulk's abilities Stryker successfully melded with his freaky skin suit cyborgs remains a mystery. But, when asked what powers he would give a pro mutant operative to combat Batch H, Pak said you'd probably want something with Professor X's mind, the ability to put people to sleep, and some kind of influence over emotion to pacify the threat.
Dealing with this hodge-podge of overpowered superhumans won't be the team's only issue. "A key question being explored is, is the human recruit still there?" says Pak. Each cyborg starts as an average Joe, human host that Stryker recruits. And while a few arguably villainous characters on the team may be down for whatever, our usual heroes are definitely not. "They're not murderers. They don't want to kill anyone. So it's very important to find out if the people are still there," explains Pak.
"It's chilling and it's creepy and you're going to want to read it," teases Pak, "There are surprises coming, a big twist coming." Plus, like everything else he does, there will of course be humor woven in. That includes more bickering from our favorite old married couple, Logan and Sabretooth, and more of the everyday office life characterizations Pak had a good time sneaking in. "One of the fun things in this whole series is seeing the every day life of the people in the Weapon X facility and how they deal with what they're doing," raves Pak, "It's not one monolithic attitude. We get to see different ways of dealing with human atrocities,"
Get your action, horror, and office life fix on July 26 in WEAPON X #6 written by Greg Pak with art by Greg Land!
The Hype Box
Can't-miss news and updates from across the Marvel Universe!