Comics
Published January 23, 2019
What Happens After Thanos Dies?
Prepare to find out in today's brand-new Guardians of the Galaxy #1!
Thanos is dead. But that doesn't mean he's gone.
Today, a new iteration of a classic team unites to face the shocking aftermath of the Mad Titan's demise in GUARDIANS OF THE GALAXY #1!
The reverberations of last year's cosmic event INFINITY WARS continue to shake the reaches of the Marvel Multiverse, as writer Donny Cates and artist Geoff Shaw venture into the stars once again in the new ongoing series. 
The universe is on fire. Hundreds of worlds are at war. Never has there been such hatred, division, and fear across the cosmos. Because even though Thanos is dead, he is the only being mad enough to have planned for such an occurrence...
When the Mad Titan reveals that his consciousness has been uploaded into a new body, the heroes of the universe are forced to reckon with an impossible question: how do they find the secret carrier of the most fearsome mind in existence? Where do they go? What do they do?
In response, Star-Lord recruits a ragtag crew of new Guardians to respond. Or, at least, to hold on for dear life.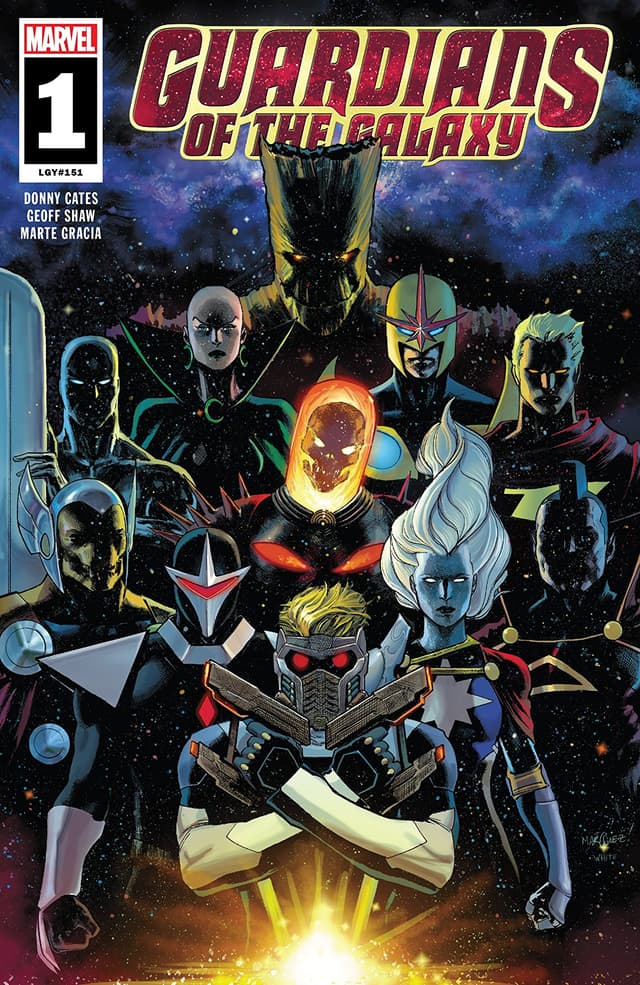 "I think fans have gotten used to what a Guardians book is," says series editor Darren Shan, "and we're going to completely change their minds on what that is."
Watch the launch trailer for GUARDIANS OF THE GALAXY #1 above, get an inside look at the first few pages below, then head to your local comic shop to pick up the issue right now!
The Hype Box
Can't-miss news and updates from across the Marvel Universe!